Mountain biking is such a unique and exciting activity that you can do because it perfectly blends exercise with exploration of the natural world and plenty of adrenaline rushes along the way. No matter what type of rider you are, whether you're a beginner or seasoned professional, mountain biking offers a unique sense of freedom and discovery that not that many other exercises can offer you.


However, with this freedom of infinite exploration you do have a responsibility to prepare for a variety of challenges that may or may not come up when you are out on this adventure. This article will work as a list for you, to help you check off the different essentials that you should take with you on your bike rides in order to make the most of them. 
Checklist – What to bring when you're out mountain biking
1. Your Bike
The first and most obvious thing that you will need to embark on this mountain biking adventure is of course your bike. Before you go out you should make sure that the bike is the correct size for you and fits you comfortably and has also been tuned up recently so that you are safe and to limit the possibilities of any mechanical issues happening out on the trails.
2. A bike rack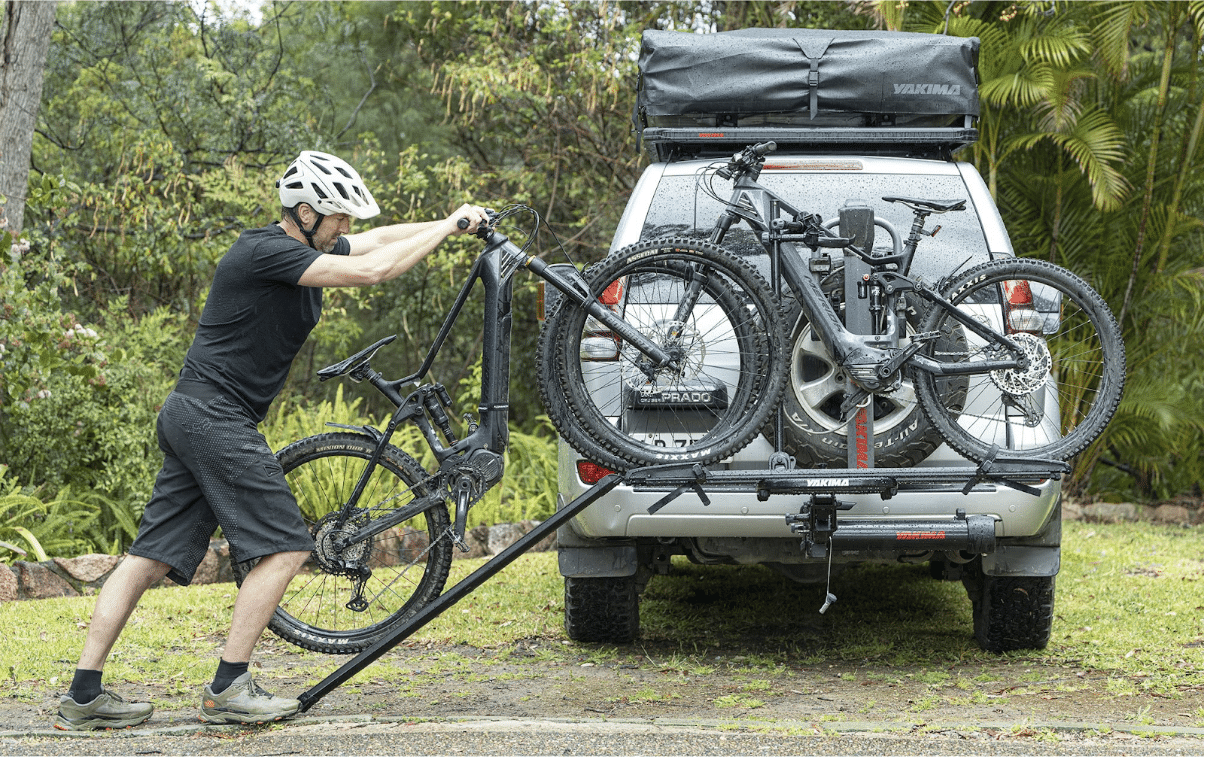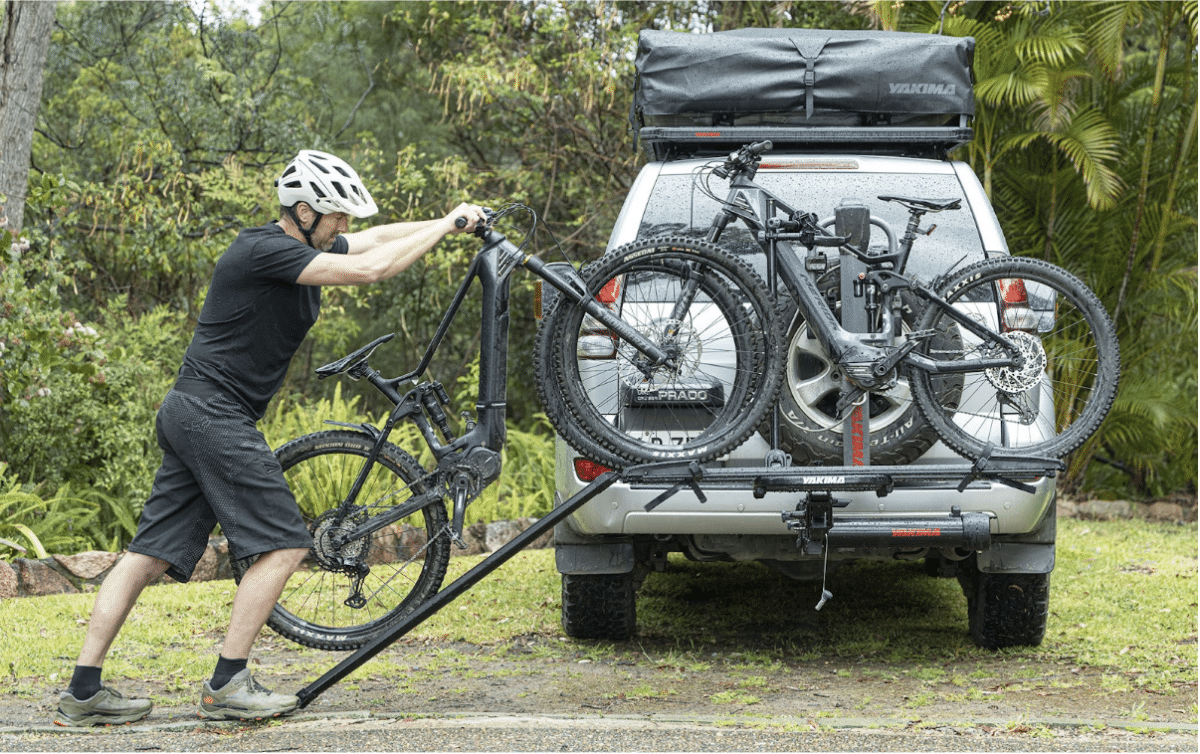 A few riders live pretty close to their local trails and are able to just ride their bikes to these trails but a lot of riders will have to drive to the trailhead before they can even begin to mountain bike. A really great investment for these people is a good bike rack as it will make this process a whole lot easier and more comfortable. Not only will it be safe for your bike to be secured onto a bike rack and not bouncing around in the rear of your car but it will also protect the inside of your car as no one wants to load a muddy bike into the inside of their car. There are a lot of options out there so it is important to do your research on them and find one that fits you best and that will be able to last you many years to come. 
3. A helmet that fits you well
Another extremely important thing that you always have to have on your bike ride, apart from your bike, is a quality helmet that is not only safe but also comfortable for you to wear. This will not only protect you from the dangerous falls that you could have in this sport but it will also give you a boost of confidence so that you are able to take your riding to the next level. 
4. Hydration pack
A hydration pack is not only used to keep you hydrated on your rides, although that is another essential that you need to have, it will also act as a storage compartment for other essential items that are on this list. You should also do your research on the different hydration packs that are available and choose one that will best suit your riding needs, whether that be looking for the smallest and most lightweight option out there or looking for one that you will be able to carry extra items like snacks as well.  
5. Spare tubes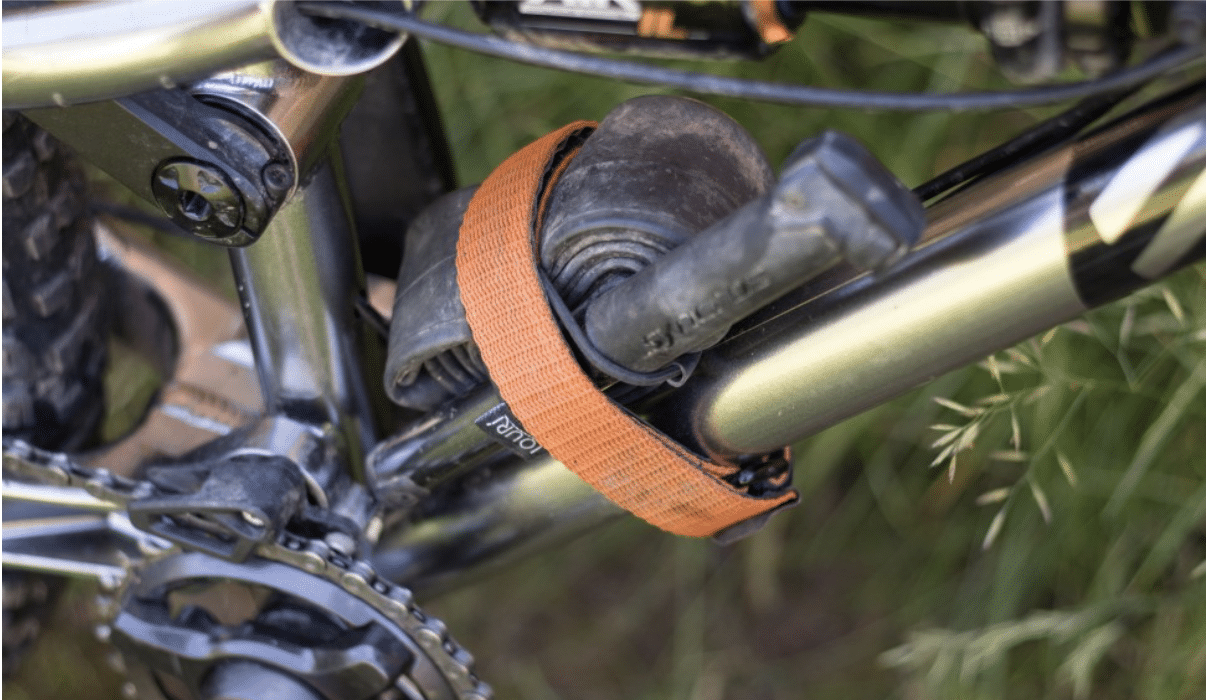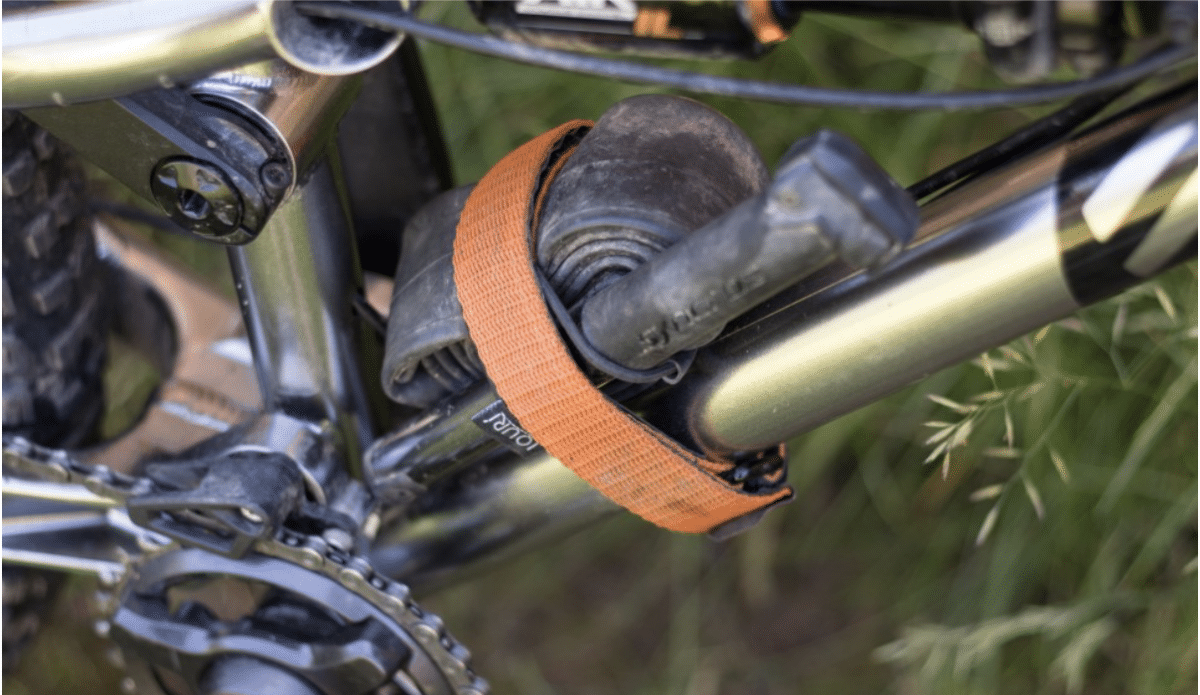 Some people think that just because they have a tubeless bike setup they can just skip this one but even if you are riding tubeless it is important to carry a spare tube or two when you are out riding. Flats are an extremely annoying part of mountain biking that you will definitely have to accept so it is important that you carry a tube that is sized properly for your tire so that you are able to replace your current tube or just put it into your tubeless setup if anything were to happen.
6. Tire lever
Although most people will carry a multi-tool that will already have a built-in lever, a standalone lever is always much simpler to use and will make getting your tire off of your rim a little bit easier and hopefully save you time if you are stuck on the trails.
7. Tire pump / CO2 cartridge / inflator
Although a lot of people may recommend that you use a CO2 cartridge or inflator over a regular tire pump because these take up a lot less space in your pack or saddlebag, a tire pump will always be the most reliable way for you to ensure you're always ready to inflate a new tube if need be. So, if you do have space for it then you should definitely try and bring a regular tire pump with you as well.
8. Multi-tool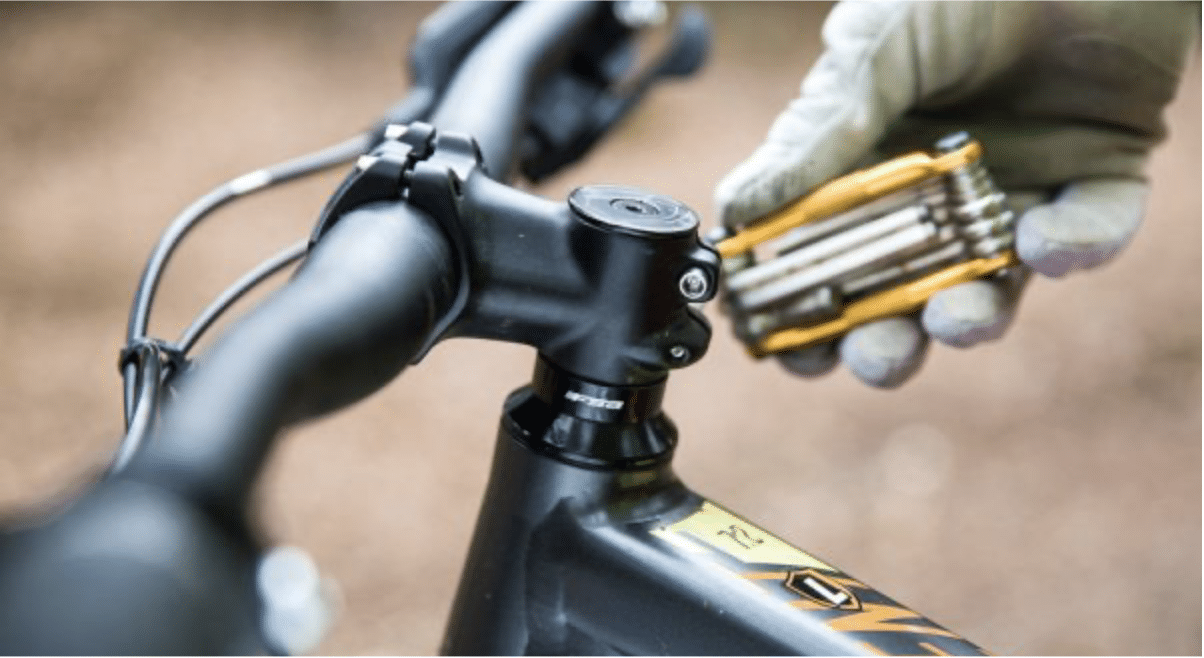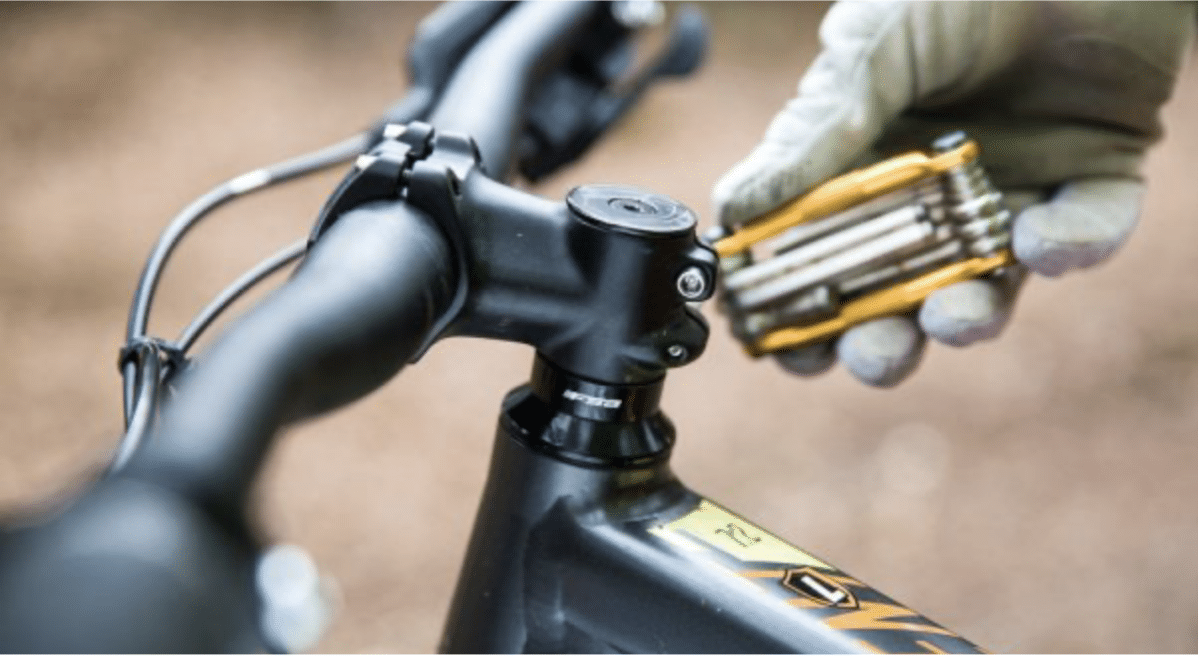 Taking a decent multi-tool with you on your bike riding adventure is definitely a necessity. When you are choosing a multi-tool you should try and get one that will have a flathead and Phillips head screwdrivers, a T25 torx and also a variety of other hex wrenches in order to ensure you'll be able to tighten or loosen whatever you may need to on your rides.
9. Phone
In this day and age you probably won't see many people going anywhere without their smartphone and your mountain biking rides should definitely not be an exception. The first big reason as to why you should carry a phone with you is so that you are able to call home or an emergency service if something were to happen but another reason you should bring your phone along is to use it as a GPS or to plan a route with one of the various available MTB apps.
10. Rain gear
A lot of the time rain will surprise you and roll in faster than what the forecast had predicted, so with that said it is definitely a good idea to take a rain jacket and store it in your hydration pack just in case.
11. Sunscreen and insect repellent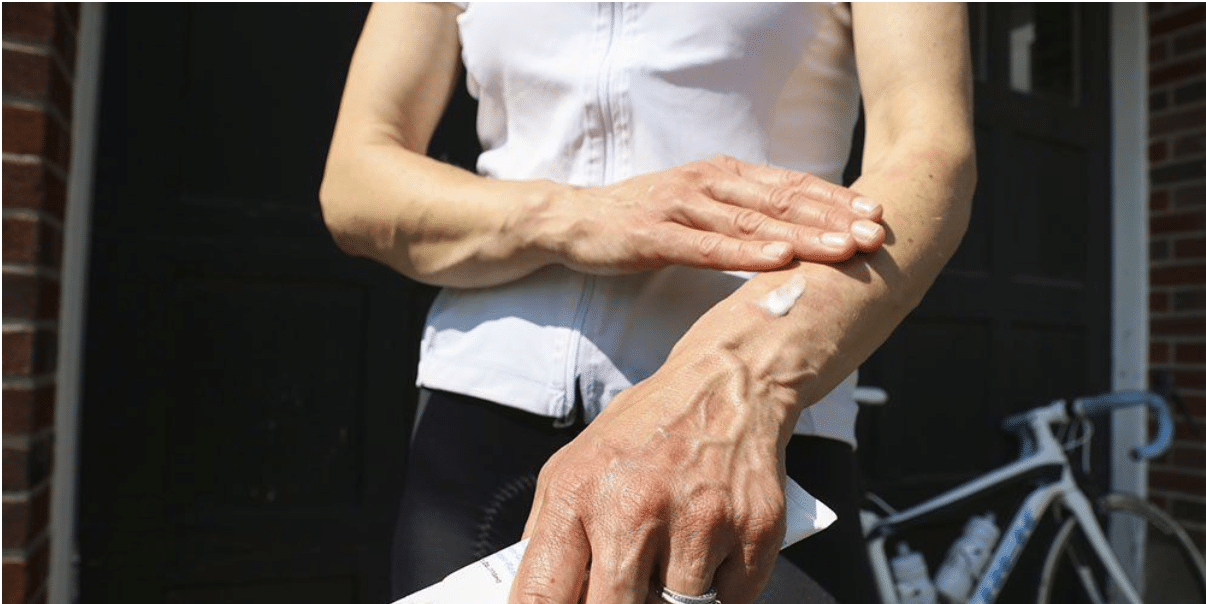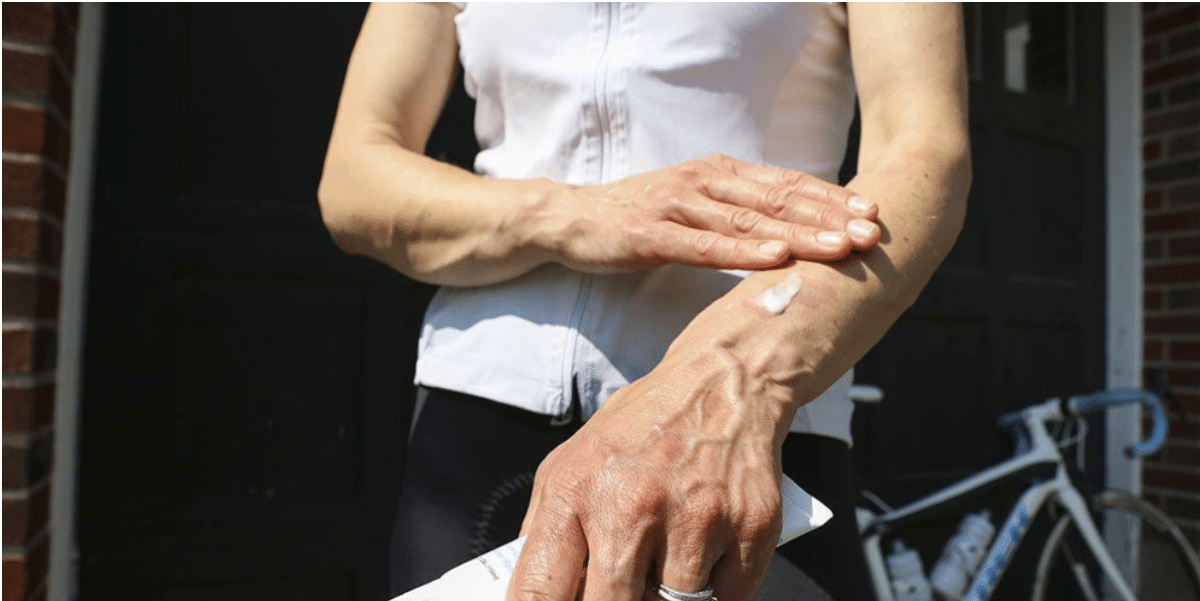 When you go out on a bike ride you should always examine the weather or environment that you are going to be heading into. If you are going to be riding out on a dry and exposed trail then it is a good idea for you to pack some sunscreen and lip balm. Then if you're going to be cycling in the afternoon in the woods then it'll be in your best interest to pack some insect repellent in your car so that you can apply it before you leave.
12. Nutrition
Although nutrition is definitely not something that you always have to have with you on your bike rides it is a pretty good idea to have at least some type of nutrition in your pack if you're planning on going out for a longer session. Remember that it is important to replenish before your body's fuel tank is running too low.
13. A gear bag
An amazing gear bag is a really awesome piece of equipment that you can get to make your life a lot easier when you're out on the trails. Your gear bag will be able to keep all of the above mentioned items organised as well as easily accessible. Not only is this bag a good idea to have on your rides but it is also really helpful for after your rides as well because you'll have somewhere to put your sweaty or dirty items.
Final Words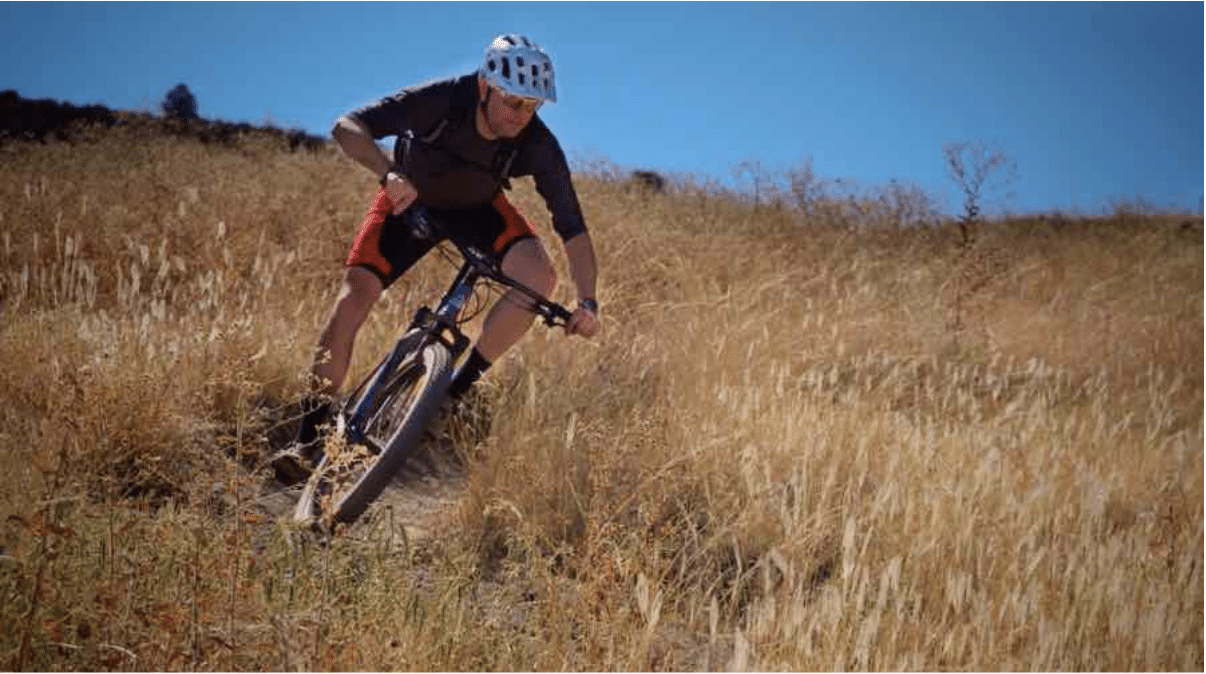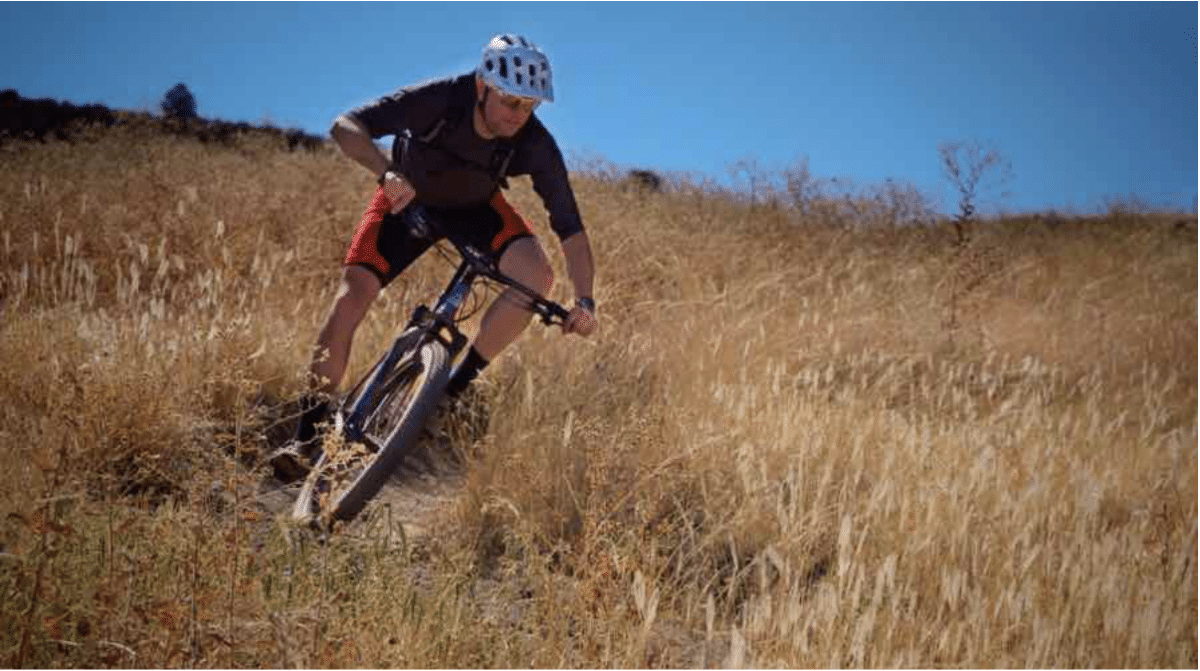 So, there you have the essentials that you should always try to have when going out on a bike ride, although there are some that are definitely more important than others but that is up to you and your riding style to decide.