Cycling is fun, but if you want to bring your bike, or bikes, on a car trip, you need a bike rack. Thule's latest offering is called Epos and is described by the company as revolutionary.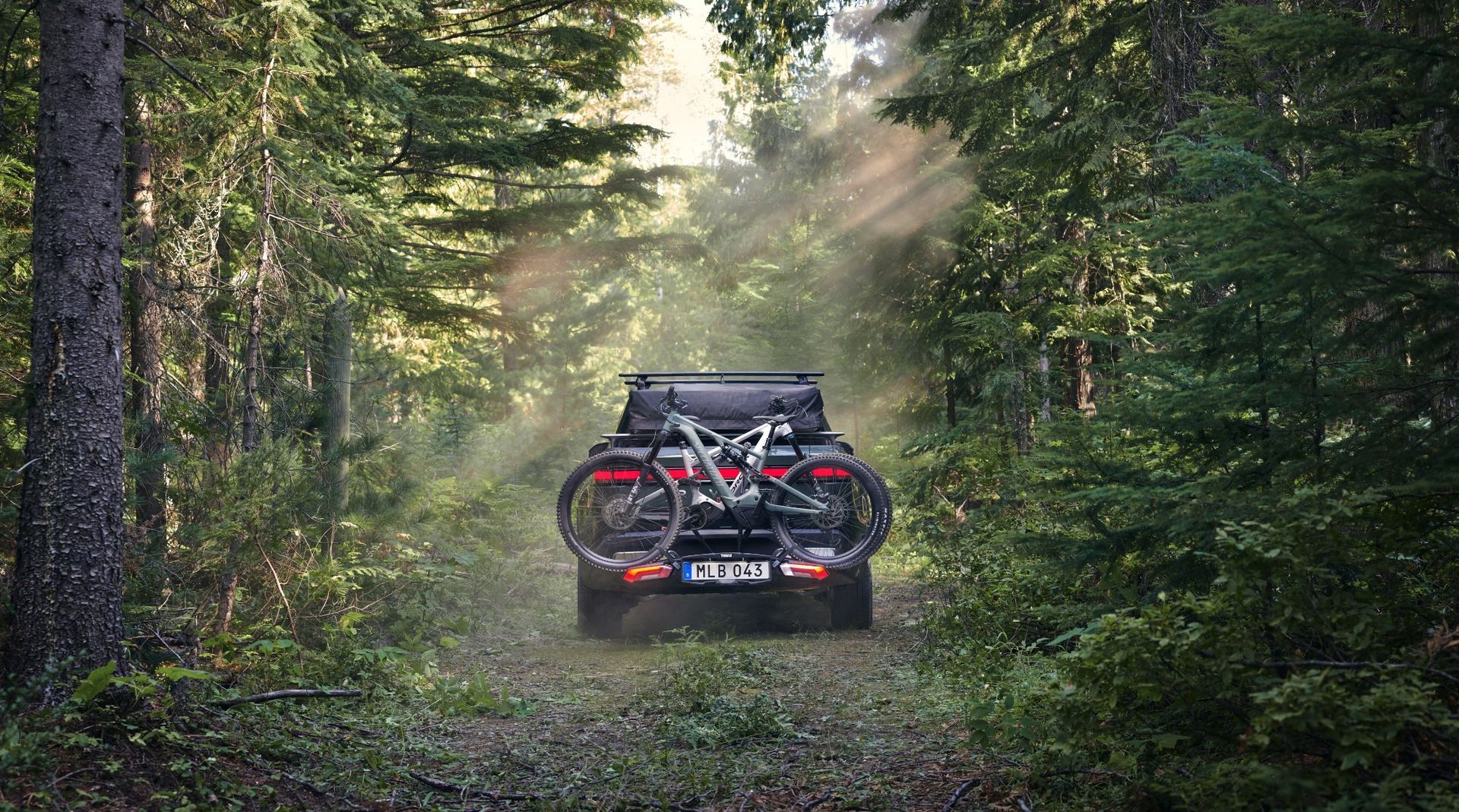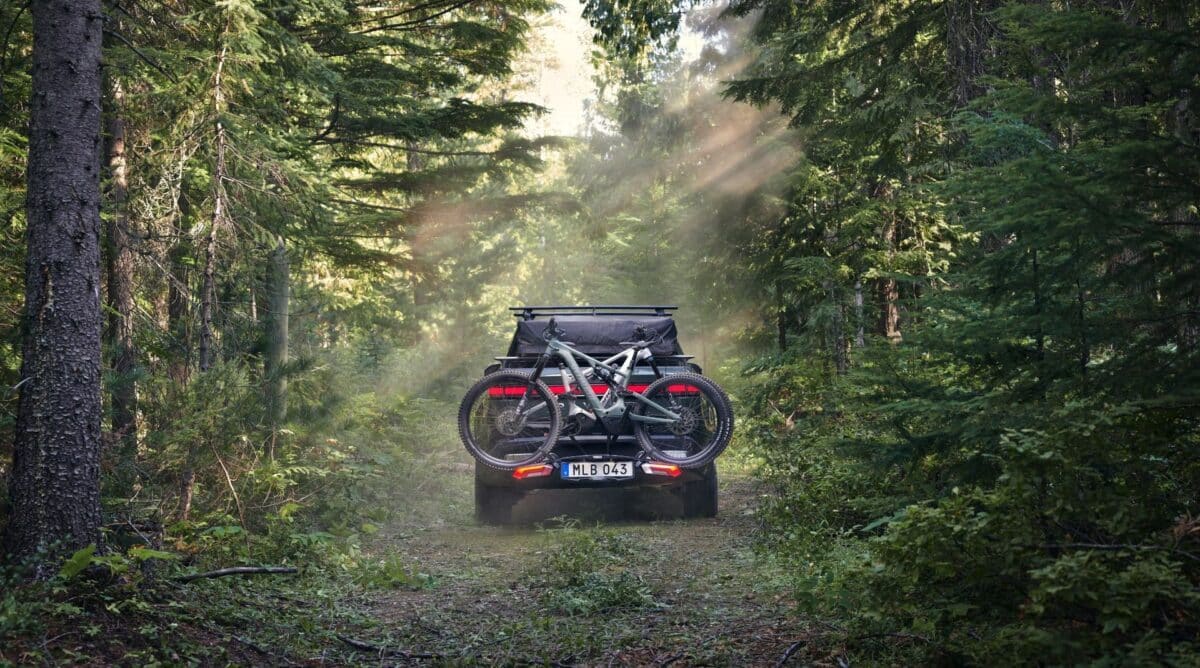 The reason is that you can load and unload the bikes individually, which is very convenient. This is made possible by a new telescopic mounting system that also allows you to load bikes of different types and sizes. Each mounting arm can be adjusted to accommodate your specific bikes.
The rack features full lighting with brake lights, turn signals, and reverse lights, and it has a designated space for the license plate. It also includes integrated wheels, making it easier to maneuver between the car and storage when not in use. When bikes are loaded on the rack, you can tilt it to access the trunk, but if you don't have any bikes loaded, there's no need to tilt it at all. Speaking of loading, you can purchase a small ramp if your bikes are heavy, as today's e-bikes can be.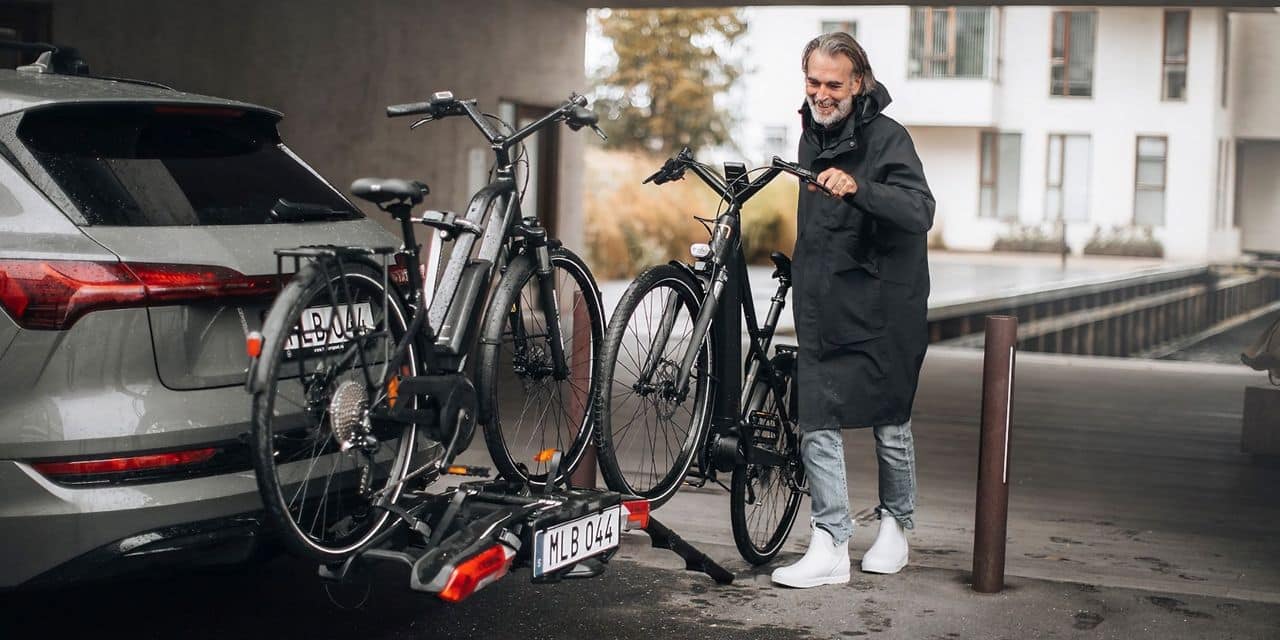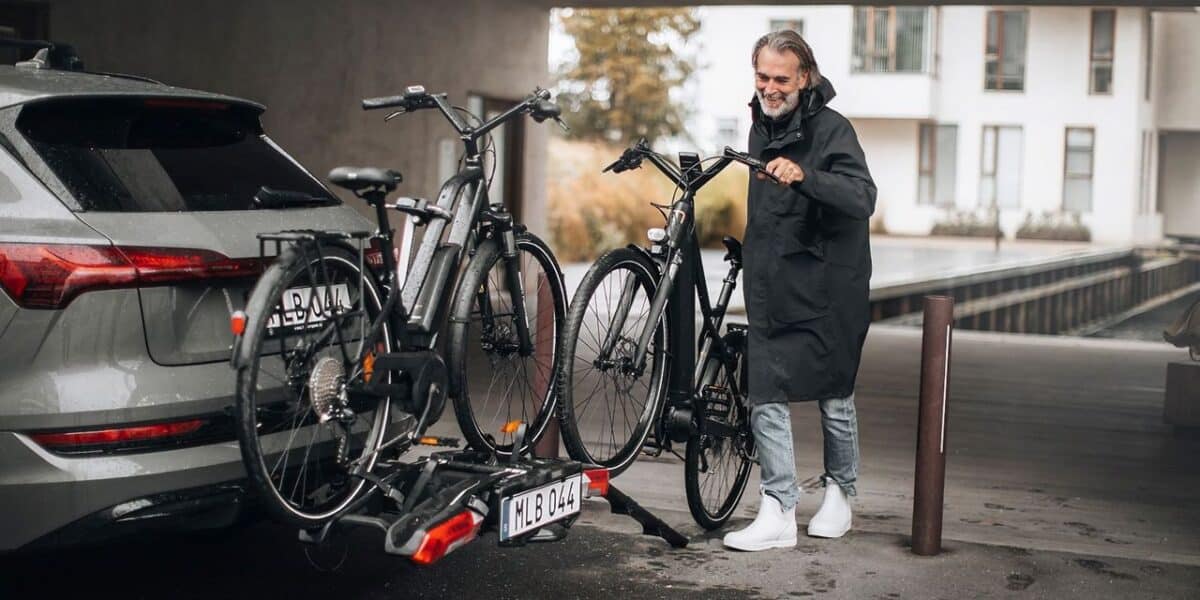 As an accessory, there is also a repair stand available so that you don't have to carry one separately when heading out into the woods.