The Epos bike rack from Thule is their new flagship, fully foldable and tiltable towbar-mounted bike carrier. This new rack features an all new telescopic bike attachment system so that this rack is able to support any type of bike, no matter its size.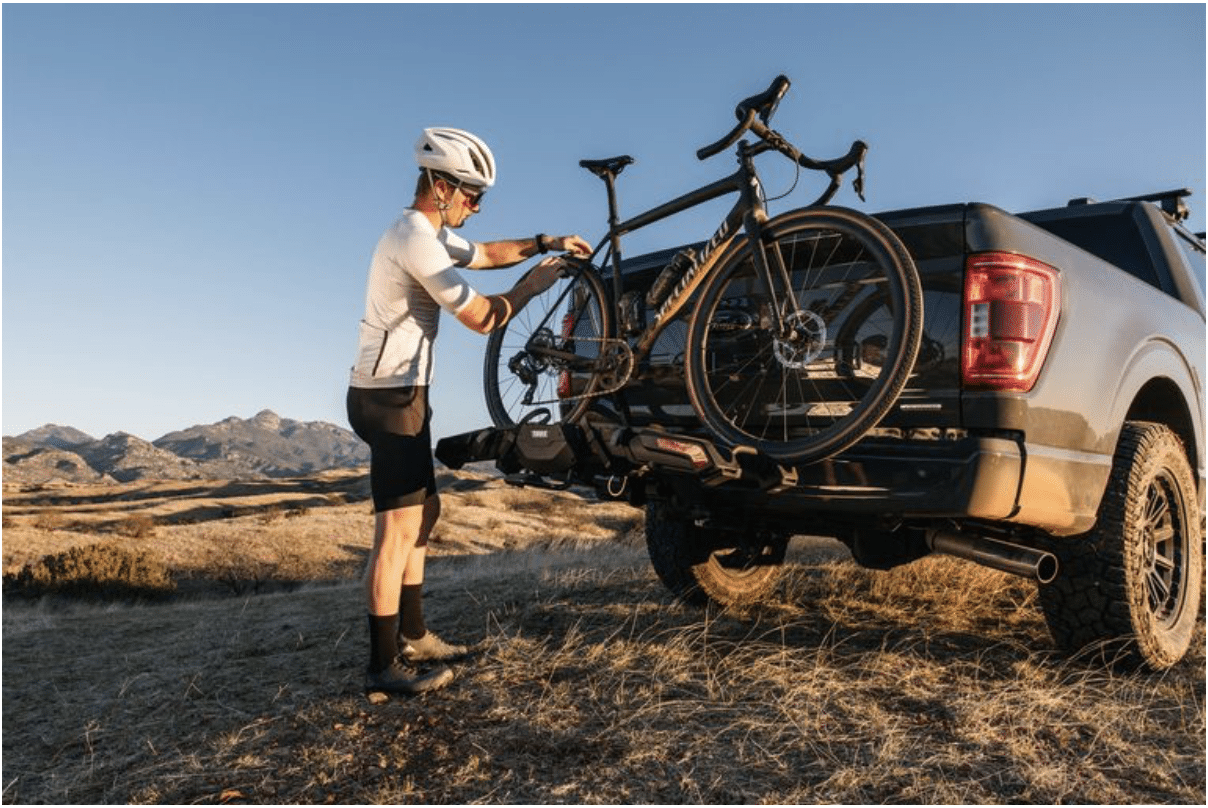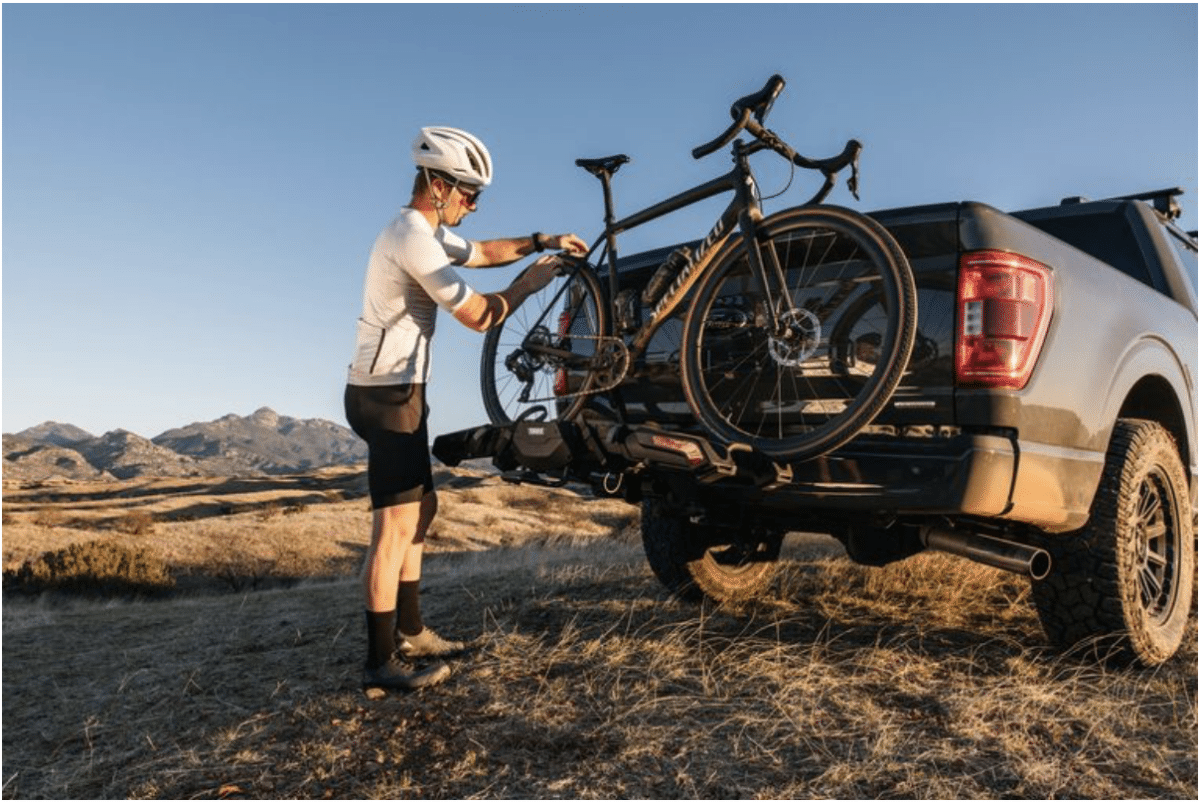 You'll be able to choose between two different sizes of this rack, the first being a two-bike option that will cost you $999 and the second being a larger three-bike option that will cost you $1,099.
Supporting all bike and wheel sizes
With this new Epos model, Thule has used unique individual and telescopic bike arms equipped with pivoting heads and reinforced straps. So, because of this new technology and design of the system it is able to attach at various different points in order to hold any type of bike or wheel size.
Yes, it is as good as it sounds, you'll be able to hold everything from your super lightweight road bikes to some of the best and heaviest electric bikes on the market. You'll also be happy to hear that not only will this rack support stock bikes but also bikes with mudguards or pannier racks equipped on them.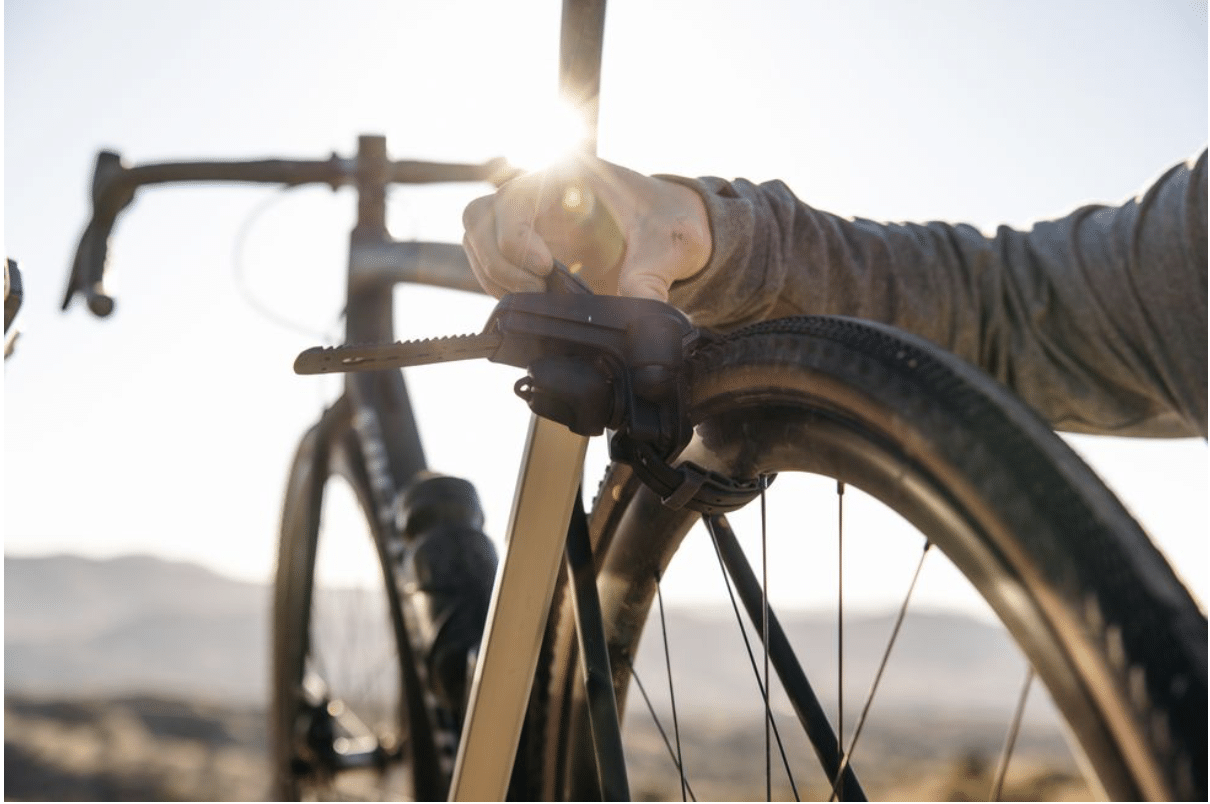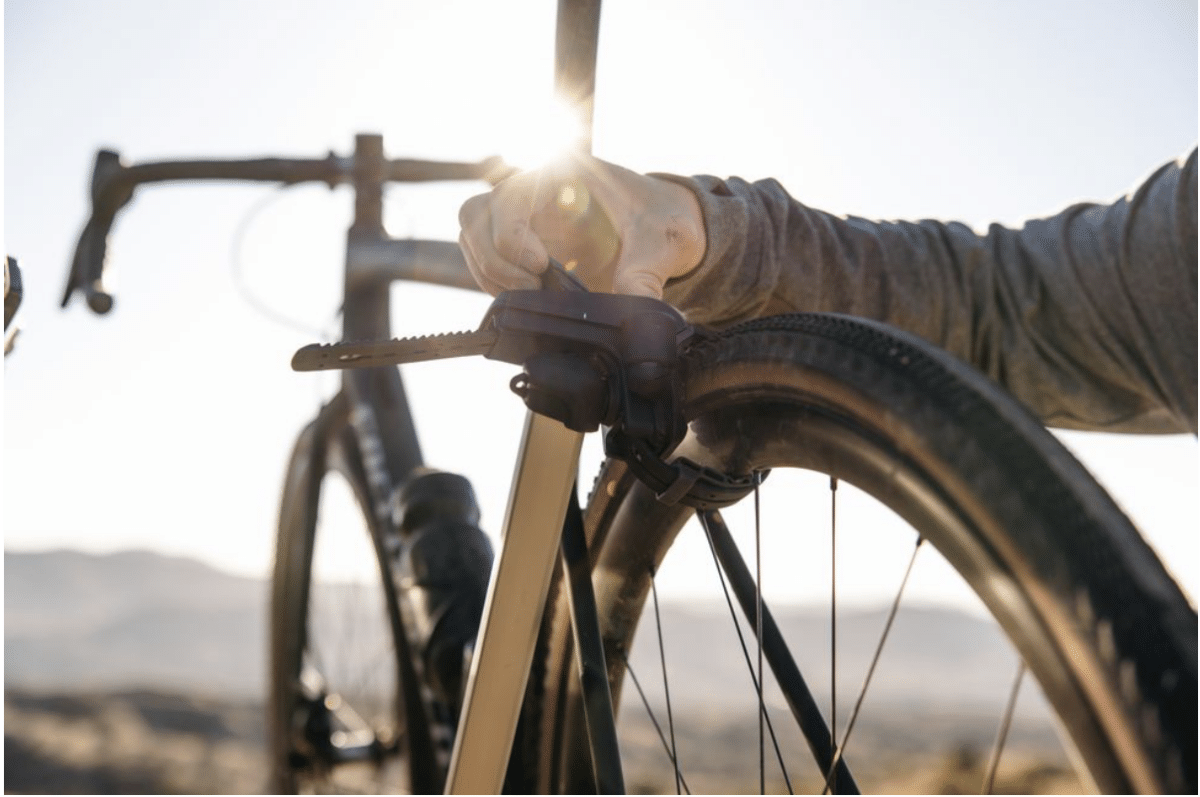 Your bike will be attached to this rack either by its frame tube or on its rear wheel. For those that have an expensive carbon frame tube or wheels and have been a little cautious when it comes to racks that touch any part of their bike then you'll be happy to hear that the arms are safe to use with carbon frame tubes and wheels. The rack is able to give you this safety because of the wraparound nature of the epos' strap-based clamping system that it has, which as a result makes it a lot more carbon-friendly. However, since carbon frames vary in thickness it is still definitely a good idea to test fit your bike if you are able to do so, because no carrier is ever 100% carbon-friendly. If you do want to take it a step further, in order to protect your carbon frame as much as you can, then you can use a Carbon Frame Protector adapter from Thule.
Then as with the bike's wheels, they both sit in recessed columns in order to keep your bike upright at all times, whilst secured on the rack.
The Epos bike rack is able to support bikes of up to 30 kilos each and is also able to store frame tubes that range from 20 mm to 90 mm in diameter and wheelbases up to 1,350 mm. This bike rack also supports bikes with wheels from 16 inches to 29 inches in size and tyres up to 3.2 inches in width.
Storing the Thule Epos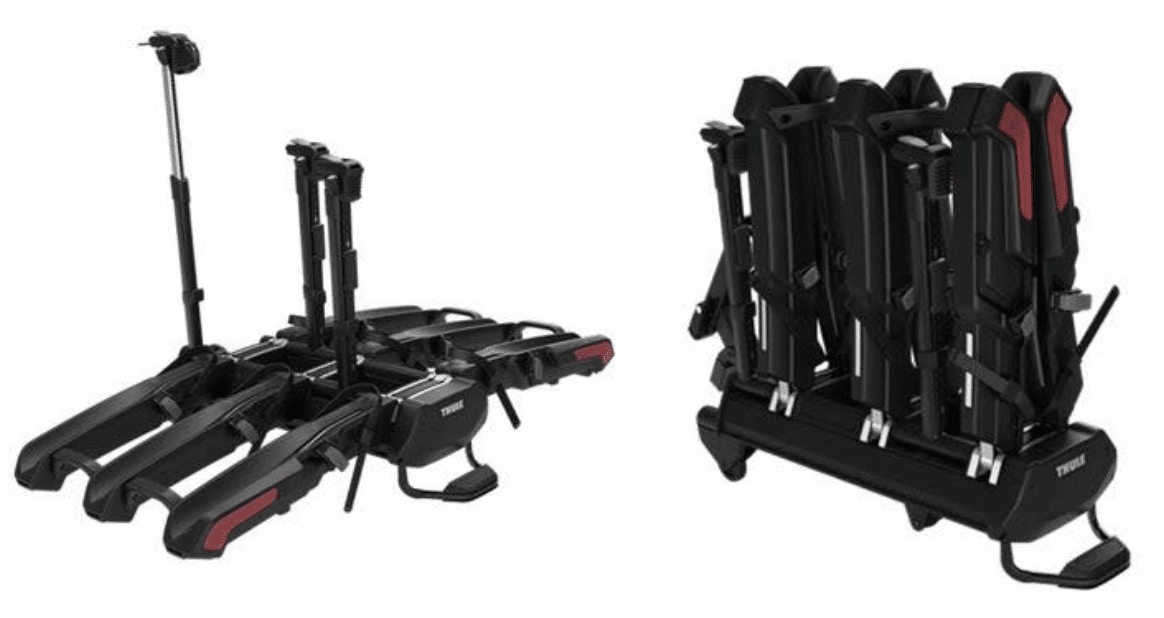 The all new Thule Epos bike rack actually uses an awesome Smart Tilting Mechanism, so that you are able to have full access to your boot without having to detach your rack first. Although you have probably seen the tilt feature on a lot of previous models this one uses a new tilting mechanism and has actually been designed to give you more clearance than older models, which means that the vehicles that had some trouble clearing the older tilting racks shouldn't have any problem with the new Epos rack.
If you aren't using the rack to store any bikes then you are able to stow the bike arms flat so that you are able to access the boot without even needing to use this tilting feature in the first place.
Then, when this rack is off of the car and you aren't using it you'll be able to store it or transport it anywhere extremely easily, since the rack is fully foldable.
Some Accessories for the Epos
The Epos, although new, has quite a variety of accessories for you to choose from, including a new Epos-specific Bike Repair Holder. This accessory mounts very easily onto the carrier and is a perfect tool that you'll have at your disposal if you need to make any sort of pre or post-ride adjustments to your bike.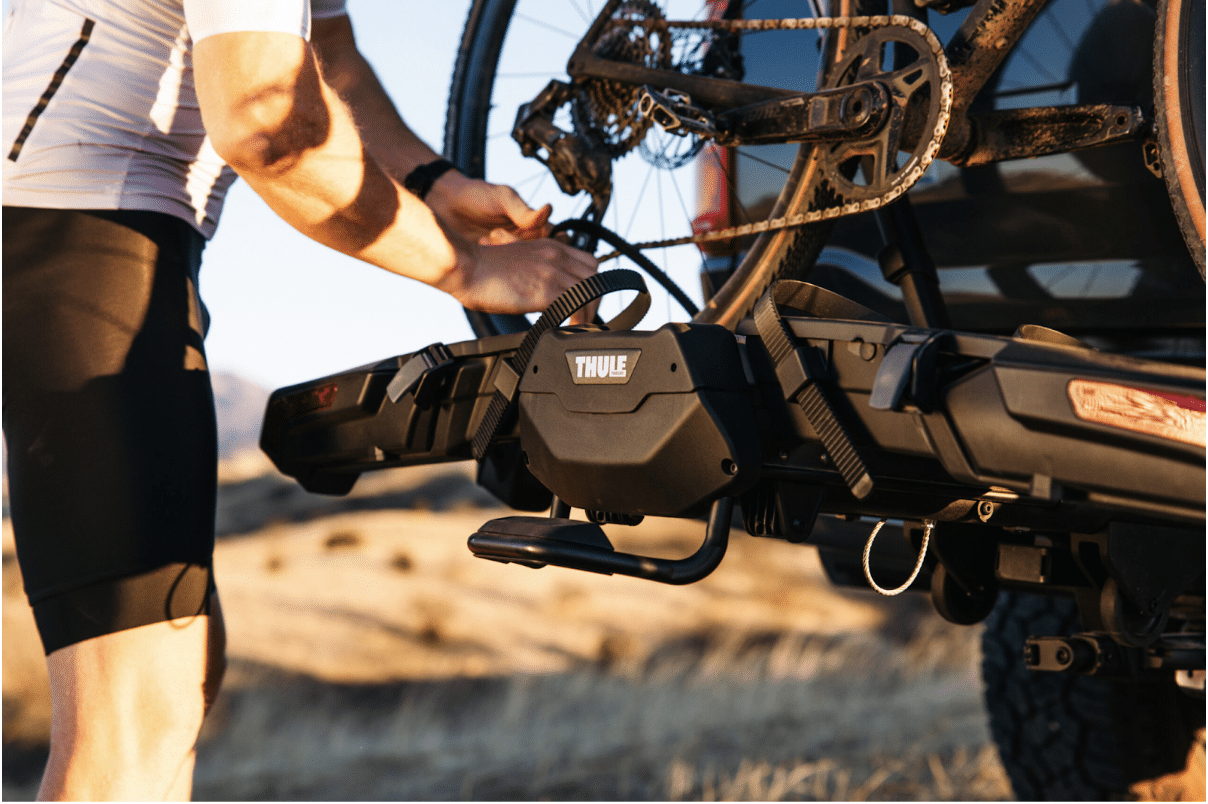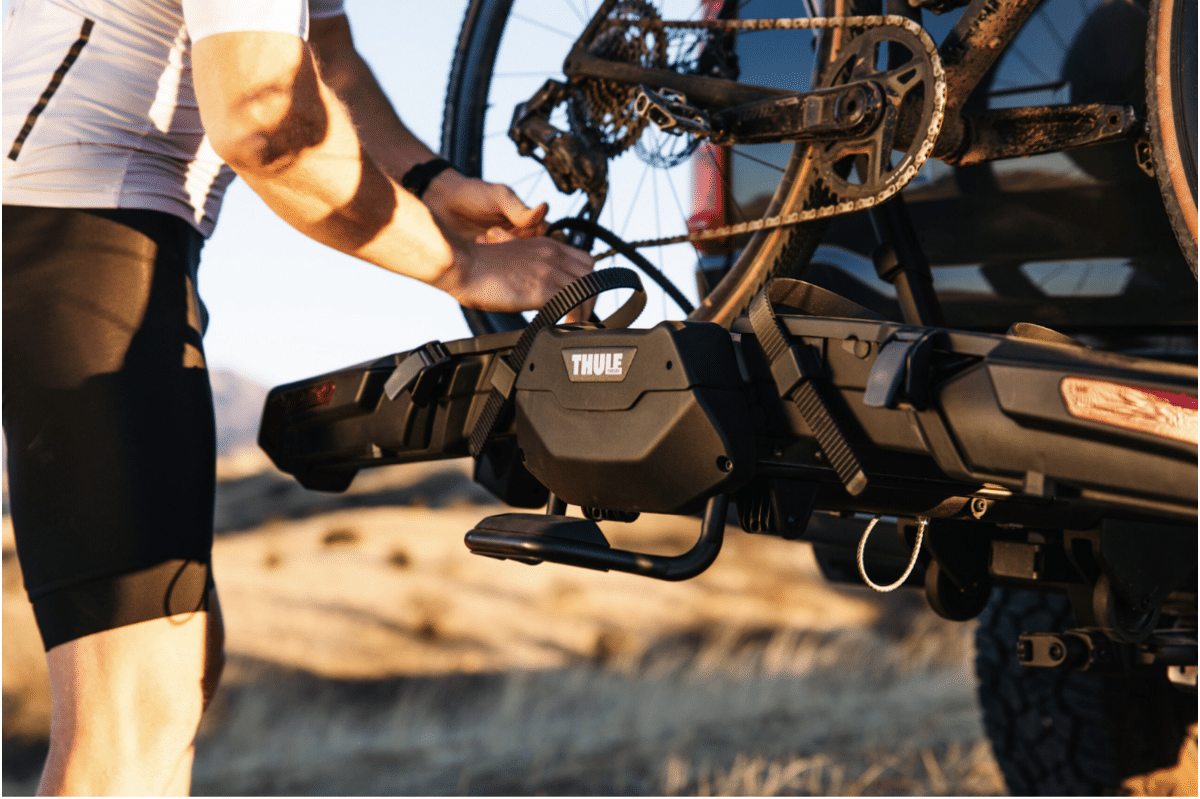 Another great accessory for this rack is the Epos-specific Foldable Loading Ramp, which will make your job of loading and unloading heavy bikes onto this rack a whole lot easier.
Then lastly, this rack is also compatible with Thule's High Grade lock. Thule has collaborated with ABUS in order to give you this lock, that integrates perfectly into your bike rack, that will be able to keep your bikes safe when you are not around.
Final Words
So, there you have a review on yet another game changing bike rack from Thule. If you are someone that has to drive to their local trails or enjoy travelling to different locations with your bikes then it is a great idea to invest in a bike rack that will be able to last you multiple years and also protect your bike against knocks that could happen if it were packed into your car. You will also save a ton of space by not trying to squash your bike into the rear of your car, so invest in a bike rack and make your life a whole lot easier.