Thule, which is based in Sweden, is amongst the lead manufacturers when it comes to car racks as well as bike accessories and the T2 Pro XTR is one of their most dreamed of hitch-mounted bike racks that they offer, which is essentially an evolution to the T2 Classic that was also very popular amongst cyclists.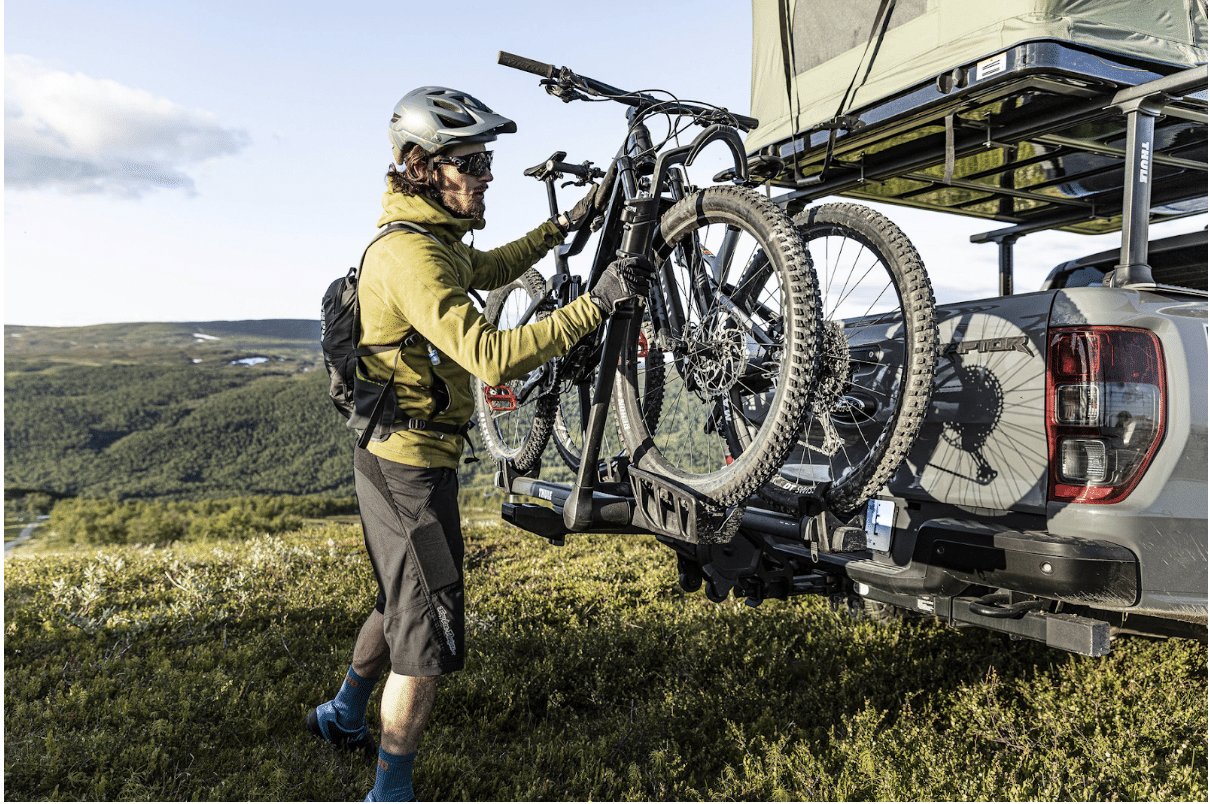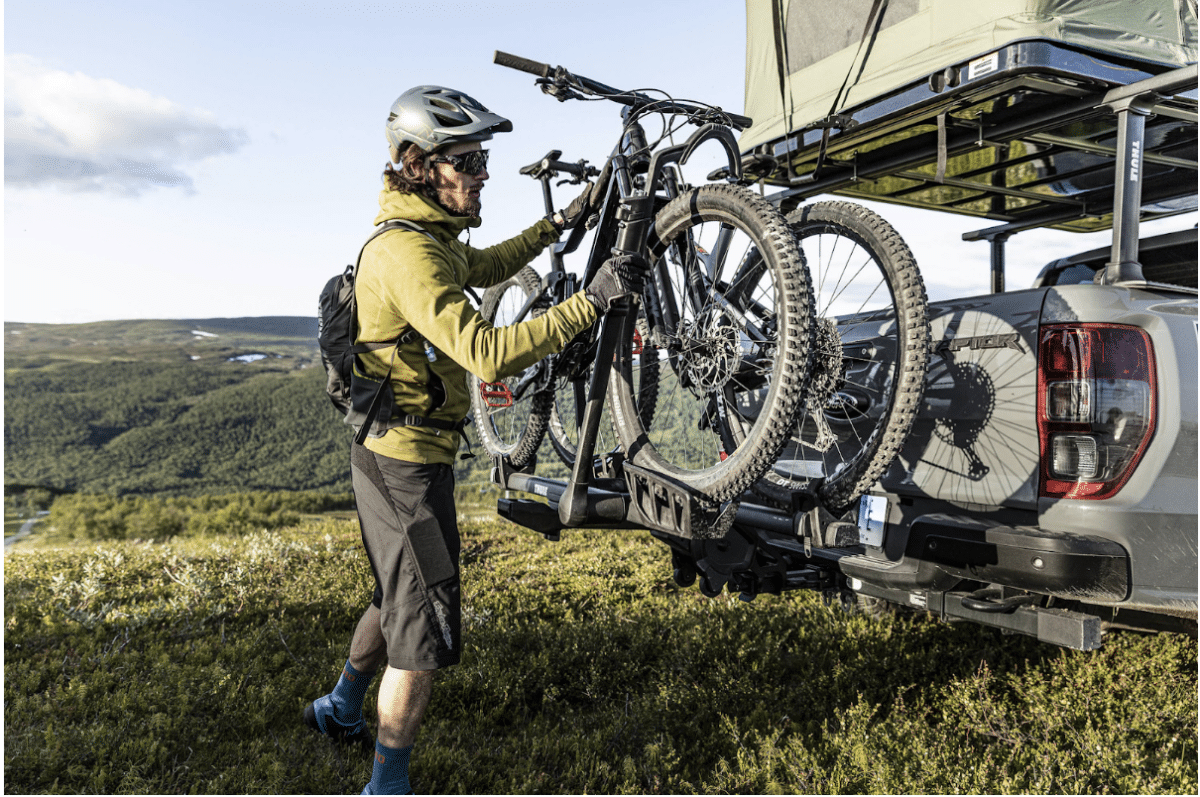 The T2 Classic rack offered people a rack with a number of great features such as an easy-to-use tilt lever, built-in cable locks as well as high-quality being used throughout the whole product.
And the XTR model has all of this and more such as their newly added wheels on the bottom of the rack to help you transport it when it isn't hitched onto your car. This article will work as an in depth review on the product and break down this amazing bike rack's well-rounded design.
Pros
A lot of features
Easy to use
Specs:
Price: $800
Bike Capacity: 2 and 4 with add-on
Weight: 52 pounds
Overall Rating: 9/10
Performance
The Thule T2 Pro XTR is one of the best, if not already the best, hitch-mounted bike racks that many cyclists will get the pleasure of using in their lifetime. Although this may seem like an extremely bold claim this bike doesn't just come with all of the features that you could possibly want from your bike rack, it even comes integrated into a thoughtful design and extremely durable build.
This bike rack comes with an essential tilt lever, which all bikers will want to have on their bike rack, and it is very easy to use. Furthermore it comes with some very sturdy ratcheting arms, an integrated locking system as well as the ability to carry almost every type of bike that you could possibly be riding. So if you are looking for a hitch-mounted bike rack that will come out on top of the others when it comes to its amazing performance then the Thule T2 Pro XTR is definitely the way to go for you.
Ease of use
Just like most of the platform bike racks that are on the market at the moment, the hitch-mounted Thule T2 Pro XTR needs to be assembled before you are able to use it in any way. If you compare the time that it takes to set up this bike rack with bike racks that are in a similar category or tier as the T2 Pro XTR, such as the Yakima DR. Tray and Kuat NV Base 2.0, then sadly the setup does take a little bit longer and would normally take around 25 minutes for someone to complete.
One of the biggest advantages to this bike rack is the fact that it is very easy to use, just like most of the platform-style hitch-mounted bike racks out there. The loading and unloading of mountain bikes onto this rack normally doesn't even take longer than 10 seconds per bike.
The ratcheting arms on this bike frame are another feature that many users loved as they were also very easy to use as all you had to do is place your bike on the platform and then lift the arm up and above the front wheel, then pull down on it until it held the tire tightly. Then securing the rear wheel is just as easy, here you will use a strap that you will need to loop over the wheel and then just pull down.
Bike Capacity and Compatibility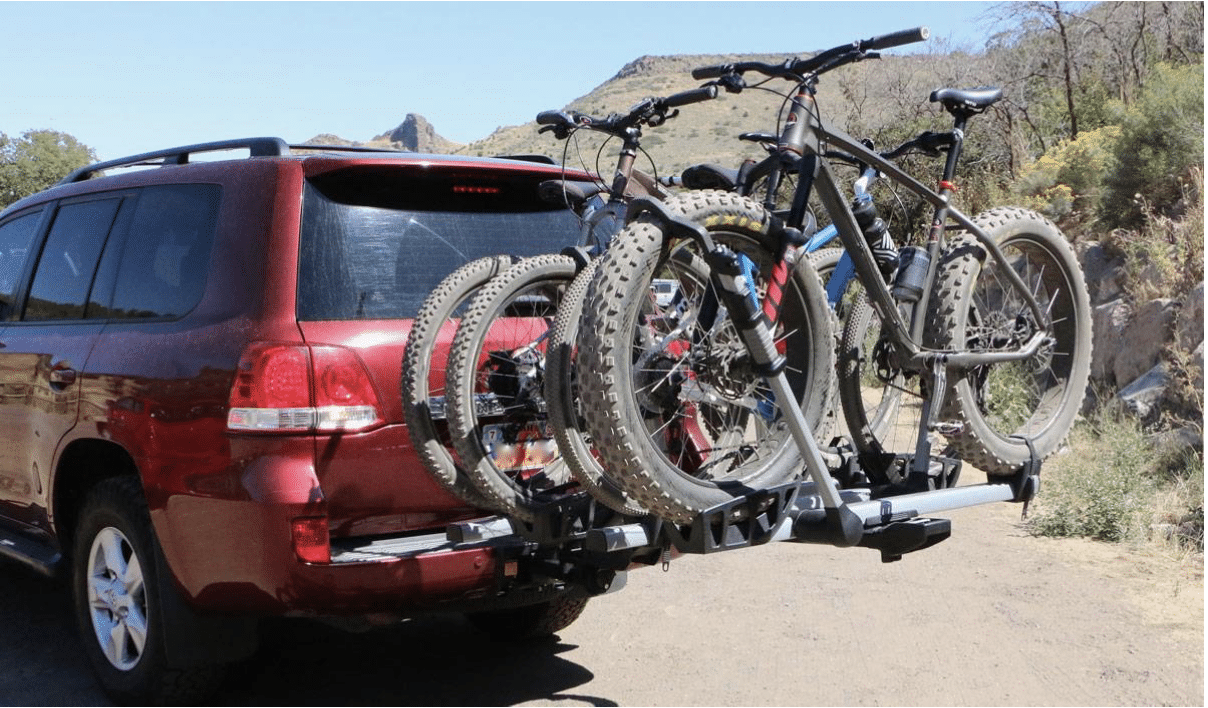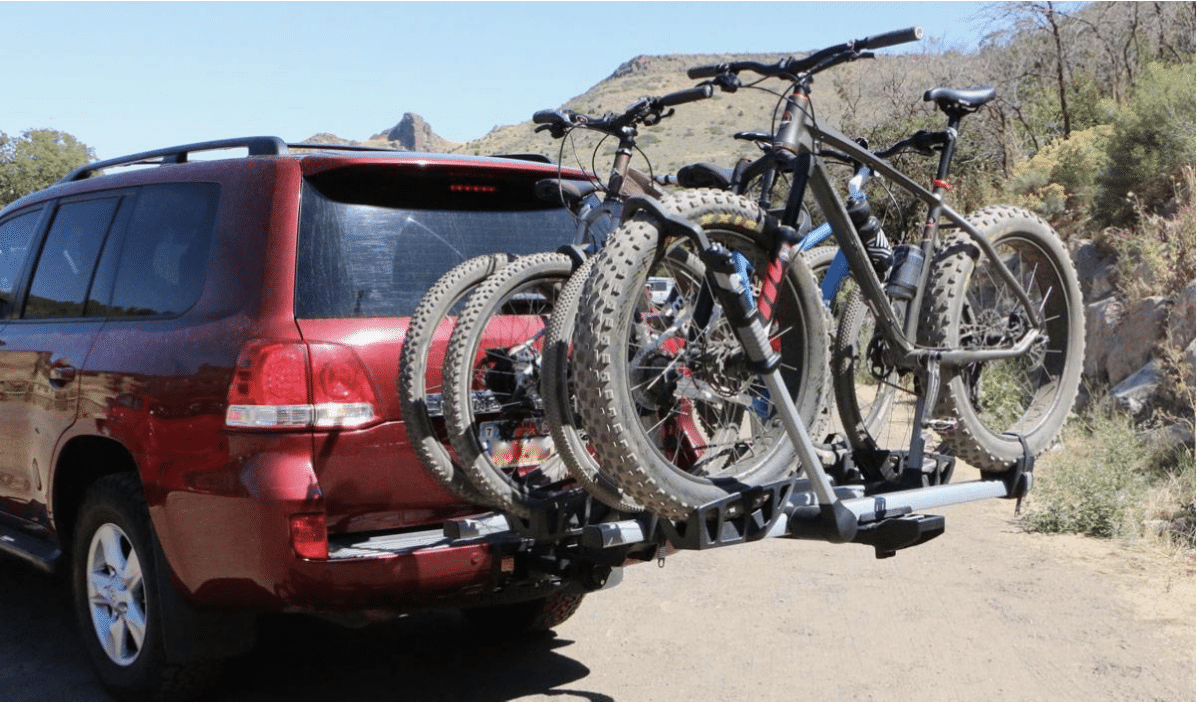 The T2 Pro XTR is similar to the majority of platform hitch-mounted bike racks out there as it is able to handle two bikes on it at a time, in both the 2-Inch and 1.25-inch receiver models. However, the thing that makes this platform bike rack so much more attractive to bikers than other options out there is the fact that it is able to carry a large variety of two-wheelers, without you having to go and buy an adapter. The cradles on this bike rack are quite large and are able to support tires up to 5-inches wide, which means that you'll be able to carry everything such as fat bikes, mountain bikes, road bike as well as kids' bikes, as long as the wheels are at least 20-inches in size.
Whereas if you look at other bike rack options that are in the same tier as this one, such as the Yakima, Kuat Racks and 1Up USA, then you'll need to purchase add-ons and additional hardware in order to get the same level of versatility as that of the T2 Pro XTR. if you are someone that will need to be able to transport more than just two bikes at a time then there is a separate add-on that you are able to buy that will double to capacity of your rack to be able to carry four bikes instead however, this add-on will only be available for the 2-inch models and will come at an extra $500.
Weight Capacity
Then when it comes to the amount of weight that the T2 Pro XTR is able to support it is at least the same if nor better than that of the competition and is able to support two 60 pound bikes. If you are someone that will be transporting bikes that are on the heavier side and weigh about 60 pounds then the most concerning thing will be getting the bikes onto the bike rack, and may even be a two man job. Other than that the bike rack will be able to handle these heavier bikes with ease, so you won't have anything to worry about.
The Quality and Durability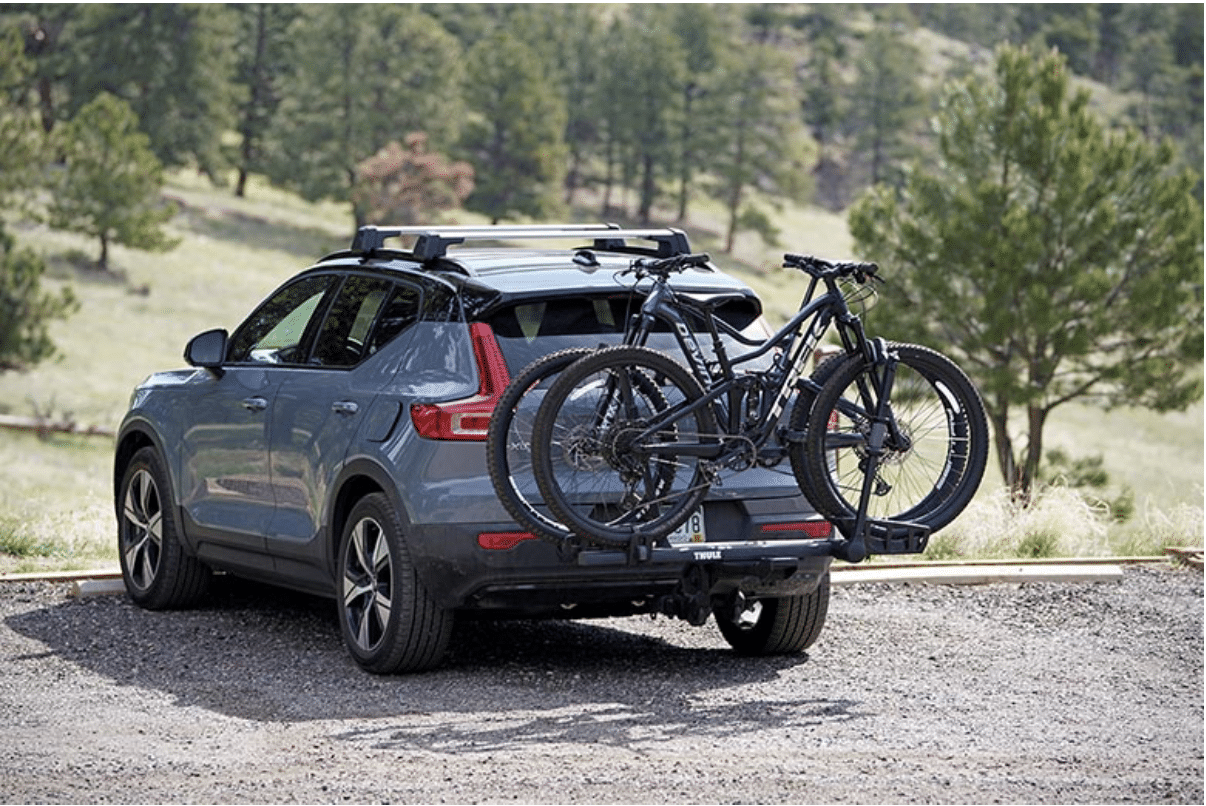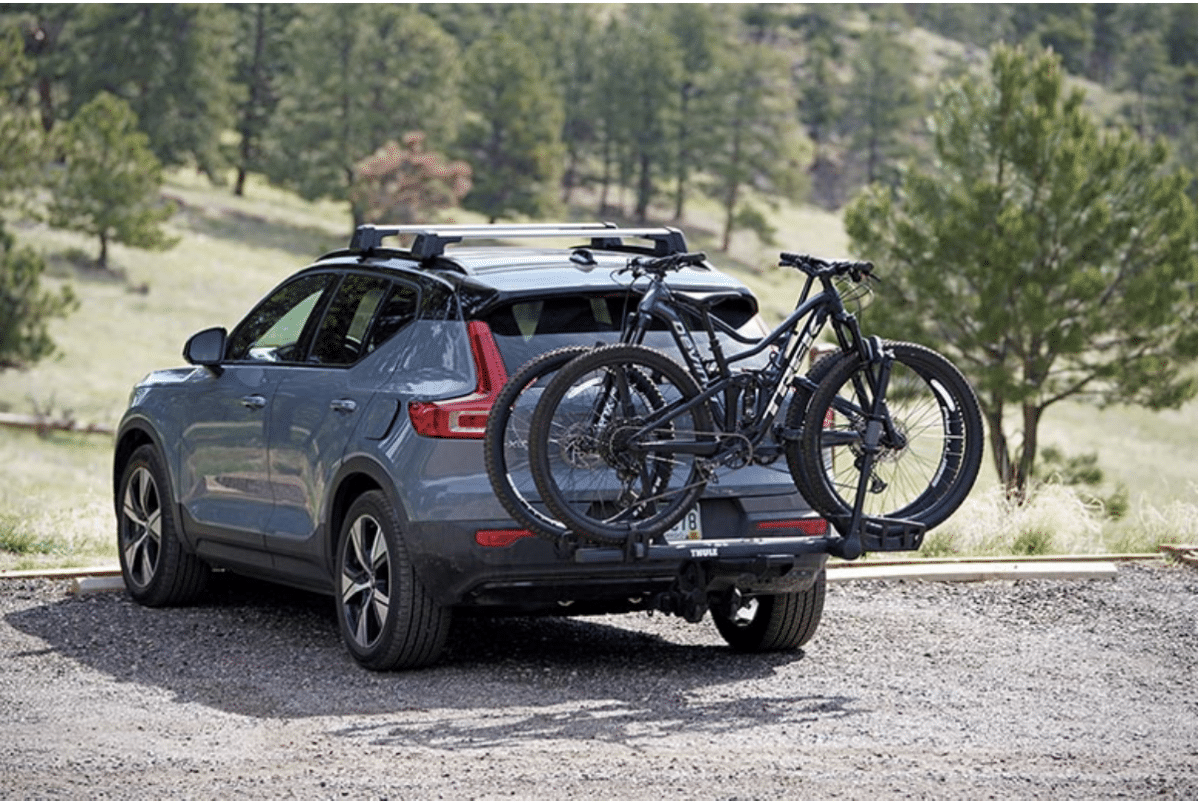 Since the Thule T2 Pro XTR is a high-end hitch-mounted bike rack you will be right if you expected it to be made of quality materials, especially coming from such a well-known brand such as Thule. If you compare it to a lot of other platform style hitch-mounted bike racks out there then you will realise that this one is definitely amongst the heaviest-duty of them all and are even more rugged than Thules own Helium Platform.
Then when it comes to the overall build-quality of the rack there is only one other platform bike rack that easily beats this one and that is the 1Up USA Heavy Duty Double bike rack, which has an all-metal construction, whereas the T2 Pro XTR has a metal frame and then plastic cradles, which definitely still give a burly feeling to the bike rack. So, in essence, although this bike rack may be pretty expensive and have a heavy build it is still one of the bike racks with best long-term value.
Weight
Weight is definitely a feature that will affect many buyers opinions when it comes to these bulky hitch-mounted bike racks and the Thule T2 Pro XTR is definitely one of the racks that are on the heavier side of the scale, weighing in at 52 pounds in total. Although this may seem pretty heavy for a bike rack, this is the expected weight that you will be getting if you are wanting the high quality and metal parts that the Thule T2 Pro XTR has to offer.
There are other options out there that do tend to stand out when it comes to weight such as the Kuat Sherpa 2.0, that weights in at 32 pounds, or the Yakima Dr.Tray, which weighs in at 34 pounds, but when you opt for a lighter bike rack you do tend to sacrifice durability and shorten the lifespan of your bike rack.
Final Thoughts
Then to close off this review on the Thule T2 Pro XTR here is a list of all the different pros and cons that people have experienced with this platform-style hitch–mounted bike rack.
Pros:
This bike rack includes great features, which you'd expect from a bike rack in this price range, such as a premium build, robust attachment system and integrated locks.
Has a super easy to use tilt feature.
The XTR is extremely durable and sturdy.
The bike rack platform is compatible with a variety of wheel and tire sizes, without the use of an adapter.
The bike rack is quite easy to transport off of the car as well, thanks to its built-in wheels.
Cons:
This bike rack does come with quite a high price tag of $800.
Just like many of the other high-end platform-style bike racks, the Thule T2 Pro XTR is also quite heavy, weighing in at 52 pounds.
The integrated lock system that comes with the bike rack is pretty short and you'll struggle to run it through the frame as well as the wheel on some types of bikes.