If you are an avid mountain biker you've probably become a bit bored of your home trails and have wondered what the world has to offer. If you have a mountain bike and want to travel and experience some of the world's greatest bike parks then it may be time for you to start planning a trip to a few or just one of them.
Top 10 bike parks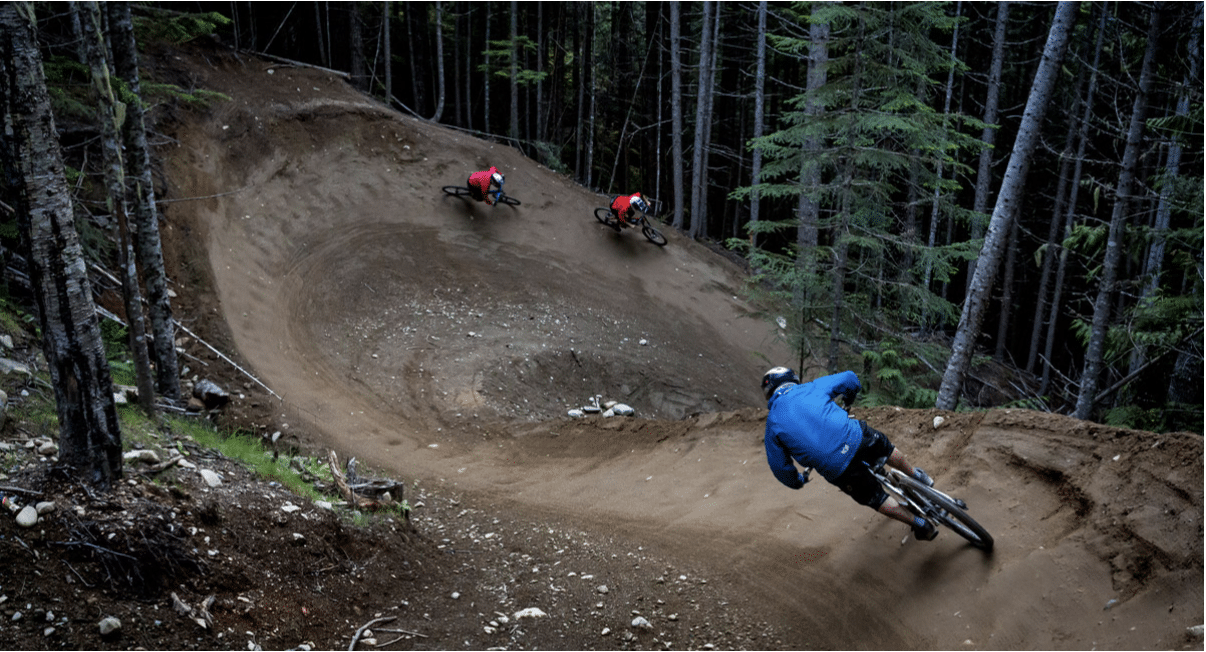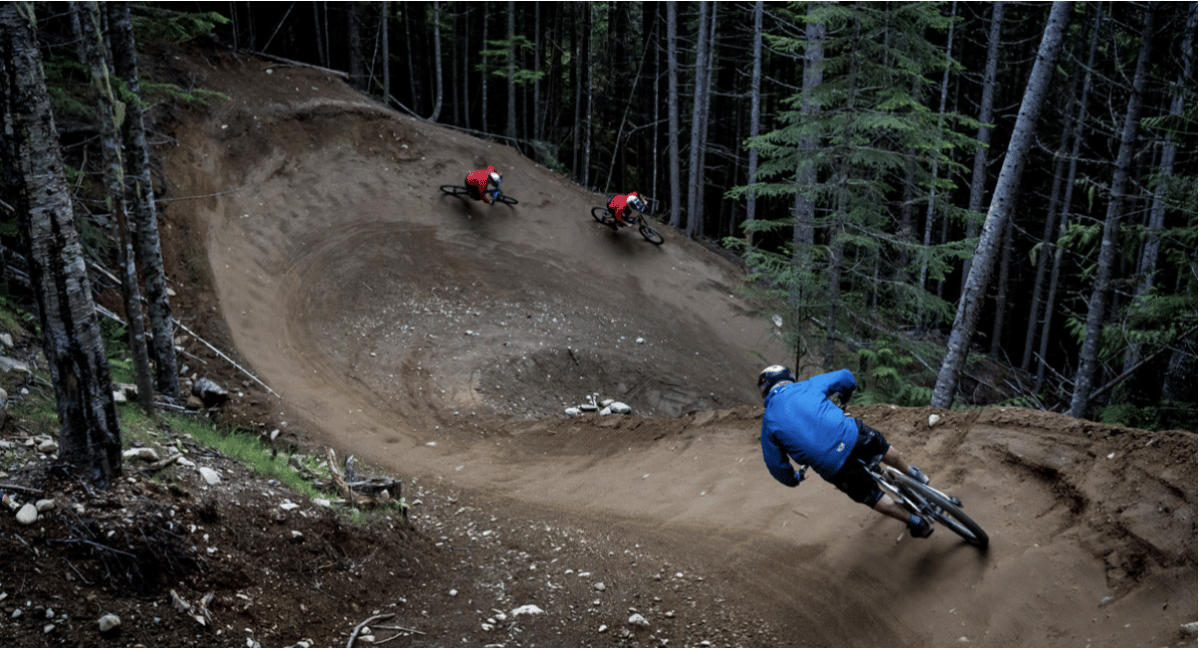 If you would've asked someone for the best bike parks in the world a few years ago then you would've gotten a lot less options to choose from than you have now, in this modern biking era. Now we have a lot more gravity-focused riding centres even with lifts to the top of the hill. Part of this growth is thanks to more and more of the ski resorts around the world recognising the revenue that they could get from turning their resort into a bike park as well for the summers.
It isn't just these big bike parks that are getting more popular, we can also see a lot more smaller parks popping up here and there that use vehicle-and-trailer lifts to take you to the beginning of different trails. These smaller parks are normally open for a bit longer during the year since they don't have a ski season and thus could also make the terrain more diverse because they don't have to worry about changing it back for the ski season either.
Without further adieu, here are the top ten bike parks in the world to help you plan out your bike journey.
Whistler, Canada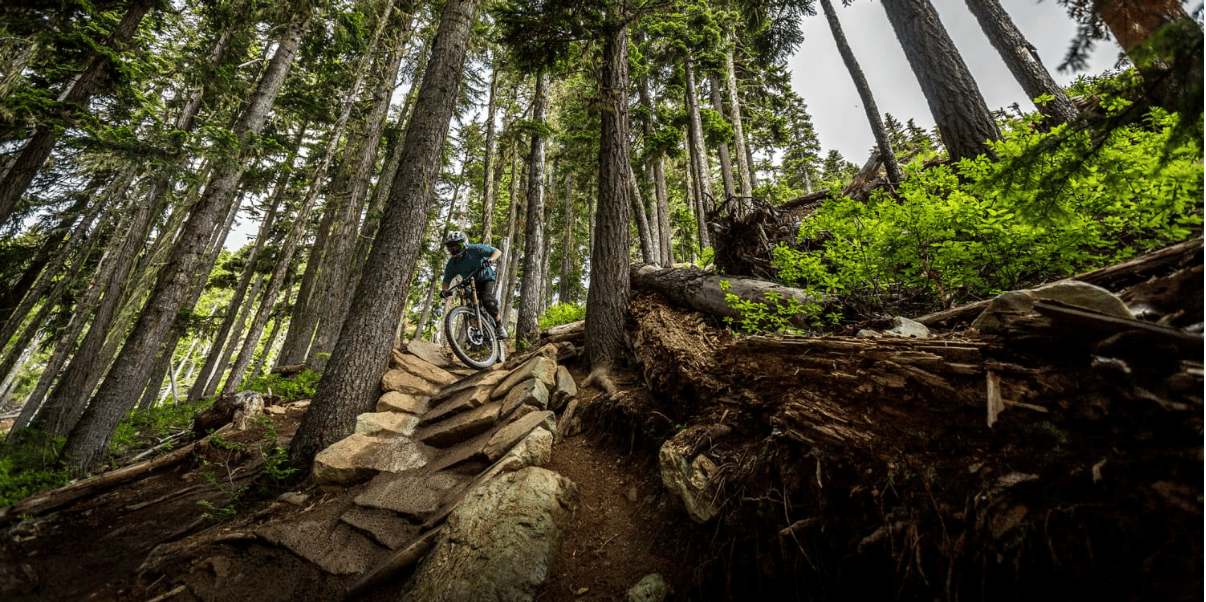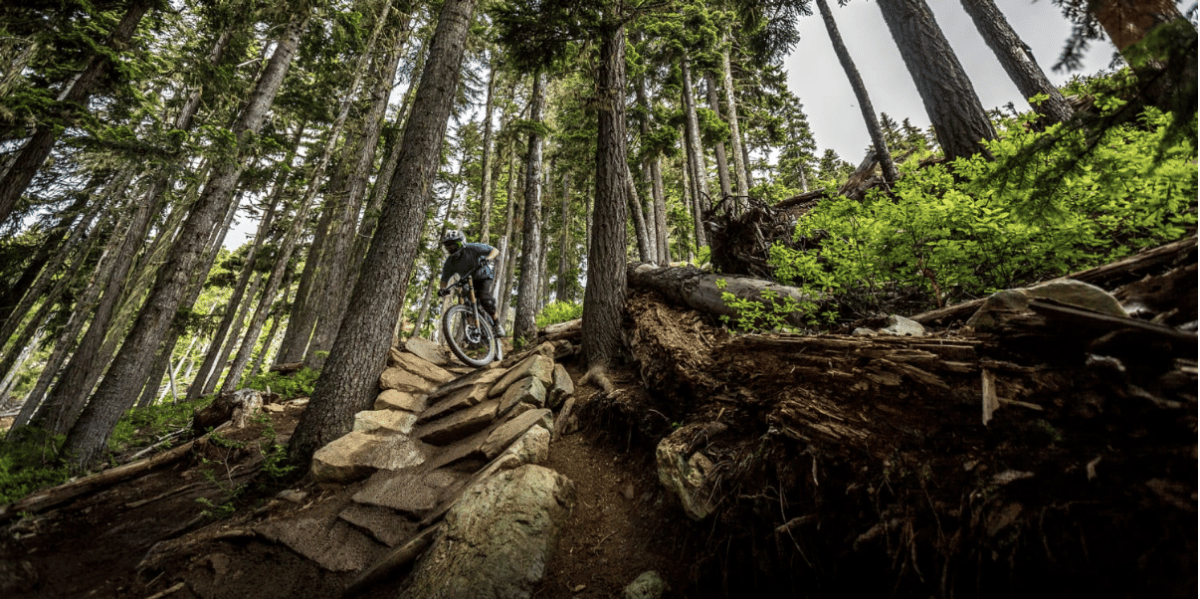 Often when you ask a mountain biker where they would like to ride one day they'd reply with Whistler as this is probably one of the most popular parks in the whole world. One of the reasons for this park's popularity is the fact that it has a huge variety of trails and no matter what type of rider you are there is probably an amazing, high quality trail for you to ride. All of the trails you'll be able to ride on can be accessed by fast and modern lifts and at the end of the trails you'll end up finding yourself in a dreamy town where you'll be able to enjoy skateparks, an indoor airbag, jumps or if you want to continue riding you can find trails leading off into the wilderness surrounding this park.
The Whistler bike park is situated in a mountain town, just north of Vancouver, and offers more than 1,500 metres of lift-serviced biking trails for you to shred on. Some of the trails that this bike park has been most known for are their jump trails such as A-Line, Dirt Merchant and Crank It Up. then if you are more interested in technical riding instead the park has some famous options for you to try out as well like the Schleyer, Angry Pirate and Clown Shoes.
Another thing that this bike park has been very known for are the amazing competitions that are held in this bike park and some of the world most famous bike festivals are also held there such as the Crankworx mountain bike festivals as well as slopestyle contests like Red Bull joyride. So even if you are just going to be there to spectate, you'll definitely have a good time and see some quality riding.
Season: May/October
Portes du Soleil, France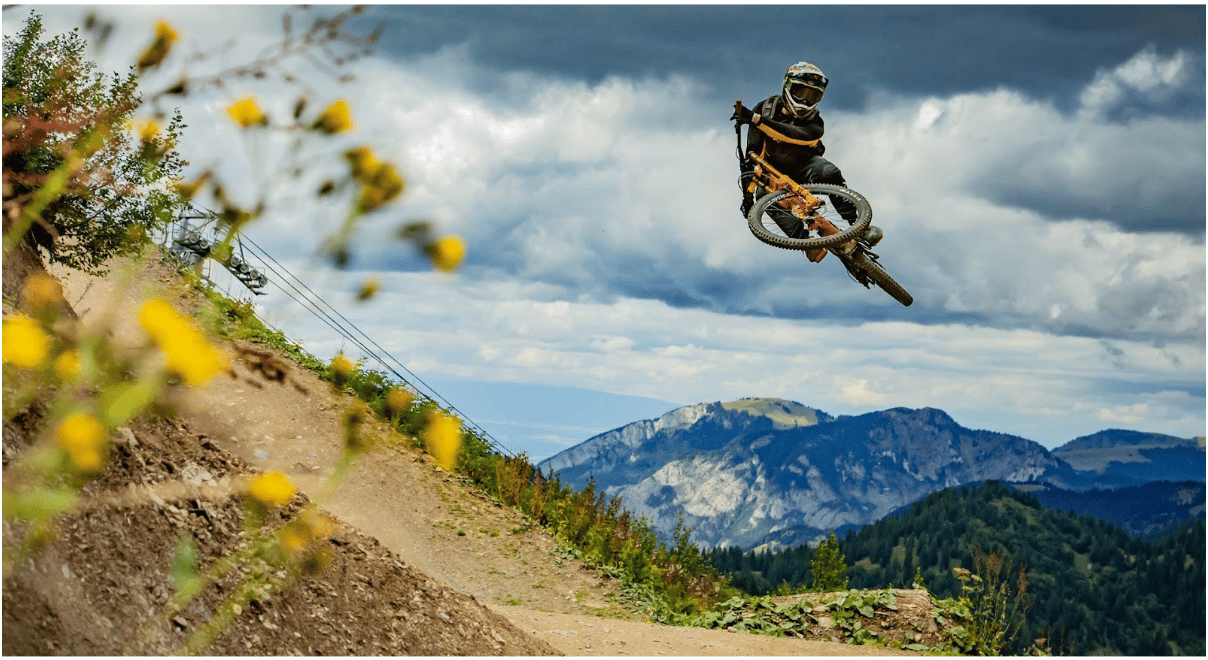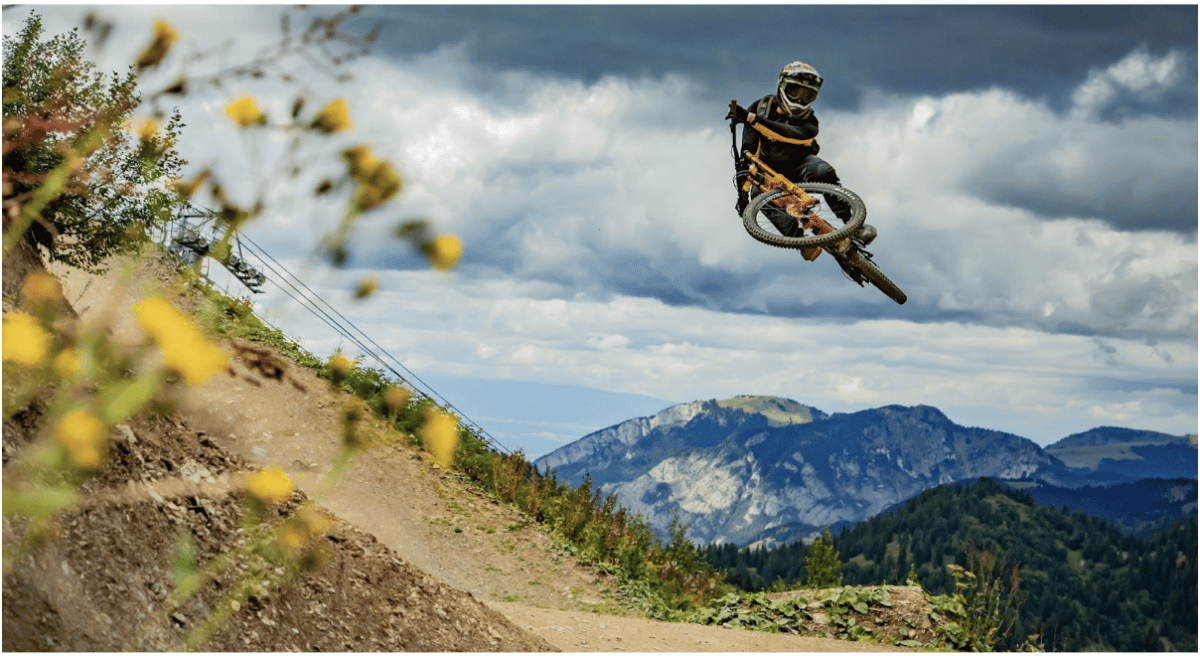 This is thought of to be a very classic and beautiful type of bike park. The huge area which goes between towns and bike parks including places like the Châtel, Les Gets, Morzine-Avoriaz and more is actually called the Portes du Soleil and in total you'll be able to find about 650 km of biking trails, as well as 22 chairlifts, that will be able to take you where you'd need to be.
This bike park has not only made it onto this list because of the quantity of biking trails but the quality of them as well. In Châtel especially, they have a full-time trail team who work around the clock to ensure that those trails are maintained and keep their high quality. One of the most well known trails that they have, the Vink Line, was actually designed by a professional mountain bike rider, Nico Vink. He designed this downhill trail to be exhilarating, with all of its huge jumps, drops and berms.
If you are in the Portes du Soleil and are looking to ride the best types of downhill trails and still be able to have an amazing time after your rides then Morzine is definitely the place where you should hang. This definitely doesn't mean that the other places have bad trails though, for example, if you are in Les Gets then you'll definitely want to try the Tomahawk trail because it is very flowy and with its banked turns, a few table tops and some jump kickers this is a trail that almost every rider would have fun on.
Season: June/September
Åre Bike Park, Sweden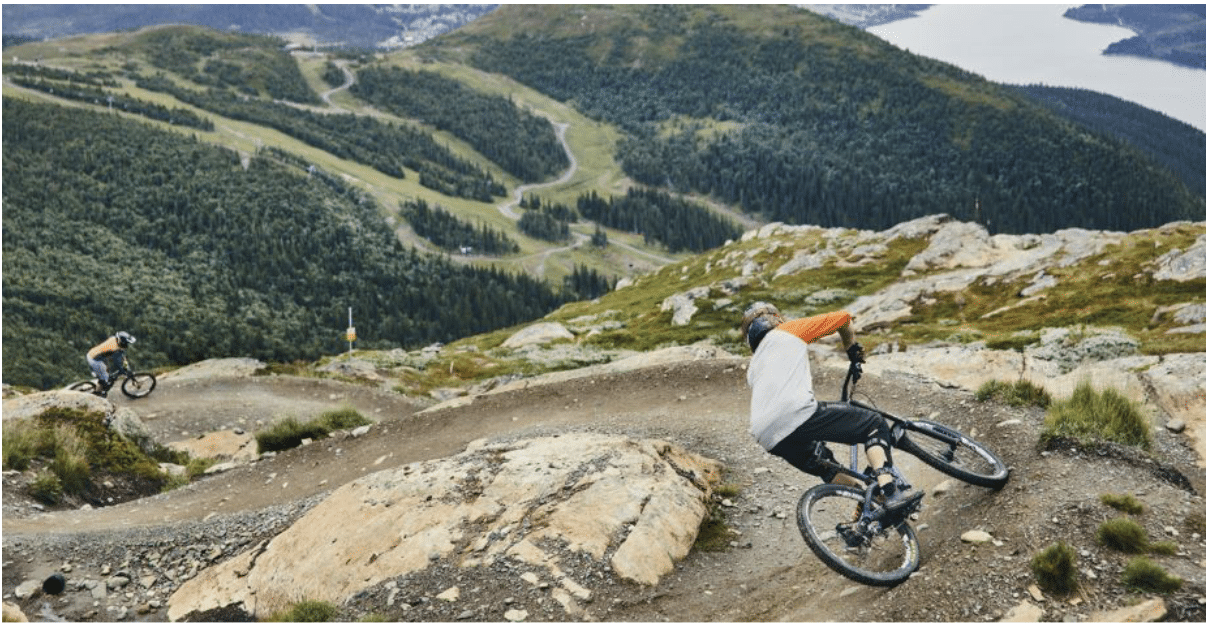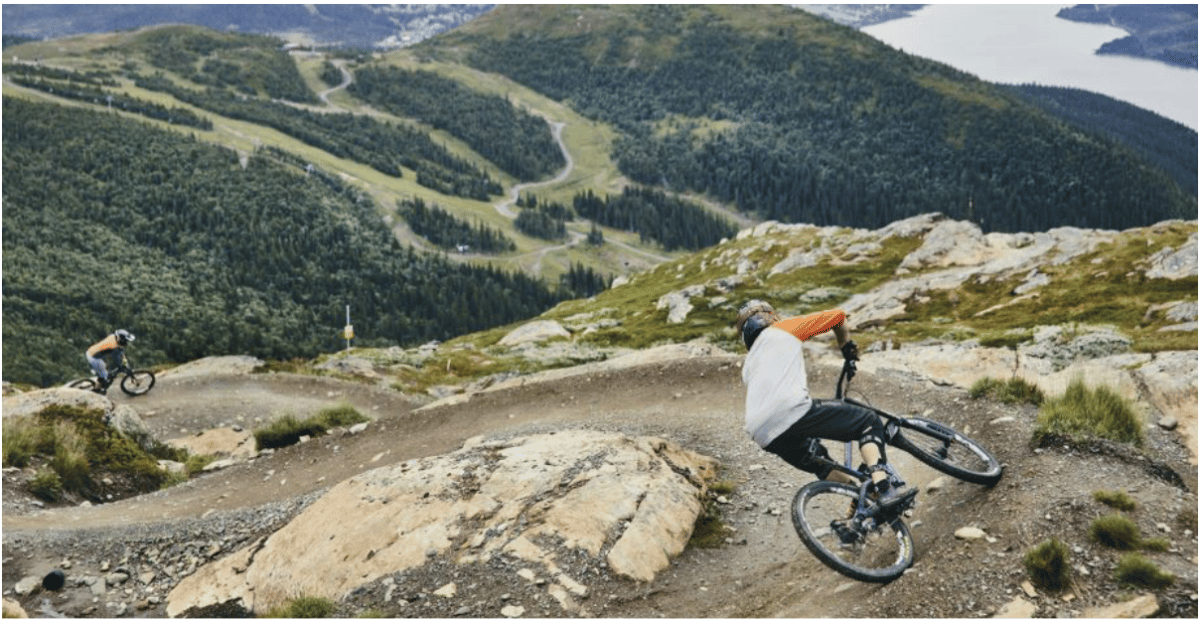 For those who are in the north of Europe and are looking for an epic bike park experience then the Åre Bike Park is definitely the place where you should be. The Åre bike park is located in the north of Sweden and is quite sizable. This park has hills that slope down into lakes and forest on all sides, making it really such a beautiful place to be out riding. What's more is that you'll get to enjoy your days a lot longer because in this place, during the summers, you get very long days of daylight and so you'll be able to be out much longer during the days.
This park could be described as a miniature Whistler park when regards to the biking elements. Åre is home to 34 different trails that cumulatively have a vertical drop of 853 metres. The trails in this bike park are some of the most well built trails on the planet and have some enormous berms and safe jumps that the more inexperienced riders will be able to practise on. Another really cool thing about Åre is that they don't only have these amazing machine-built trails, they also have a lot of natural options where you can go and have a more out-of-park adventure on your bike.
Åre is also not just sitting and looking pretty, they are still doing big things. For example, they have just made their own XC arena where you'll find loads of man-made trails that differ in difficulty and colours ranging from blue to red. So if you are someone who is new to riding and want to explore this passion then you'll be able to find the most perfect entry-level trails for you to have your first experiences on.
Season: June/October
Vallnord, Andorra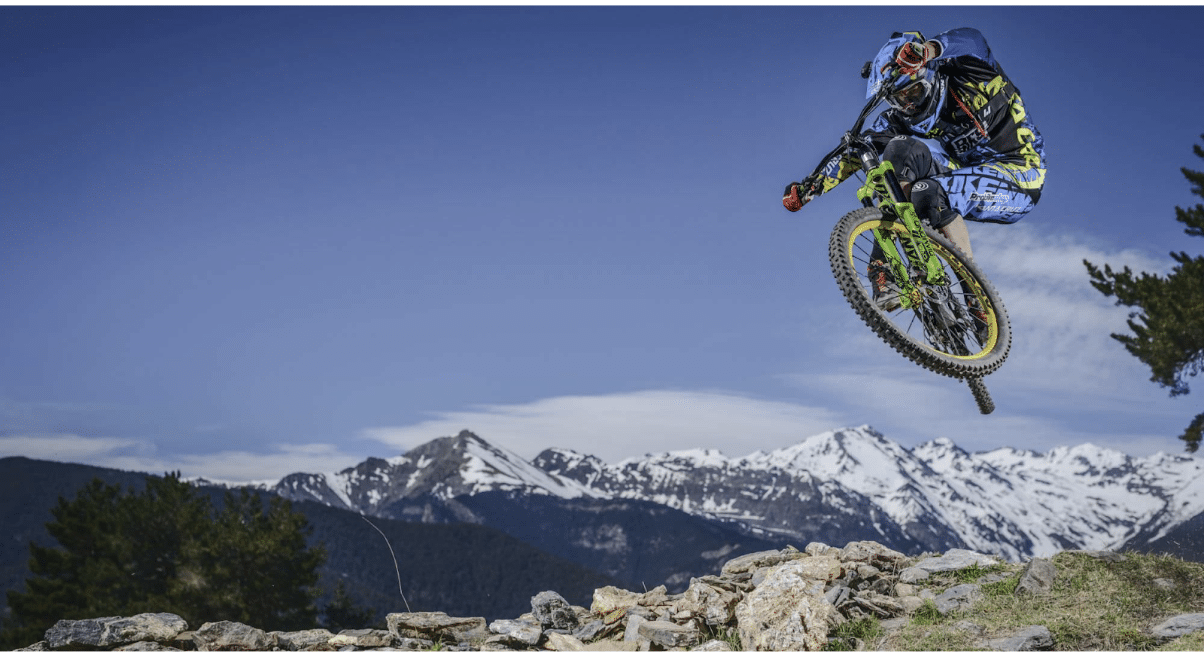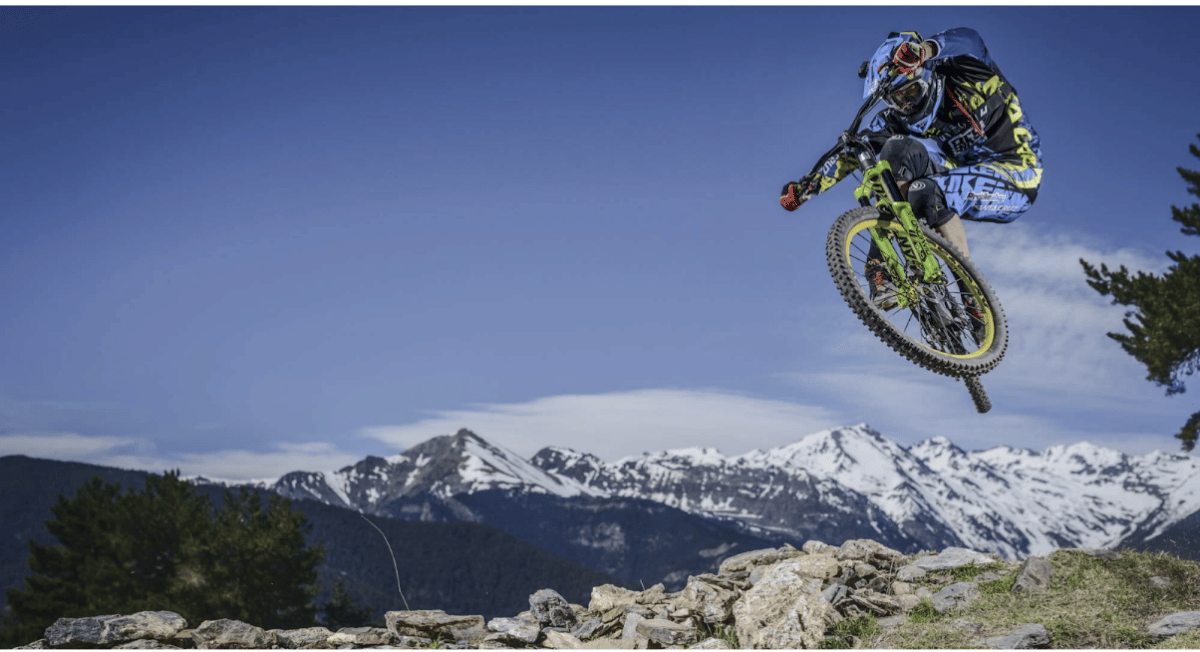 Vallnord, Andorra is a bike park that is very famous for their prices, because Andorra has the lowest tax rate in Europe. Just because the prices in this area are cheap definitely doesn't mean that it isn't a quality bike park because this park really is gorgeous and is surrounded by beautiful Pyrenean peaks and so this park has actually been known to attract mountain tourism. The most impressive thing about this bike park is the annual World Cup downhill and cross country mountain biking races that take place in this park and definitely bring a lot of riders together during those times. Another cool thing about the location of this bike park is the fact that Commencal, a major mountain bike brand, is actually based here so you can be sure to get the best gear possible.
Vallnord isn't the only bike park that Andorra has, there is also Soldeu a quick drive away, but Vallnord is definitely the gem of all of them. Vallnord has 40km of downhill freeride tracks as well as enduro trails. Then there are also smaller trails like their pump track, a 4X track as well as a kids riding area which means it is the perfect place to bring the whole family out riding, whether or not you are an experienced freerider or a child who has just started biking. Another reason that this park is such a popular place for families is that accommodation and food is cheap, because of the tax rates, so your stay won't be too expensive compared to some other bike parks.
Season: May/October
Queenstown Bike Park, New Zealand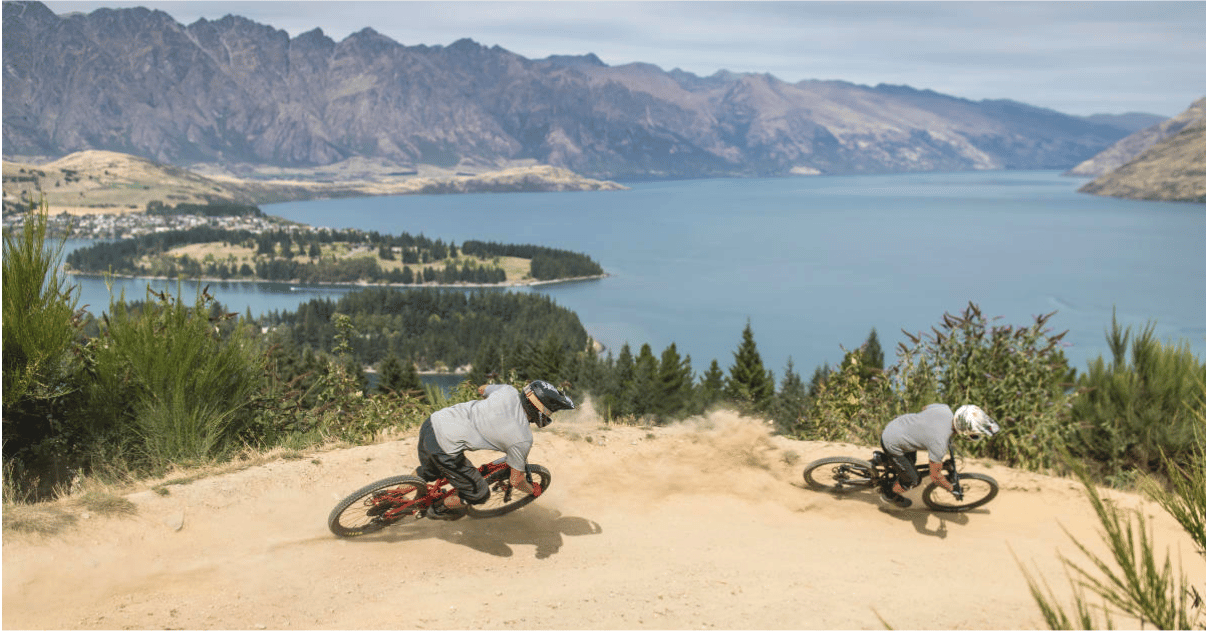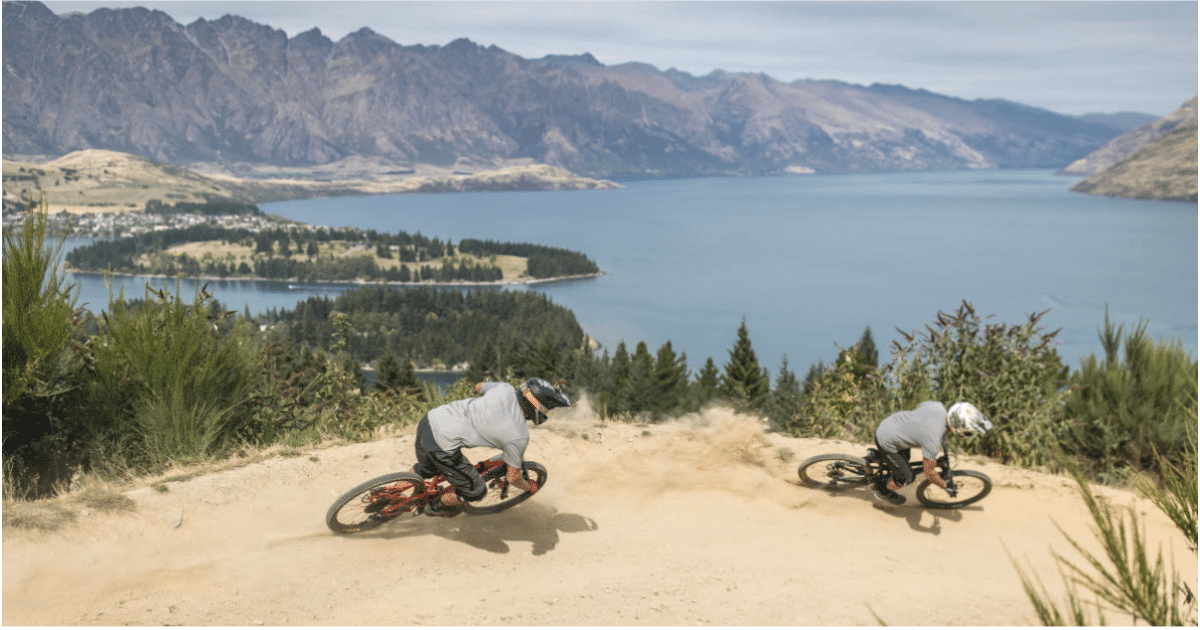 The Queenstown Bike Park is an outdoor park that isn't only home to mountain biking, you'll be able to enjoy many water-themed pursuits as well. Over the years Queenstown has worked extremely hard when it comes to the development of the park and with all this new development the park has seen a spike in popularity. In this park you'll find 30 unique downhill trails, all adding up to give you over 30km of ground to cover.
If you are a rider who lives in the Northern Hemisphere and are looking for some trails to ride when you are deep in the winter season then this is a great bike park to travel to and many of the best pro riders do so to get some downhill practice laps in during their off season. Just like most bike parks this one is also set in a stunning environment, with Lake Wakatipu and the mountain ranges surrounding you as you ride.
Season: September/May
Bike Park Innsbruck, Austria


In this bike park you'll find five trails, a jump line and a beginners area, mostly for children, so there will definitely be a trail for everyone no matter what your desires. A fun fact about the names of the five trails actually give you a hint to how hard the trails will be – The Simple One (beginners), The Chainless One (intermediate), The First One (intermediate), The Rough One (advanced) and The Wild One (advanced).
Not only is the environment that this Austrian bike park is set in beautiful but it is actually home to one of the Crankworx mountain bike festivals, so when it is that time of year then the the whole bike park completely transforms into an arena for multiple different disciplines , such as slopestyle, downhill, dual slalom and pump track action. This is an absolutely amazing event where the best mountain bikers in the world come to compete against one another and these competitions will definitely be something that every mountain biker should experience at least once in their lives.
Another reason why this is such an amazing place to visit is that if you go outside the bike park there are still other trail networks that go around Innsbruck that you will definitely also want to visit. One of these additional trail networks is the Innsbrucker Nordketten Bahnen which is home to the Nordketten Single Trail, which is one of Europe's steepest and most difficult trails to ride.
Season: May/September
Coast Gravity Park, Canada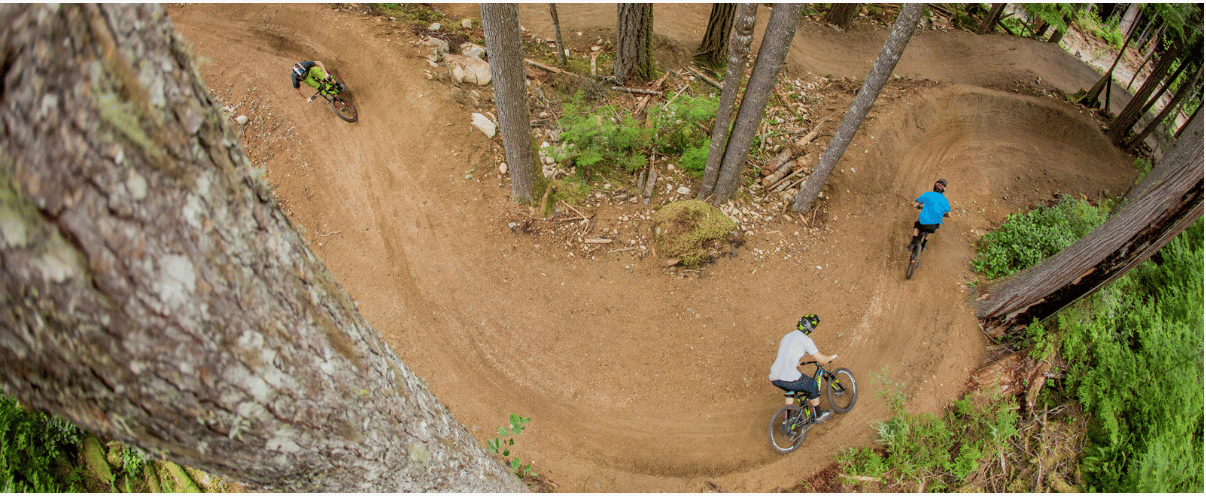 This bike park is best known for it being made by a group of pro raiders, the Coastal Crew, from British Columbia. This is definitely a must visit for any rider that is serious about gravity riding or riders who want to get into gravity riding more. There are endless amounts of videos online of pro riders ripping it in this park and just showing off the park's perfect berms and amazing jumps.
The Coast Gravity Bike Park is home to sixteen unique trails, with varying difficulty so that there is a little something for most raiders. Although you may be wondering why this bike park is included because it doesn't have as many trails or as nice of an infrastructure as some of the other bike parks on this list, This one is most famous for showcasing what a year-round rider-created bike park looks like. Every single one of these tracks have been constructed by professional riders and really push the limits of track construction.
Season: All year
Bike Park Wales, Wales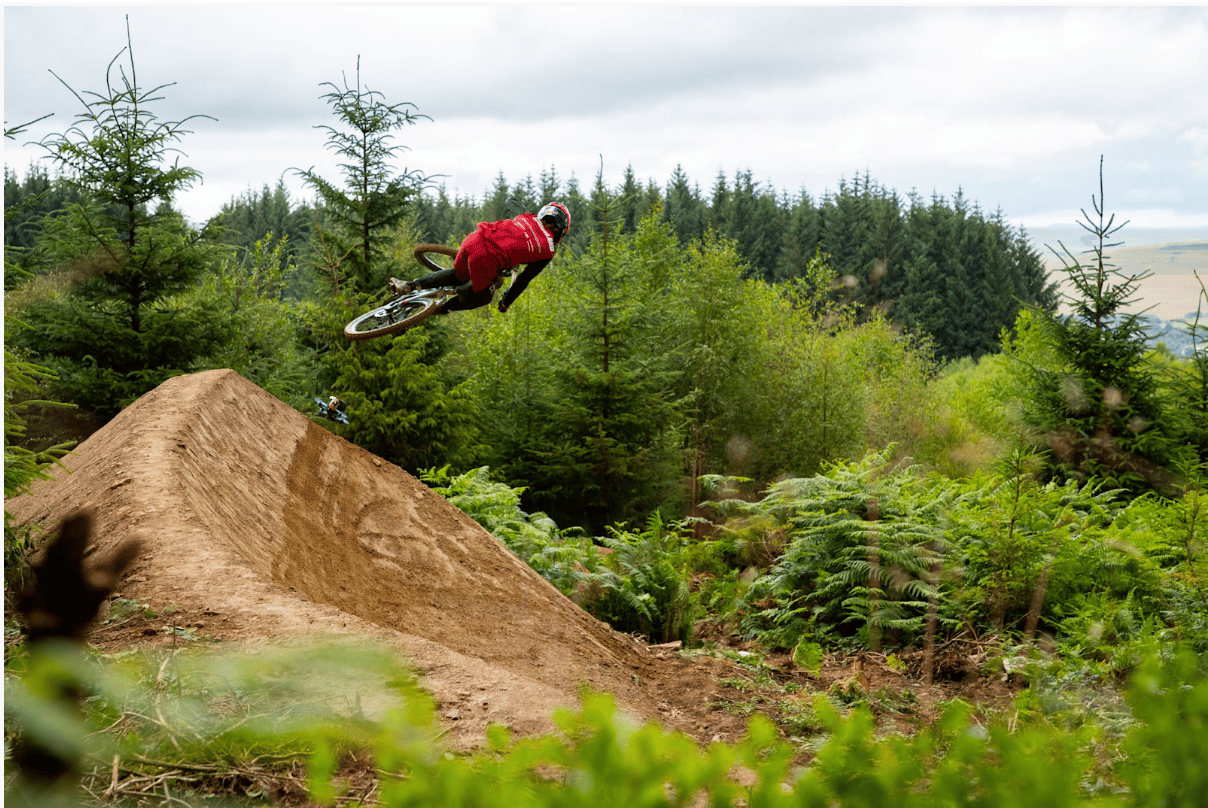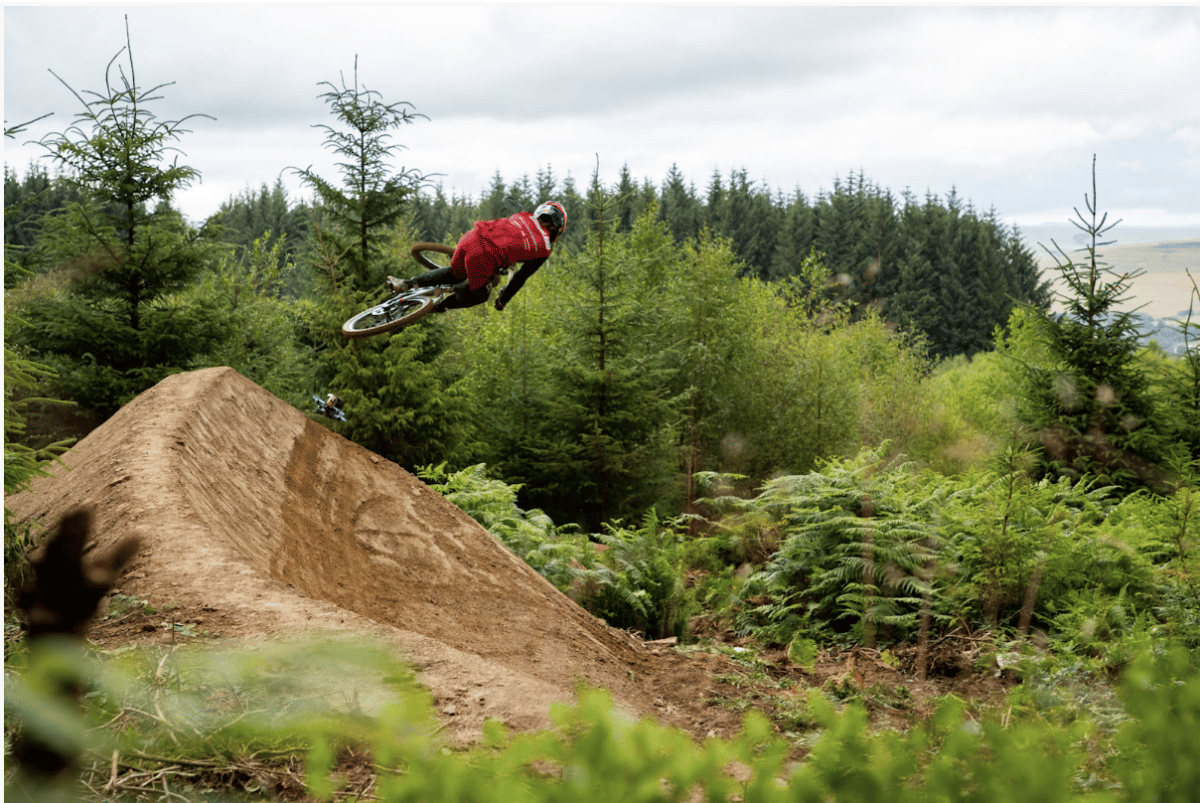 Wales is a place that is very popular amongst mountain bikers because it is home to a lot of trail centres and bike parks scattered all over the place. Bike Park Wales is Wales's most all rounded gravity-focused bike park but if you are in the area and want to check out some of the other parks as well then Revolution Bike Park, Black Mountains Cycle Centre and Antur Stiniog are all great options worth checking out.
The Bike Park Wales has everything that you could be looking to ride, from flowy and beginner single tracks all the way up to huge jump lines as well as downhill tech, to really test your skills and push them to the limits. The daily uplift services that they offer are extremely popular and thus tend to fill up very quickly so it is a wise idea to try and book even months in advance to ensure your spot. If you are one of the riders that weren't lucky enough to receive the uplift service then there are still climbing trails and push up tracks still so there will still be a way for you to get up no matter what, one will just be a little more tedious.
Season: All year
Järvsö Bike Park, Sweden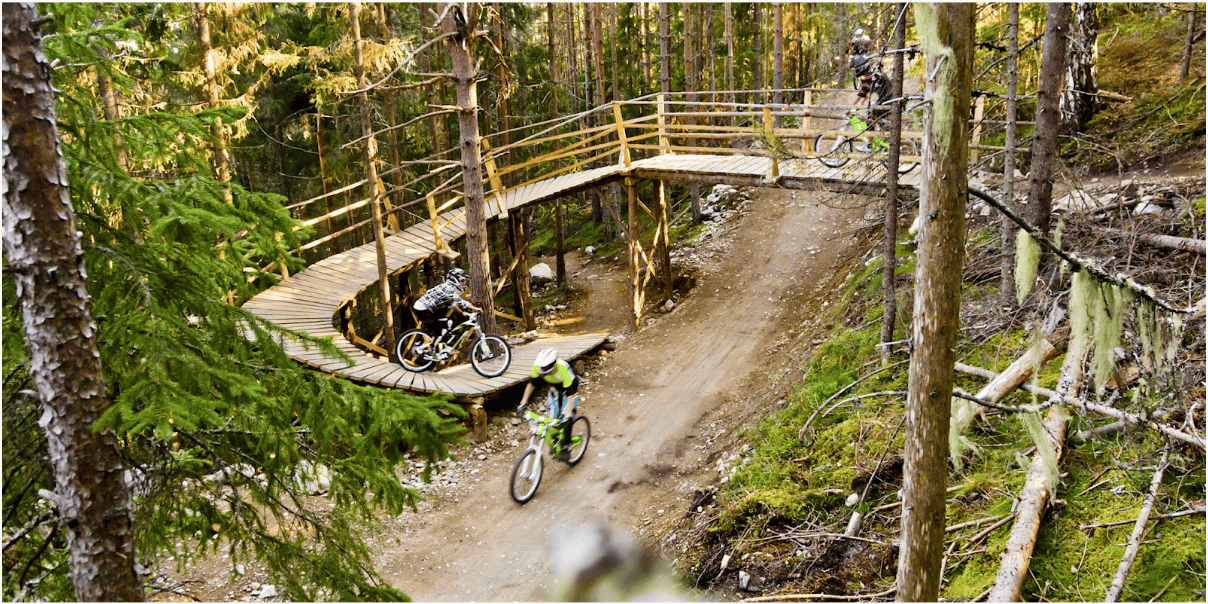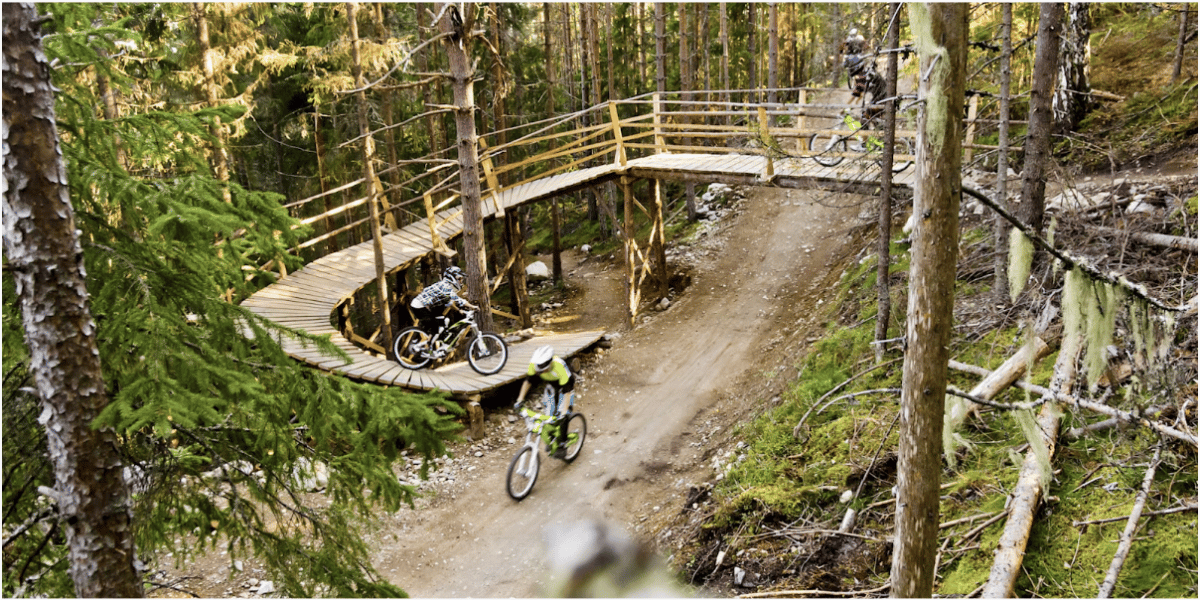 Järvsö Bergcykelpark is definitely one of the best if not the best bike parks in Scandinavia and is definitely a favourite in Northern Europe. This is firstly, because of its extremely close distance to Stockholm, Sweden's capital, and the other reason is just because the tracks are so well-built. Sweden isn't really known for their mountain environment and the mountain where Järvsö is situated only reached a height of 370m above sea level. However, even though the mountain may not be that impressive the bike park still manages to make the most of it and have built 17 amazing tracks, of which most have been designed by Tom Pro who is the founder of Gravity Logic, a Canadian trail-building company.
This bike park is most famous for their big and flowy jump trails such as the Barbo, Twist Twist and Lite för Liten. If you have watched many mountain biking videos then you may have seen cool edits of these trails such as Sound of Speed, which is a video of Martin Söderström and Emil Johansson absolutely ripping it on these trails.
Then if you aren't that interested in hitting huge jumps there are also a lot of technical trails for you to enjoy instead, such as the Kristin and Itzy Bitzy, which are black-graded and two of the hardest, most technical tracks on this mountain. Even the best riders in the world will have to focus on these two trails and beware of the rock drops, tight, steep corners as well as plenty of technical rock gardens. There are trails for everyone though, not just expert riders, and the park even has a Velosolutions Pump Track next to the bike park for everyone to have a little bit of fun in.
Season: August/November
Dyfi Bike Park, Wales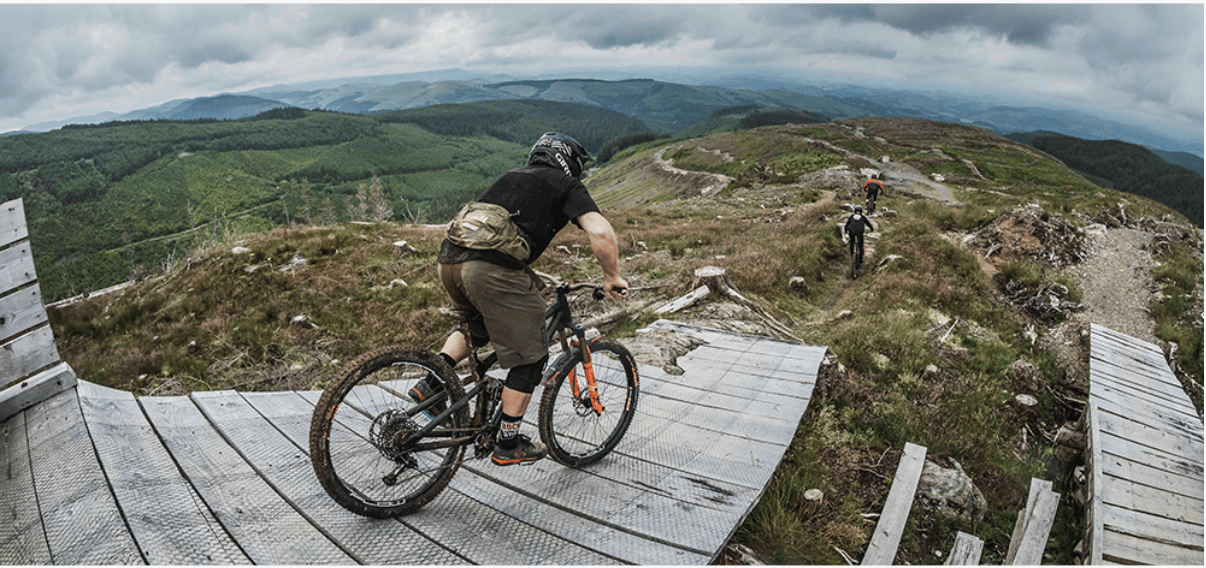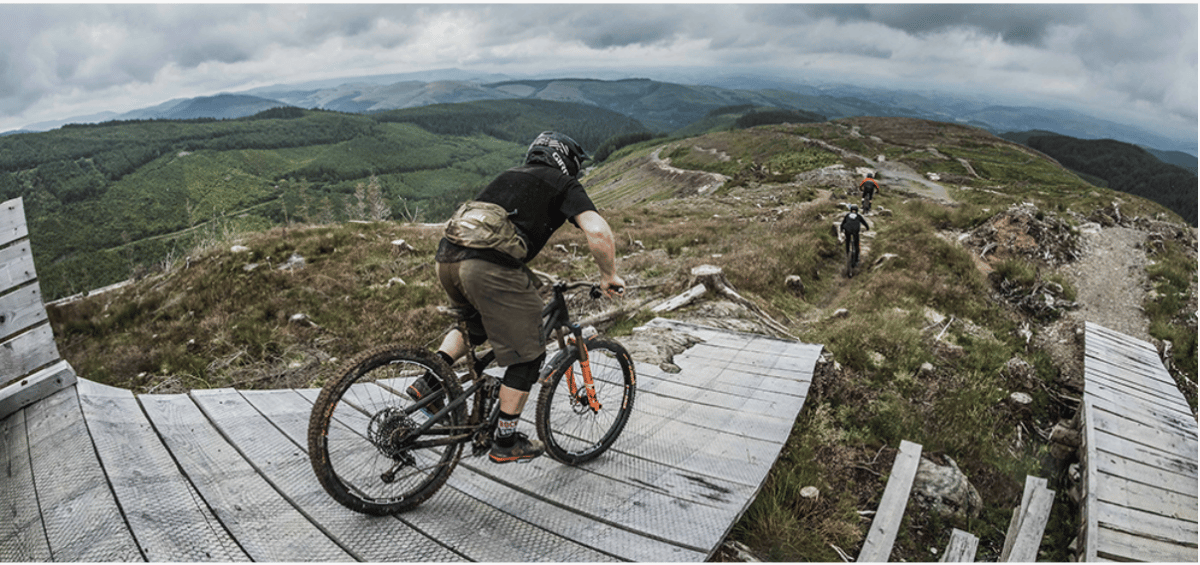 As we know, Wales is a place that has a lot of very popular Bike parks and Dyfi Bike Park is another one that manages to stand out from the rest. This bike park is situated near Machynlleth, Wales, and was actually created by maybe the most famous siblings in mountain biking, the Athertons. If you haven't heard of these then you have been living under a rock as all three of these siblings have actually won World Cups in downhill. So with all of this dedication and hard work put into these trails by the Athertons, their friends and colleagues you can be sure that the quality will be amazing. This bike park is actually home to maybe one of the world's most famous technical downhill tracks on the whole planet in the Red BUll Hardline course.
When the bike park opened back in 2019, it was already a smash hit with all riders around the world as it offered four expert level trails: 50 Hits, Original DH, Race Track and Slab Track. Since their opening though they have managed to add two more expert level trails to their collection: Fire in the Booth and the Oakley – Icon Way. For the more intermediate riders, there are still many great trails for you to ride on as well and a trailer shuttle which gets you to the top of the mountain in just minutes. There is also a pump track in this bike park as well as a large variety of other riding trails for you to explore close to Machynlleth but not associated directly with the Dyfi Bike Park.
Season: All year
Final Words
So there you have some of the best bike parks in the world, which one will you choose to travel to and push your mountain biking skills to their limits?
Related articles:
Top 8 skills to learn on your bike