Leatt has just released their most versatile helmet yet, and combines three different helmet types into one. You'll be able to wear this helmet either as an open face helmet, full face helmet or 'jet style' helmet, which gives you over-the-ear protection.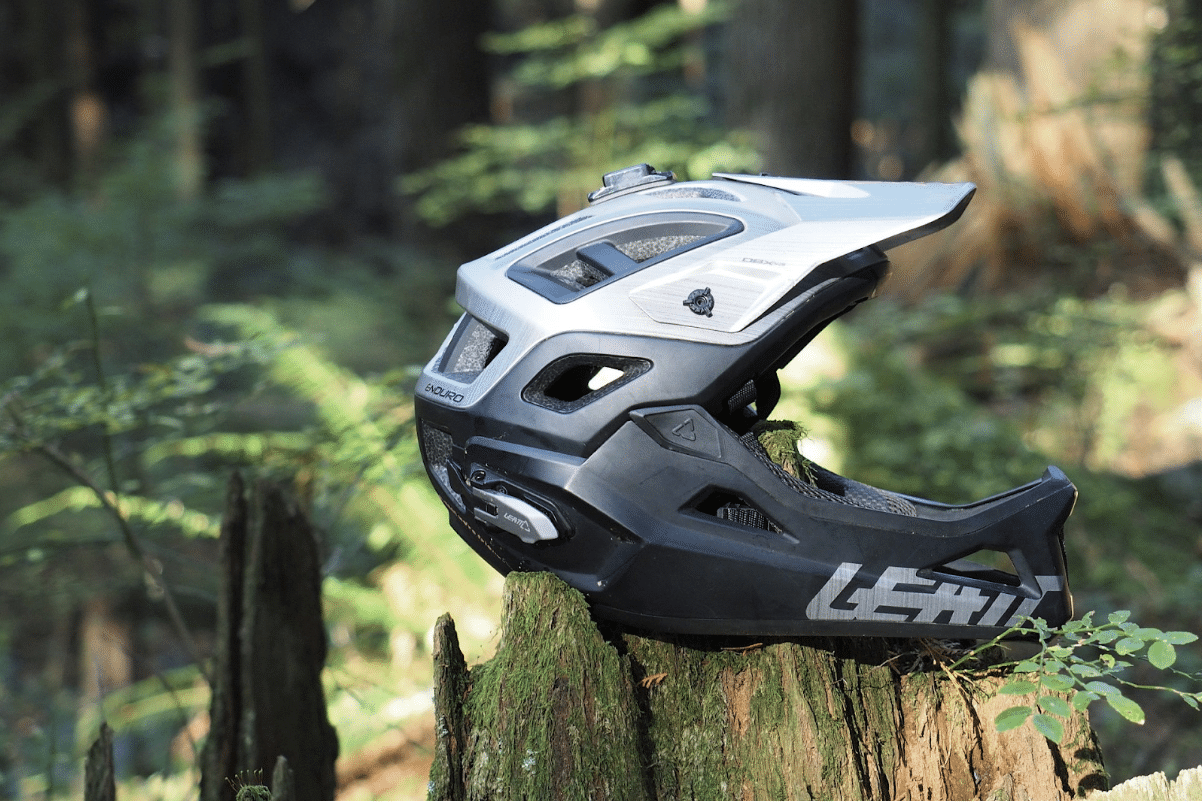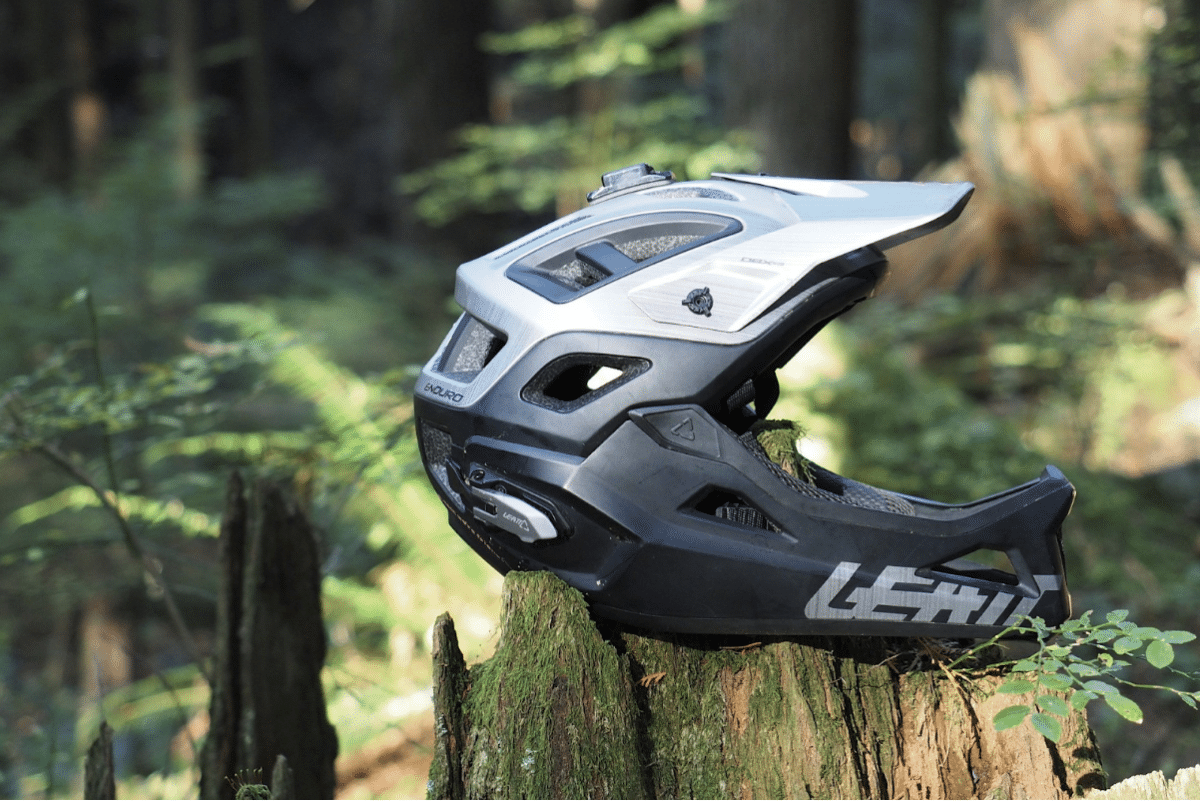 You'll be able to get your hands on this awesome helmet for £249.99, in either the 'pine', 'titanium', white or 'stealth' colourway.
The 3-in-1 Design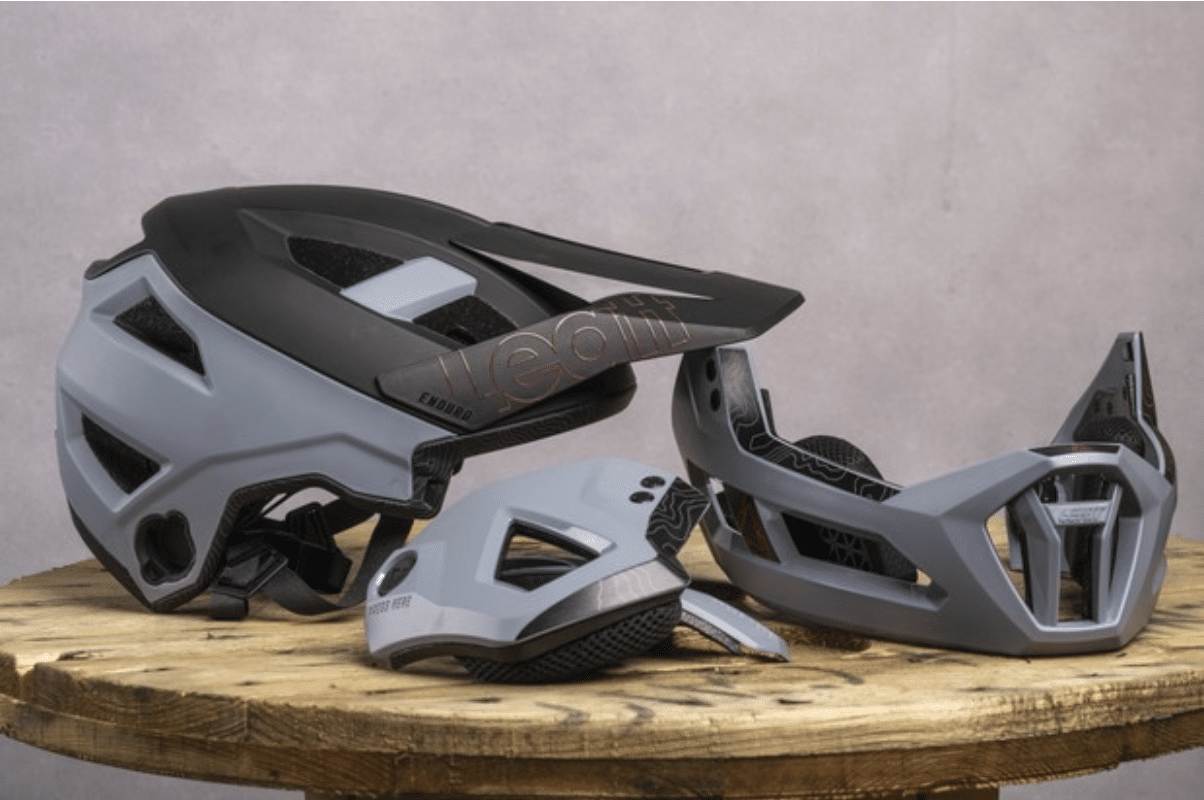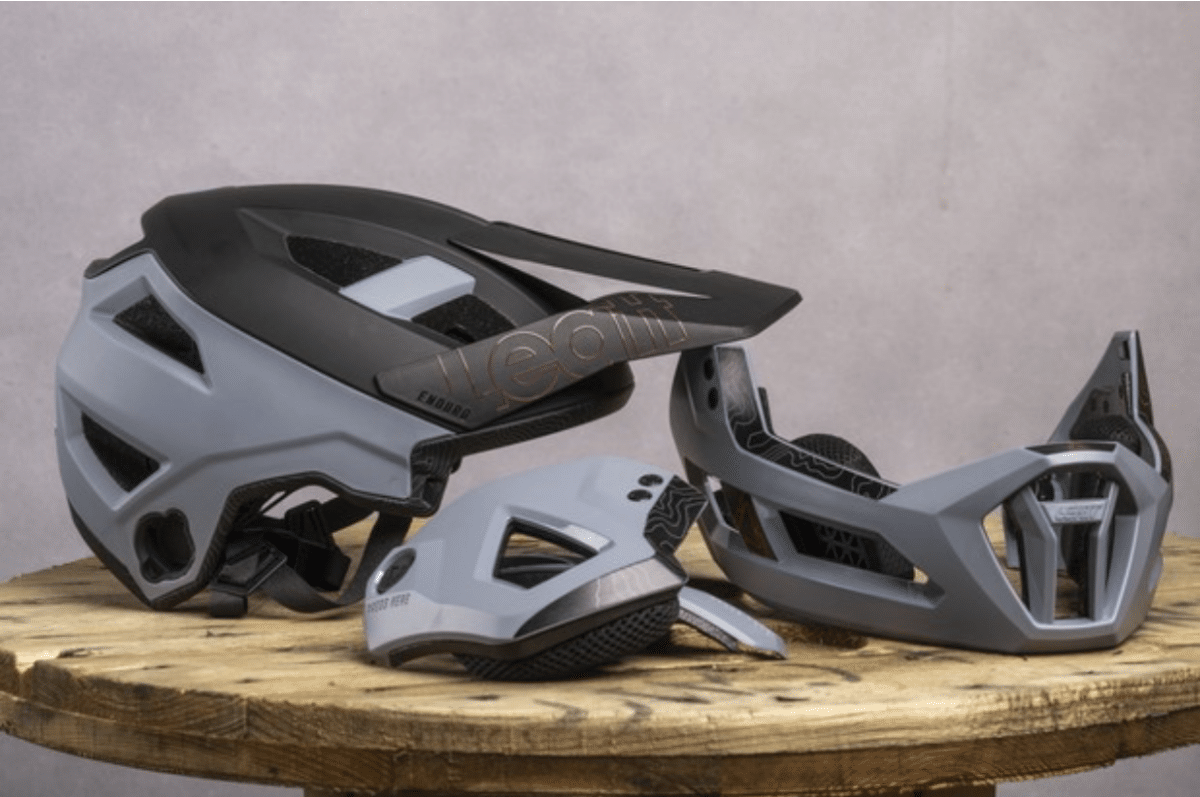 This new helmet by Leatt has been designed in such a way that it is able to offer you a variety of protection options. This design gives riders the ability to use it as a trail, enduro or downhill helmet, without the need to switch helmets between each discipline.
The helmet is still extremely high quality despite its versatility and the chin bar, which you use to turn the helmet into a full-face design, has been certified to the ASTM F1952-10 standard, which basically means that the American Society for Testing and Materials has rated this helmet for downhill usage. 
The overall weight of this helmet, including the chin bar, starts at 690g for the size small option. Leatt have been able to make these big helmets so light weight due to the polymer shell, which actually features a PowerBridge construction that sees reinforcement throughout the top part of the helmet to make it stronger and also add more shock absorption.
How the helmet conversion works is, you'll need to push a button on the side of the helmet in order to either remove or add the chin bar or the ear covers.
When it comes to breathability and washability the helmet is quite good as it has 20 functional vents as well as an anti-odour washable lining, which both help keep the helmet cool at slow speeds but also smelling fresh. The vents that are located on the back of the helmet are multi-purpose as they can also double up as a holder for your glasses when the sun is gone.
360°Turbine Tech and Fidlock Fastener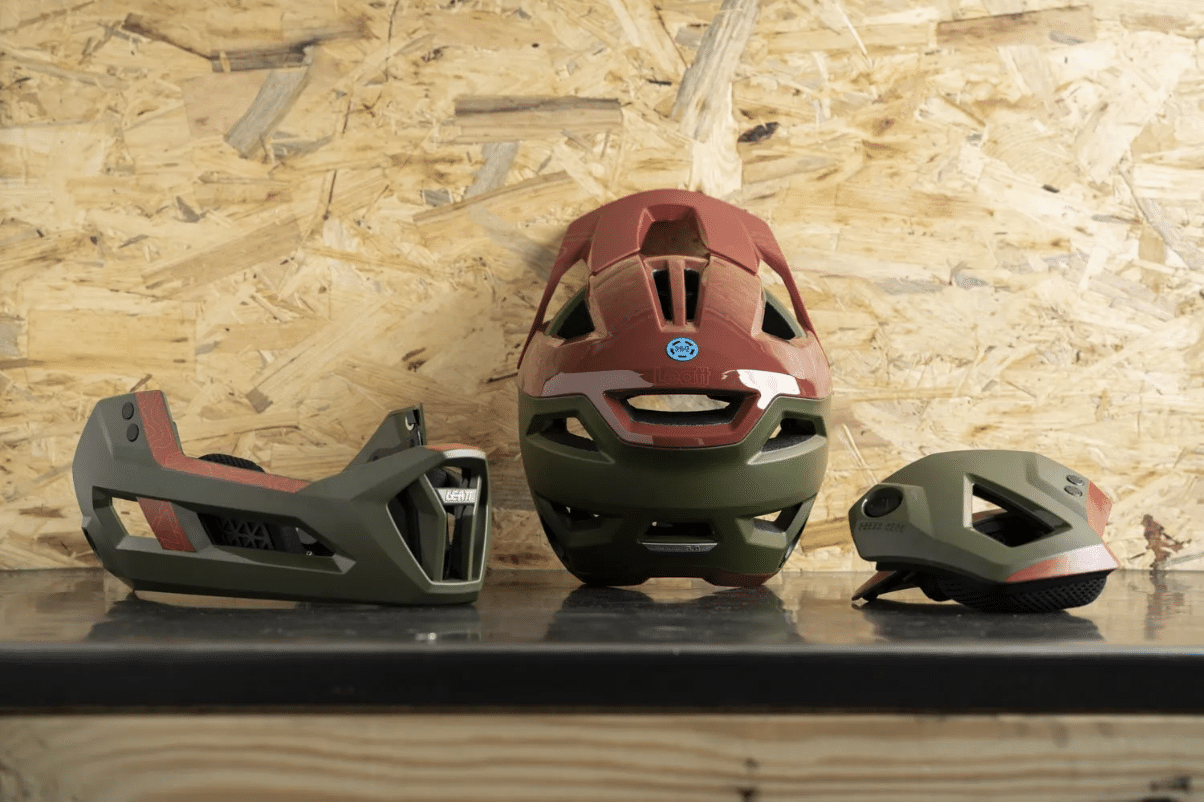 Thanks to Leatt's 360°Turbine technology that many riders know and love, the inner of the helmet will be able to rotate on impact, allowing for even more added protection in the event of a crash.
This technology that Leatt uses is very similar to Multi-directional Impact Protection, better known as MIPS, as here the liner of the helmet is allowed to move within the helmet to add more shock absorption upon impact.
The helmet also comes with an integrated Fidlock buckle, which you use to securely fasten your helmet. You'll have three different sizing options when purchasing this helmet, which include sizes: small, medium and large, which will cater for head sizes from 51mm to 63mm in head circumference.
Final Words
So, do you think this 3-in-1 helmet by Leatt will be as good as a helmet that has been specifically designed for one mountain biking discipline, or will it just be a helmet that is good at everything but isn't great at any?