Note the name YH-5000SE. Yamaha's most ambitious flagship among headphones. Yamaha has created the ultra-expensive YH-5000SE to truly demonstrate its sound philosophy, which they call True Sound.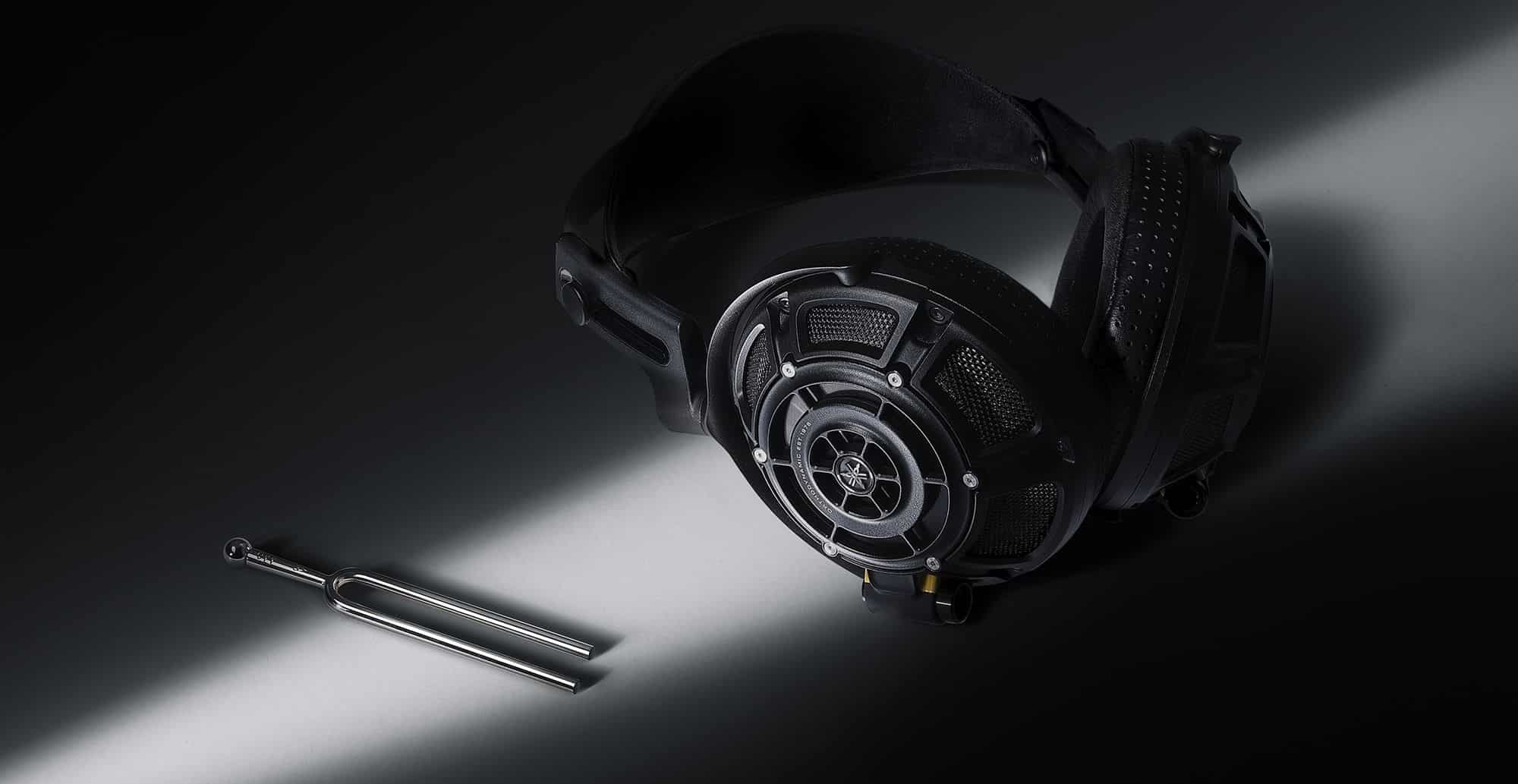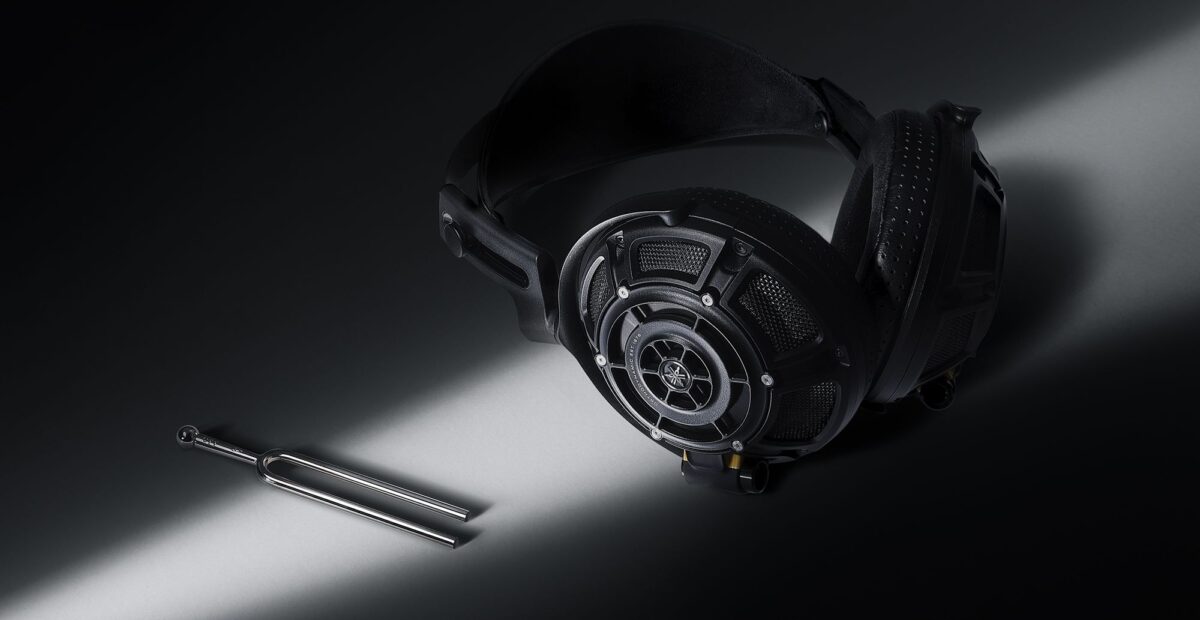 It's about reproducing music as naturally as possible, but not necessarily as neutrally as possible. Instead, the hi-fi department and music department have worked towards a common sound ideal, where the goal is for instruments to emerge with deep sounds in a massive soundscape, so that the listener becomes completely absorbed in the music.
Yamaha is very proud that they produce both instruments, hi-fi products, and studio equipment, and claims that the departments actually cooperate and utilize each other's knowledge, to create the best products they can.
Inspiration from the Past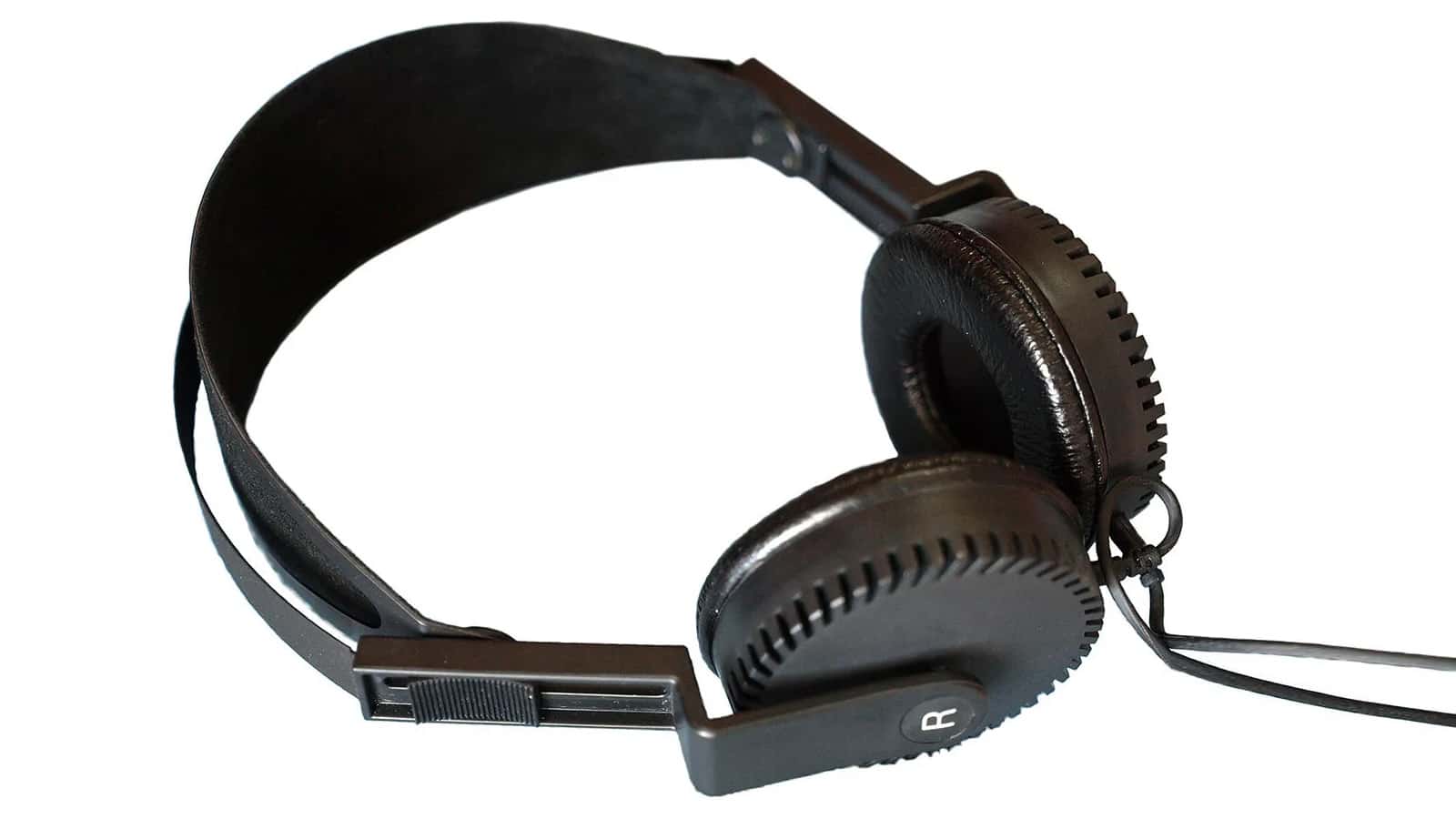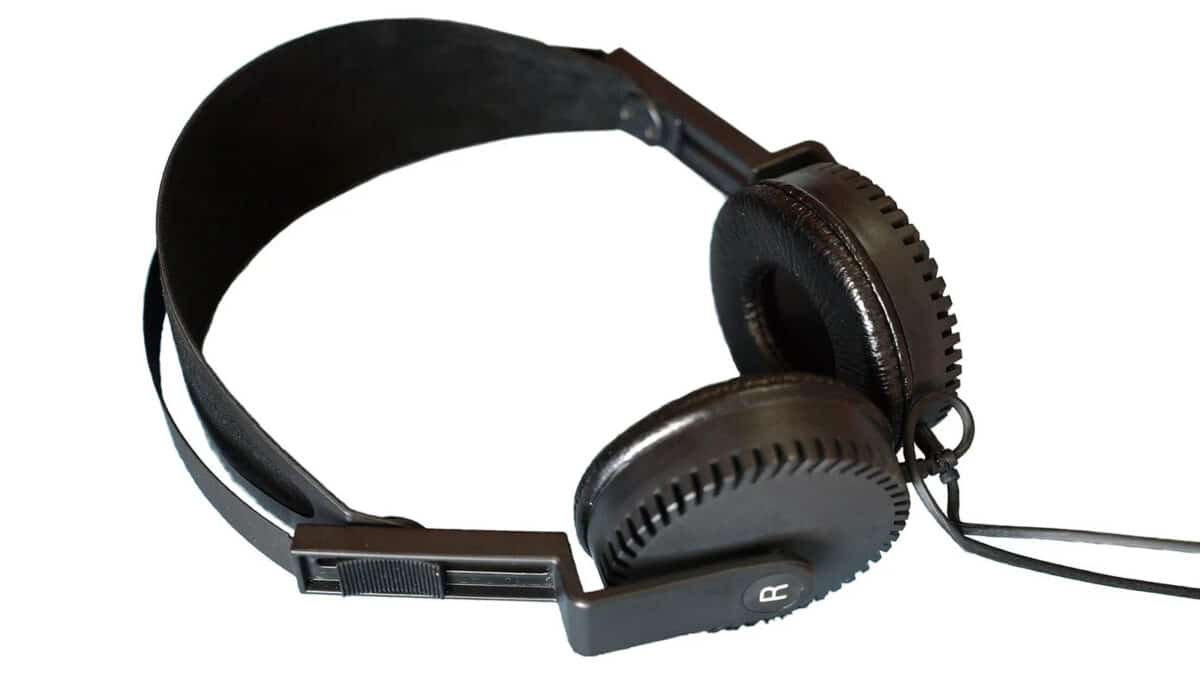 Yamaha has taken the starting point and further developed the technology in the planar magnetic (Orthodynamic) model HP-1 from 1976. The YH-5000SE is handcrafted at Yamaha's factory in Japan, where they also manufacture their most expensive grand pianos and other audio equipment, and "combines exceptional build quality with unparalleled comfort". Yamaha promises that they are so comfortable that you forget you're wearing them.
Orthodynamic driver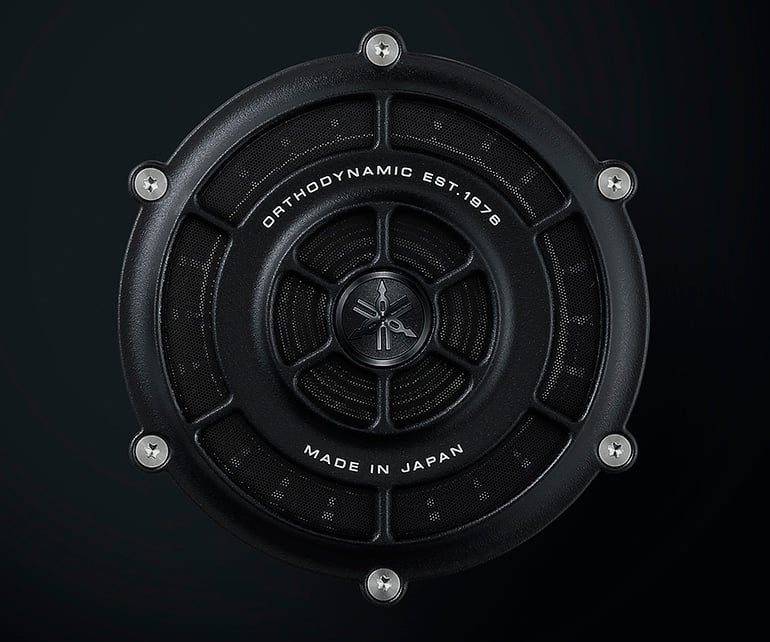 Yamaha's Orthodynamic driver use a thin and ultra-light diaphragm to achieve "exceptional dynamic contrast between weak and strong sections". The headphones are expected to deliver an accurate reproduction of the most subtle sound changes, and we are promised a rich deep bass with great transparency.
The diaphragm is significantly lighter than in a conventional dynamic driver, which gives the music fine nuances and atmosphere. Micro-perforated air vents with high permeability on both sides are supposed to ensure that membrane movements are correct and that the dynamics of the music are accurately reproduced.
Fit and Comfort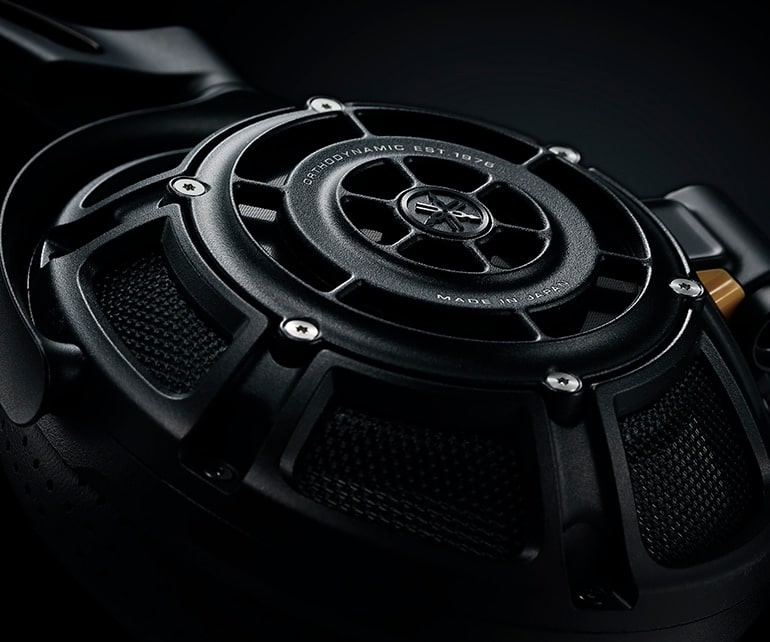 The ear cups fully surround the ears and have ample internal volume to work optimally with the ultra-thin membrane. The open back prevents compression due to the over- and underpressure you get from a closed structure.
For optimal fit and comfort, a lightweight and yet robust headphone has been sought. Therefore, its construction is mainly in magnesium of the same standard used in the aerospace industry, and the entire construction weighs only 320 grams without the cable. As a comparison, the Focal Utopia weighs 490 grams and the Hi-FiMAN HE-1000se weighs 440 grams. In fact, they are lighter than the Sennheiser HD 800S, which are among the lightest in its class. Only the Audio-Technica ATH-ADX5000 weighs less, of all I can think of.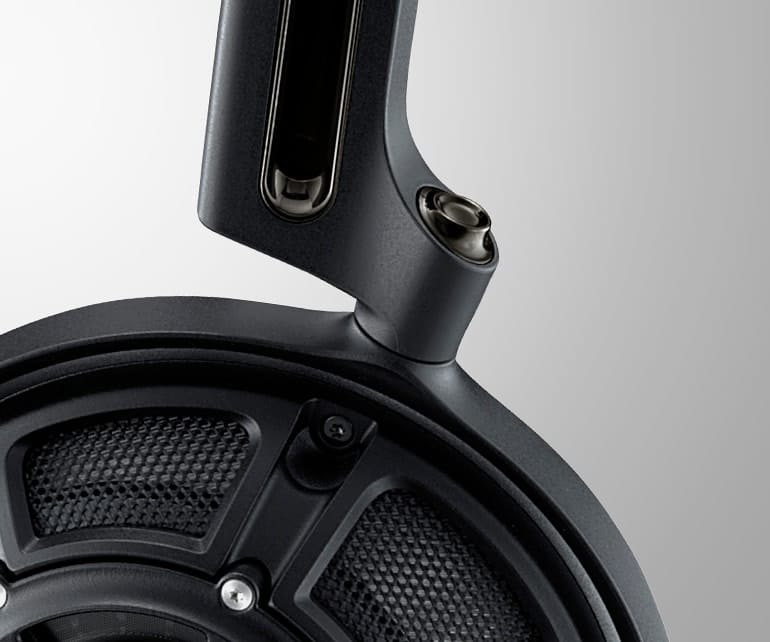 Accessories
The Yamaha YH-5000SE comes with two sets of earpads, both leather and suede. The glossy synthetic leather is perforated with a fine mesh to protect the element from dust. The suede earpads are made of Toray Ultrasuede, which is supposed to be extra comfortable.
Two different cables are included, both unbalanced 3.5–6.3 mm and balanced 4.4 mm Pentaconn, both with silver-plated OFC copper. Those who want a 4-pin XLR cable instead can purchase it as an option. The icing on the cake, for extra owner's delight, also comes with a dedicated aluminum stand. Yamaha YH-5000SE: availability and price
The Yamaha YH-5000SE is expected to start shipping soon and will cost … Hold on … $4,999.95
Selected features:
Yamaha True Sound allows full immersion in a world of sound and music
Yamaha Orthodynamic driver provides sonic accuracy and enables ultra-responsive performance
Ultra-lightweight, thin-film diaphragm faithfully recreates all musical dynamics
Large housing features, Japanese-made, rolled plain Dutch weave stainless steel filter and a reflective internal arch-shaped protrusion
Lightweight magnesium body lends to one of the lightest, hi-end headphones in the world (320g)
Two-layer headband and smooth, stepless slider provide maximum comfort
Two types of earpads included (leather and suade)
Two types of silver-coated OFC cables included: 3.5mm (3-pole plug cable) and a 4.4 mm (5-pole plug balanced cable)
Includes dedicated aluminium headphone stand
Produced at the Yamaha Kakegawa factory in Japan, which forges flagship models of grand pianos and audio components