Apple has just announced, on the 18th of January, their new 2nd generation of the HomePod, which is a smart speaker that is able to give you next level audio in a beautiful and iconic design. Part of the reason that this smart speaker has such a groundbreaking listening experience as well as support for immersive Spatial Audios is because of the advanced computational audio that you get from Apple's innovations as well as Siri's intelligence. From the old generation of the HomePod, this new one offers even more ways for you to manage your everyday tasks and control your smart home. With the help from Siri you'll now be able to use the HomePod to create smart home automations, such as notifying you when an alarm is triggered in your home. 
Let's take a closer look at what has actually changed from the previous generation to this new HomePod
Design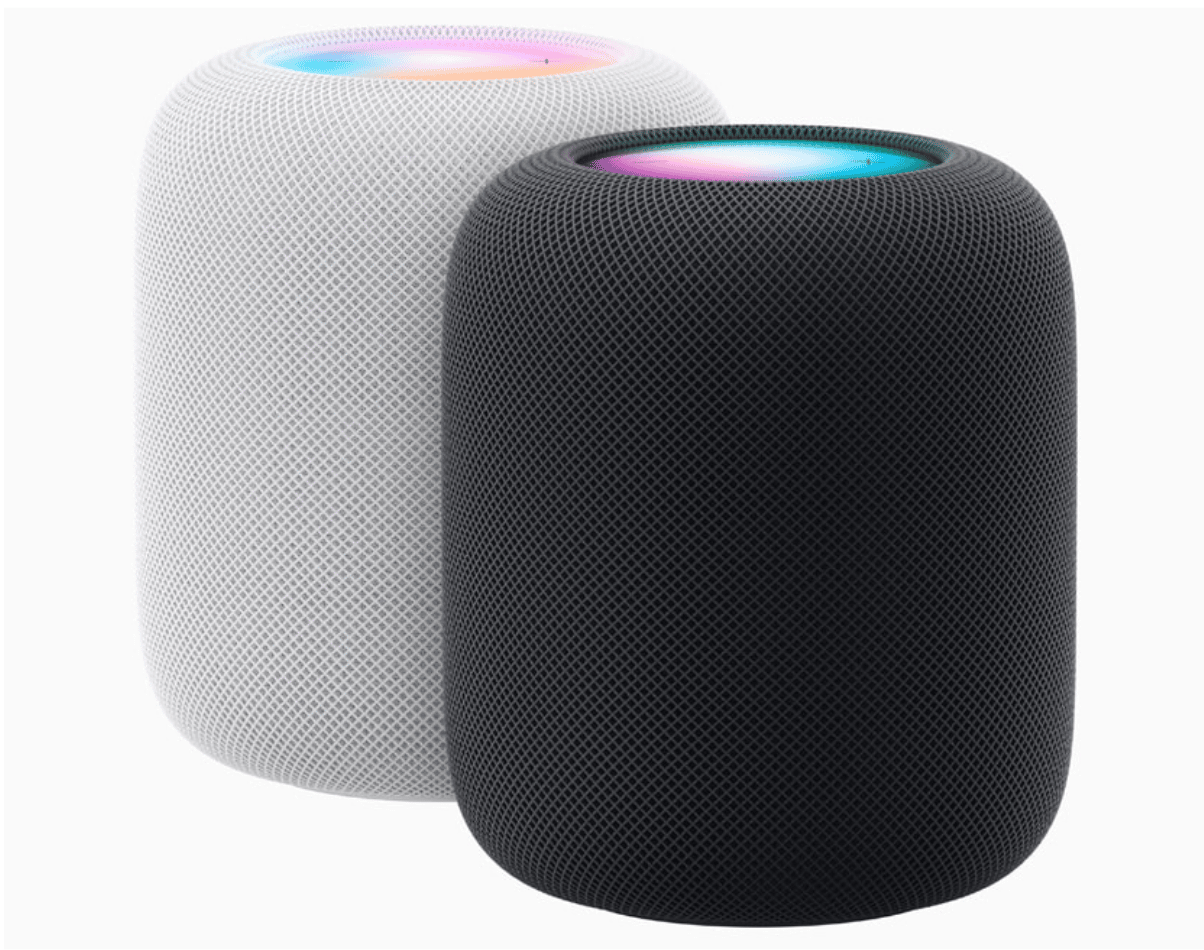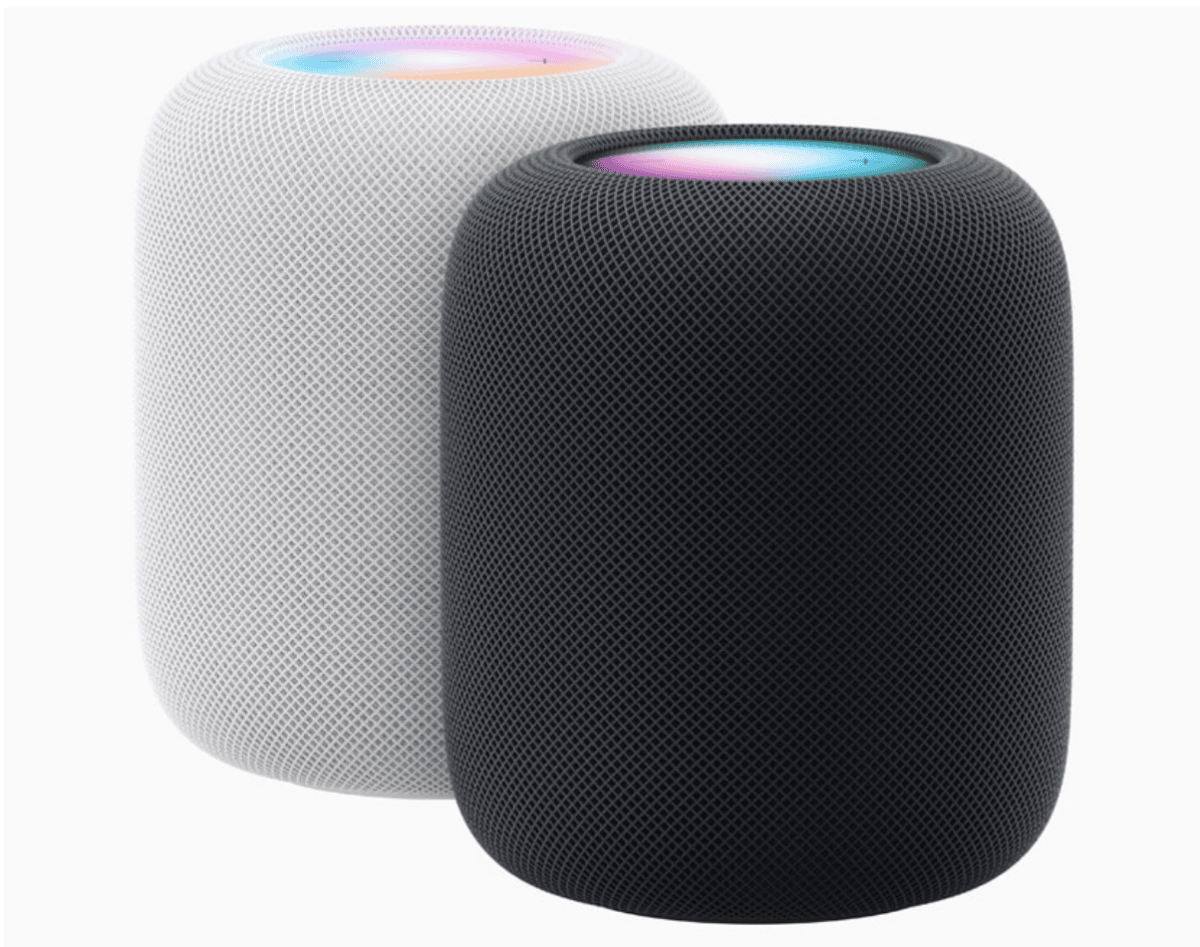 The design of the Apple HomePod is extremely minimalistic as it is made of a seamless, transparent mesh fabric and has a backlit touch surface, which lights up from one edge of the speaker to the other. Thanks to this minimalistic design the speaker is able to easily be placed into any sort of environment without attracting too much unwanted attention to it. The two colours that you will be able to opt for in these smart speakers are white as well as a new colour, made completely out of recycled mesh fabric, called midnight. Both of these colours also come with a woven power cable that is colour-matched to the speaker in order to keep that clean design that they are going for.
Acoustic Powerhouse
The incredible audio quality of this HomePod smart speaker delivers a rich, deep bass with amazing high frequencies to ensure that whatever you are listening to will be played at the best quality possible. To achieve this level of performance and quality there are a few things that have to work together in this smart speaker and those things that make this possible is the HomePods custom-engineered high-excursion woofer, powerful motor, built-in bass-EQ mic as well as a beamforming array of five tweeters around the base of the speaker. However, the audio upgrades don't just stop there, what's more is that this smart speaker actually has a S7 chip inside of it, that combines with software as well as system-sensing technology, in order to give you an even more advanced computational audio. The benefits you get from having a more advanced computational audio is that it maximises the potential the acoustic system has and in turn gives you an overall better listening experience. 
To even further enhance the audio that this speaker produces the HomePod has what is called room sensing technology. Essentially what this feature does is it recognises sound reflections from surfaces that may be nearby, this helps the speaker determine whether or not it has been placed against a wall or if it is freestanding, and then adapt the sound accordingly to its situation. Using this data it is then able to have precise directional control of the beamforming arrays and ambient audio in order to immerse all those listening in the crystal-clear audio.
With Apple music and the HomePod smart speaker you'll be able to enjoy over 100 million songs with Spatial Audio to enhance the audio as well. You'll also have the option to create an immersive theatre experience in the comfort of your own home with Apple TV 4K. With help from Siri you'll also be able to search for songs by artist, song, lyric, genre, mood or activity without having to type it up or find it on your phone, all you'll have to do is ask.
Multiple HomePod Speakers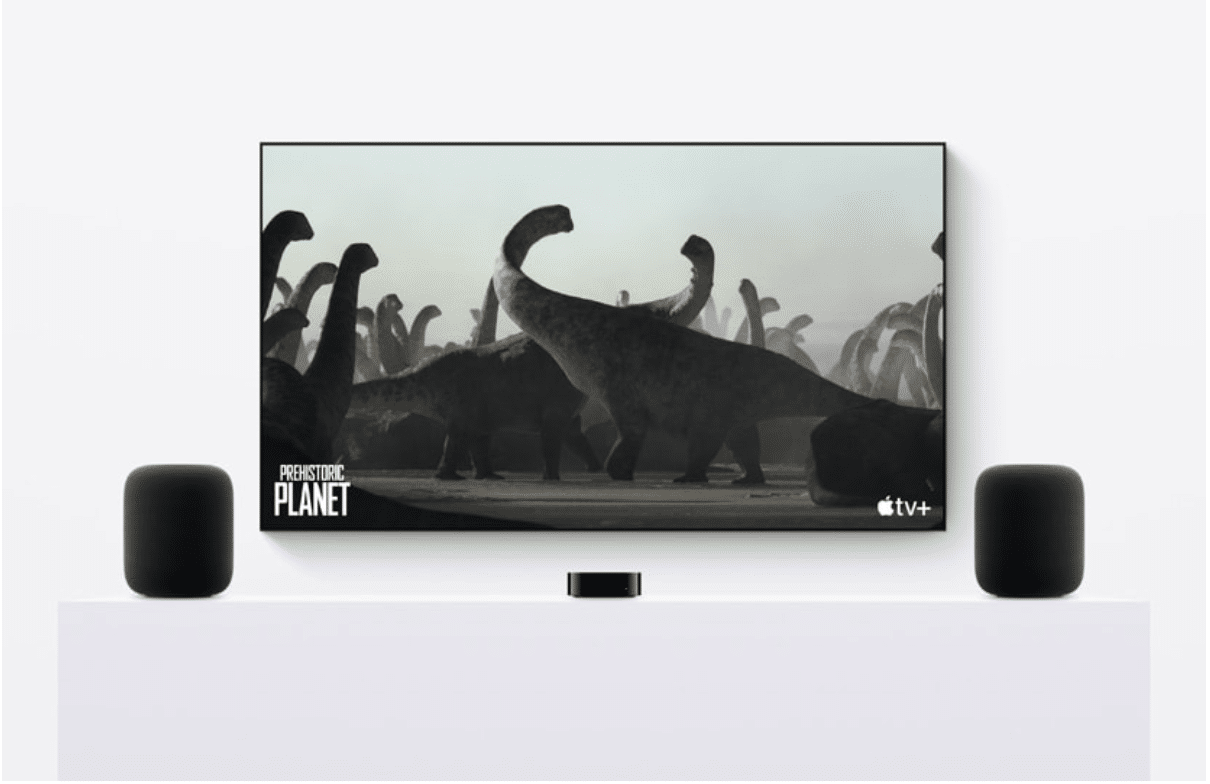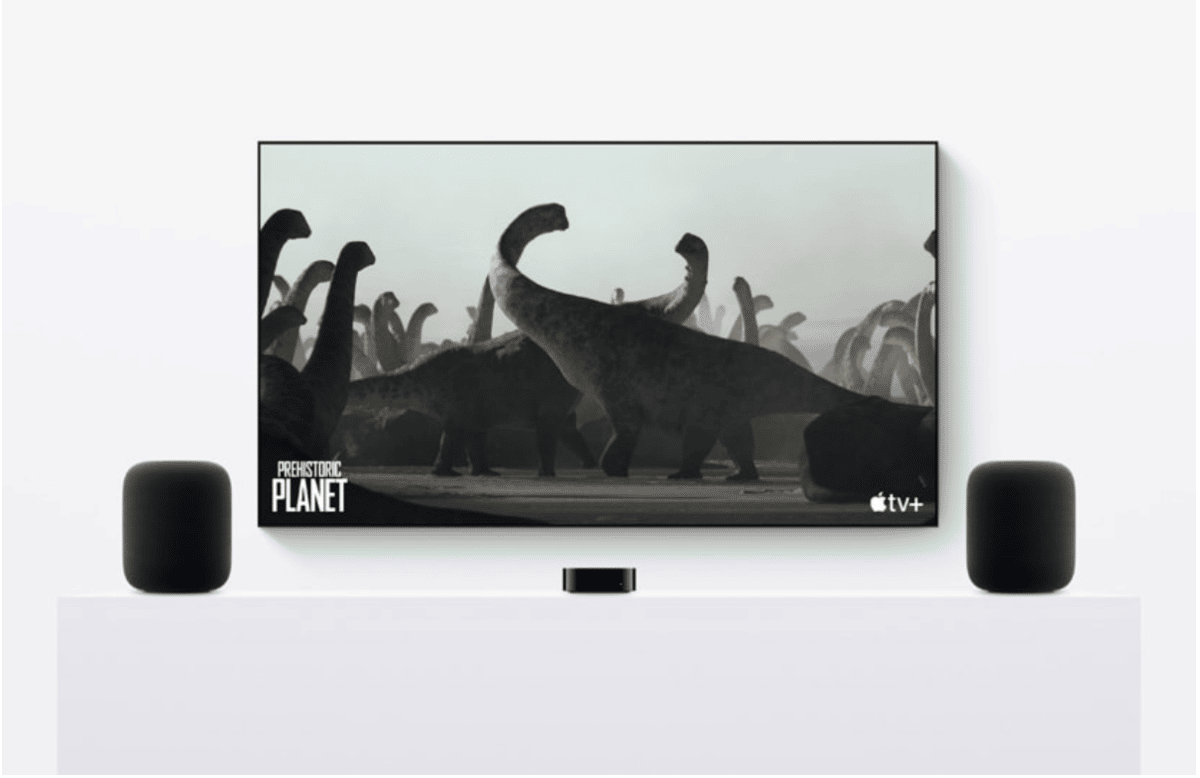 There is actually a power to having more than just one HomePod or HomePod mini speaker because by having two or more you'll actually unlock even more features you'll be able to use. One of these features include the ability to use multiroom audio with AirPlay, all you'll need to do is touch and hold the top of the HomePod speaker or even just say "Hey Siri". Once you've done this then you can decide whether or not you want your HomePod speakers to play the same audio, different audio or even use them as intercoms from one another to give messages to other rooms, or wherever your other speaker is.
Then if you have placed both of your HomePod speakers in the same space then you can create a stereo pair with them. Not only does this separate the left and right channels from one another but they actually further play each of the channels in perfect synchronisation, which creates a much wider and more immersive soundstage than if you had bought a traditional stereo speaker.
Integration with the Apple Ecosystem
The HomePod speakers are able to offer Apple users Ultra Wideband technology, which means that if you were playing anything on your iPhone, whether it be a song or even a call, you'll be able to hand it off immediately to a HomePod speaker. Another really cool feature that these speakers are able to do is they will actually automatically give recommendations for songs or even podcasts as soon as anyone, that is a part of your home, brings their iPhone close to the HomePod. You'll also be able to control everything very easily from your iPhone anyways so it is good to have an iPhone nearby. Since the HomePod has the ability to recognise up to six different voices so when you ask for a more personal request like to ask for a reminder or set a calendar event it will be able to identify who is asking the question and make arrangements or answer accordingly. 
For those who are looking to buy a couple of HomePod speakers to use in their home theatre, you'll be happy to know that these speakers pair very easily with Apple TV 4K and will definitely give you that powerful theatre experience that you are looking for. In addition there is also eARC support on your Apple TV 4K which lets you set your HomePod as the main audio system for all the devices that are connected to your Apple TV 4K. Then for those people that hate looking for the TV remote all the time, with the help of Siri, you'll be able to control what's playing on your TV completely hands-free.
Then there is also a safety feature on this speaker which many people will be happy about and that is that the speaker comes equipped with Find My. So now, by using Siri, you'll be able to locate the location of your devices, by playing a sound on the device that you've lost, as well as ask where your friends or loved ones are located, if they have shared their location on the app that is.
HomePod in your Smart Home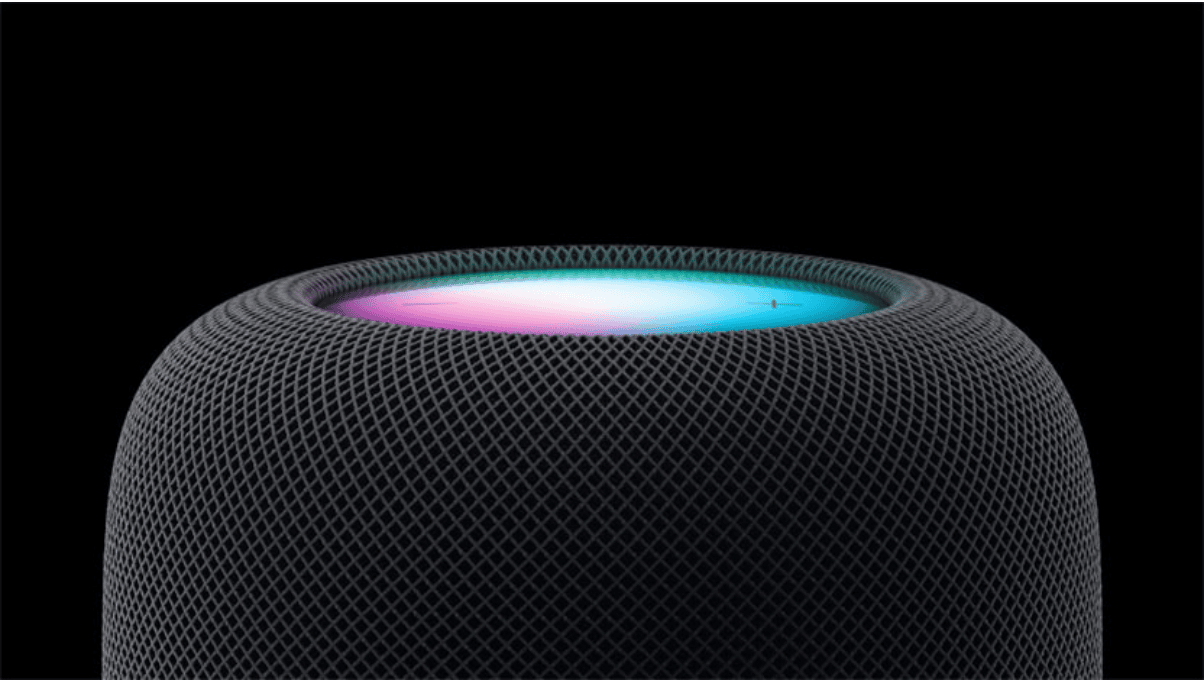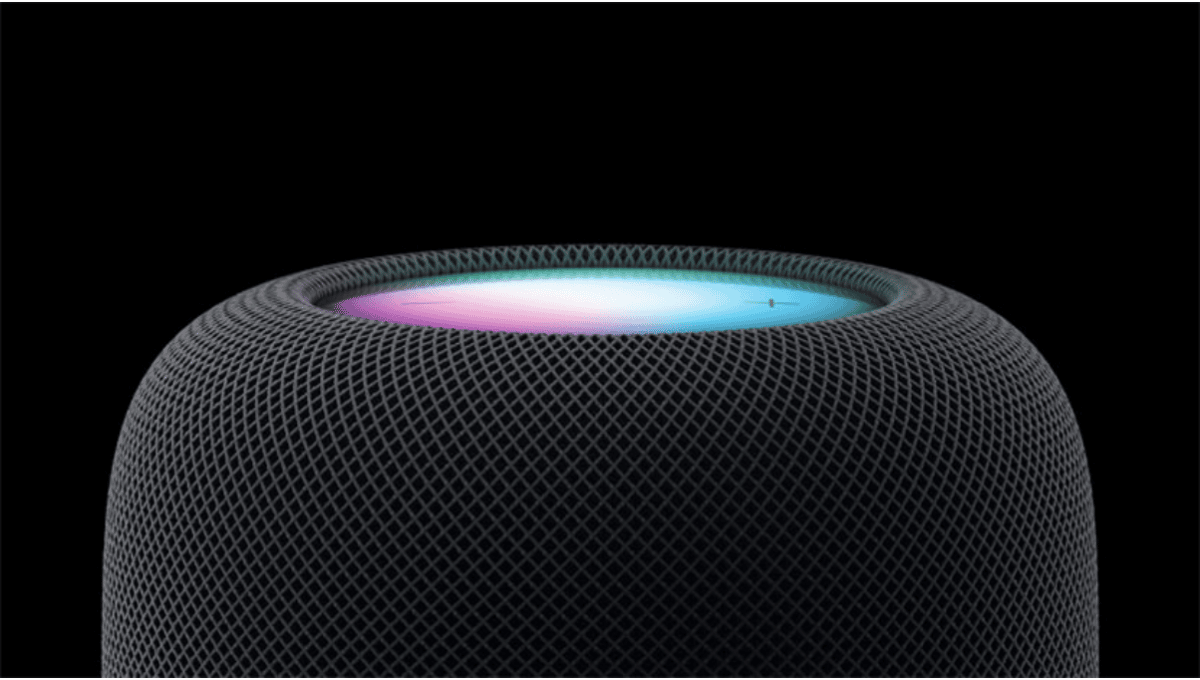 Another safety aspect of the HomePod is its ability to listen for smoke and carbon monoxide alarms thanks to the speakers' Sound Recognition, once it has done this it sends a notification to your iPhone immediately. This smart speaker also has a temperature and humidity sensor that measures the environment in which the speaker is in. Users are then able to use this to their advantage and create automations, such as turning the fan on as soon as it gets to a certain temperature in a certain room.
The use of Siri becomes extremely useful once users learn how to use it to their advantage. With Siri you are able to control just one specific device if you want to but you can also create a scene, for when a certain word or phrase is said, that will do multiple things at once so you don't have to go and do each thing one by one. When a request is requested from Siri to control something that you won't be able to see change, such as a heater, you will hear a confirmation tone to indicate to you that it is now active. Ambient sounds are also a feature of the new HomePod speakers that have seen an upgrade and actually provide more of an integration into the experience, like ocean, forest and rain ambience. So now users will be able to add these new ambient sounds to scenes, automations and alarms at your will.
The new HomePod speakers also come with a whole new redesigned Home app, where you can navigate, view and organise accessories. Features that have been added to the app include new categories for climate, lights, security as well as a new multi camera view.
The Environment and HomePod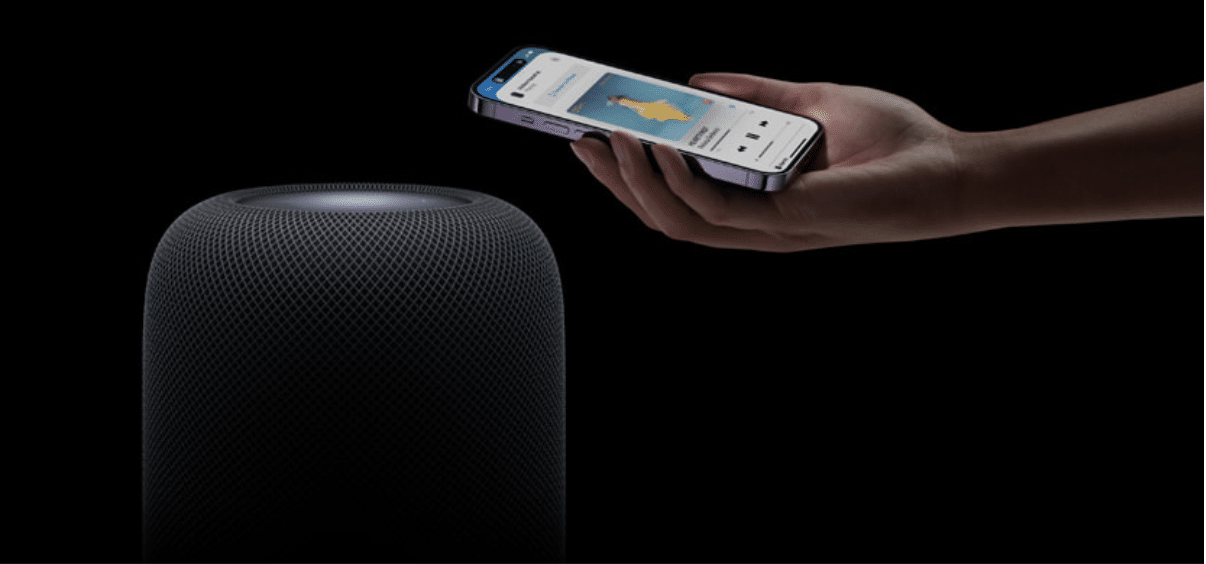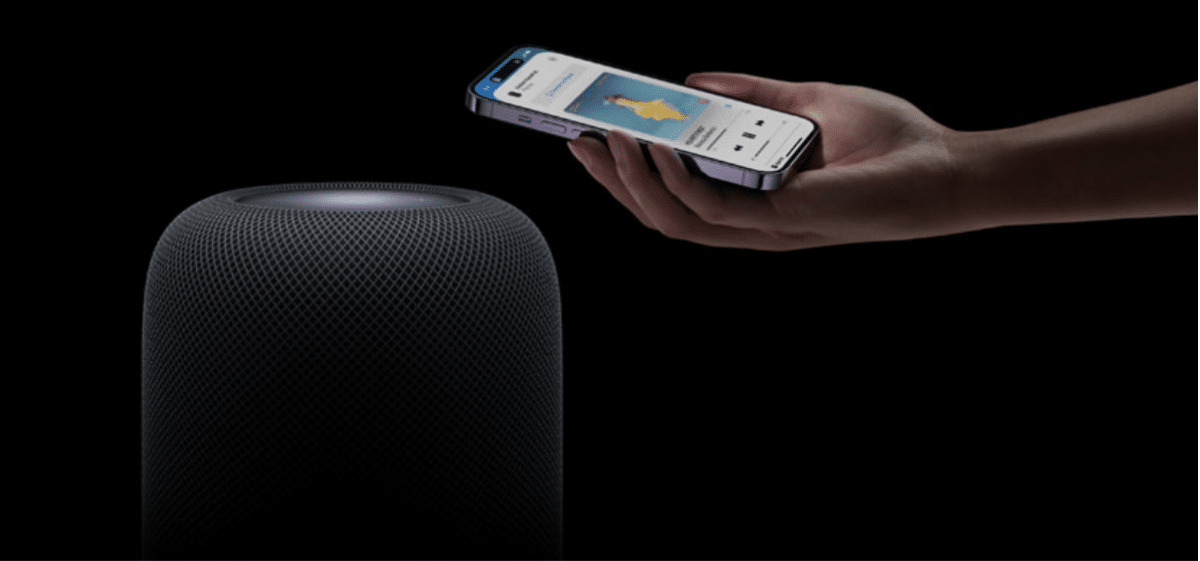 Apple has worked hard with this smart speaker in order to ensure that it was designed to minimise the impact it had on the environment. This new HomePod is made out of 100 percent recycled gold in the plating of some of the printed circuit boards. Then the speaker magnet in this speaker is made from 100 percent recycled rare Earth elements. Apple has had quite a high standard for energy efficiency but this new HomePod exceeds these standards and is still mercury, BFR, PVC as well as beryllium free. The whole redesigned packaging that they offered has also contributed to the environment friendliness of this speaker as the outer plastic wrap has been removed and 96 percent of the packaging is fibre-based. All of these changes slowly bring Apple, as a company, closer and closer to their goal of being completely plastic free in all packaging by 2025.
As a whole, Apple has become completely carbon neutral when it comes to their global corporate operations. Then apple still makes even larger goals of becoming completely carbon neutral across their whole manufacturing supply chain as well as their product life cycles, by 2030. If Apple achieves this goal then it'll mean that every component from the manufacturing and assembly of it to the customer's use will leave no climate impact at all.
Availability
The new Apple HomePod will be available as early as the 3rd of February but don't let that stop you, you can order yours today in the Apple Store app already.