Regardless of whether you have a MacBook, Mac mini or iMac you can send and receive faxes. You can easily fax from any Mac running on different versions of OS X. The only thing needed is access to the internet.
After your Mac has internet access, you can use any online fax service to send and receive faxes. We recommend CocoFax, an online fax service enables you to send and receive faxes on your Mac.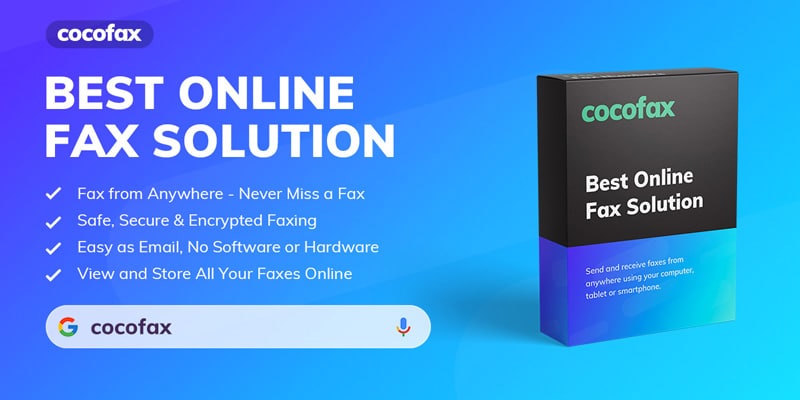 CocoFax allows you to accomplish much from its official website. Online fax services transform your Mac into a premium fax machine. In this article, we show you how you can send and receive faxes from your Mac online.
Online fax service operation
Online fax services function in a manner that significantly differs from traditional fax machines. You no longer require traditional fax machines and phone lines even if the recipient uses a conventional fax machine.
Online fax machines turn your electronic fax into a format compatible with traditional fax machines and vice versa. Fortunately, no learning curve is involved. Just sign up for online fax service like CocoFax and leave the rest it.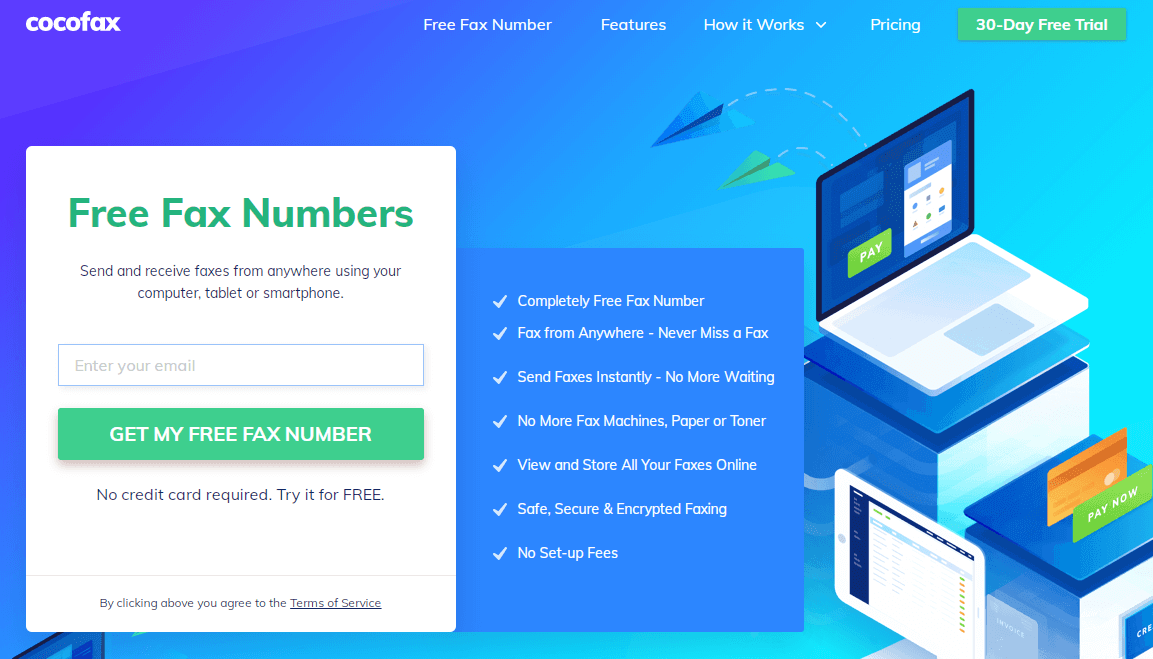 Besides, online fax services require a fax number to send and receive faxes. If you still wondering how it works, check out this link 'how to fax from my computer' using CocoFax.
How to send a fax from Mac using CocoFax
As noted, CocoFax is one of the best online fax services. CocoFax is a secure online fax service that enables users to securely send faxes online. Also, it supports other platforms such as iOS and Android devices.
To start faxing from your Mac, you need to sign up for the online fax service. Below are the steps involved if you want to send a fax using CocoFax.
Step 1: Visit the official CocoFax website and sign up for the service. During the signup process, CocoFax will allow you to choose a custom fax number free of charge. Also, it will allow you to enjoy a 30-day free trial period.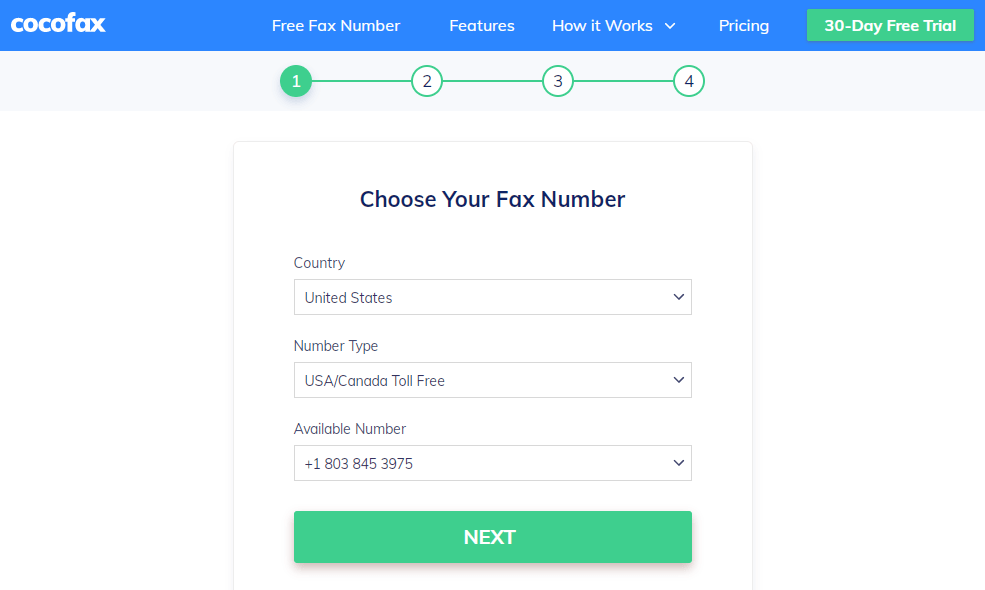 After you successfully sign up for the service, CocoFax will take you to your dashboard.
Step 2: In your dashboard, click the 'New Fax' button. A pop-up window will appear that will allow you to start drafting a new fax.
Step 3: In the new fax window, fill in the 'To' field with the fax number of the recipient. Next, if you want a note at the top of the fax, fill in the 'Subject' field. Also, for a cover page, fill in the body section of the fax.
Besides, you can attach files to your fax. CocoFax supports jpg, png, pdf, doc and xls files. What's more, CocoFax allows you to attach multiple files. It merges all the files into one file during transmission.
Step 4: Verify if your fax captures all the details. Also, proofread your fax and once satisfied, click the 'Send' button.
CocoFax will instantly dial the recipient and transmit the fax securely online. In a few minutes, you will receive a confirmation message from CocoFax if the transmission was successful.
How to receive a fax on your Mac
After signing up for CocoFax, you can start receiving faxes on your Mac. The service is available 24/7 and you receive faxes even your Mac is turned off. Once you are back online, you will receive CocoFax notifications of incoming faxes.
To access the received faxes, you need to log in to your CocoFax dashboard. Here, you will have access to both incoming and outgoing faxes. Open the inbox folder to access the latest fax communication.
What's more, CocoFax even forwards new fax into your email address in pdf format. So, you can decide if you want to print, download or share your fax with others.
Advantages of online faxing
If you aren't convinced you need an online fax service like CocoFax, below are some advantages.
Send and receive faxes anytime, anywhere online
You no longer need a small fortune to install a fax machine
Secure than traditional fax machines that automatically print documents
With CocoFax you get lifetime storage online of all your faxes
Offer a reliable and fast way of sending faxes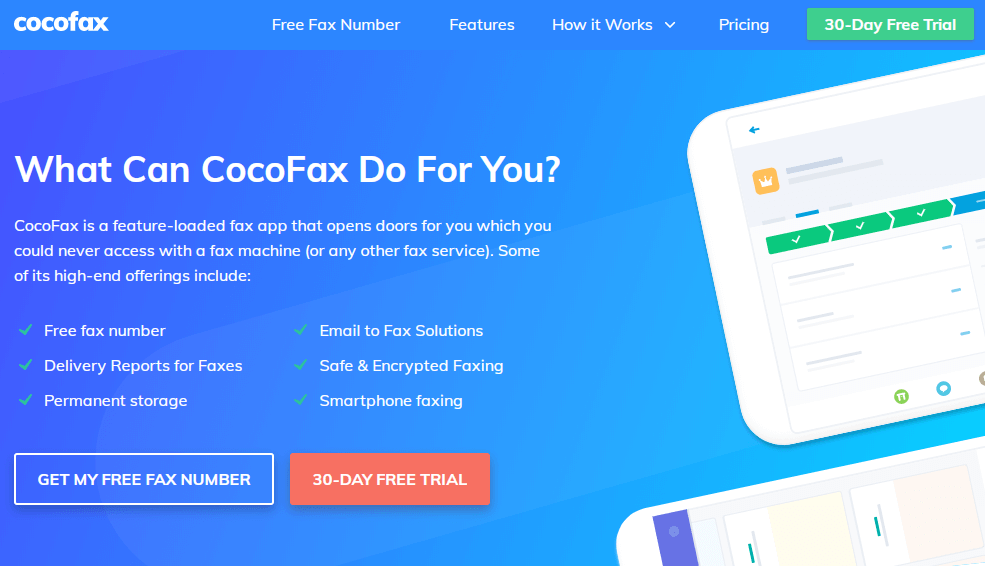 Conclusion
Thanks to online fax service, you can now send and receive faxes on your Mac. The online fax services convert your Mac into a high-tech fax machine capable of sending and receiving faxes online.
CocoFax is among the most trusted fax services, to give it a try, follow the guide above.