There are many messaging apps available. They vary in terms of features and geographic usability. But as with any kind of technological innovation, there is a handful that leads the pack.
And of this handful, WhatsApp is a clear leader. Acquired by Facebook in 2014, it has been adding a host of features to retain (and gain) new users. These recent additions include voice and video calling as well as Snapchat-like stories. These appear to be working because WhatsApp it has already hit 1.5 billion monthly users.
But for all the versatility and reach, there are still things that it lacks. Specifically, it lacks the kind of customization that a lot of users want.
This has given rise to an alternative called GBWhatsApp. Developed by GBMods, it is based on WhatsApp Plus – a mod that allows users to customize WhatsApp in terms of features and appearance.
Is it legal?
Concerns have been raised over the legality of using GBWhatsApp. Some people contend that it's a ripoff of the WhatsApp. It has tweaked the functions of the original app and allowing it to provide a wider range of functionality and flexibility. With this app, you can customize the interface, control privacy, and using multiple accounts on the same device.
All this negative talk hasn't affected its popularity. GBWhatsApp is more popular today because the developers behind it were able to fulfill the things users want to have or be able to do on WhatsApp itself.
Having said all that, it's best to do a bit more research to see if using this mod on your phone is well and worth it.
Features
As mentioned earlier, one of the the reasons for GBWhatsApp mod's popularity is the wide range of features users are able to enjoy from it. Several of them are listed below.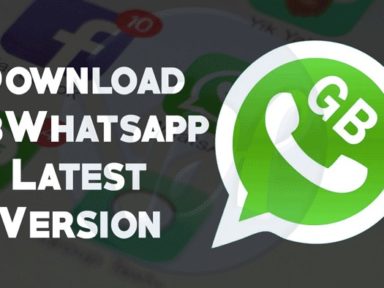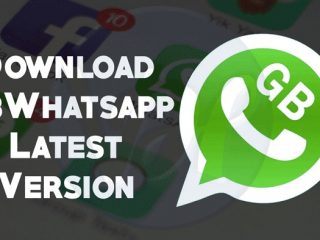 Create dual Whatsapp accounts and open them simultaneously or easily switch from one to other
Distinguish between regular and collective messages
Status can be set to 250 characters or you can copy a friend's
Send over 50 images in one go
Send videos of up to 30 MB
Hide last seen on DMs
Disable calls for specific contacts
Send GIF Images and Selfie Flash added
Send a broadcast to 600 people
The group name can be set to 35 characters
Hide Second Tick
Custom and Modded Themes
Supports various languages
Add lock to your Whatsapp without third-party software
Preview or play media without downloading
It is also possible to customize some elements on WhatsApp using the mod GBWhatsApp. Here's a list of them below.
Widgets
Conversation Screen
Lock
Open Log
Popup Notification
Chat screen
Download and Installation

 Begin by downloading the latest APK version (6.85).
Go to Settings, choose "Security" and click on "Unknown sources".
Once that's done, click on the file you've downloaded.
Follow the steps to install GBWhatsApp.
When the installation is complete, you will then be asked to enter a mobile number, which will be verified via an OTP code sent through SMS. Just enter the code and you're all set.
Conclusion
GBWhatsApp appears to be a great alternative if you want the full range of features that it offers. However, it is best to know all that you can about it before downloading and installing it on your own mobile device.