You have set up your SaaS business, found your product/market fit and have some funding on your back. Now, it's time for you to scale up your enterprise.
Once you have scaled it up, you will gradually figure out how to get into the expansion stage when your business is generating more and more revenue steadily.
However, as a founder of a SaaS start-up, you must remember that there are no shortcuts to reaching the stage where you are successful. It requires careful planning, investing in the right talent with product management certification and scaling your product as well as the team.
The "overnight success stories" are a carefully crafted myth, and no one really goes viral in mere days. What most SaaS firms get wrong is investing in resources in a skewed manner anticipating this probable virality.
Scaling up a SaaS business (or any business for that matter) means generating more and more revenue with time. Here are a few steps in which you can successfully scale up a SaaS business.
1. Rethink Your Sales Strategy
The first hurdle to cross over to being a profitable business is to have a well-thought-out sales approach. You and your sales team need to understand the objectives, targets and their subsequent impact on your revenues.
Based on this, you might need to tailor your approach to streamline your sales model and make it repeatable with little or no adjustments month on month. By semi-automizing this process, you will free up your sales team's time to invest more in upskilling and in turn, bettering the larger sales approach.
This brings us to the very important aspect of hiring the right sales team! You must invest aggressively in expanding your sales force with talented and driven individuals who are motivated to bring you the best results.
With a great sales strategy and a dynamic sales team in tow, you can easily aim to see some interesting revenue growth!
2. Invest Smartly in Your Marketing Efforts
The scaling stage is your time to have fun with your marketing efforts. You can play around with channels and experiment to see which works the best. While your ultimate goal is to get more eyeballs organically, it will also be wise to keep investing more money where you are guaranteed to get results.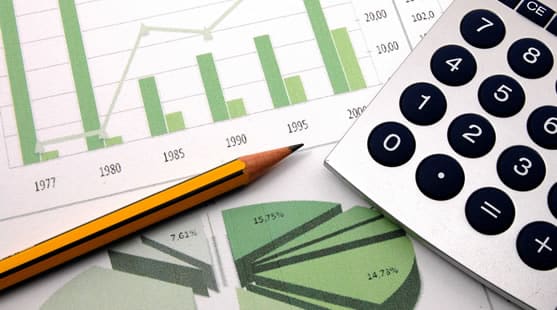 Your aim is to keep your CAC or Customer Acquisition Cost at its lowest. This would mean that for a lower amount of money invested in marketing, you receive the best results.
From a content perspective, having a well-researched and solid plan that addresses the FAQs that your clients might have will always be helpful. You can keep your content easy to understand, relatable and accessible to a wide range of the audience.
Good content is a great way to generate leads without investing a huge amount of money in your marketing efforts. This money that you save can be used in other aspects, such as when you hire Node.Js developers with the relevant qualifications.
3. Consider Growth Hacking
Don't shy away from the idea of growth hacking because it sounds like a buzzword. It is also a proven strategy that can help your business reach new heights.
Employing a growth hacking strategy such as offering a launch offer, rewarding loyal customers, offering help in online communities like Quora and Reddit, tailoring marketing content and offering prudent discounts can help you inch closer to success a little faster.
Depending on your business model, budget, resources and objectives, you can choose the strategy that works the best for you and create your own experiments to test them out.
4. Keep your customers satisfied
Your customer is your most important stakeholder. And hence, you have to build a strategy that is customer-focused and mainly looks at satisfying their needs and resolving their problems instead of looking inwards and merely focusing on the product.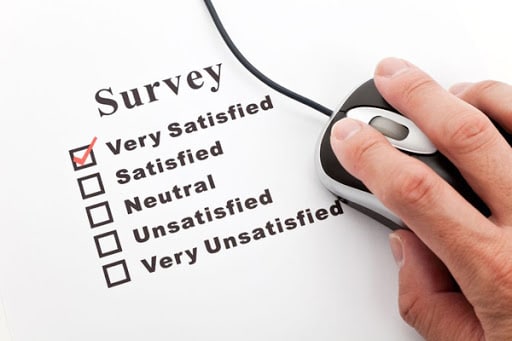 Of course, your product is important. But what will make your product better is the feedback from the customers because they can give you a clear view of what works and what doesn't. Hence, training your customer success and customer support teams to give them the best experience is essential.
Their reviews and recommendations make the most impact on your company's growth. So, keeping them satisfied should be your topmost priority. Also, check your churn rate and net promoter score regularly for a more analytical idea about your customers' usage.
5. Introduce a Referral Program
The best way to acquire new customers is to get your existing customers to talk about it. Happy and loyal customers are the best influencers your company can hope for. These people truly enjoy your products and hence, getting them to advocate for you is a great way to find quality customers.
You can reach out to them via personalized emails, calls, videos and targeted ads. Offering them incentives for referring you can also motivate them to talk more about you to others.
Customer advocacy could be an incredible strategy if you can use it right and give you an edge over your competitors. Approach them with trust, compassion and respect, and you are sure to get them to talk about your product.
6. Improve your Pricing
While it is not necessary for you to increase your prices to improve revenue, you can always modify your pricing in a way that benefits both you and your customer.
Find the right pricing strategy and experimenting with the name, price, package and offerings is an important bit of scaling your business.
7. Go International
In your scaling stage, acquiring international markets could be a great thing to explore. You must research well to figure out what works the best, which payment methods are the best, how people in different markets buy the products and how people research for products.
You should also include promotions that are unique to the country to maximize sales during particular "high sale" periods. Basically, tailor your sales strategy to be local when you approach international markets.
To Conclude
Scaling a SaaS business is a matter of teamwork, right business decisions and finding the right way to allocate resources. By following these simple steps, scaling your business should not be tough.