Parodies in porn is nothing new and surprising. Comic superheroes, animated characters, and even Disney princesses find their way strutting their stuff outside the realm of GP.
In comes The Laygo Movie, a parody of…you guessed it, The LEGO Movie.
Did you ever, for once, imagined Lego to be at least titillating? They're practically flat with no curves, whatsoever.
The Laygo Movie, however, will change whatever perception you might have about LEGO.
The film was created by Pornhub and Wood Rocket and is available to watch for free on Pornhub. If you want to watch the longer version, sign up for a Pornhub Premium account.
What can you expect from the video?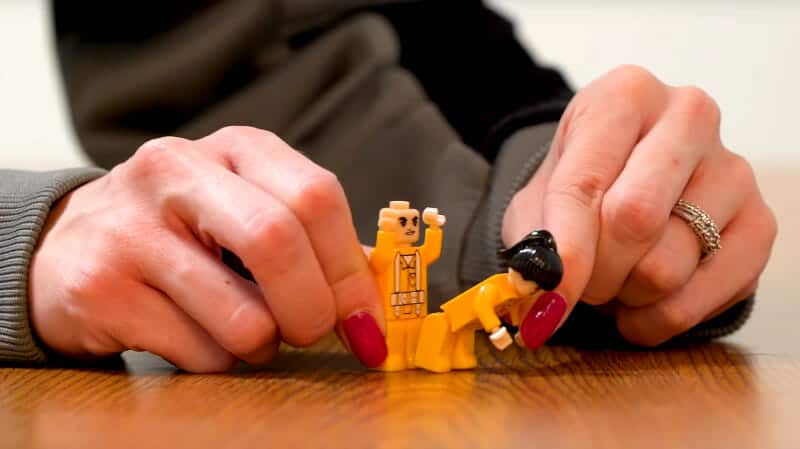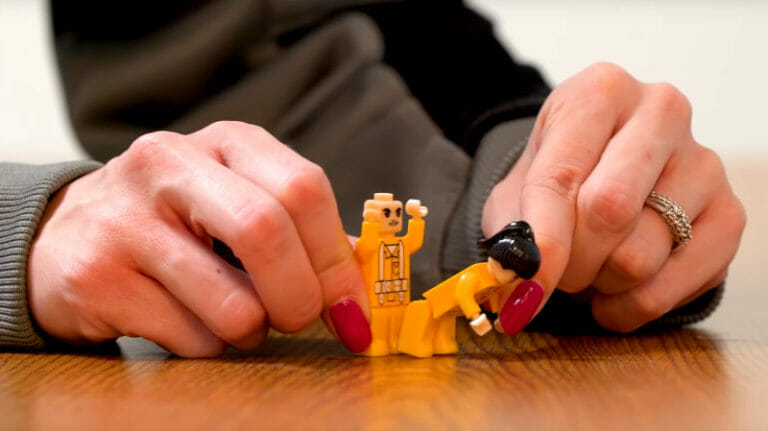 Let's start with the song cover on the feature trailer. It goes 'cover everything in hot cum, my dick is brick number 4733 …'
If there's any doubt in your mind how pornographic LEGO can be, the song pretty much clears it up. Cum and dick in one sentence rarely equates to anything clean and wholesome.
Then, there's the quote about the flick, "So much brick-sucking and block-stuffing…"
Well, what else are LEGO supposed to do when they enter the world of porn?
The flick features Rammit and Wildpiehole, played by Donnie Rock and Gabriella Paltrova, respectively.
It is set in Dicksburgh, a place that Wildpiehole describes as a post-ablockalyptic landscape.
Rammit is said to have the 'Penis of Resistance' stuffed in his pants Kragle.
LEGO-inspired porno tries to stay close to the LEGO characters, wearing boxed tops and such.
It's hard to imagine how they're going to manage the sex but, as shown on the trailer, Rammit's yellow lob is long enough to reach Wildpiehole's hole. She has to let that 'Penis of Resistance' takes its stand and leave a mark.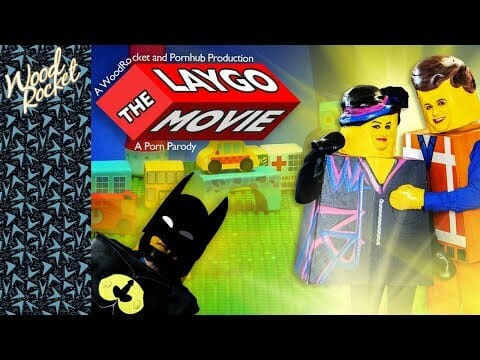 Doesn't take much to convince here either since, according to her, 'your pants Kragle is making my hinge tile tingle.'
The Laygo Movie is directed by April O'Neil, Lee Roy Myers, and Vuko.
Other porn parodies based on cartoon characters are:
Scooby Doo XXX – Unfortunately, Scooby doesn't get to doggystyle Shaggy. But you can bet that Velma or Daphne are divine to watch.
Family Guy: The XXX Parody – Not exactly a huge switch, considering that the non-porno Family Guy drops innuendos every second. So, it's not a surprise that it is most faithful to its inspiration.
Tasha's Pony Tales – This is My Little Pony gone kinky and wild. Although there's no direct reference to the kiddie cartoon, you'll be able to make the connection.
Ten-Inch Mutant Ninja Turtles – Another parody from Wood Rocket, this is where you'll see April O'Neil getting it from the turtles' peen.
Sailor Poon: A XXX Interactive Parody – In this Sailor Moon porno, you not only get to watch Sailor Scouts nude and having sex but enjoys the interactive components too.
Assventure Time – This parody of Adventure Time has mixed reviews. One thing is sure, you'll never see Princess Bubblecum the same way again. Oh, was that Bubblegum?
Strokemon – Pikachu turns Dikachu in this film, a female version designed to take on a non-binary gender role. She also gets a lot of extremely graphic sex. Don't miss out on news stories and updates like The Lego Movie gone porno and other tech news ever again. Bookmark this page.