The Polaroid SX-70 Land Camera made it's US debut in 1972 and in the summer of 1974 it was released in Europe. And it made a lasting impression on the world of photography. It was immediately recognized for the slim, exquisite design. And it has since then become a design icon.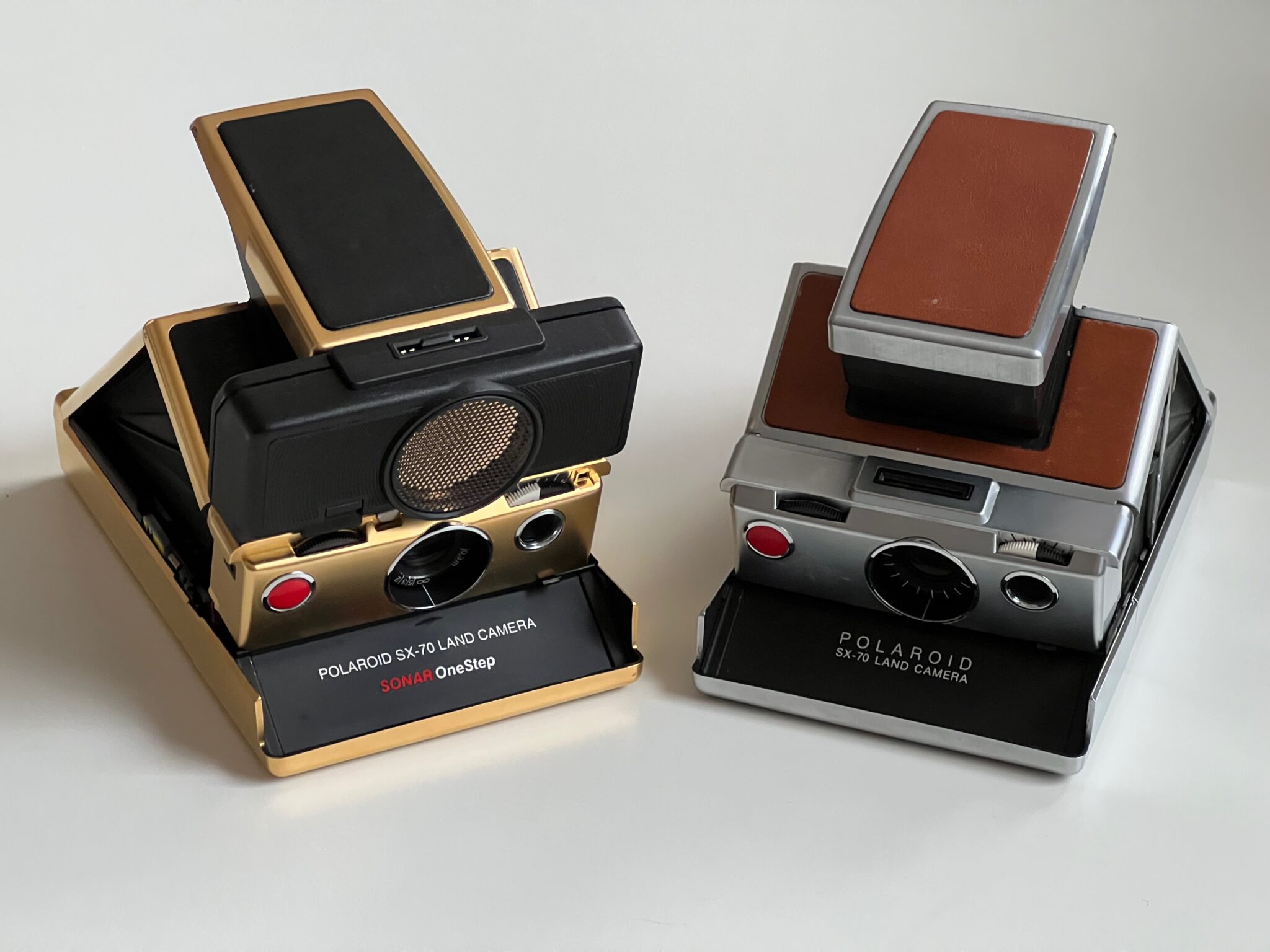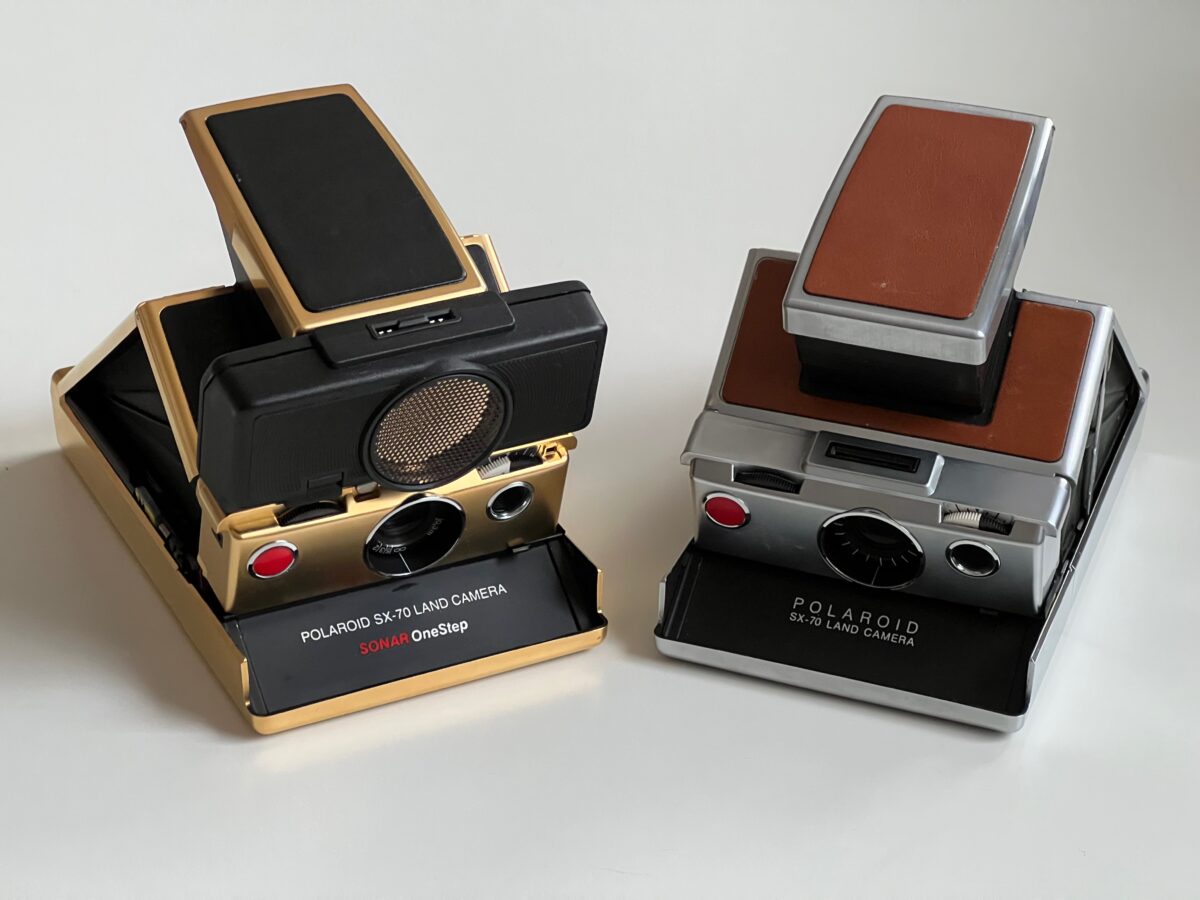 In the last article we talked about the Polaroid 600 series. Today we are going to discuss the other side of the Polaroid coin, the SX-70. While the 600-cameras are cheap, the SX-70 is far from cheap. While the 600-cameras are bulky, square boxes, the SX-70 is a slim design icon.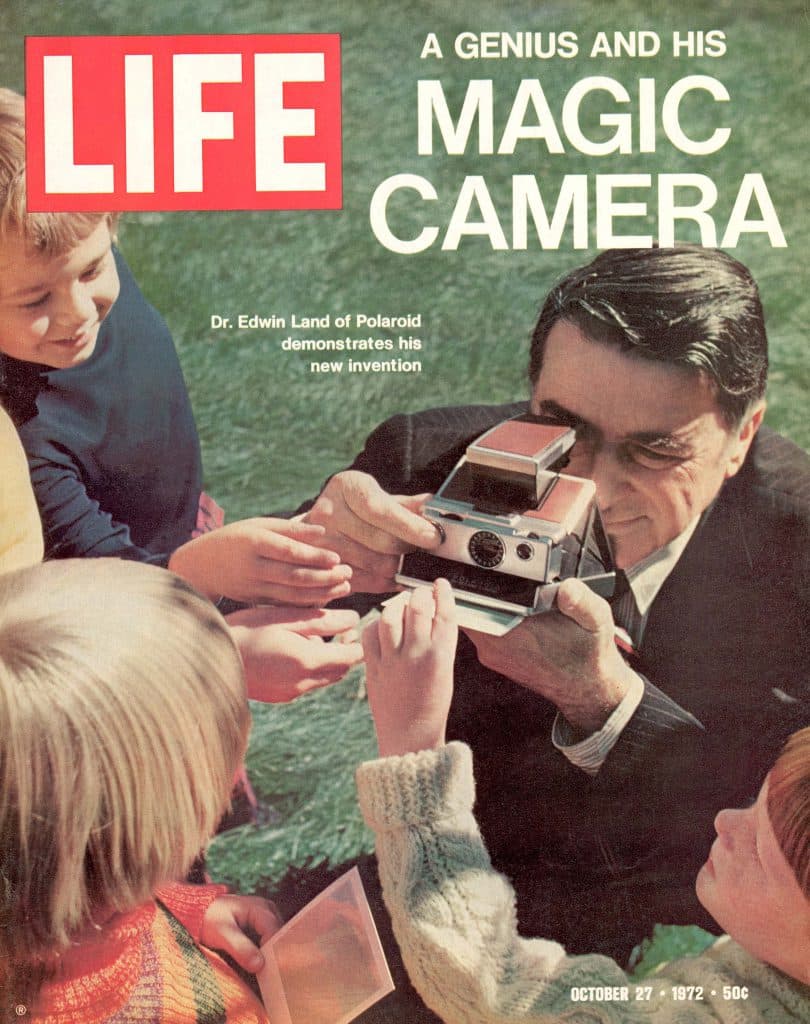 Edwin Land and the SX-70 made the cover of Life magazine on October 27, 1972 accompanied by the headline "A Genius and his Magic Camera".
Edwin Land was a scientist first and foremost but he was also a man of words who know how to sell his cameras.
Is it magic that our magic device in its technological innocence appears on the scene suddenly as an invaluable instrument for discernment of prehistoric bonds to each other? Or does the race simply await the random arrival of technologies that prove benign, interspersed amongst those that prove to be evil?
– Edvin Land "The SX-70 Experience"
Many famous photographers have used the SX-70 camera. Helmut Newton, William Eggleston, Andy Warhol, Ansel Adams, David Bailey and Walker Evans. Behind the Berlin Wall, in GDR photographers Arno Fisher and Sibylle Bergemann used the SX-70 artistically. "I press the trigger to see what I've seen" Bergemann said of her SX-70 pictures. Recently, the camera has been picked up by modern photographers and artists as well.
Polaroid SX-70 film
The SX-70 film has a lower light sensitivity than the 600 film, the ASA of the SX-70 film is approximately ¼ the sensitivity than that of the 600 film, so about ASA 160. This means that you need much more light to get a good image with the SX-70 cameras compared to the 600 cameras. However, this is where the Mint camera flash comes in handy.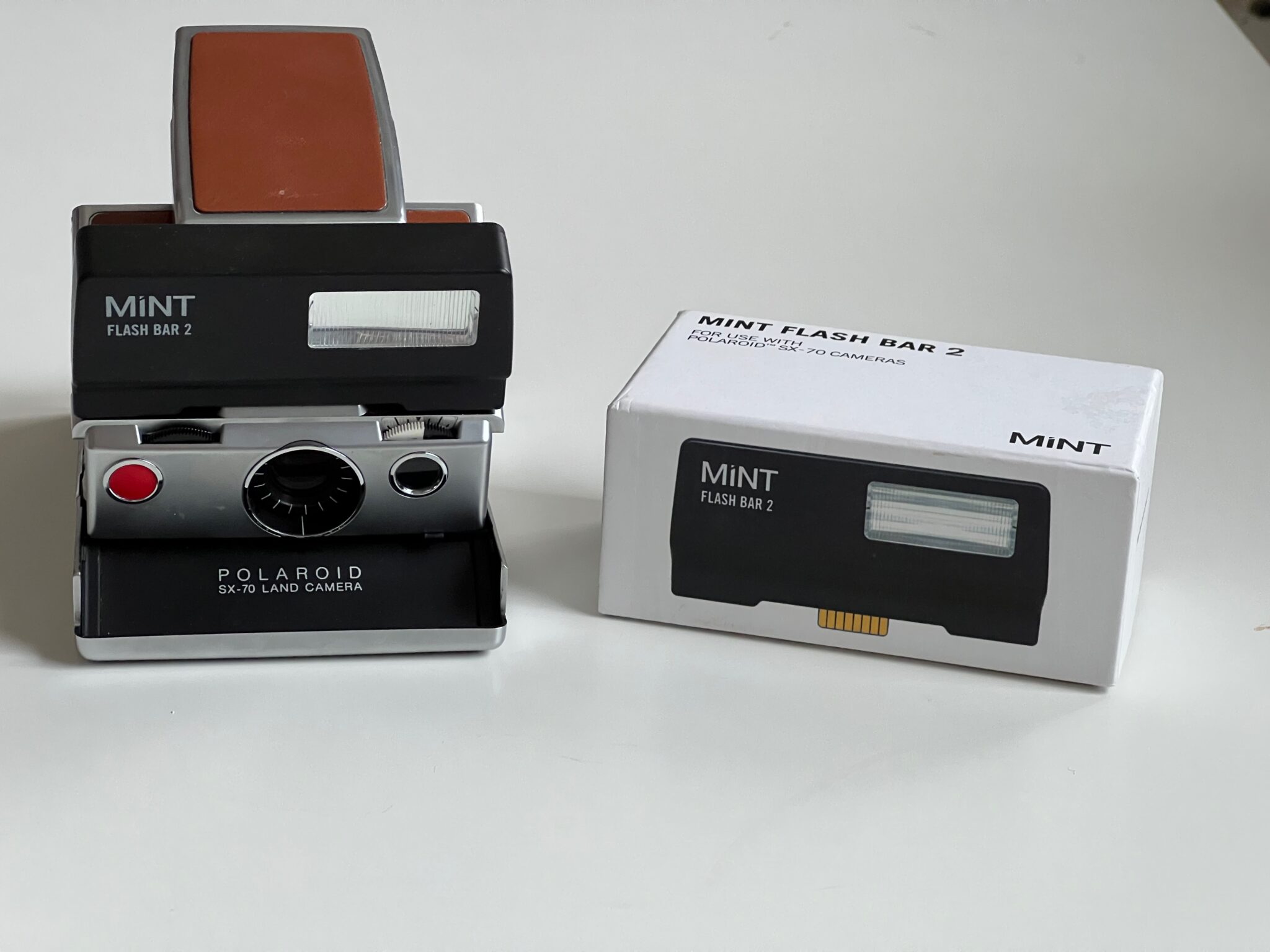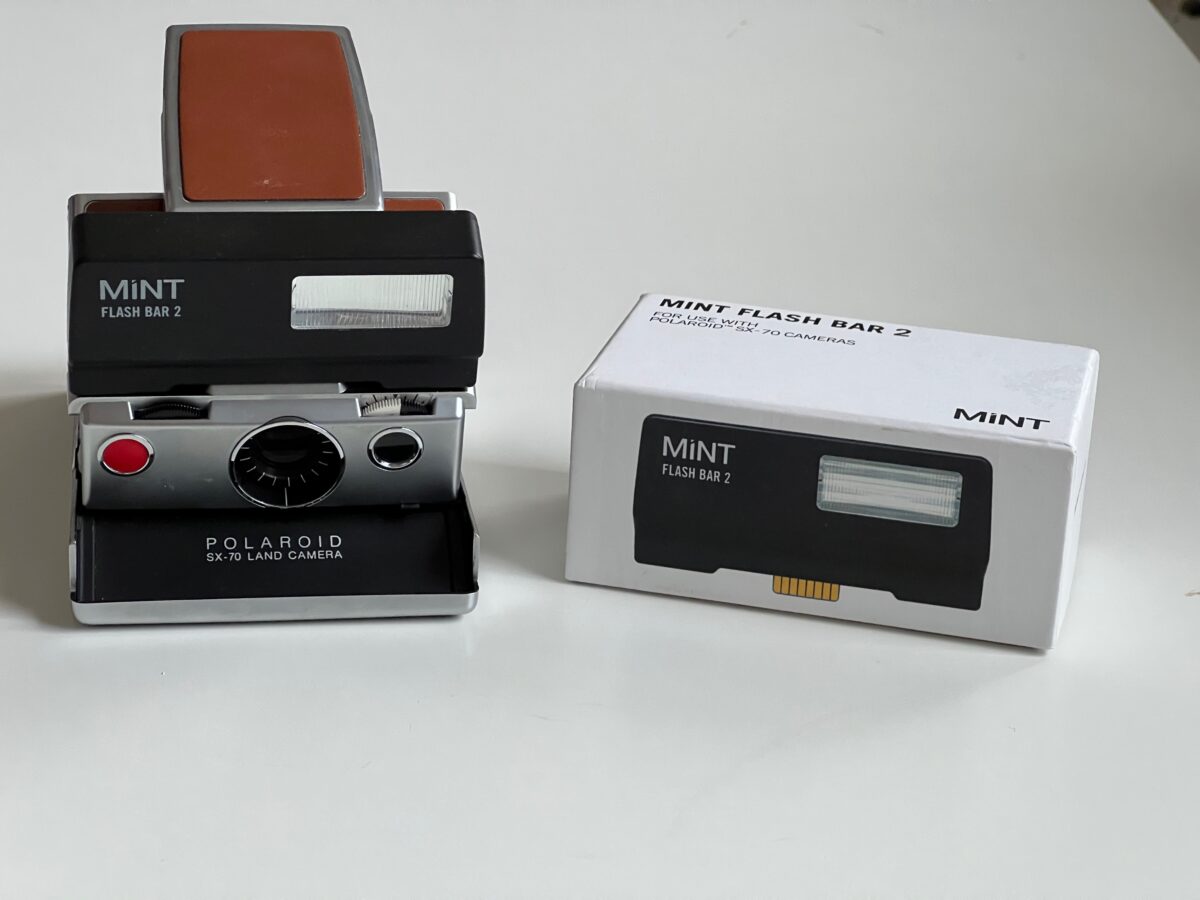 Color SX-70 Film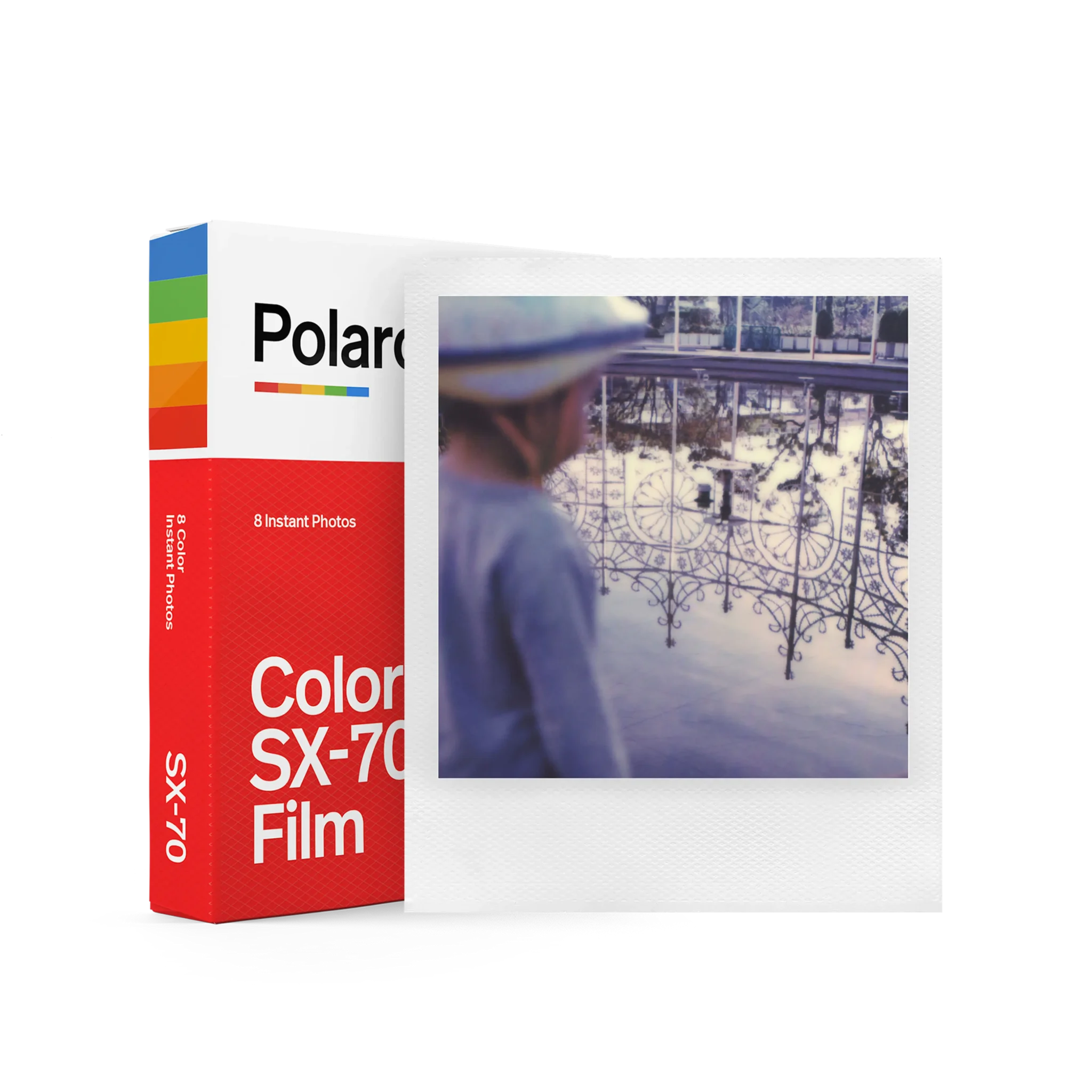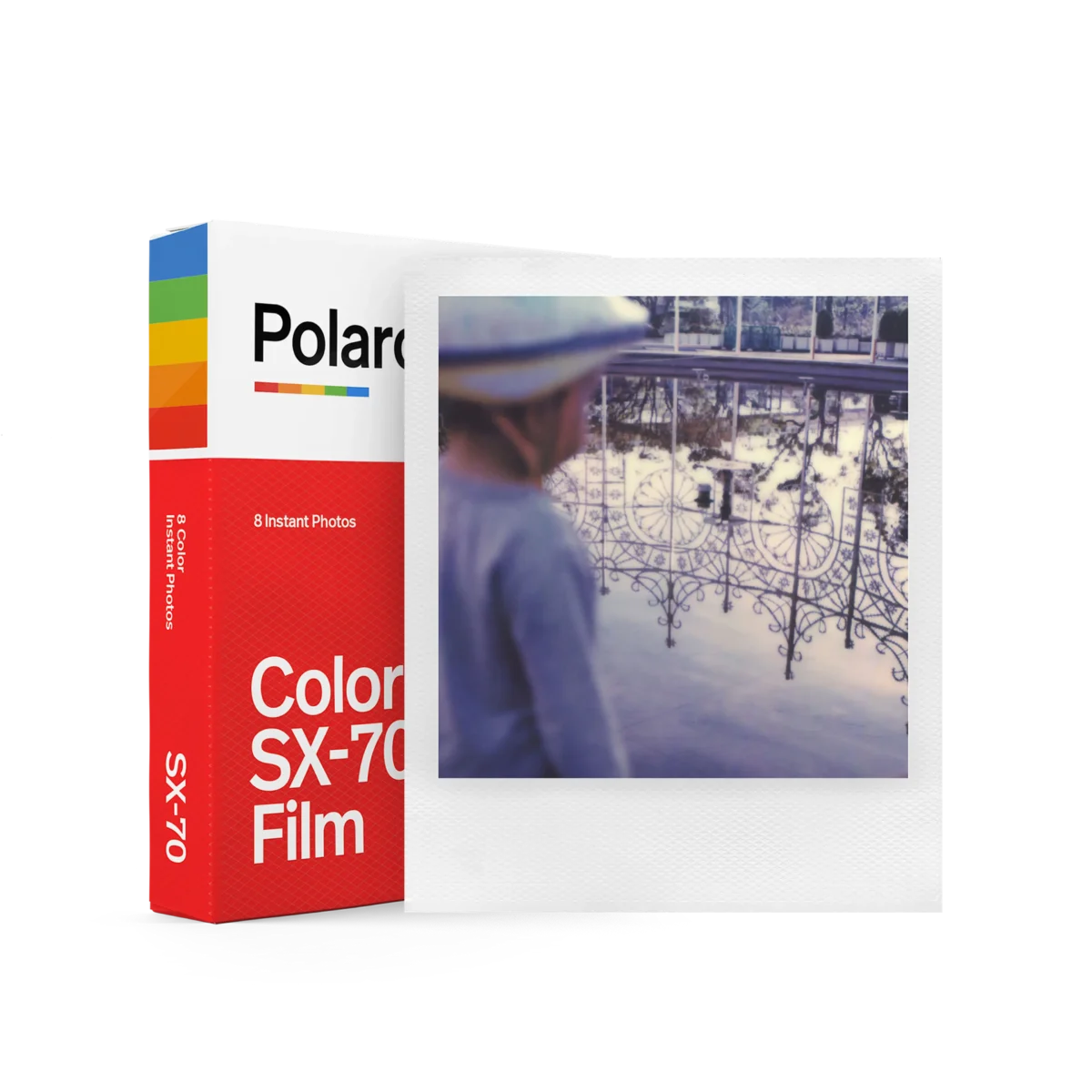 This is the regular color film with white frames. Each pack contains 8 photos.
B&W SX-70 Film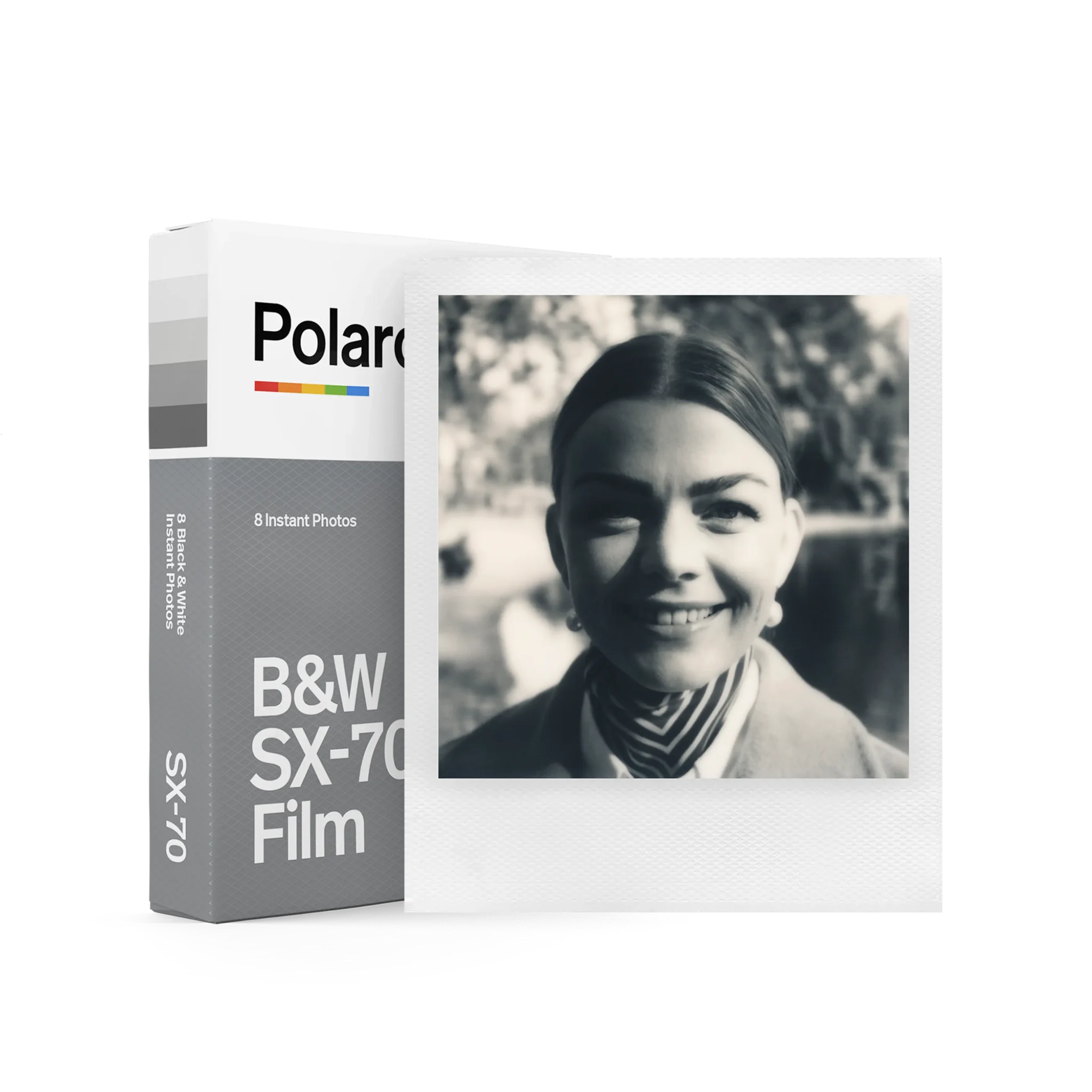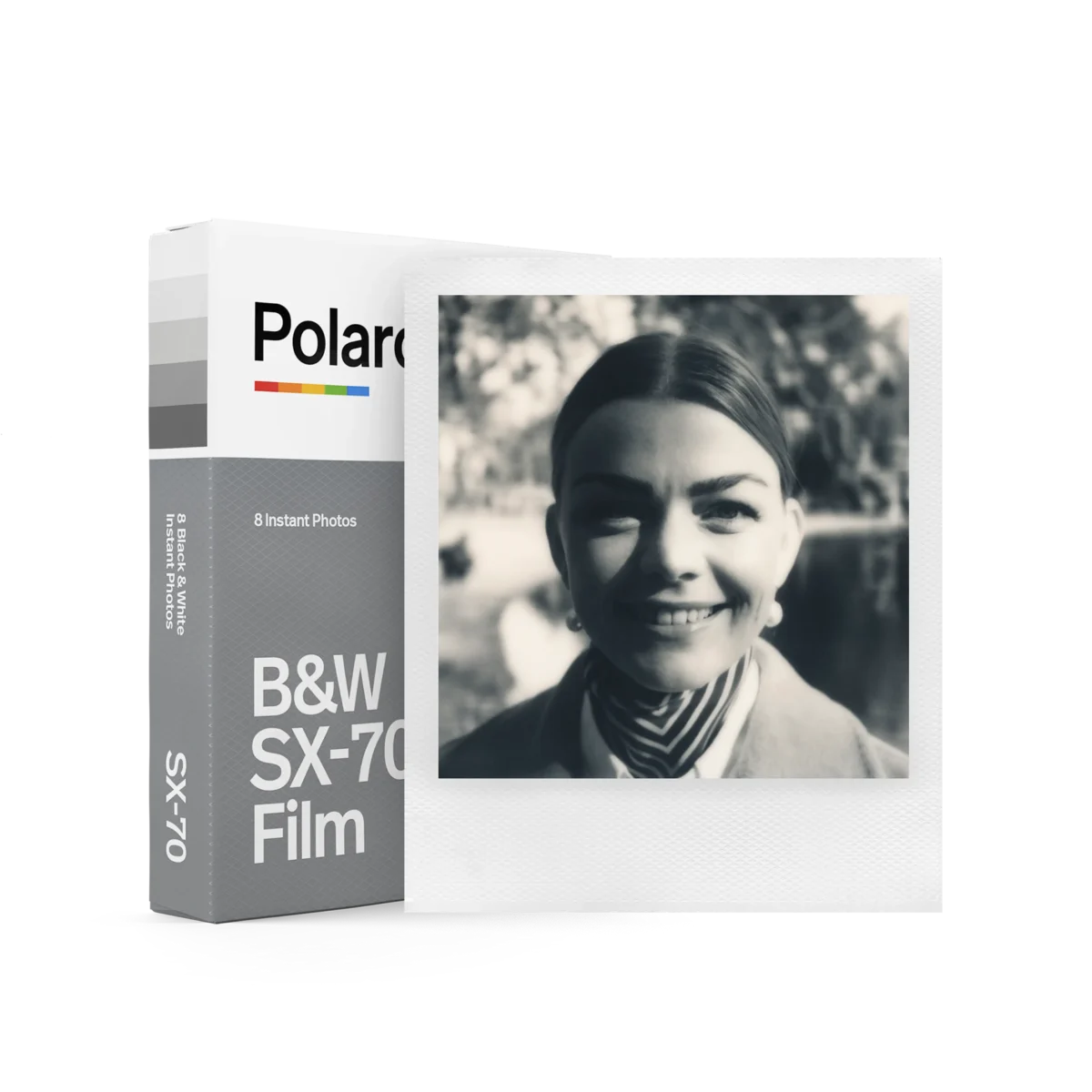 This is the Black & White film with white frames. Each pack contains 8 photos.
What cameras use the SX-70 film?
All foldable Polaroid cameras excluding the 680/690 SLR models.
Polaroid SX-70, (1972-1977)
Original retail price $180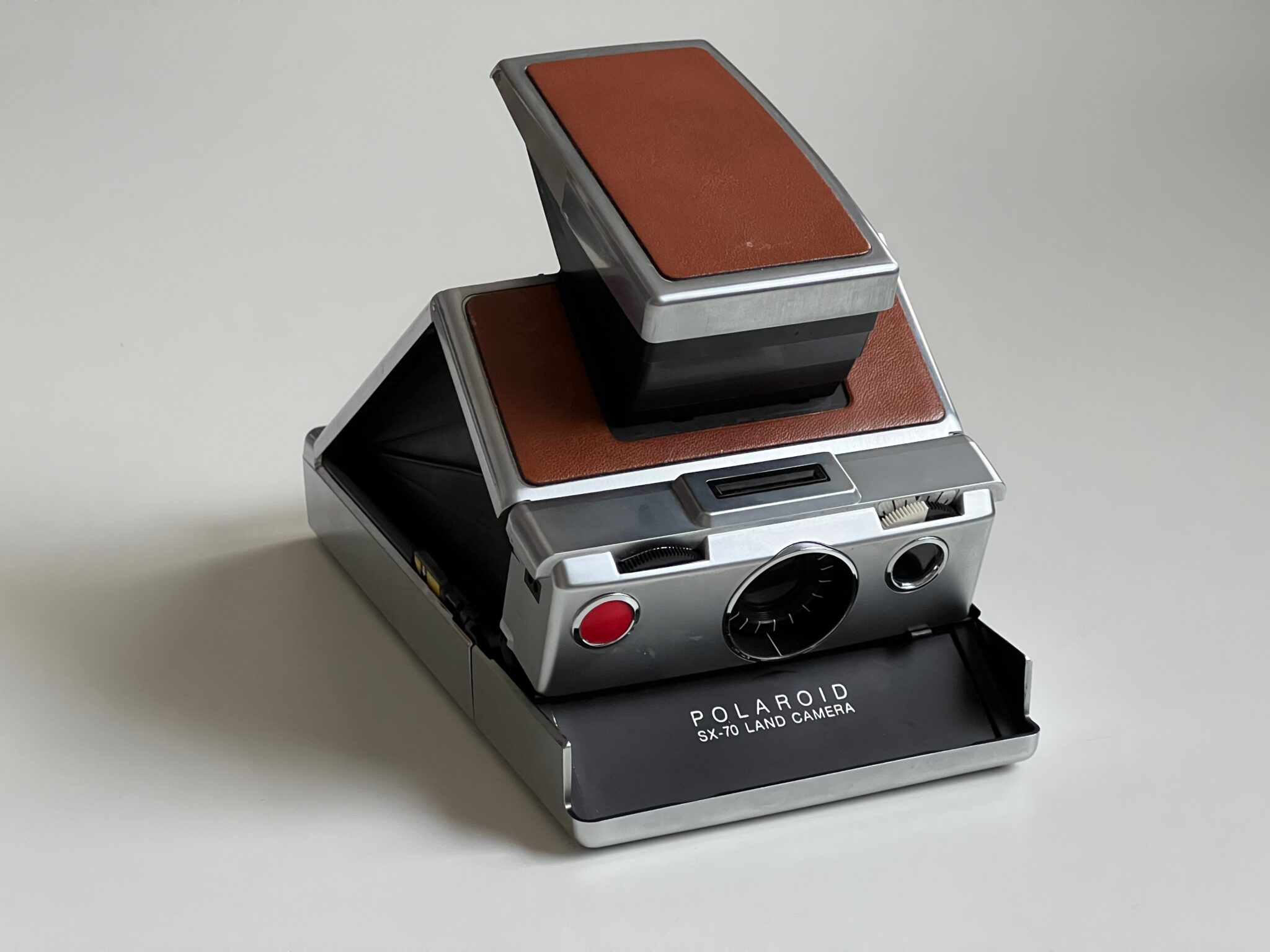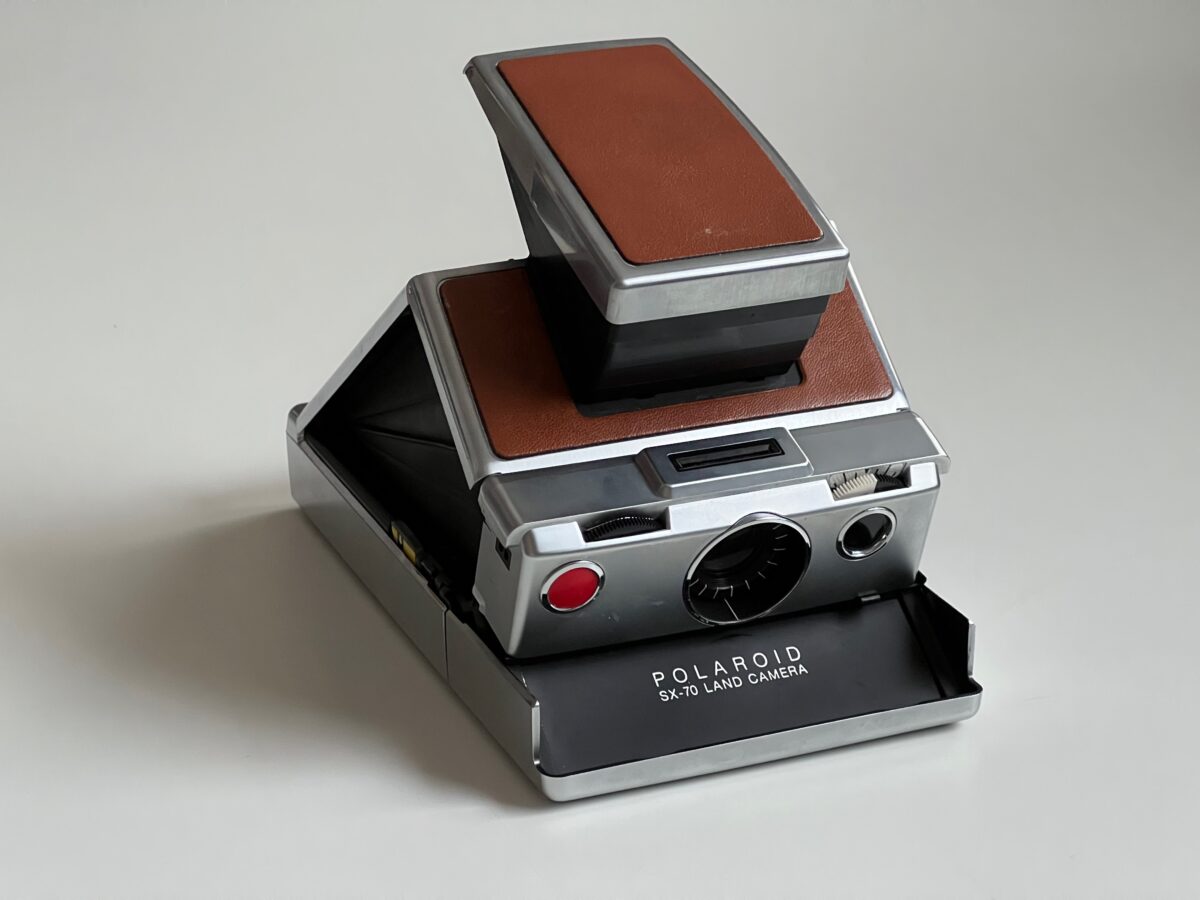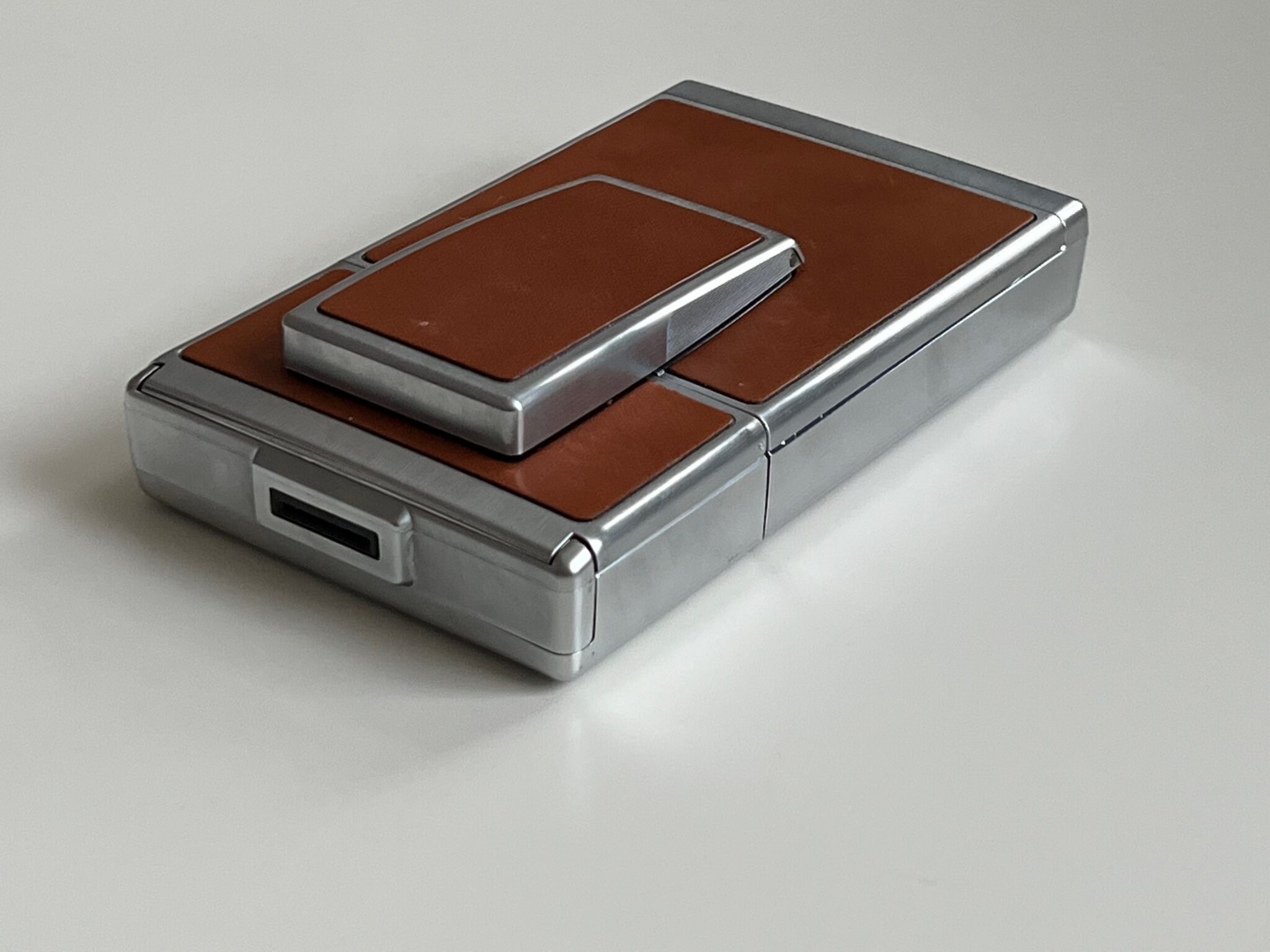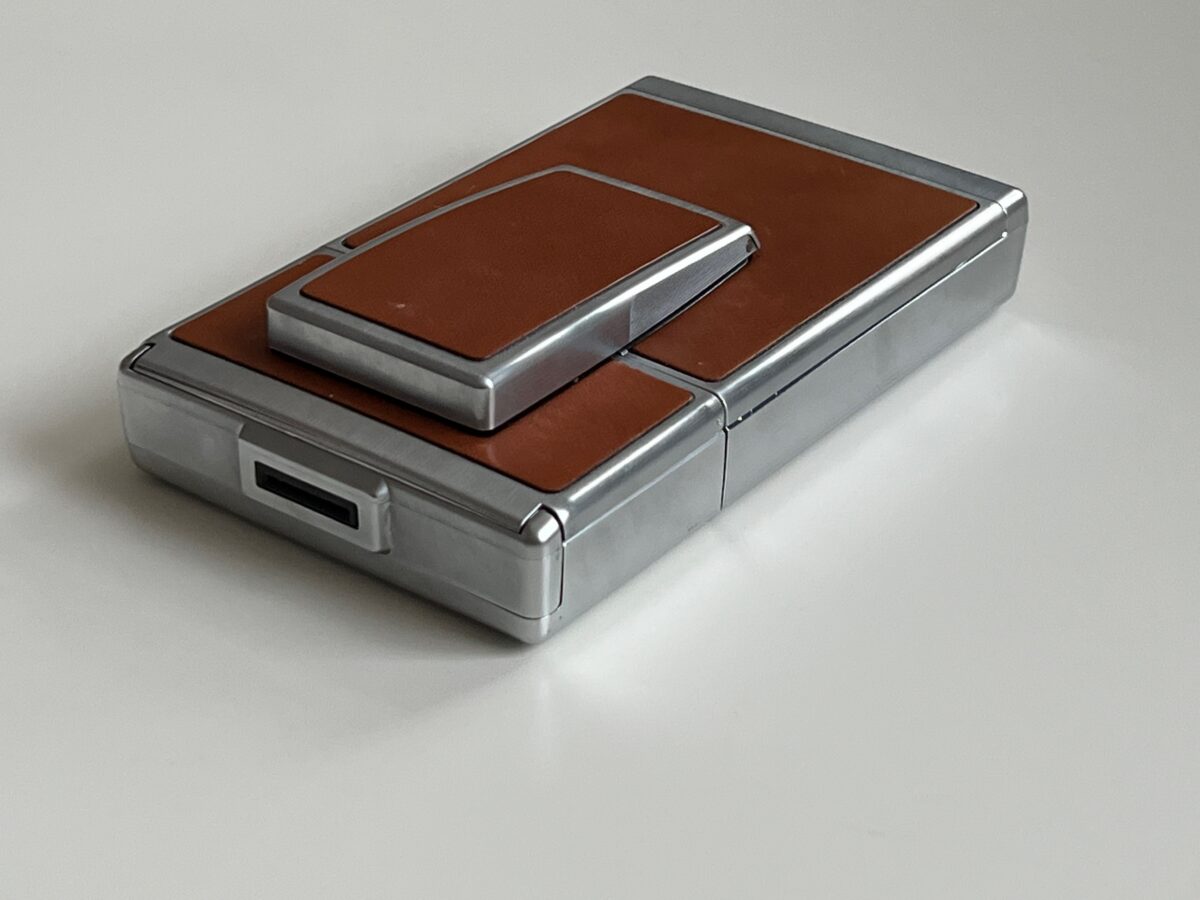 This is the first SX-70 model that came out. Most of the SX-70 models share the same features with only minor differences in features. The one difference that stands out is the latter models with autofocus.
Features:
Lens: 116mm, f/8. 4 elements glass lens
Focus: Manual. The first cameras used a plain focusing screen, later years production introduced a split focus screen.
Minimum focusing distance: 26,4 cm
Exposure: Automatic
Aperture: f/8-f/22
Shutter speeds: 1/175 – 14 sec
Lighten / Darken control
Flash slot
A very limited edition run of a gold-plated version of this camera was also produced.
SX-70 Alpha 1, (1977)
Original retail price $233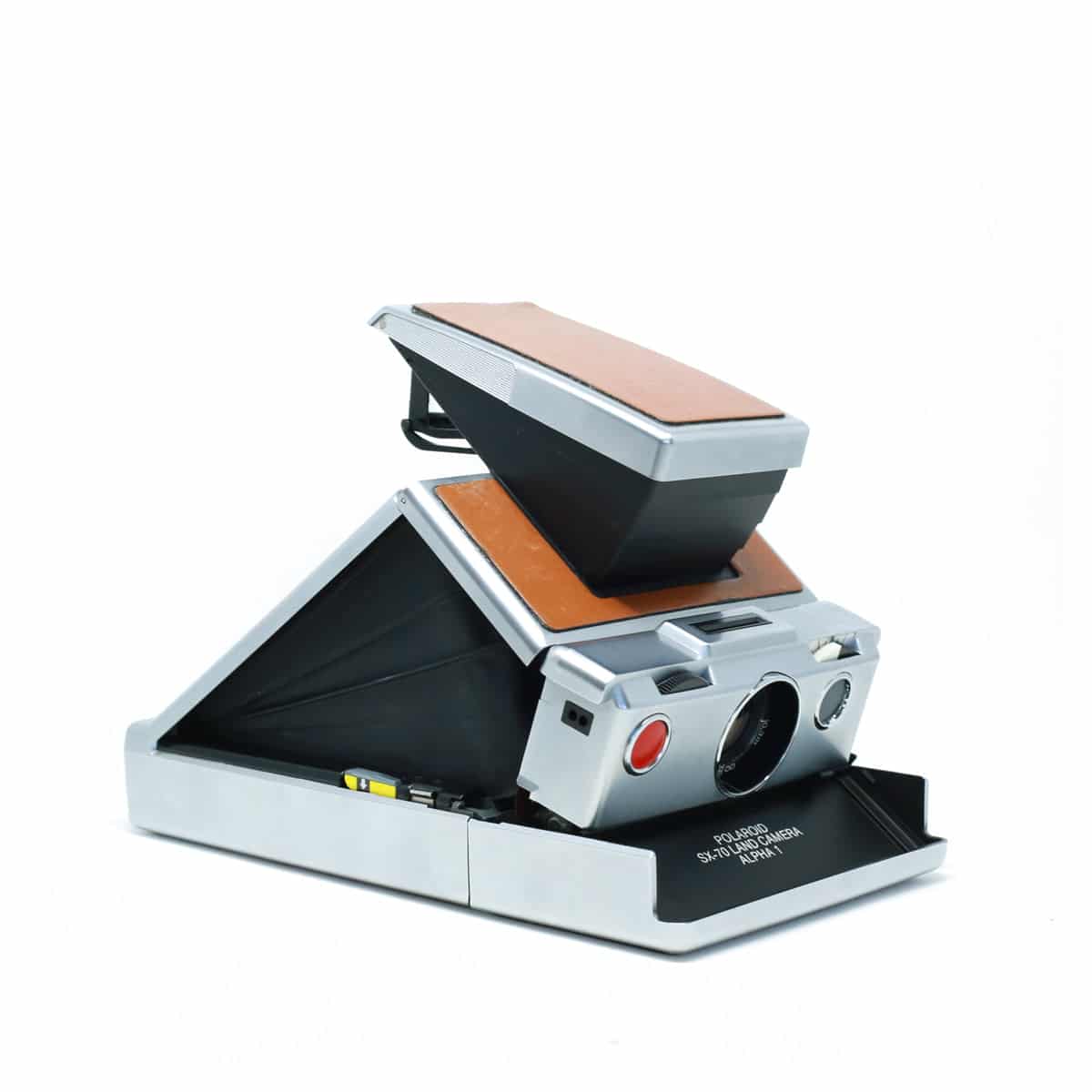 All basic features as the SX-70 but also offers a "fill-flash" capability. Has a tripod socket and neck strap lugs.
SX-70 Alpha 1 Excecutive, (1977)
I have never had the pleasure of trying a Alpha 1 Excecutive so I don't have that much info on it. All in all it is pretty much the same camera as the Alpha 1.
SX-70 Alpha 1 24 Kt Gold Mildred Scheel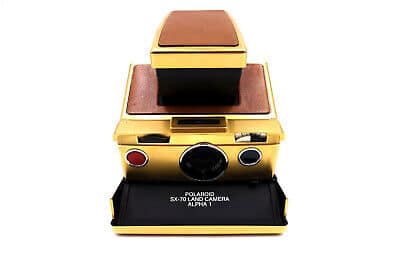 There where in fact 3 different gold variations produced of the Alpha 1 according to some:
Regular
American edition (Limited ed.)
German edition (Limited ed. Mildred Scheel)
SX-70 Alpha 1 Model 2, (1977)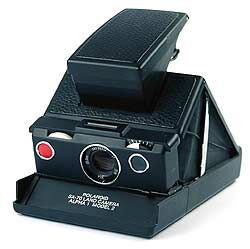 Original retail price $180
Black plastic body with brown vinyl
SX-70 Executive, (1975-1977)
Similar to the original SX-70
SX-70 Model 2, (1974-1977)
Original retail price $149.95
White plastic body/brown vinyl + a Black/black version
SX-70 Model 3, (1975-1978)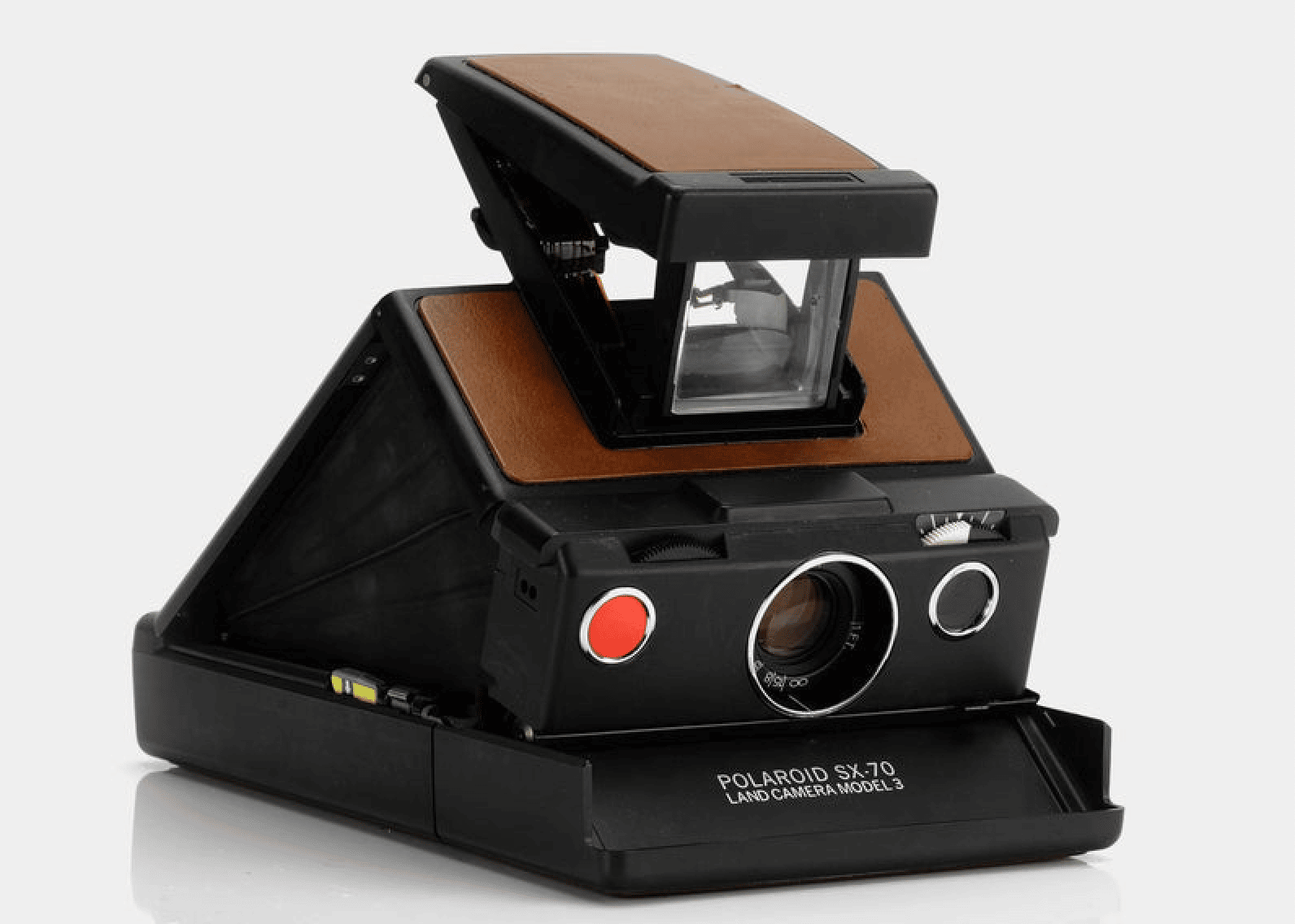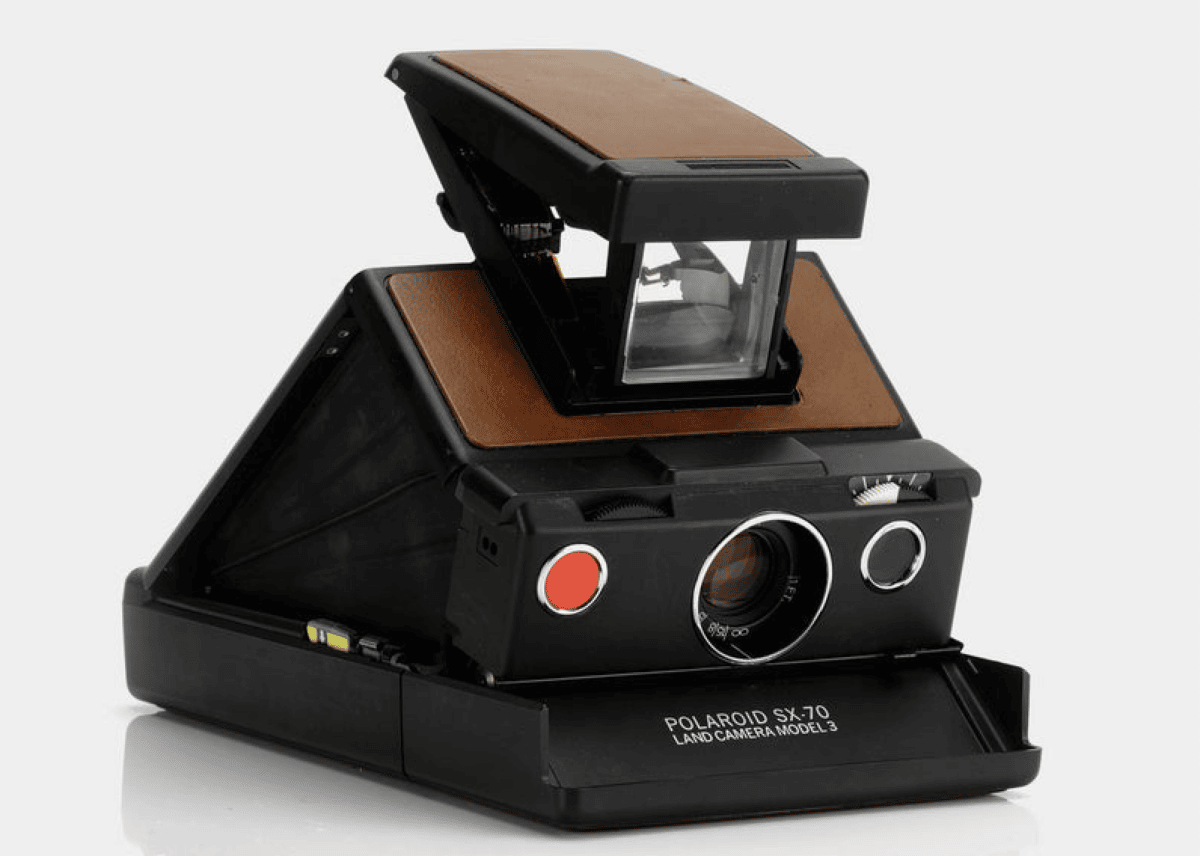 Original retail price $99.95
SX-70 Sonar OneStep (1978)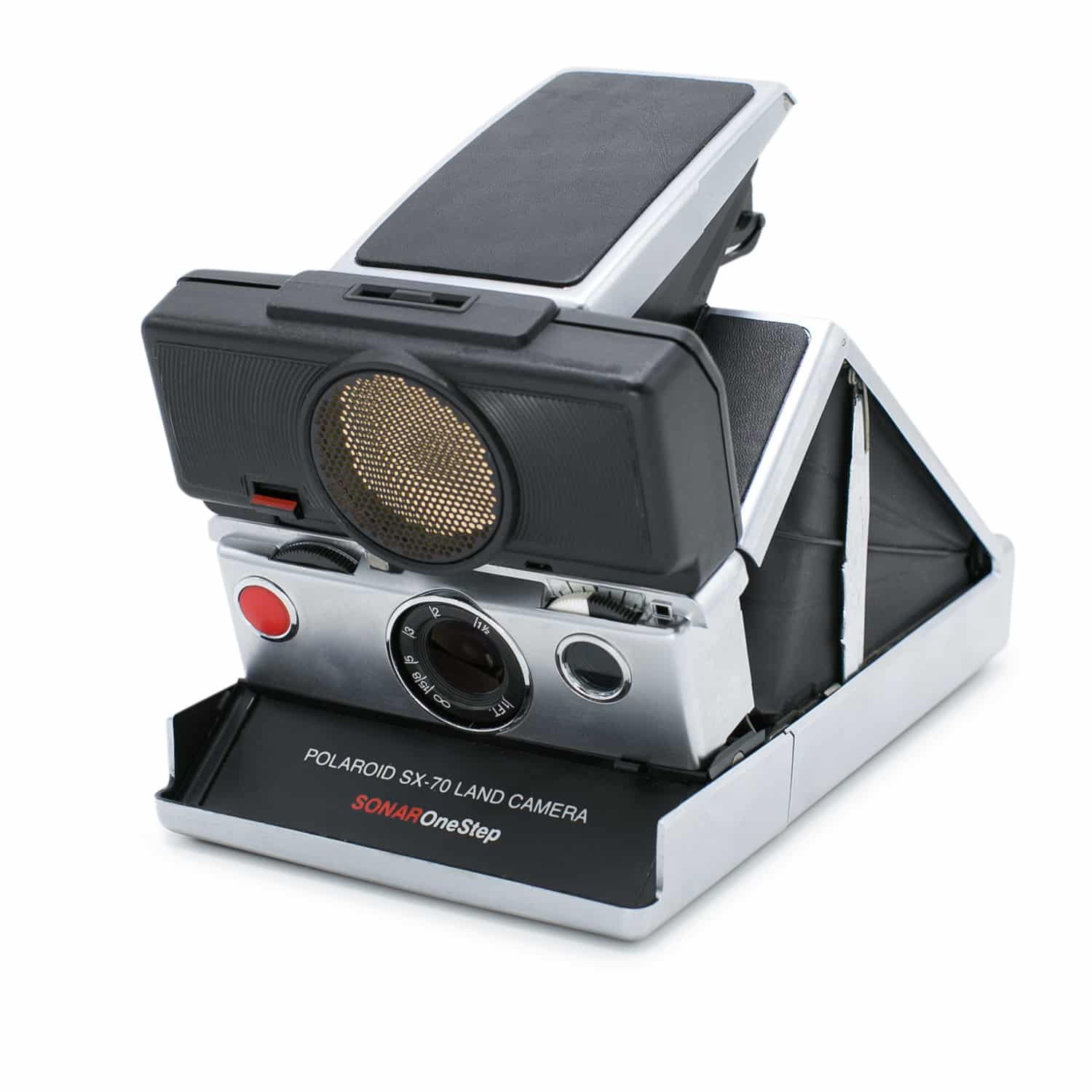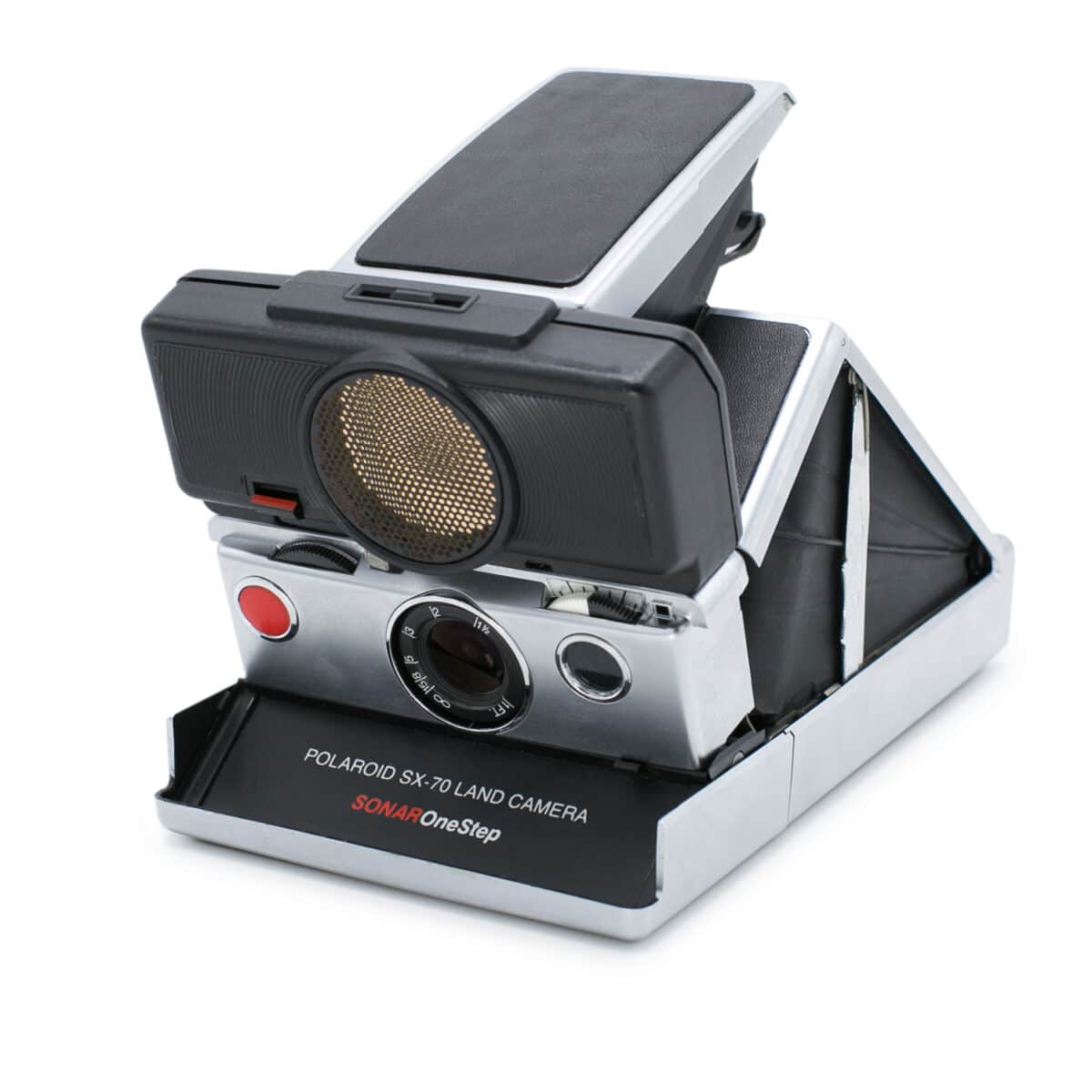 Original retail price $249.95
Focus: AF/M. Sonar autofocus system.
SX-70 Sonar OneStep Gold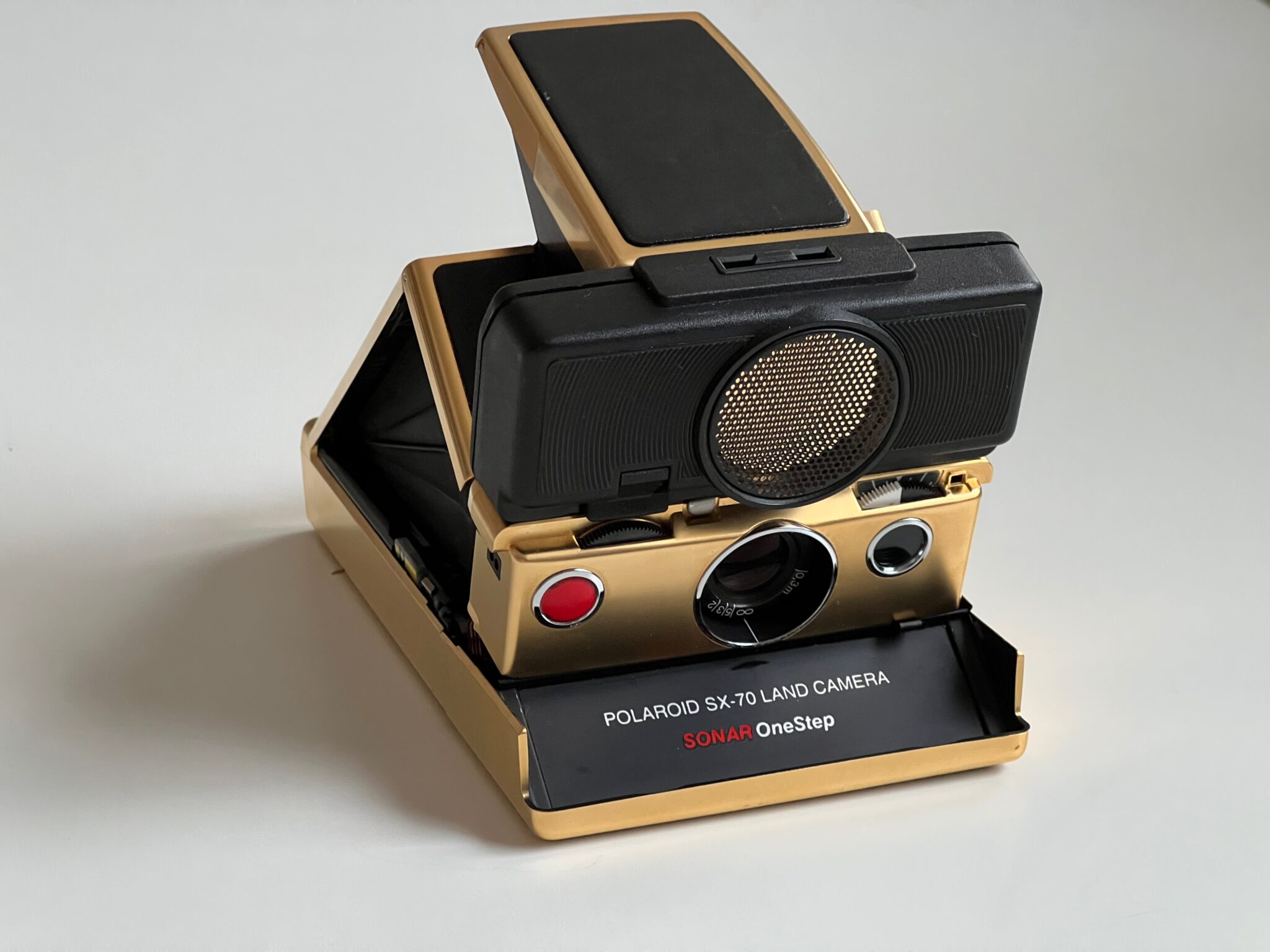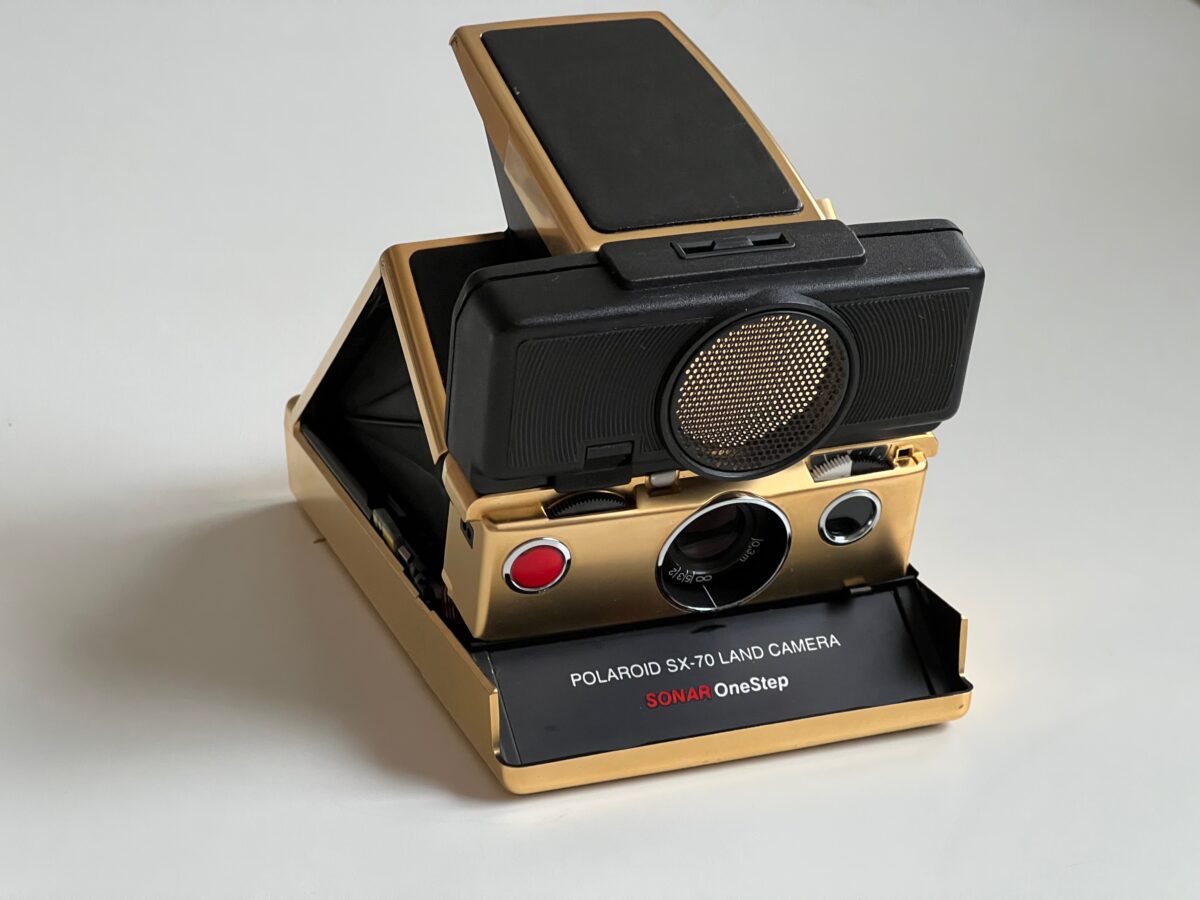 Focus: AF/M. Sonar autofocus system.
TimeZero SX-70 AutoFocus, (1981)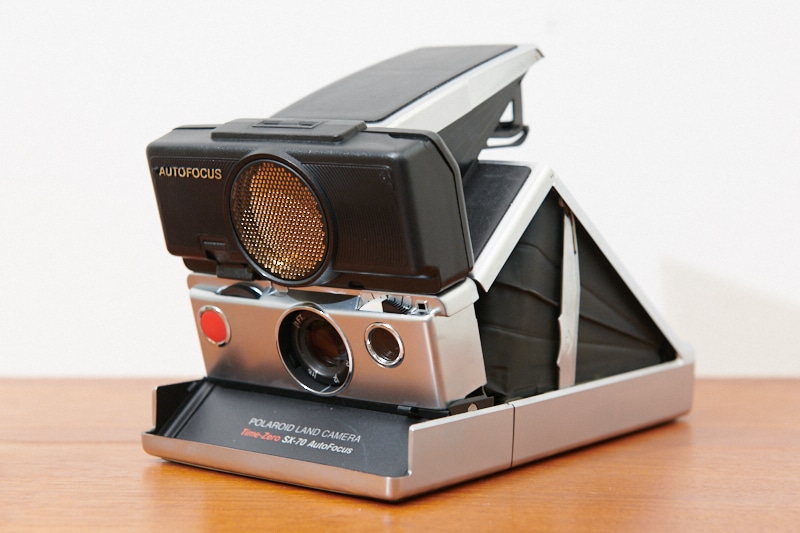 Original retail price $279.95
Focus: AF/M.
TimeZero SX-70 AutoFocus Model 2, (1981)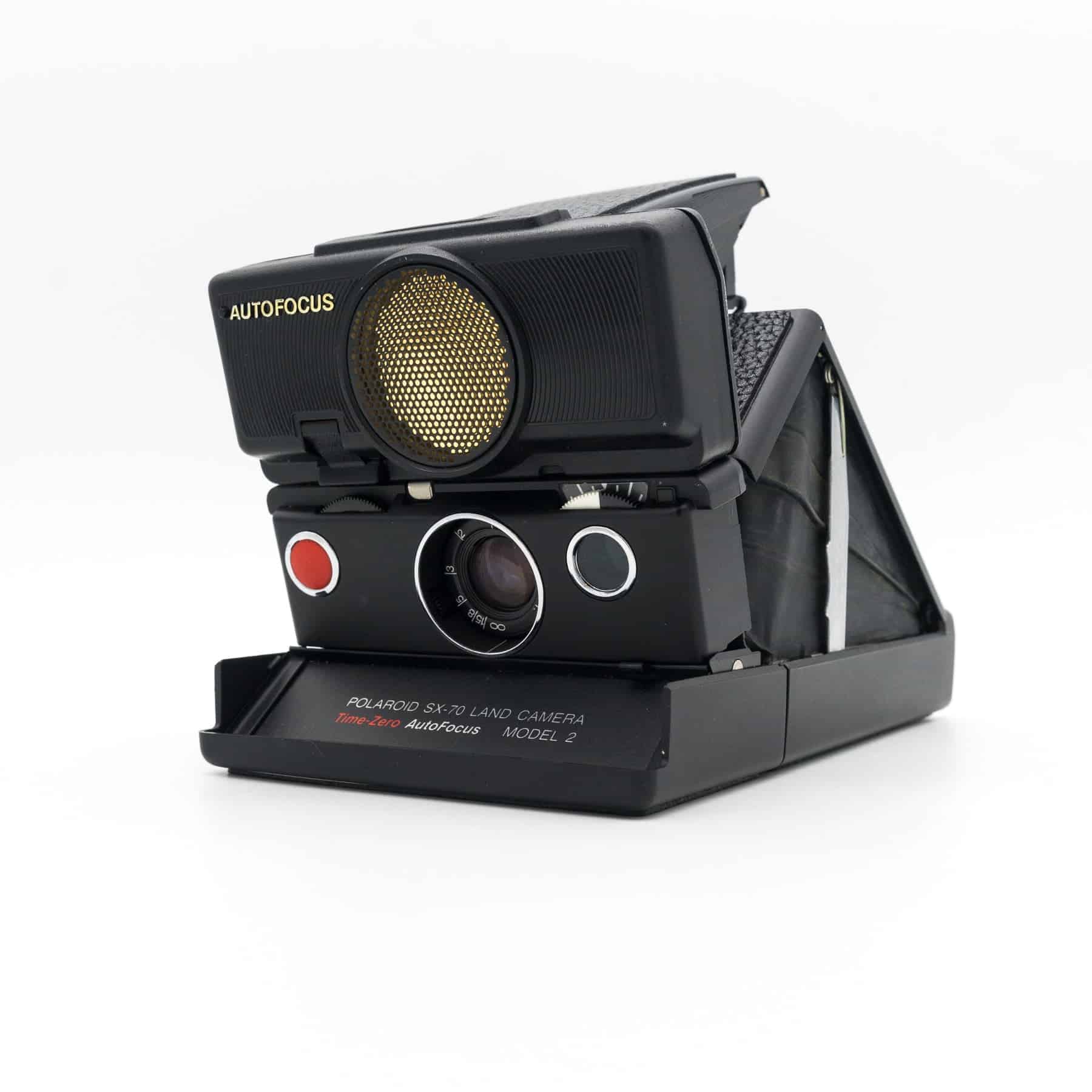 Focus: AF/M. Sonar autofocus system.
Non foldable cameras that use FX-70 film
There are also a whole bunch of non-folding cheaper cameras that use the SX-70 film. These where all produced in the seventies and early eighties and include:
Model 500, Model 1000, Model 1000S,Model 1000SE, Model 1500, Model 2000, Model 3000, Encore, Instant 1000, Instant 1000 DeLuxe, OneStep, OneStep Plus, Presto!, Pronto!, Pronto! B, Pronto! Extra, Pronto! Plus, Pronto! RF, Pronto! S, Pronto! SM, Pronto! Sonar OneStep, Sonar AutoFocus 5000, Super Clincher, Supercolor 1000, Supercolor 1000 DeLuxe, Supercolor AutoFocus, Supercolor AutoFocus 3500, The Button, TimeZero OneStep, TimeZero Pronto AF
The camera feeling
The simpler box-models are perhaps a little bit easier to use and have their own charm. However, nothing beats the feeling of shooting with the foldable SX-70s. I always get a very tangible feeling with the SX-70. It is the sensation that you are actually doing something worth your time and it feels more creative. It is a little bit like using a very expensive pen to write with instead of using a cheap freebie plastic pen. The outcome of what you are writing might be the same junk or masterpiece with both pens. But the process of writing is so much more fulfilling with the expensive pen. Same goes for the SX-70, the images might be the same but the process is so much more enjoyable with the folding versions.
What SX-70 camera should I buy?
When deciding on what camera to buy when it comes to the foldable SX-70s, you should probably first decide if you want autofocus or if you like to keep only manual focus. After that choice, I would decide if I want to spend the extra money on a refurbished camera or just go out and buy one at a flea market or ebay. The only downside with the refurbished cameras is obviously the price difference. On the other hand you gain a camera that will have less problems and it will most likely keep up to standards for many years to come.
And lastly, according to Gary at Mint Camera, you should not go for the early "Model 1 and Alpha 1 without upgrades. The reason is fairly straightforward – they are rather unreliable and it is not easy to get a good picture. There's a steep learning curve, and a lot of wasted film too." So basically, the latter models and years of manufacture is better. Polaroid improved the cameras after they started to get customer feedback both in terms of functionality/engineering and materials used.
References:
https://www.instantoptions.com/landlist/cameras/sx70/folding.php
https://mint-camera.com/blog/en/polaroid-sx-70-model-1-vs-alpha-1/
Related articles: