The DJI RS 3 Mini is the first mini version ever in the RS series. It is a compact and easy-to-handle stabilizer with high load capacity. It supports common mirrorless camera and lens combinations and inherits the excellent stabilization performance from the RS 3 series. Light and elegant, the RS 3 Mini delivers professional stabilization and efficient control for more creative freedom and endless possibilities.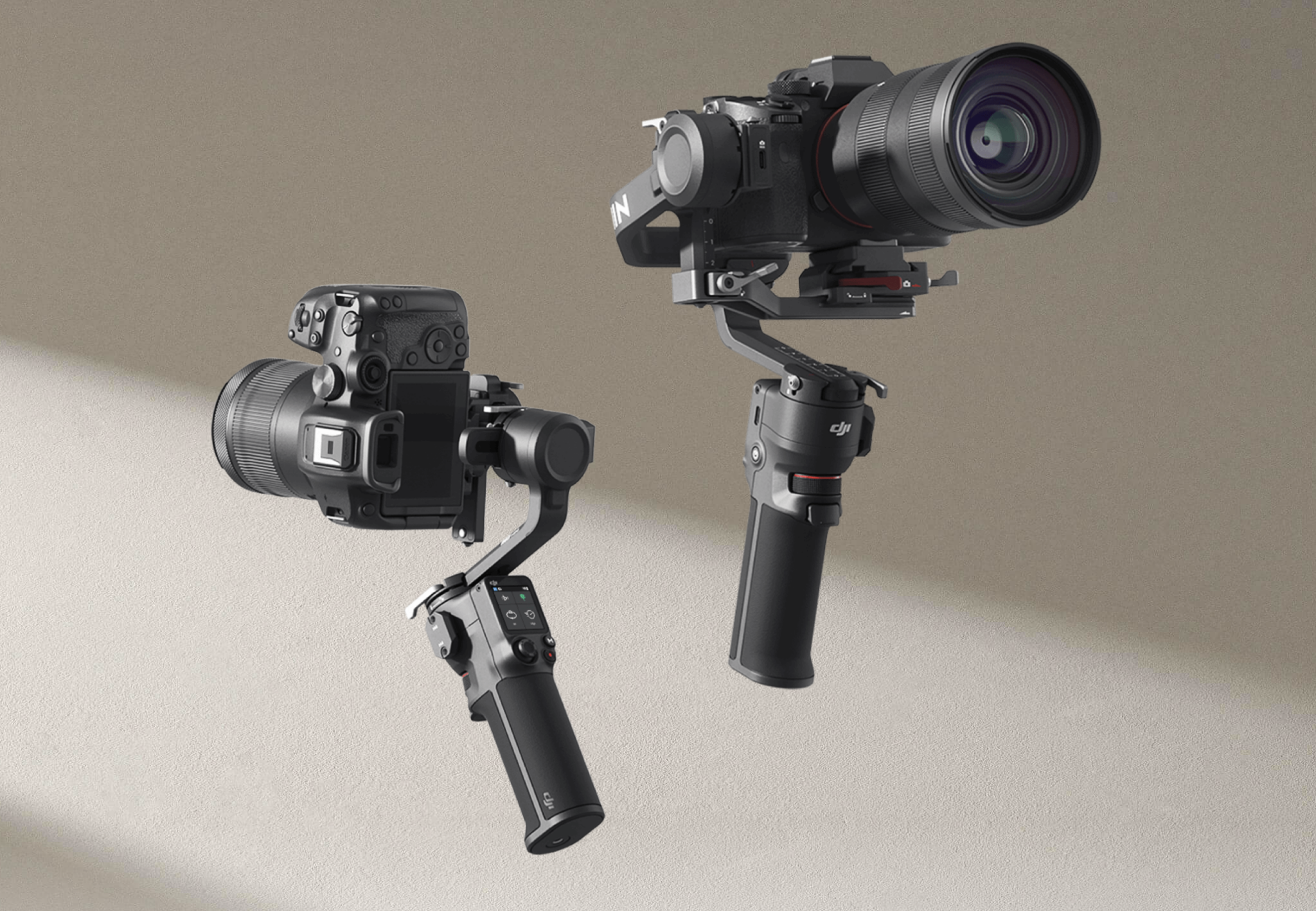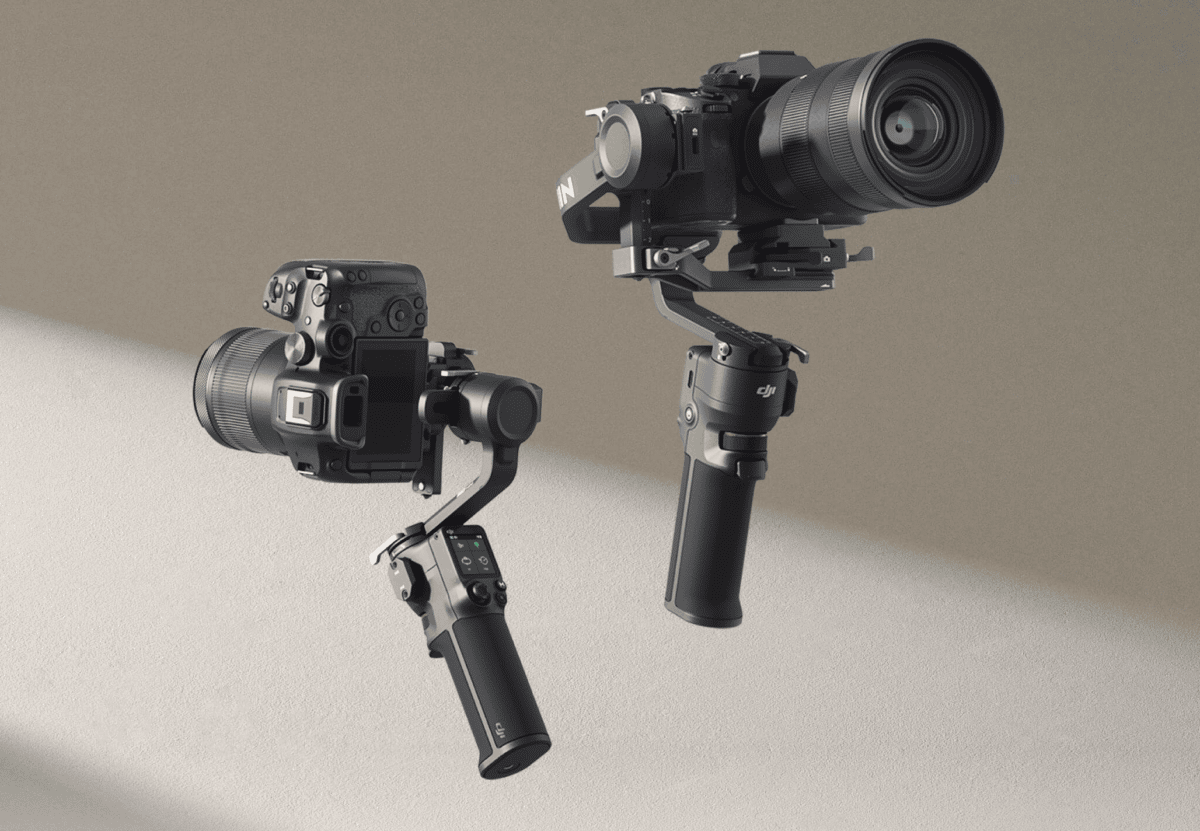 Highlights
Can handle a load of up to 2 kg
A 1.4″ LCD touchscreen gives you a quick overview of your settings
40% lighter than the RS 3, weighing only 795 g
Battery life of up to 10 hours
3rd generation RS stabilization algorithm
With the Gimbal Mode Switch button, you can switch between several different modes
Extremely compact construction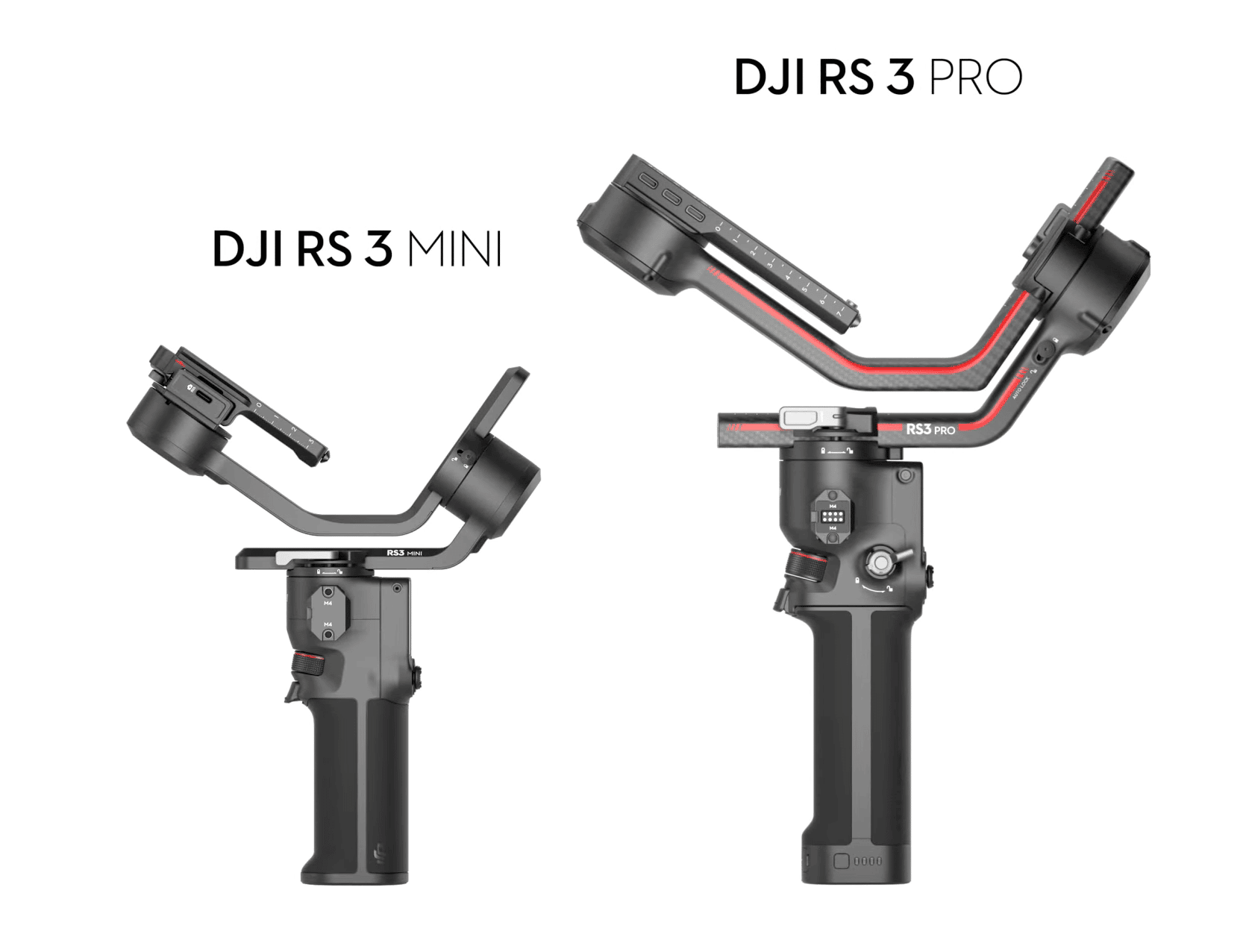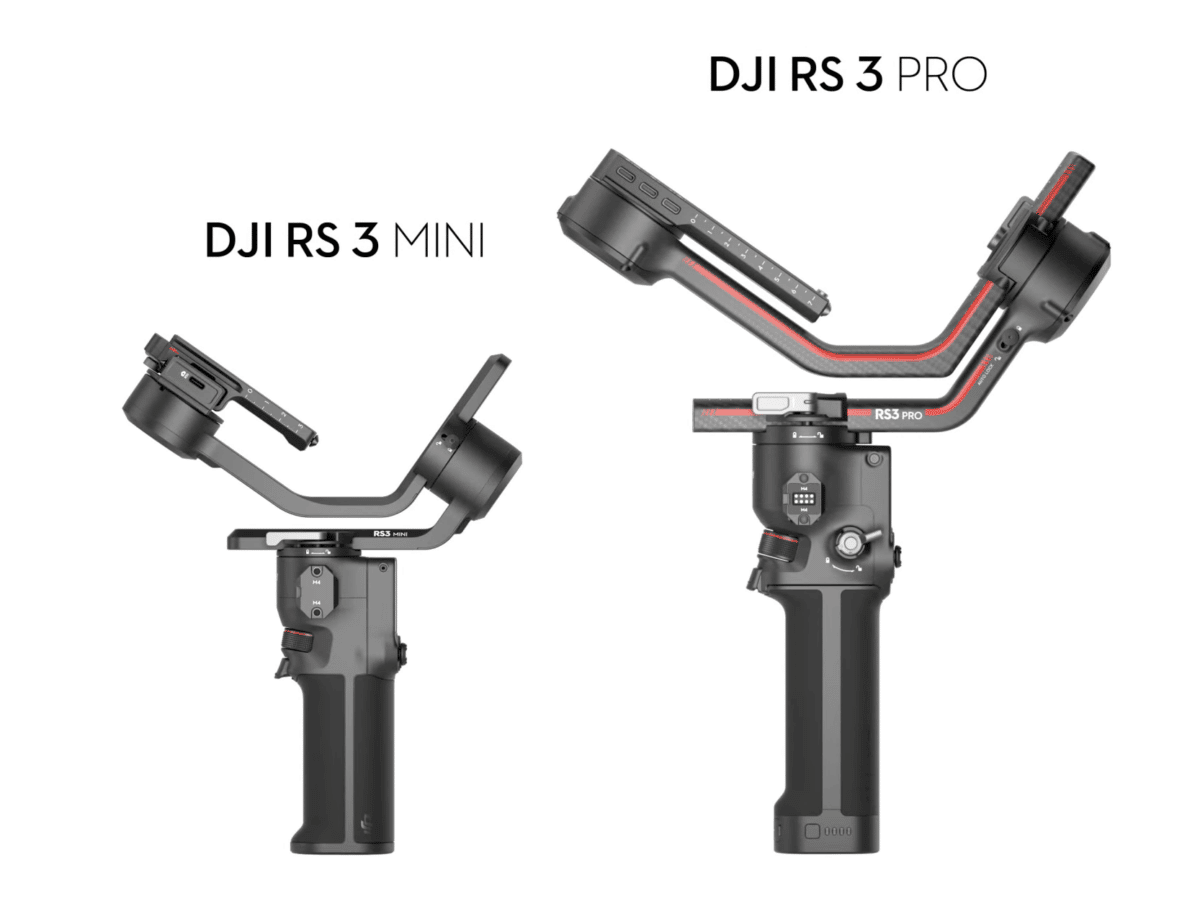 The RS 3 Mini has a more compact construction than previously seen in the RS series, integrated with battery and built-in vertical photography capability. The compact and portable body makes it easy to fit into a shoulder bag, allowing you to travel light. When in use, the RS 3 Mini is approximately half the size of the RS 3 Pro, making it more comfortable for prolonged use.
Super light, easy to control
The RS 3 Mini weighs only 795 g in portrait mode, about 50% lighter than the RS 3 Pro and 40% lighter than the RS 3. It weighs only 850 g when photographing with the horizontal plate. Additionally, a concentrated balance center provides a more stable and ergonomic handheld experience. The RS 3 Mini has a load capacity of up to 2 kg, making it easily able to handle larger kits such as the Sony A7S3 + 24-70mm f/2.8 GM lens.
Professional stabilization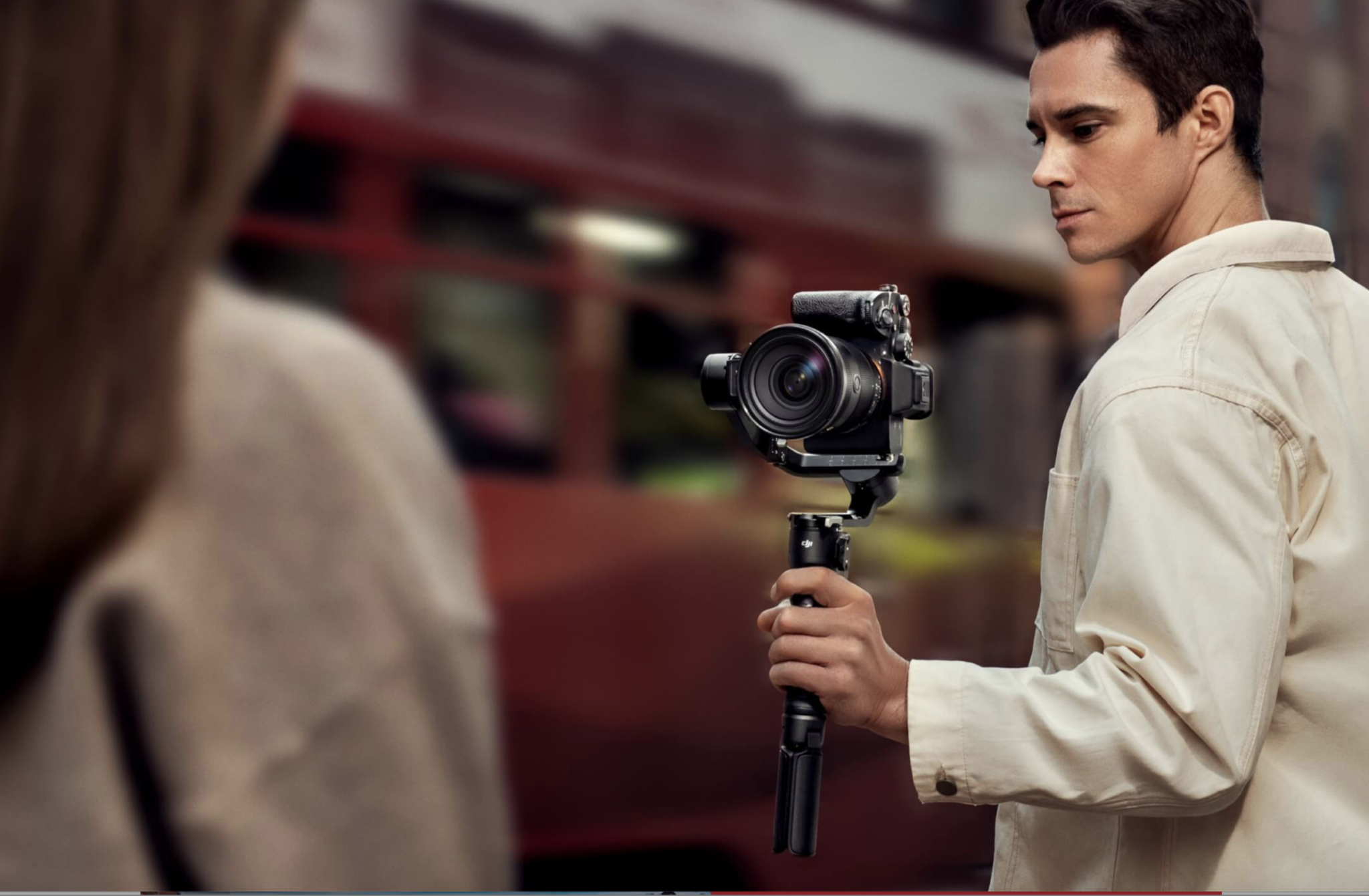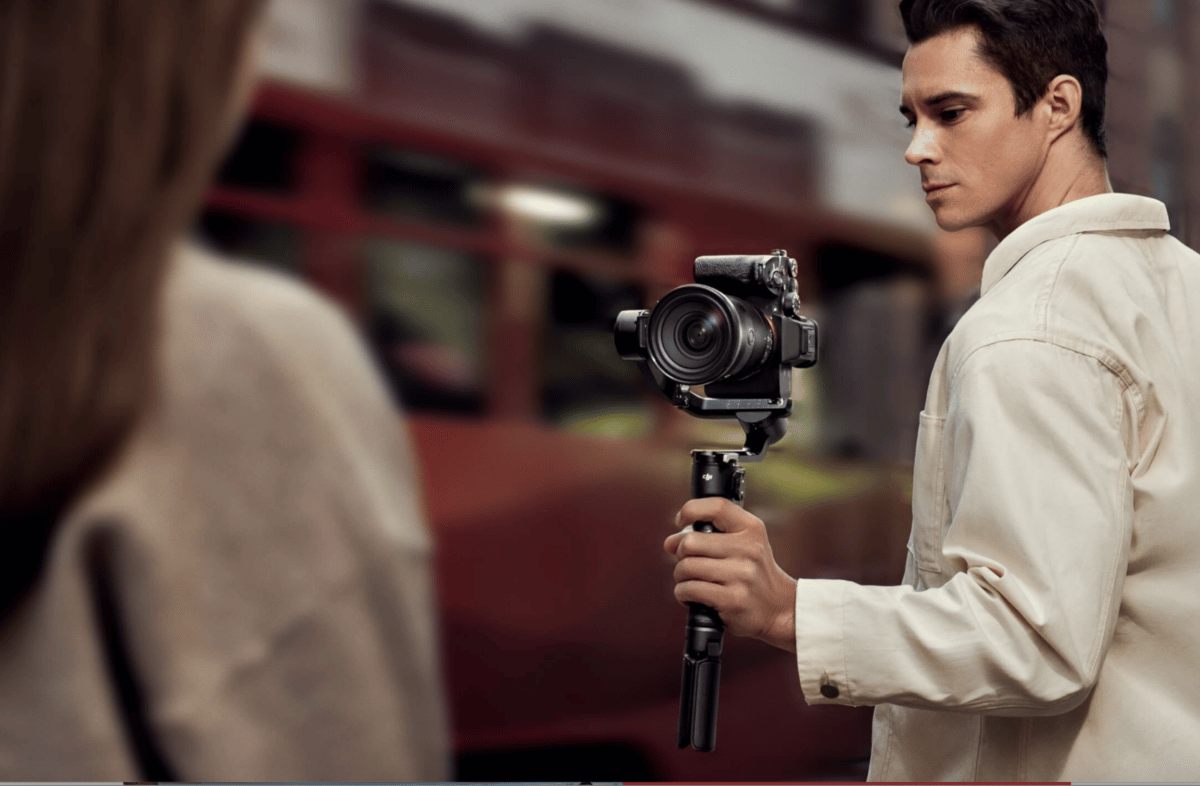 With the same outstanding 3rd generation RS stabilization algorithm as the RS 3 Pro, the RS 3 Mini can achieve professional image stabilization. Whether you are running, taking a shot with a low angle or photographing in low-light conditions, your images remain stable.
Quick-release plates
An upgraded dual-layer quick-release plate has an upper plate that prevents the camera from rotating and coming loose. With clear mounting and locking marks, it is incredibly easy to mount your camera on the gimbal and also to store the gimbal. It also follows the ARCA standard, which allows for comfortable switching between tripods. Built-in vertical photography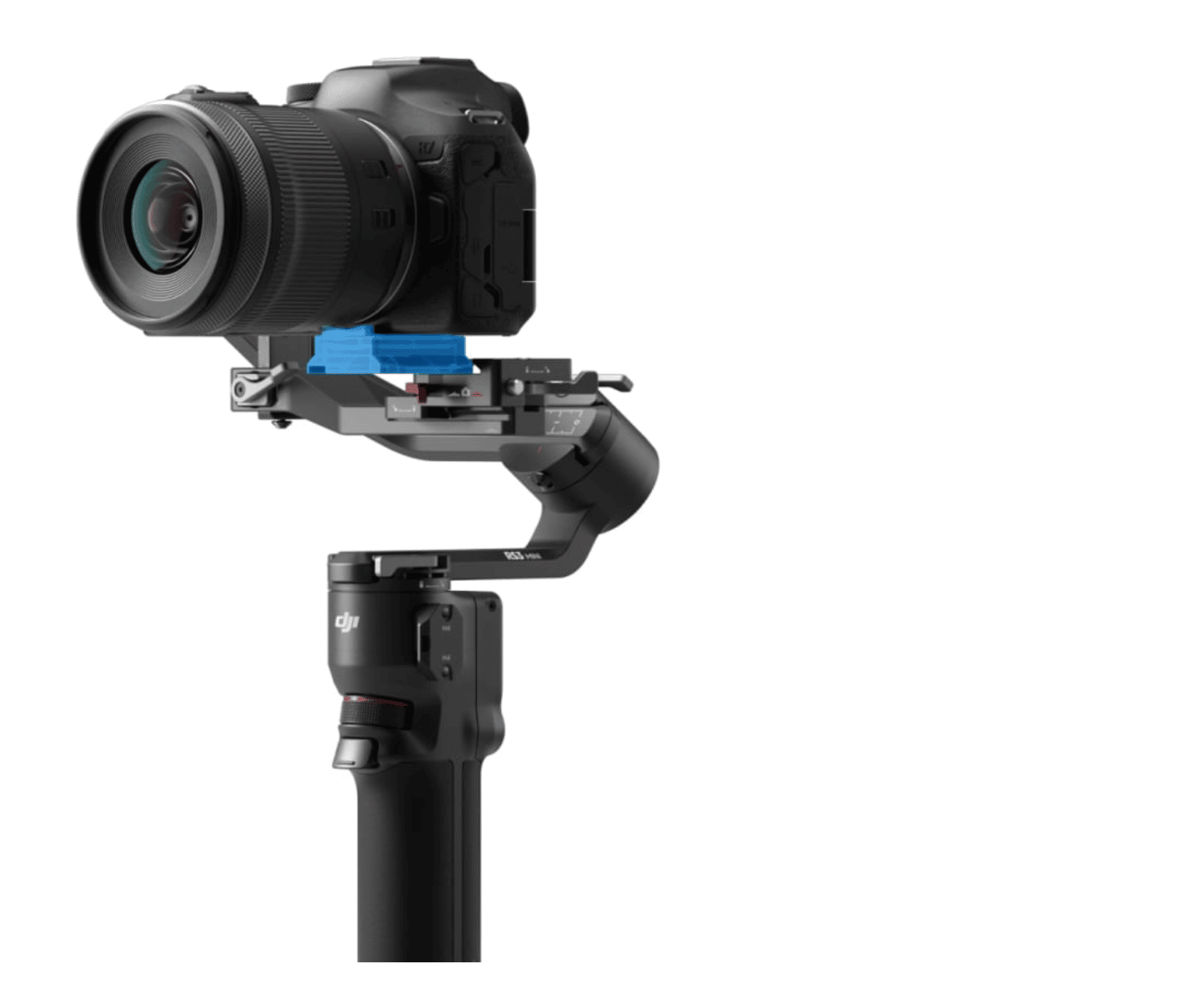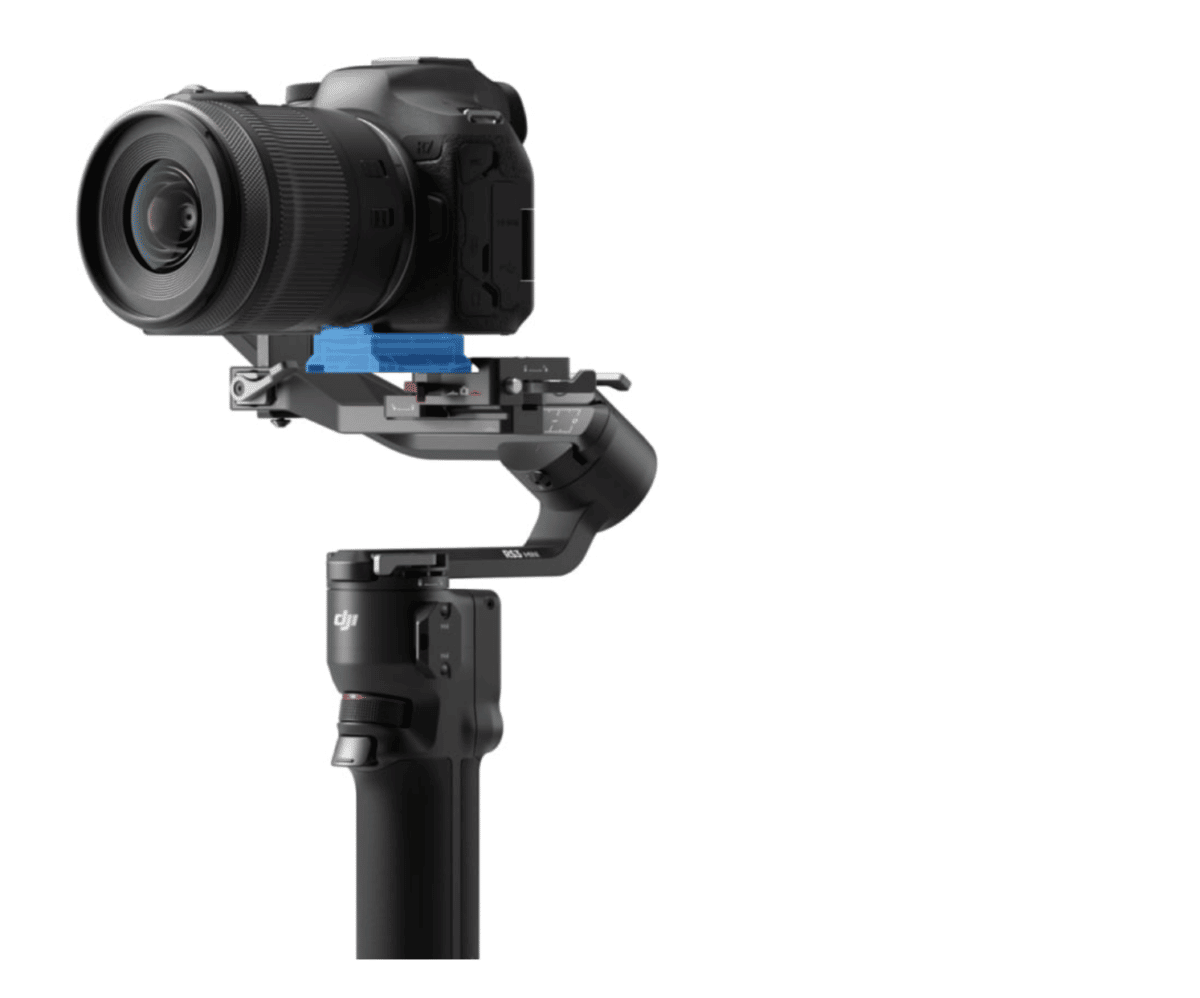 The RS series has made a big breakthrough with built-in vertical photography on the RS 3 Mini. Switch to vertical photography directly without any extra accessories. Simply mount the regular Quick-Release plate on the gimbal's vertical arm and create film content that is optimized for social media platforms. Compared to portrait modes on other gimbals, the gimbal rotation angle for the RS 3 Mini in Native Vertical mode is greatly expanded. It even offers the same control experience as in horizontal mode. It is also easy to film in Upright, Underslung, Flashlight and other operation modes.
NATO Expansion Port
The RS 3 Mini is equipped with a NATO port to support the installation of accessories such as handle grips, external flashes, and monitors, enabling more configurations and greater flexibility.
Bluetooth Remote Control
The RS 3 Mini comes with the same Bluetooth remote control that debuted on the RS 3 Pro. This feature supports common mirrorless camera models and allows the RS 3 Mini to automatically reconnect to a camera after the initial pairing. After Bluetooth pairing, you can directly control the video recording and photo recording functions on your camera through the recording button on the gimbal. When using a Sony camera with a supported digital lens, you can directly control the lens's optical or digital zoom via the front wheel, eliminating the need for a camera control cable.
Gimbal Mode Switch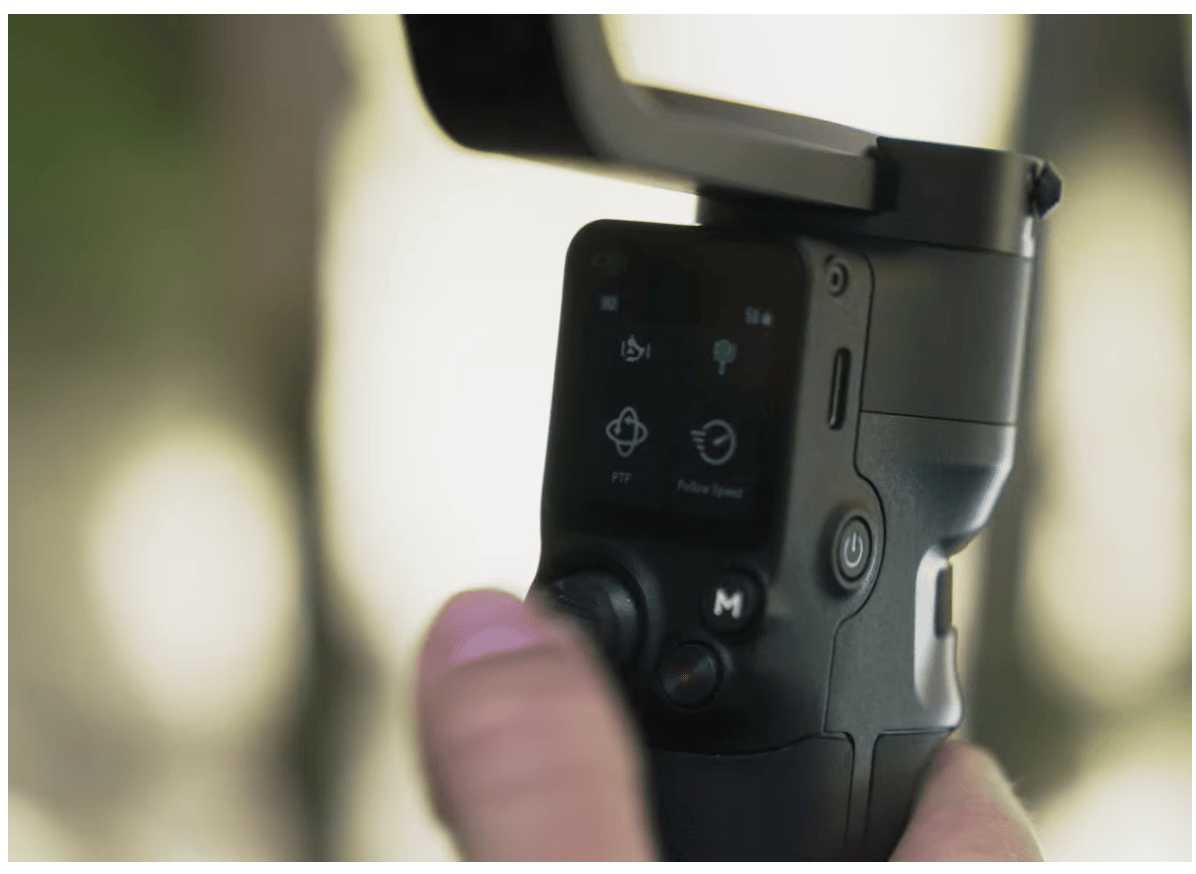 Press the M button to switch between PF (Pan Follow), PTF (Pan and Tilt Follow) and FPV mode. Photographers can also customize the tracking speed and other parameters for the RS 3 Mini on the touch screen, making for a smoother and more intuitive photography experience.
1.4″ full-color LCD touchscreen
The RS 3 Mini has a 1.4-inch full-color touchscreen with a new user interface. Adjust most features without the app and access common settings quickly and intuitively.
Focus on the front wheel
Like the rest of the DJI RS series, the RS 3 Mini has an ergonomic front wheel that rotates to adjust focus, ISO, aperture, shutter, and other parameters. Control the movement of the gimbal's three axes with the front wheel for a more efficient solo-shooting experience.
Shoot for 10 hours straight
The integrated battery grip supports up to 10 hours of run time, providing enough power to fully meet the photography needs of all-day use. Charge the RS 3 Mini in as little as 2.5 hours to quickly get back to shooting. You can even use it while charging.
Included in the package
DJI RS 3 Mini USB-C Charging Cable (40 cm) Quick-Release Plate Multi-Camera Control Cable (USB-C, 30 cm) Screw Kit 1/4″-20
Ending words
DJI has really managed to make a flexible and versatile stabilizer that is lightweight, easy to use and packed with useful features.