The Google Play Store is a great place to find a number of different apps that allows you to do various things. However, the Play Store does not carry every app out there often refusing to carry any unofficial app that is not officially authorized.
GBWhatsApp is not carried by the Play Store because it is an unofficial version of the official WhatsApp owned by Facebook. GBWhatsApp may not be as reliable as the official WhatsApp Application.
What is the Difference Between WhatsApp and GBWhatsApp?
Both WhatsApp and GBWhatsApp are crossing over platforms for messaging and voice over IP services. These apps allow you to:
Send Text Messages
Make Voice Calls
Make Video Calls
Images
Documents
User Locations
The GBWhatsApp takes the official app and has modified it adding numerous features that users find handy including the fact that you can control various privacy options, has enhanced messaging, more emojis to choose from, and customize your theme among other features.
The GBWhatsApp claims to not clash with the official WhatsApp allowing both apps to be installed on the same device without interrupting any of the operations of the official app.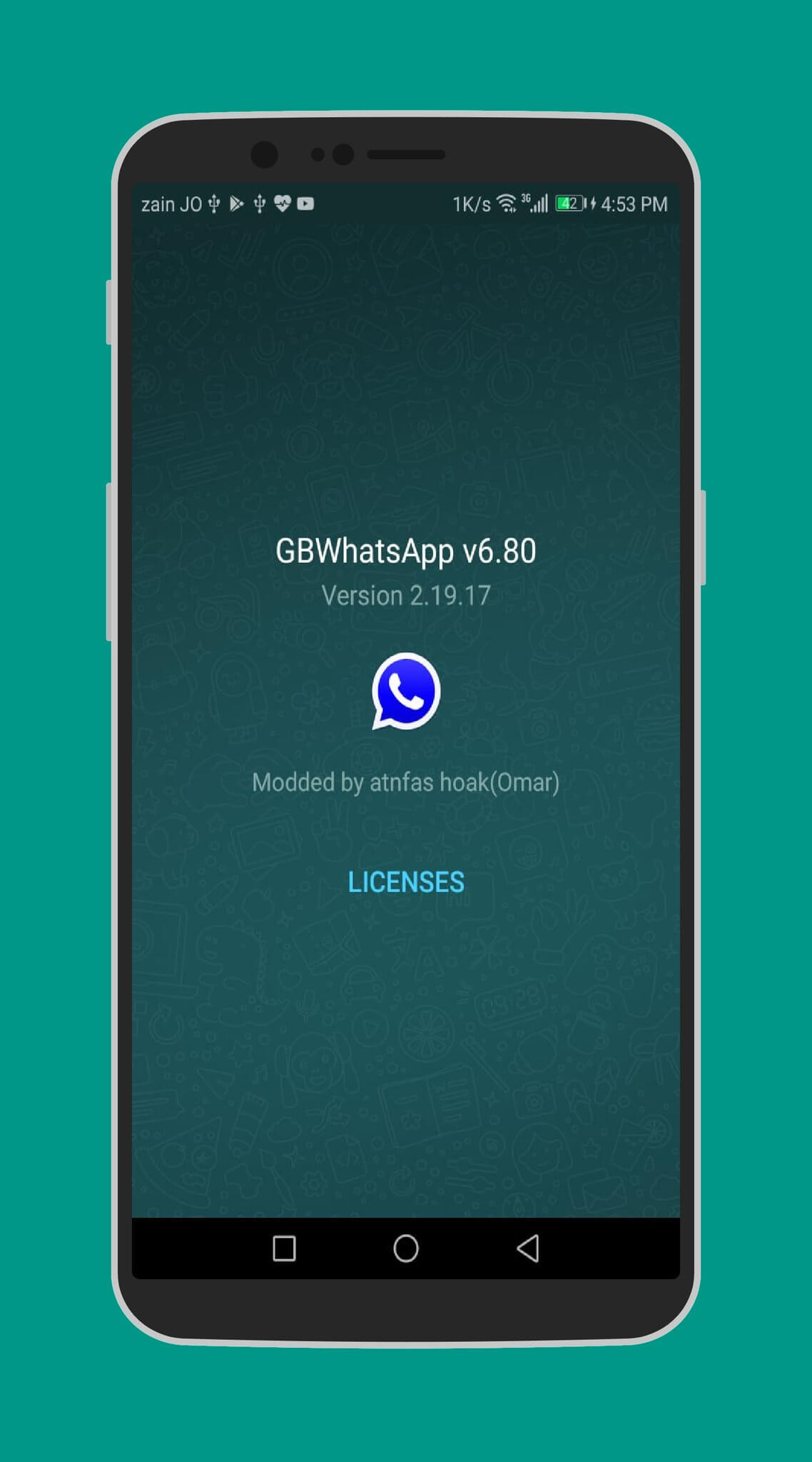 Since GBWhatsApp is not owned or sanctioned by Facebook or WhatsApp Inc. Google Play Store refuses to carry the app because they feel that this modified app infringes on the official app, so refusing to carry it is their way of showing their disapproval and supporting the official version.
However, it is extremely easy for those wishing to get the GBWhatsApp and the added features to do so from a number of third-party sites. Downloading this unofficial app is free.
The people behind the GBWhatsApp also keep their app updated and fix all the bugs so that the app remains current with the official WhatsApp and goes beyond with the added features that most people love.
This modified app has been downloaded an estimate of 10-20 million times on Android devices. Due to the added features, GBWhatsApp possesses this App is often considered to be the best messaging app currently available even surpassing the original WhatsApp.
To download this app you simply have to download the APK for GBWhatsapp and you are ready to use the app. However, you do want to be careful in choosing the third party site that you download the app from as some of these sites are less reliable than others.
Like the original WhatsApp, the GBWhatsApp is easy and fun to use. GBWhatsApp can be downloaded on Windows PC and laptops as well as on Android devices. GBWhatsApp is also free of viruses and malware so feel pretty secure using and downloading this App.
Once you install the GBWhatsApp you will need to register your mobile number with it and then you are free to use the app as often as you would like.
If you like the WhatsApp, but wish that it had more features then GBWhatsApp may be worth considering.