VidMate is a video app that runs on any Android device and allows you to find the very latest music, Movie, and TV videos as well as TV series. Not only can you watch videos using Vidmate you can also download videos from within the applications itself without needing to install a third party video download.
There is absolutely no limit to the amount of content you can watch or download, which allows you to watch or download as many or as few videos as you wish.
Features of VidMate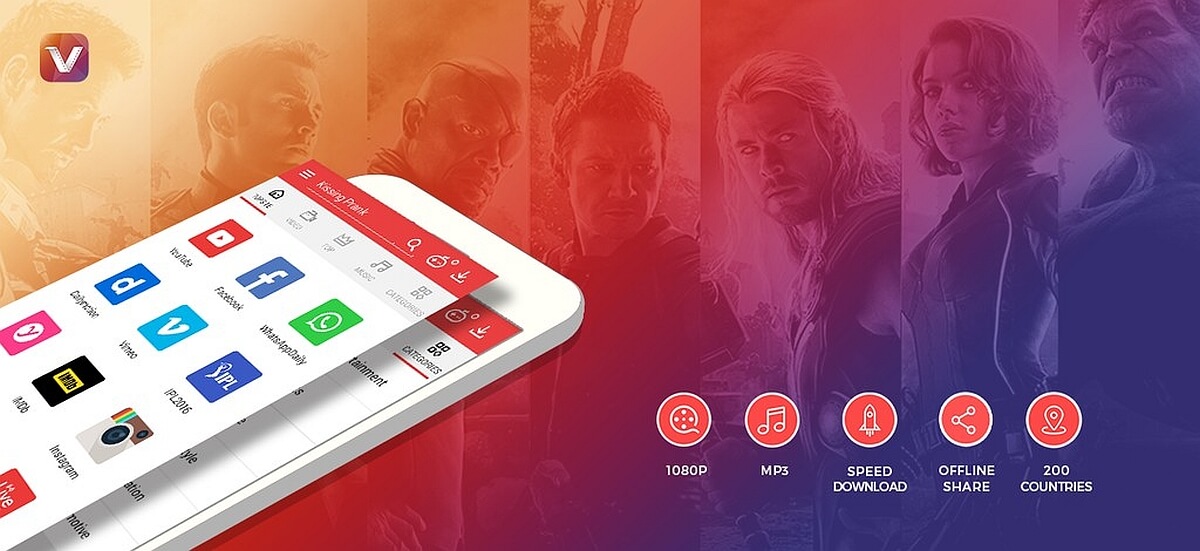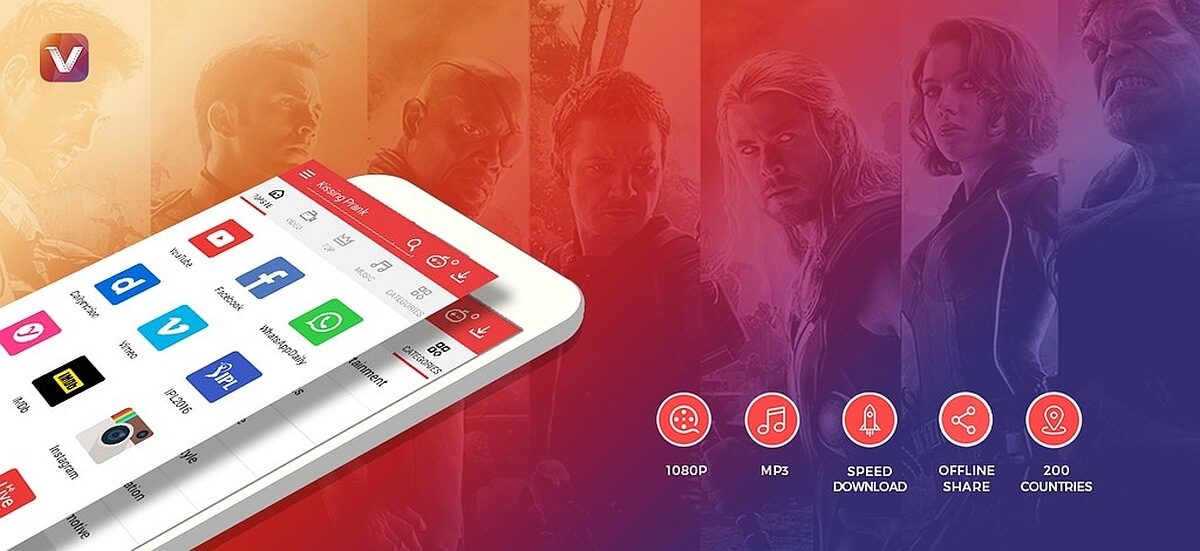 Vidmate has a lot of features that are worth knowing about. These features include:
You can watch and download unlimited videos
There are more than 200 channels for you to choose from
Downloading videos are incredibly fast
All videos offered by Vidmate are HD quality
Can watch TV with a list of popular channels that Vidmate offers
Vidmate makes recommendations for content based on the history of your activities on the App.
Can pause and then resume your downloads as you wish
The Vidmate app shows comedy shows you can download allowing you to watch several popular comedy shows.
Vidmate has the very latest and most popular movies
Vidmate has 9apps available on the application
The Interface is easy to use
How to Download Vidmate APK for Android
If you want to download Vidmate APK to your smartphone or other Android devices then you can download this app using this link. The App is 100% free so it won't cost you a single penny.
Install the App
If your device happens to say "Installation Blocked" you can then go to the setting on your phone and choose Security.
Now choose the option to download from unknown sources.
Launch the App and then go ahead and brown, watch a video or download a video of your choice.
Also in the setting section of the Vidmate app, you can select the sites you want to show up on your interface.
The Vidmate APK app is extremely popular and allows you to download videos from such sites as:
Once a video is downloaded you don't need to be the Net in order to view the video allowing you to download videos to watch while on trips, camping, or other places where the Internet may not be readily available.
Other reasons for Vidmate's popularity include the fact that you can watch and download the very latest videos and music almost as soon as it becomes available and that Videomate is absolutely free to download and use meaning you can watch hundreds or thousands of videos absolutely free.
While there are other video apps available VidMate is one of the most popular.
If you are looking for a free app that allows you to download high quality and popular videos then Vidmate may worth consideration.