Smart devices are today considered as an essential part of life, and that is why even children today are seen walking around with iPads and iPhones. The only problem with smartphones, especially with children, is that they are exposed to so much risk while exploring the internet. For most parents, digital parenting has been a great way to ensure that they keep their children safe from predators.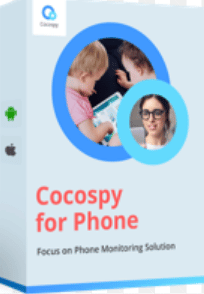 When it comes to monitoring apps, it is imperative to make sure that you track everything. That includes texts messages, emails, social media activities, and browsing history. However, according to reports, most parents whose children use iOS are quite particular about certain features when choosing monitoring apps and they include;
Keylogger
This is a feature in mobile phone tracking apps that allows you to track every key stroked on the iOS device that you are following. Finding a good Keylogger for iPhone and iPad, on the other hand, is not easy. That is because most will require you to jailbreak your child's phone and this comes with bad consequences.
That is because jailbreaking an iOS device makes it easy for cybercriminals to attack your loved one's phone.
However, it is good to know that there are also some good iOS tracking apps that won't require you to jailbreak the phone that you want to track and cocospy is one of them. The advantage is, you can use the app remotely without having to install the app on the phone you and to track. Keylogging also makes it possible for you to know the passwords of the phone that you are tracking.
GPS tracking
Knowing what your child does with their phones alone is not enough to tell you his or her real characters. Remember that there are children especially teenagers who get addicted to drugs at a young age. These are the kind of children who will skip school to go and smoke or drink alcohol at the usual place. With GPS tracking, you can always know where your child is at all times.
Also, GPS tracking can come in handy in case of an emergency like kidnapping. A proper GPS tracking, however, will not only show you the location of your child but will also allow you to know where they have been.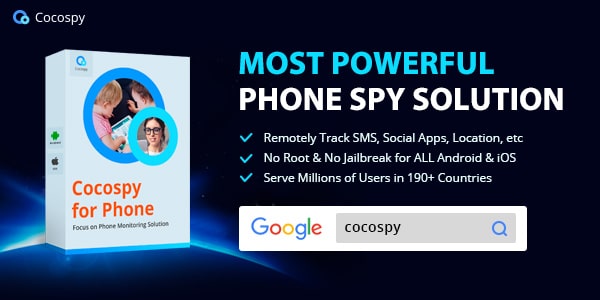 Private messages tracking
One of the most dangerous places for any child is social media. That is because it is one place where everyone can get in touch with anyone through private messaging. The worst part, however, is that fact that child predators are capable of reaching your child and brainwashing them to do humiliating things. That is why most parents are very particular about this feature.
Remember that it takes a lot of time before someone can get your child to go rogue. It takes constant chats and sharing pictures and videos which generally happen only through private messaging. Also, know that this requires some right amount of time because the trust has to be built and that can go on for severalmonths' right under your nose.
With the right tracking app, on the other hand, you will always be in a better position to intervene before the situation gets out of hand.
Browser history and shared files monitoring
The internet is full of everything, and a simple link can lead to a page that you never expected to land on. The same thing happens to children, but the worst part is that they can fall on pages suggestive and sensitive content. With an excellent mobile tracking app, you are capable of blocking certain kinds of links.
Remember that children's brains are hungry for information and they don't have the capacity of deciding whether they are getting the right information or not. Such things easily lead to phone addictions because their brain will have obtained information that the content he or she found is what their lives need to be about. The same applies to things like games which can be very addictive even to some adults.
The files your child shares online must be screened by you. Today, nude pictures of children are all over the internet because they are copying what they see on television. To avoid your child from doing such an embarrassing thing, you will have a good tracking app.
Conclusion
When it comes to picking the right iOS tracking app, it is imperative that you ensure that you deal with a genuine developer. Some so many parents have been victims of con artists who pose online as mobile app developers.