Background checks haven't always been an easy undertaking. We have had several options through the years, but modern technology has significantly made the process much easier. Platforms like TruthFinder have come in handy when one needs crucial background information on a person of interest. Some of these online resources demand a subscription, while others offer a free trial period for new users.
Here are 10 websites that you can use to find people on the internet.
TruthFinder
While there are many names in the market today, TruthFinder is a firm favorite for many. People don't only use it to perform checks on potential employees or business associates, but this powerful search tool has helped reunite families and friends over the years.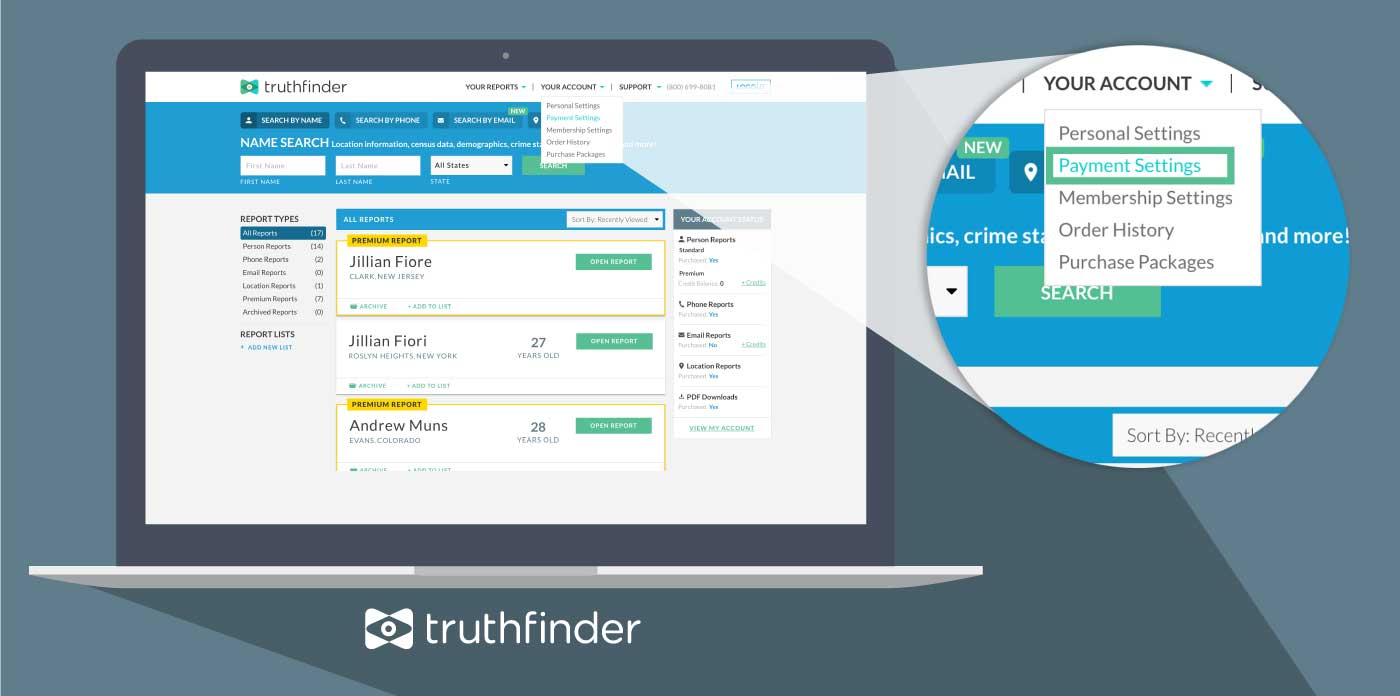 TruthFinder helps you access information such as:
Birth and death records
A detailed address history
Possible associates, roommates, friends, and possibly exes
Possible relatives
Contact information
Criminal and traffic offenses history
Education and job records
Dating profiles
Social media profiles
Assets held by the person of interest (inclusive of vehicles and other properties)
You may use the engine to search yourself, and in so doing you will access possible relatives and other kin on your family tree. TruthFinder performs a deep scan and accesses hundreds of millions of public records, granting you access to everything you need via one online platform.
User Friendly
This search tool has a very straightforward process. A simple wizard guides you through the process, asking for vital information at the necessary stage until the final report is processed. You will receive probing questions along the way for a more refined search, ensuring that you get the proper information on the final report.
You can conveniently process the final payment online and access the secure report. Each subscription gets you a month of unlimited reports on TruthFinder.
Instant Checkmate
Instant Checkmate has facilitated almost 1.5 billion successful background searches by its users. This public records search engine helps you perform a proper check on anyone using their first and last names, phone number, city, and possibly state. The platform grants you access to the subject's name, age, date of birth, contact information, criminal records, court records, and so much more.
Intelius
Intelius helps you reconnect with old friends, check someone's current contact information, his or her criminal history, and so much more. On the website, you can find property details, search a phone number, or search for a person by name. Intelius grants you access to a lot of information, effectively giving you a clear idea of the person's history and those closest to him or her.
CocoFinder
This powerful search tool is a must-have when trying to find someone online. CocoFinder gives you access to the people:
§ Phone number
§ Date of birth and age
§ Court records
§ Background check
§ Sex offender data
§ Current address
§ Arrest records
§ Relatives and associates
§ Traffic tickets, and more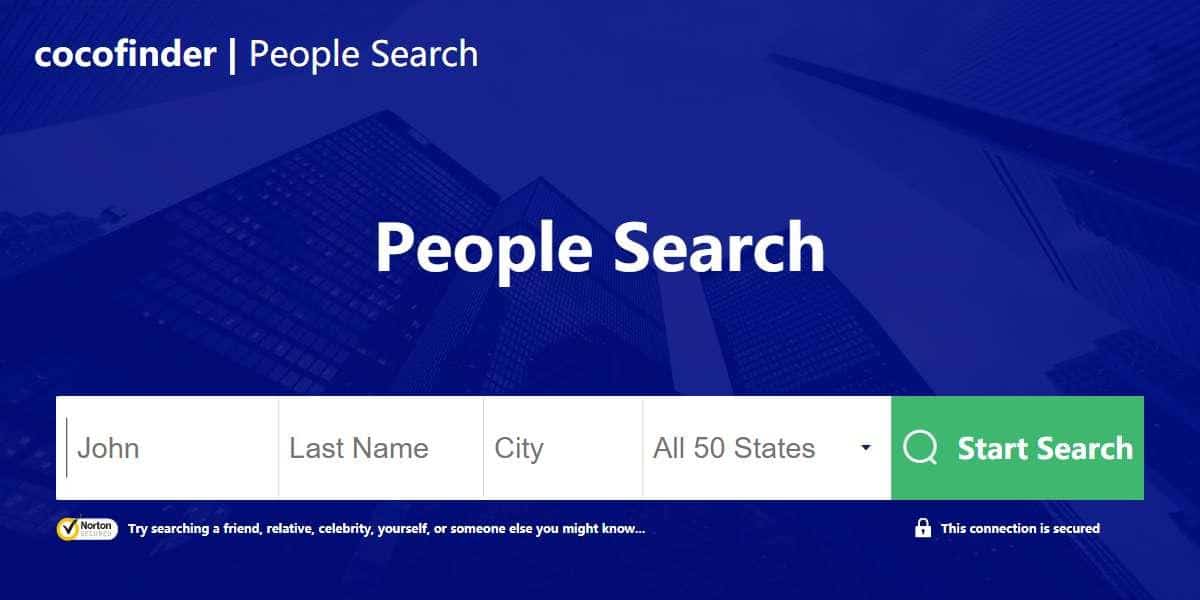 On CocoFinder, you can look up someone using their names, phone numbers, email addresses, and so on.
ZabaSearch
On ZabaSearch, all you need is the person's phone number and, or names to conduct a search. One of the biggest selling points for this site is that there's no registration necessary. On the site, you can opt for a White Pages search, Reverse Phone Lookup, or conduct an Advanced People Search. Each option depends on the information already at hand. This straightforward search tool is a favorite for many.
TruePeopleSearch
This site is one of the best online search tools available today. On TruePeopleSearch, you can access someone's age, contact information, address history, and a list of relatives using only a name, phone number, and a ZIP code. Simplicity is a big selling point, with users preferring a straightforward, hassle-free procedure when trying to locate friends and loved ones.
SpyDialer
SpyDialer is one of the easiest to use online and allows you to perform a search using the subject's first and last names, phone number, email ID, or address. Many users tend to favor simple and straightforward procedures when conducting searches, making this an ideal pick for many. An interactive wizard guides you through the process of a fantastic user experience.
BeenVerified
This site scours millions of resources to avail of a proper report after a quick, yet thorough background check. On BeenVerified, you can access information via:
Reverse Phone check
Email Lookup
Address Lookup
Username Search
Vehicle Lookup
Unclaimed Money checks
BeenVerified is one of the best and easiest to use when it comes to online resources that help you run a background check.
Pipl
Most insurance, government agencies, media companies, and financial institutions prefer using Pipl as the background search tool of choice. This platform helps individuals and institutions run checks and ensures that any dealings with new people pose no unwanted risks. On Pipl, you can access a wide variety of personal and professional information with ease, which explains why many people prefer the platform.
WhitePages
On WhitePages, you can search for background information on anyone using their first and last name, their phone number, or address. On this site, you can find the subjects:
Cell phone numbers
Criminal records
Traffic records
Scam or fraud ratings
Professional licenses
Background checks
Addresses
Age
Lien records
Property details
WhitePages is without a doubt one of the best background check resources available today.
Final Take
In today's world, networking has soared to unprecedented levels. We interact, work, and form connections with people whom, at times, we have not met physically or known very well. As a precaution, it is necessary to have some background information on these parties.
The above sites can go a long way in serving that purpose. With these tools, you have unrivaled convenience when conducting your searches, which can be done at work or in the comfort of your home.