People use people search services for a variety of reasons. Nonetheless, it is not easy to locate the best of them. Reason being: There are many platforms available on the internet.
When looking for the best people search services, you need to put several things into consideration. One, you have to put your needs into perspective. Secondly, have a good reason to use that service.
Finally, yet importantly, their services need to be reliable. One of the most prolific people search services in the US market that is recommended by many US citizens is truepeoplesearch.com.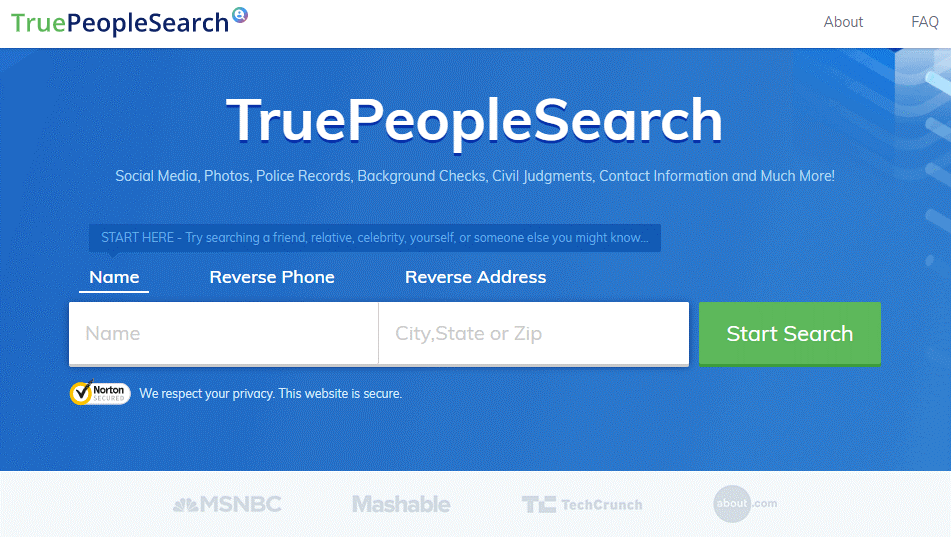 Wonder why many people recommend these services to their friends and relatives? It comes with numerous benefits that qualify it to be an award-winning website.
Here are reasons why you should trust the service.
User experience on the website is terrific
If you want to be successful online, your website should be easy to use. TruePeopleSearch presents an excellent and responsive website for users. Some of the qualities you should note on their website include:
– They have responsive pages; therefore, no delay whatsoever as you click through pages.
– Content is easy to understand. Content is valuable because it helps users understand the messages they want to pass to the user
– Professional use of graphics is also noticeable. There are ads (which are their primary way of generating revenue), but they do not appear haphazardly. Advertisements do not interfere with content, which means smooth flow when reading the content.
– You do not have to share personal information or create a new account when searching for anyone. If you do, then it will become public.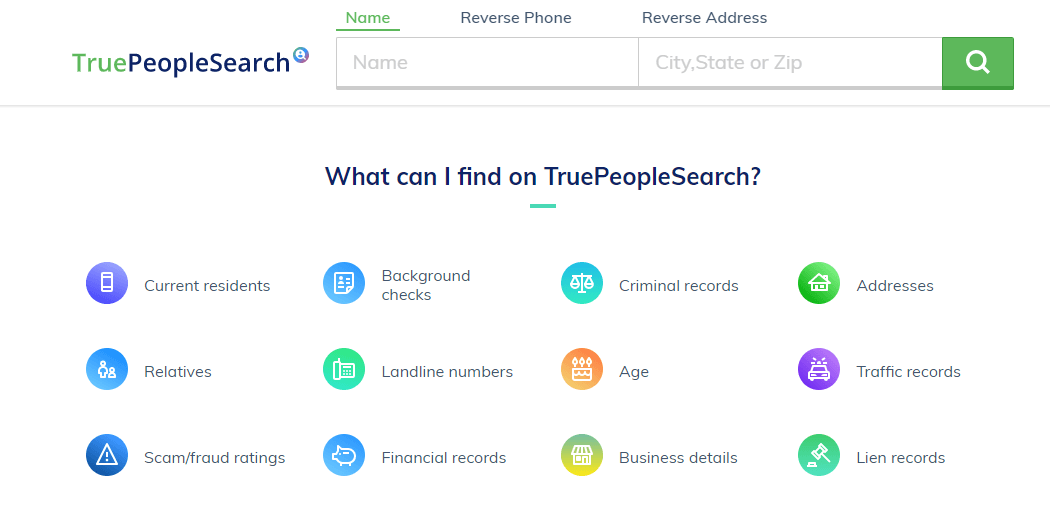 It is free, and people love free stuff
Most people search services do not offer services free of charge.
For most websites, once you search your account, the platform will generate a user report. You cannot access that report unless you subscribe to their services monthly, mostly. Other platforms will provide limits to the website's functionality so that people can register for their services.
For TruePeopleSearch, users do not have to pay anything. You do not have to register to sign up for an account, which is safe for people who want to keep their information private.
By the way, they do not have limits in the number of searches you can make in a given time. Carry out as many searches as you desire.


The service offers accurate data to its users
Most websites typically acquire information about people using third-party websites, social media platforms, and through public records. Nonetheless, sometimes, you could get wrong information about yourself and other people.
That brings the question of accuracy. As much as these errors are inevitable, TruePeopleSearch provides accurate data, at least 98 percent of the time.
By the way, reviewers note that it was a big shock on how the firm was able to acquire the least expected information about them, including vital details about their past.
You can also use it for professional Uses
The company's main objective is to provide personal details about lost people, close relatives, new addresses, and contacts. However, because of the significant amount of further information that the website offers, you can use the site in many ways.
– Employers can use it to know about someone before they can hire them
– You can use information from public records to know an individual's criminal history, their level of education, their email addresses, companies they have worked in before, their current and previous locations, their new phone numbers, people they have worked with, businesses they have owned, and other crucial details that you could not get elsewhere.
Regardless of the reason for using their enormous database to acquire information, it is best that you use it ethically. You should not use it to stalk people or for your gains like selling that information to firms that want to market.
Since the firm has a vast database, you are sure that you will be getting all the information you require without spending a coin. All the data will also be available to you within seconds of clicking the search button.
We can also conclude that the service is worth the try for anyone that wants to get information about celebrities or top-level managers.