If you have become tired of managing paper documents and deciding to go for electronic documents, you are welcomed. No matter, these are freelance contracts, a power of attorney, consulting agreement, or minutes of the board meeting. You can effortlessly get your PDF documents digitally and sign them electronically. Other than this, you can get any other services that an online e-servicer provides you.
CocoSign: E-Signature Solution
But, before we move forward, you need to decide which E-service providers you would choose. Well, if you plan to make your documentation and signatures electronically without any mess, go for CocoSign. CocoSign is an online E-sign pdf tool which helps you in managing and storing your documents. It is being used by numerous business tycoons and has been providing them its premium services.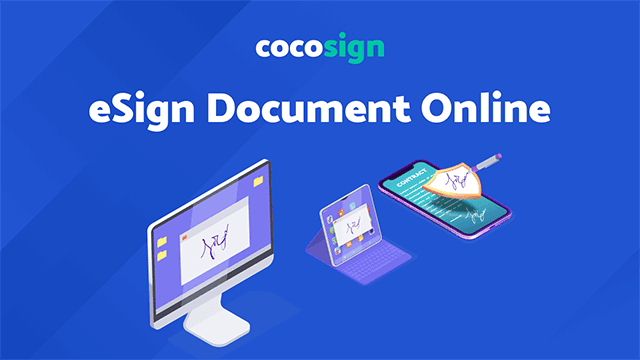 CocoSign has been featured by numerous brands like Forbes, Mac World, Business Insider etc. other than these magazines; it is popular in more than 190 countries who are satisfied with its work. Once you have registered CocoSign, you can sign electronically and become worry-free.
Significant features
CocoSign keeps your personal or business documents protected, which are not shared with any outsider. CocoSign permits you to sign your any document online through all types of devices, either laptop, computer, tablet, cell phone, hence CocoSign is user friendly.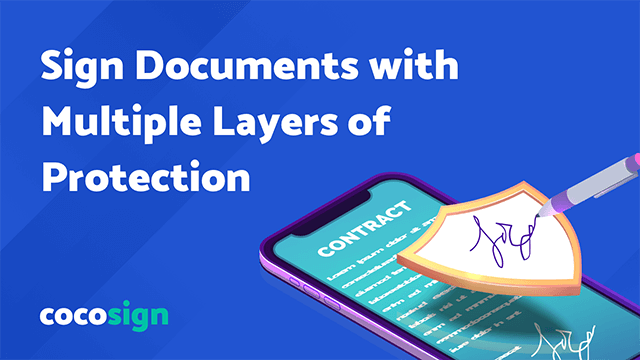 You can easily use CocoSign, even if you are a beginner and do not know how to use an online E-solution, you would get instructions. It does not only save your worthy time, but it also enables you to boost up the workflow and manage your business to take it to a higher level.
Sign PDF Documents with Digital Signature Online
When you sign up CocoSign, you would be able to sign your document easily and quickly. Since CocoSign has a spontaneous and easy to use edge. You can sign your document digitally by fowling the steps:
Upload a PDF
When you want to sign the electronic documents, you need to upload the pdf. To upload the pdf, you would need to click on the Upload button. There would be numerous options, and you would be required to open a File Dialog. After the file dialog opens, you can pick the pdf file that you need to sign digitally.
If this process seems hard, you can use the Drag and Drop option. For dragging and dropping, let the online page open. You need to open the File Manager where the pdf file is placed. By clicking on that file, you can drag the cursor towards the open page of the E-service and drop the file there. Your pdf has been uploaded.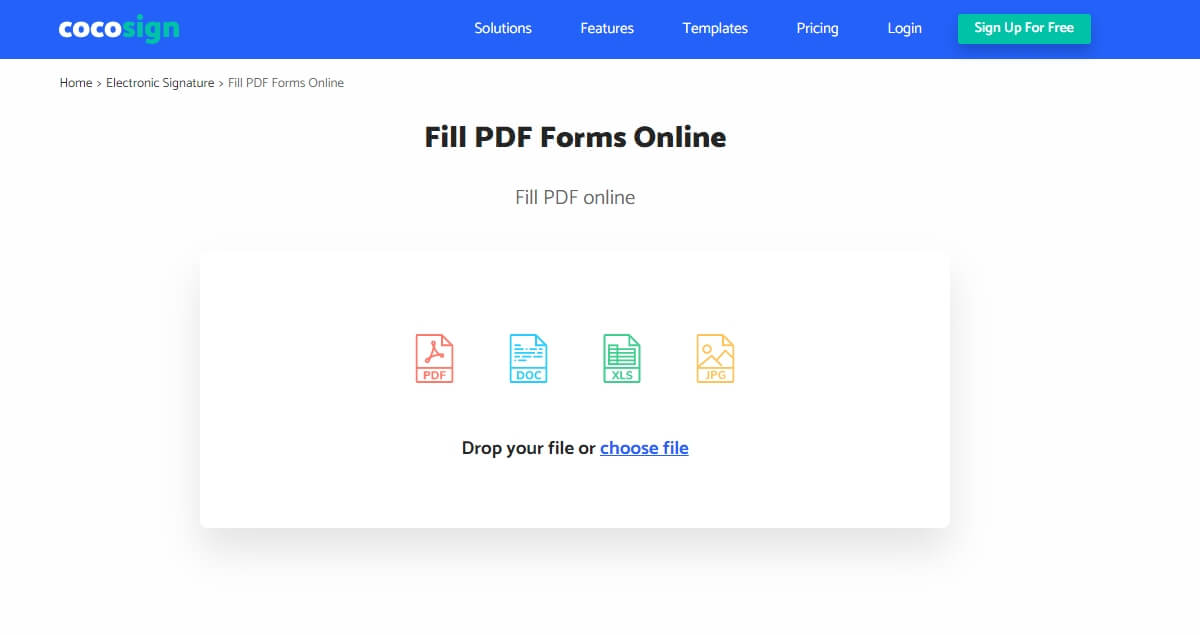 Insert your Signature
After uploading the pdf file, it is time to insert the document. You can scroll down the file and find the place where you need to sign the document. There you can drag the cursor and make a sign box. Now you have several options to insert or create the signature.
You can upload the picture of your signature.
Your name can change the font style to give it a signature form.
If you are using a touchpad or smartphone, you can simply draw the sign with your finger or stylus.
Choose the already signature and edit it to change the style or size.
After you have embedded or created the signature, you can insert this signature into the pdf wherever you want to place it.
After the procedure is completed, you can download the file in pdf form. You can see it has taken less than a minute and has saved your effort and cost.
CocoSign has brought simplicity to your business. By choosing CocoSign, you can easily save you time, money and effort. Instead, you can invest these things in your business and grow it to the next level.
Securing PDF Documents with Digital Signature
After you are done with the signatures digitally, you can secure this file by keeping it safe to CocoSign. In other words, if you signed a prescribed contract, it can be verified self-sufficiently by the CA. CA is the person who performs as a trusted moderator or sponsor. The people who are involved in the contract cannot be dependent upon the electronic signature supplier
Hence, some person would illegally interface the signed document, CocoSign would smartly recognize the person. The primary goal would be to make that significantly altered and would not match the key secured in the electronic certificate. CocoSign would provide you the clear evidence that the signed document has been interfaced with by the third party.
CocoSign keeps track of your document. It keeps an eye if any third party is tempering it, then it reacts promptly and informs you. After you complete the procedure, you would get the completed file immediately after every party has done it with the signature.