Smartphones are everywhere with new models coming out every week. In Q1 2014 according to MarketingLand (citing U.S. Consumer Device Preference Report) 66% of emails were opened on smartphones or tablets. If you are sending email messages, they absolutely must be mobile responsive.
What is Mobile Responsive?
While it would seem simple, it actually isn't. Web pages and email needs to be easy to read on devices of all different sizes. Images must resize themselves. Videos need to play with the phone or device held both vertically or horizontally.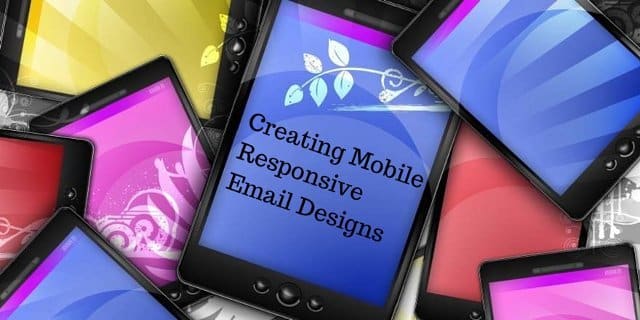 If 66% of emails are opened on mobile devices, what happens to those that display poorly? While marketers would hope the recipient would simply wait and read it on their desktop or laptop, many say they simply delete messages that don't look good on mobile. Unless you want to continue to risk having your important email messages deleted, now is the time to get serious about mobile responsiveness.
Typical Non-Mobile Responsive Problems
What is likely to be happening when non-mobile responsive emails are views on mobile devices?
Templates are typically too wide, leading to unreadable microscopic text
Mobile users must continually pinch, scroll, and zoom
Call to action buttons are too small to be touched instead of clicked
Many won't bother, leading to poor email marketing results.
Tips for Mobile Responsive Messaging
Even if you're using mobile responsive templates, creating the optimum mobile responsive messaging requires some changes. This slideshare provides some great tips:
SlideShare Highlights:
Why should emails be adapted for mobile (slide 2)
Mobile open rates have grown 300% since 2010 (slide 9)
Example comparing good vs bad mobile rendering (slide 12)
Design Highlights:
Simplify your emails (slide 19)
iPhone subject lines cut off at 35 characters, so front load your keywords (slide 20)
Reserve the top for your call to actions (CTAs)
Move social media links and buttons further down
Go easy on images; alt-text are vital (slide 21)
Use Capitals in titles
Good mobile rendering examples (slide 22)
Be sure to include or offer a plain text version because older phones including many older smart phones do not recognize mobile responsive coding.
How to Create Responsive Email Designs
Coding for mobile responsiveness is complicated, so why not take the easy way out? The latest versions from leading email solution providers such as GetResponse include responsive email design built-in.
Video Highlights:
Create your own templates from scratch
Drag and drop elements
Preview changes live
Easily paste and edit text
View changes as you go
Automatically adjusts to mobile
Looks great on any device
First truly responsive email design
Remember that your emails should lead your subscribers to a site which is also mobile responsive. Be sure to test any 'mobile responsive themes' you consider, because many are not fully mobile responsive – even though they claim to be. When testing, ensure that headers resize and videos can be played when the device is rotated in any direction.
Just as emails can be created using mobile responsive templates, you can also create mobile responsive landing pages – sometimes using the same solution. Mobile growth is only going to keep skyrocketing, so putting off going mobile responsive is just a very bad idea.
Thank goodness the new wearable technology is too small to read email on!