Are you a SciFi freak and always on the lookout for that gadget with a twist? That gadget or decoration that will stand out? Don't worry, we got you covered, here are 11 really outstanding SciFi gadgets to spice up yourself or your home. It is a mix of classic scifi and retro-futuristic stuff.
1. Led Luminous Glasses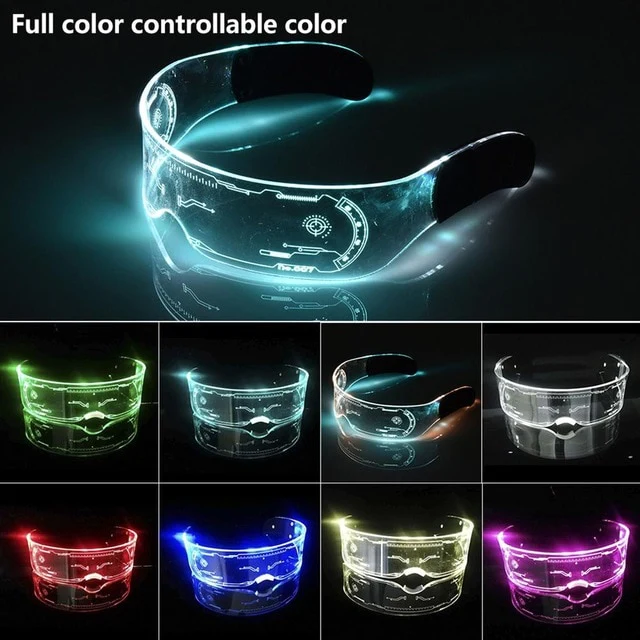 Over at thescifi.net you can find these really futuristic scifi glasses. They will surely light up your person at the party.
2. Isaac Asimov Diagram Poster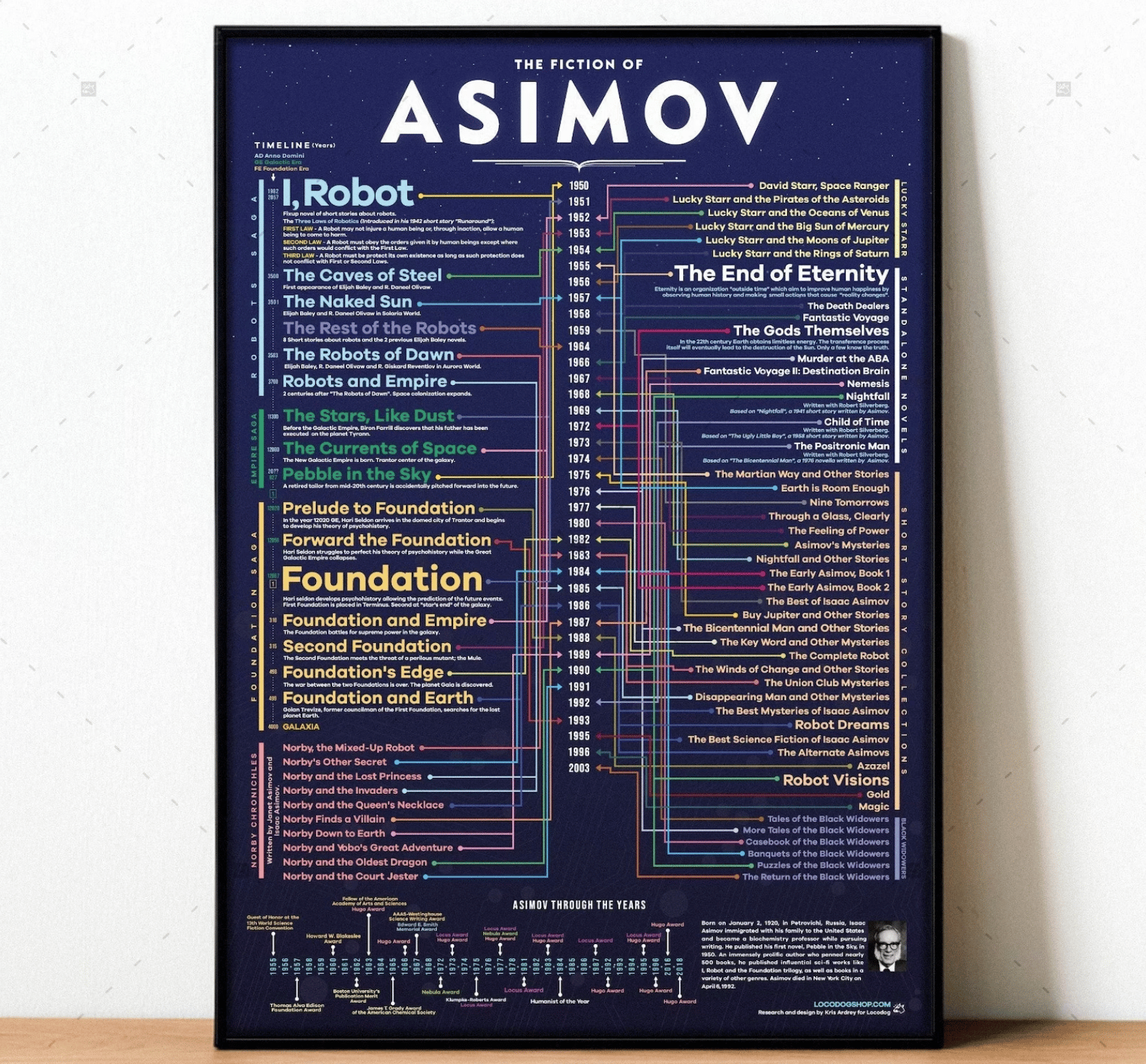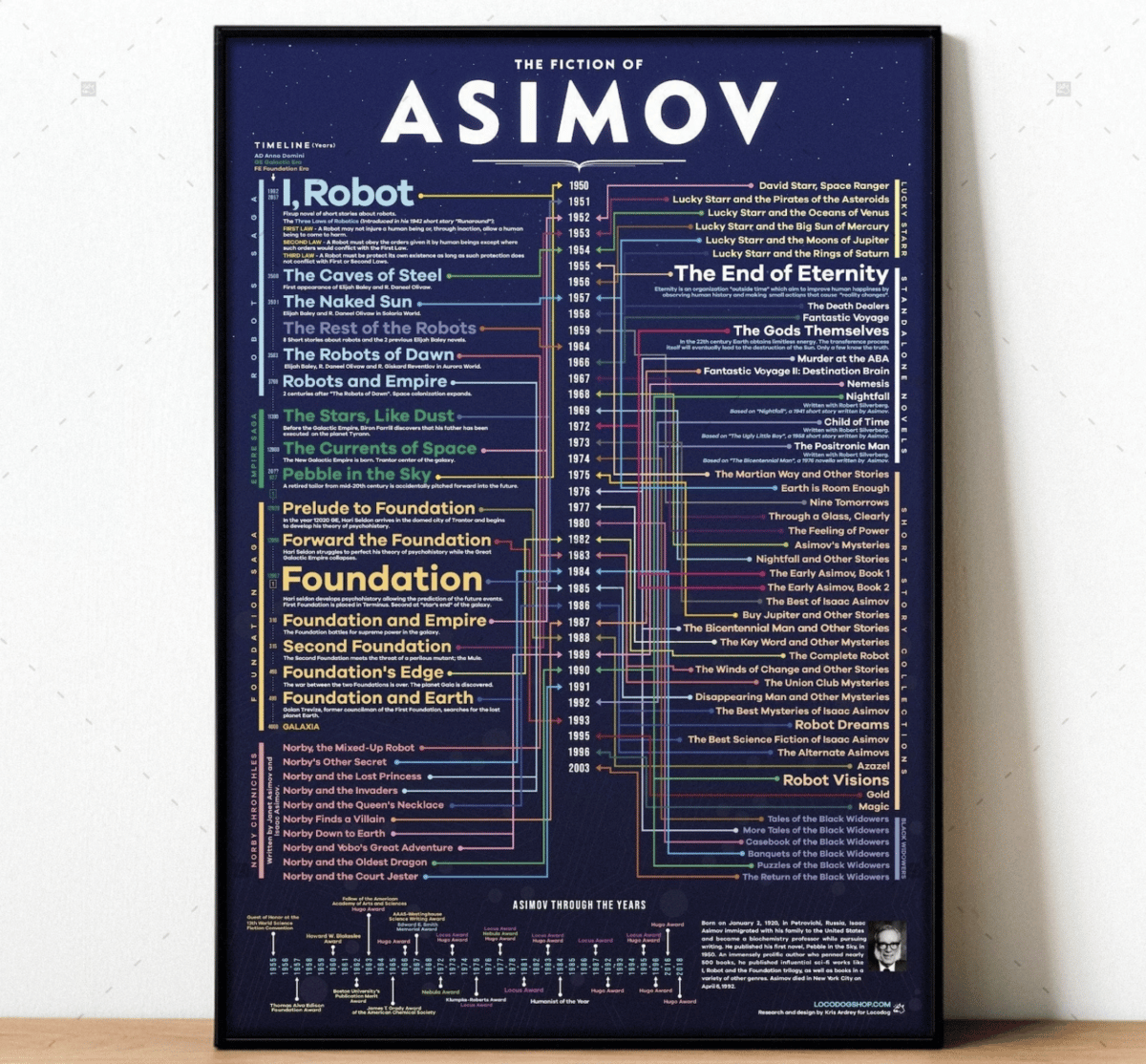 Designed by Kris Ardrey, this amazing timeline of the worlds of Isaac Asimov is a must have for a true fan of early scifi. Containing the Robot series, Empire and Foundation series. The poster can be fond at Etsy/Locodog.
3. Red LED 1986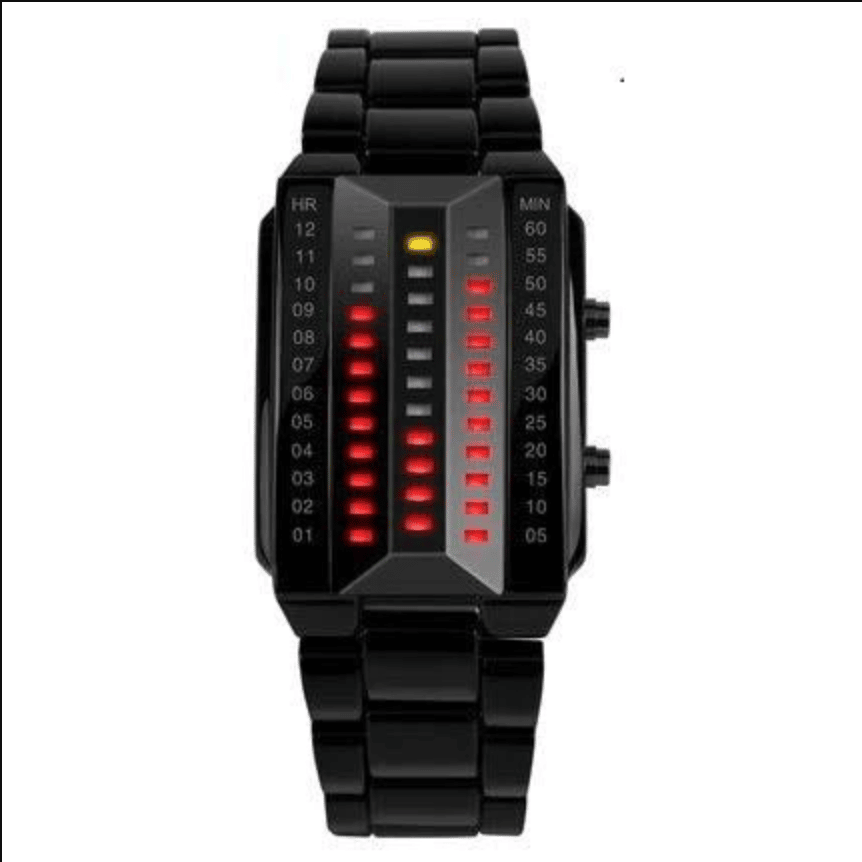 This stylish, retro-futuristic wrist watch is a statement for sure. Can be found on Thescifi.net.
4. Flying saucer UFO Above Route 66 Poster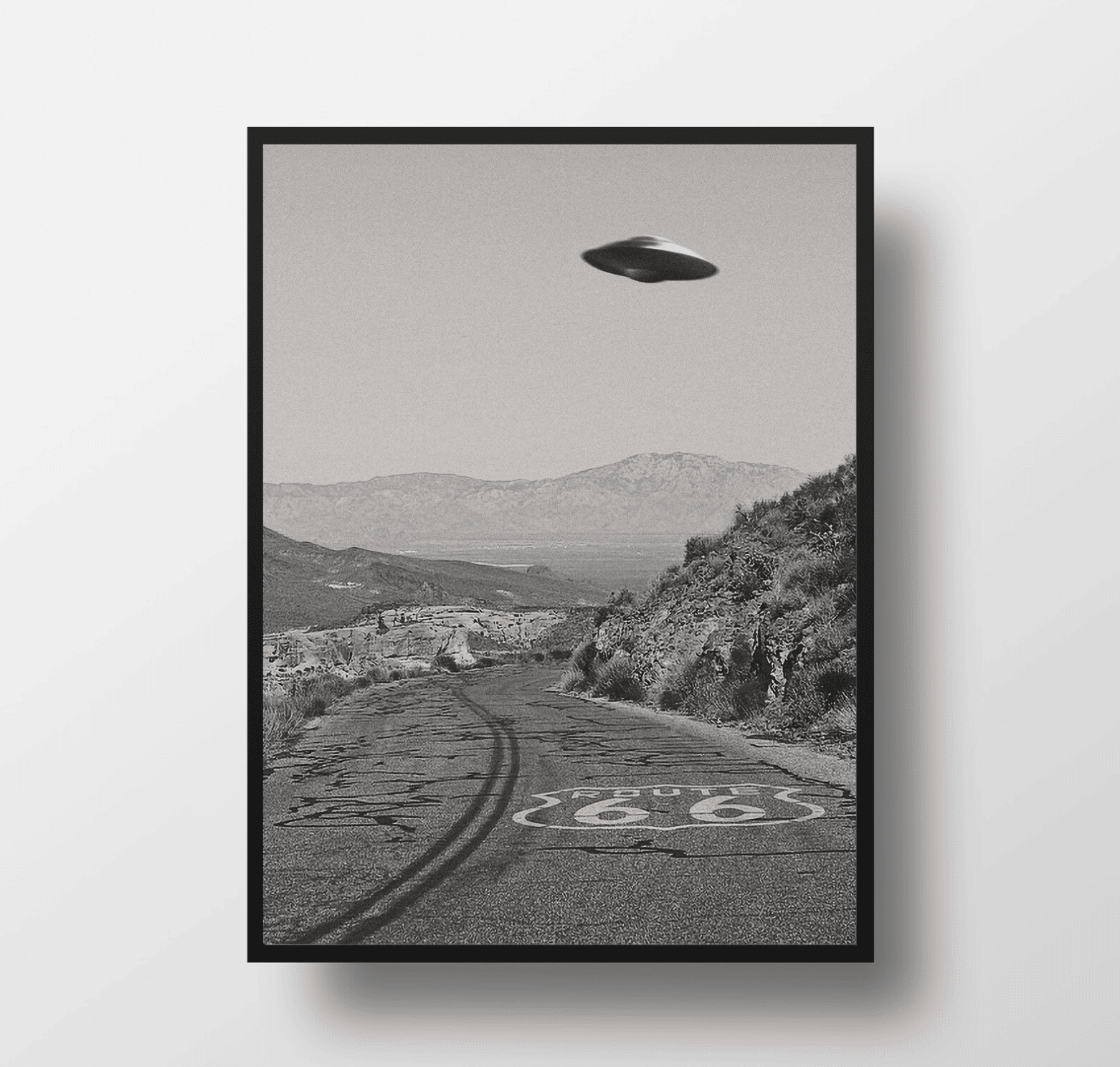 Seen any UFOs lately? We all know most of them landed in the Nevada desert in the fifties. And here a lucky photographer caught one on a picture with his Kodak Brownie camera…Some classic SciFi right here. Found at PosterPrintGang at Etsy.
5. Xenomorph Alien Headphone Stand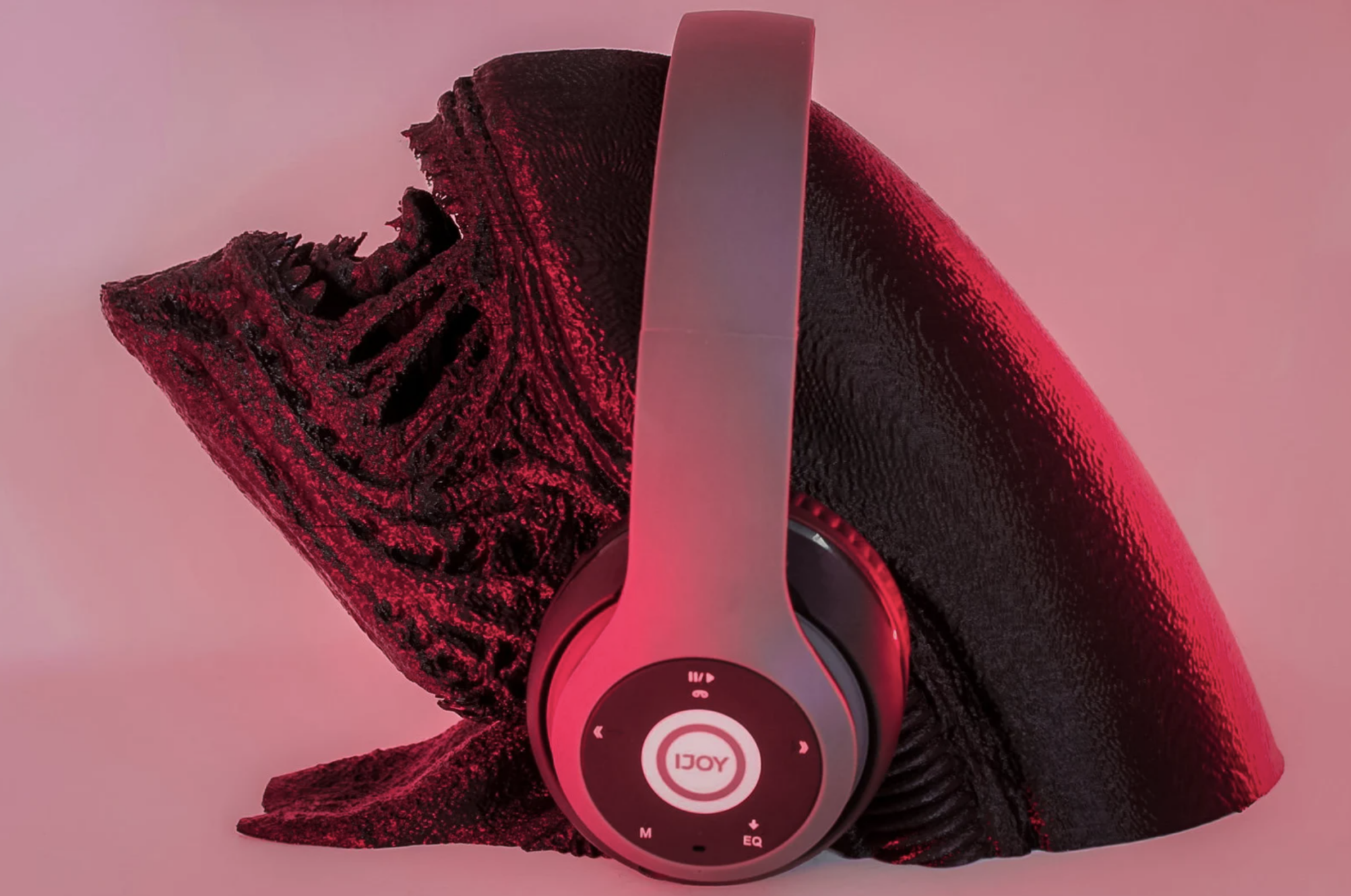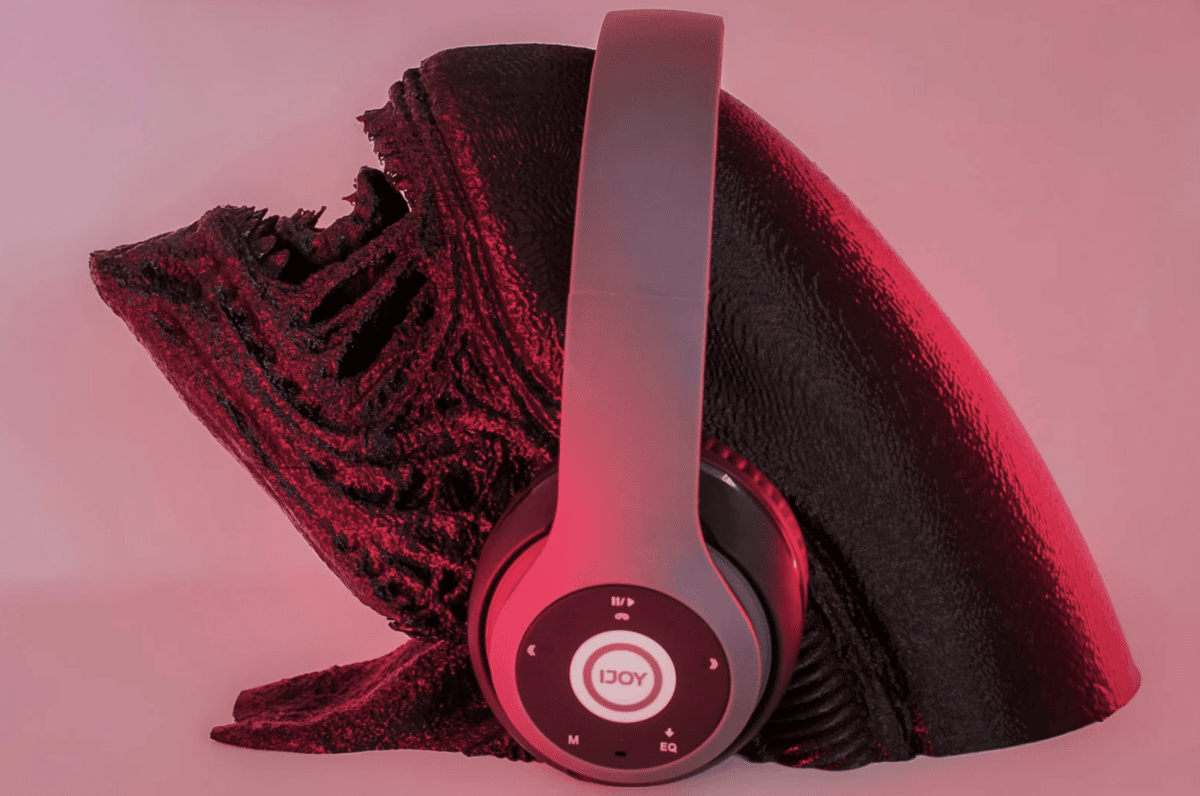 How is this as a headphone stand for your gaming setup? You can never go wrong with some classic Giger Alien designs. Found on Etsy by SlantedDesigns.
6. Giger's Birth Machine Gaming Mousepad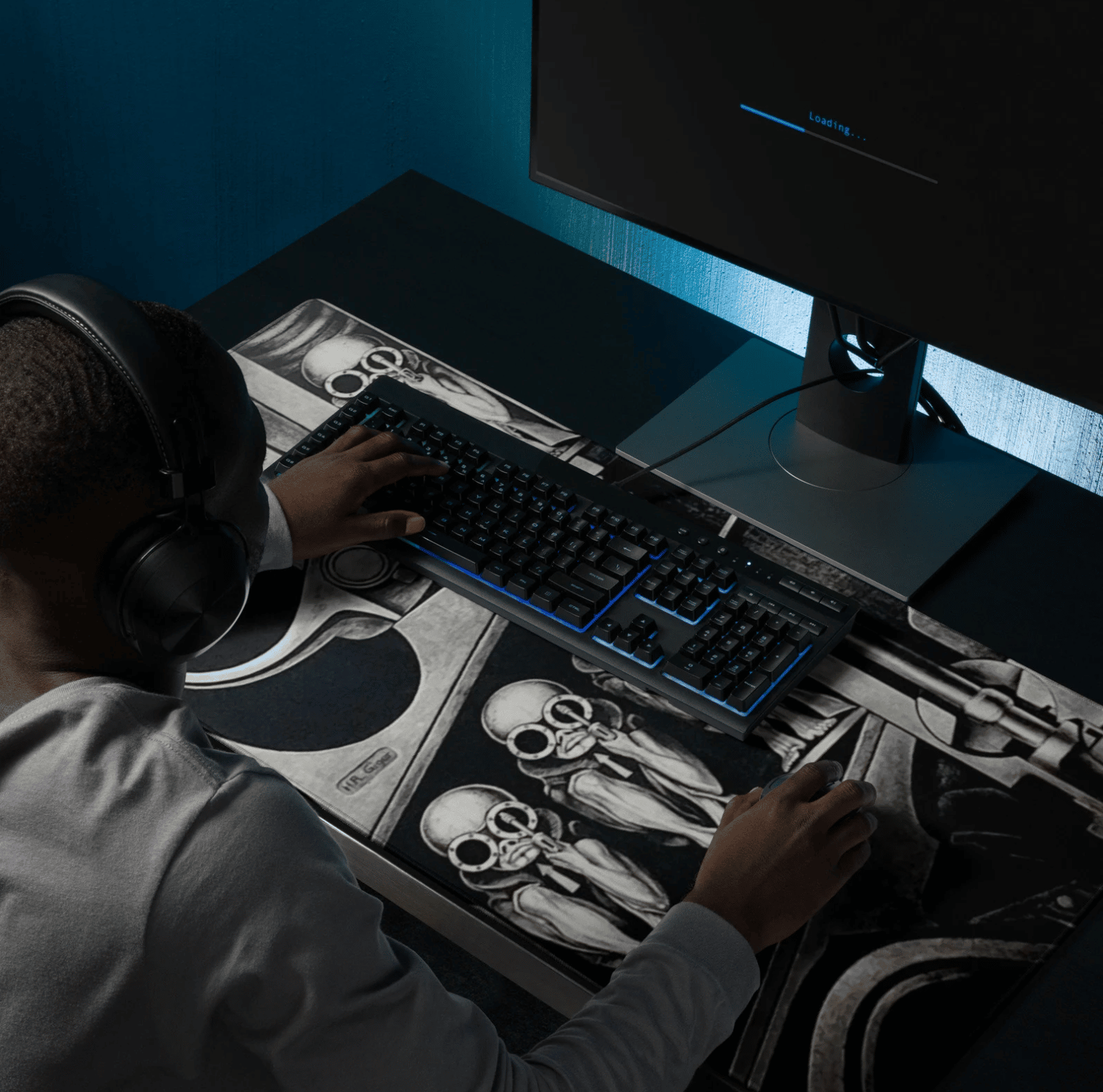 Continuing in the Giger field we found this lovely Giger birth machine mousepad. Perfect for the gamer. Found on Etsy by Gigeresque.
7. Saturn 5 Rocket Layout poster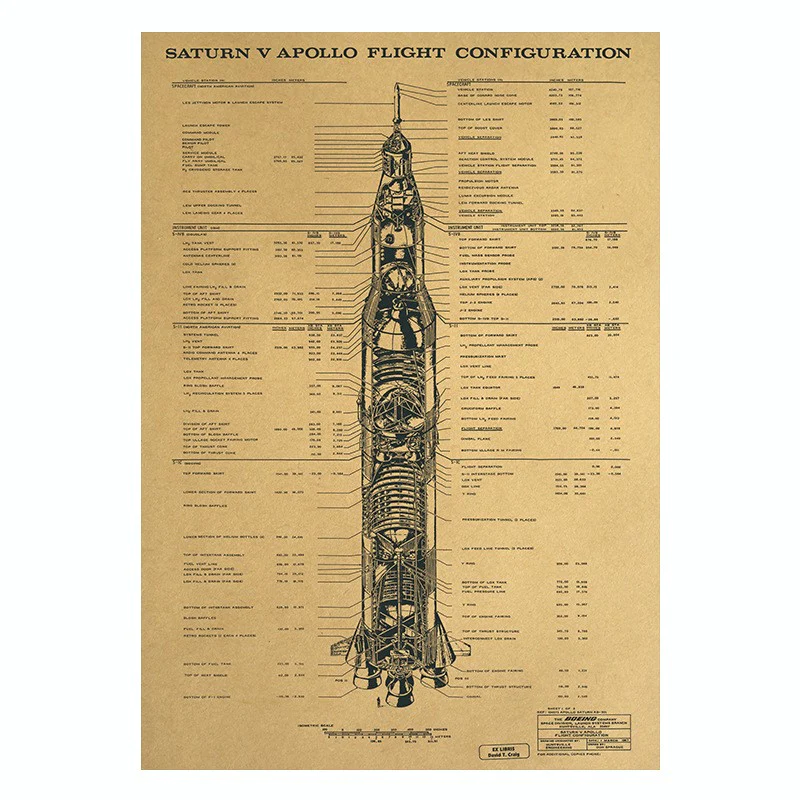 Returning to the classics with a poster of the Saturn V Apollo flight configuration poster. This poster can be found on Thescifi.net.
8. Stars Wars Galaxy Map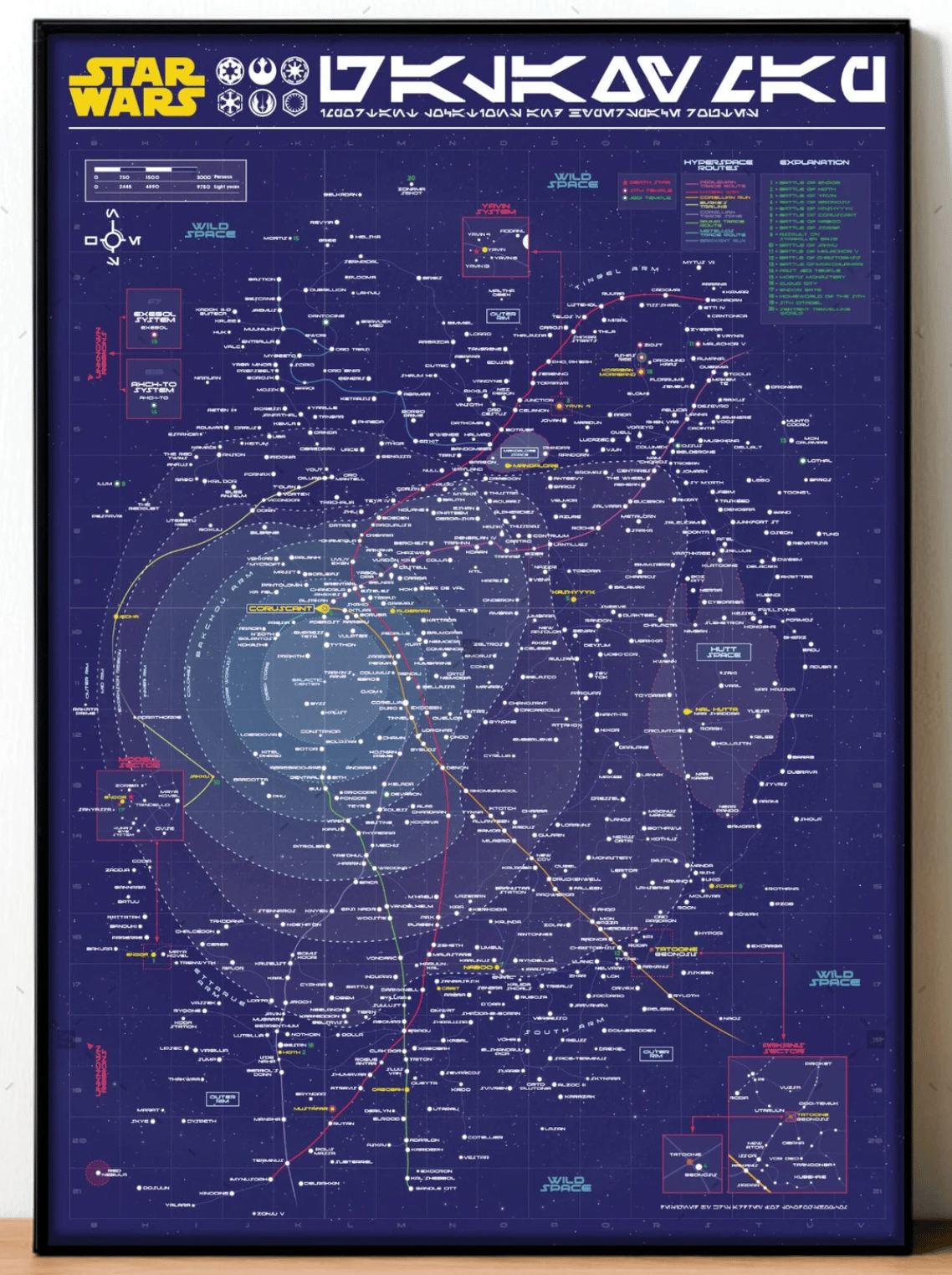 This list of scifi gadgets and posters would not be complete without at least one thing from Star Wars. So this detailed poster map of the Star Wars universe can be found on etsy by Locodog.
9. Green Code Lamp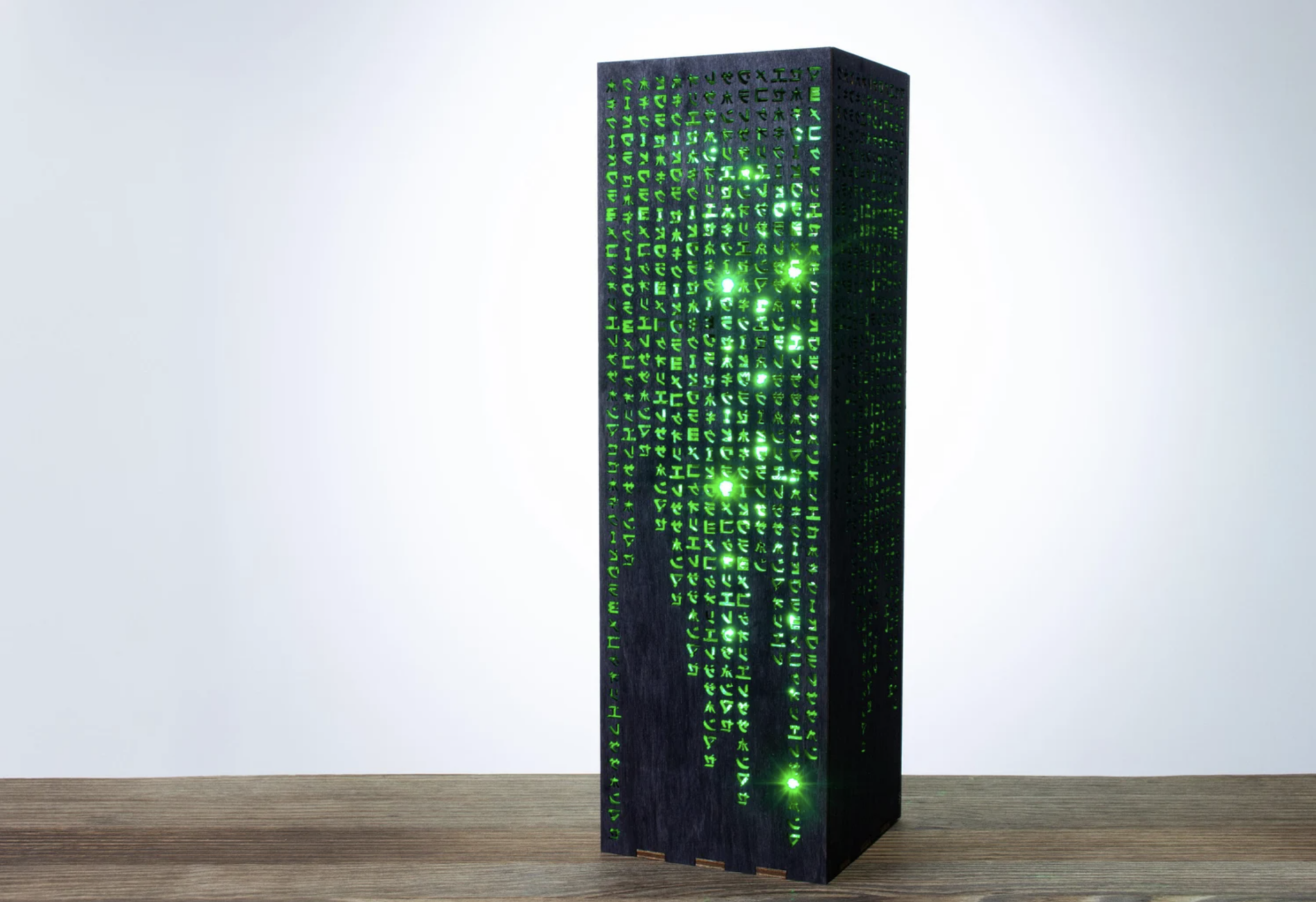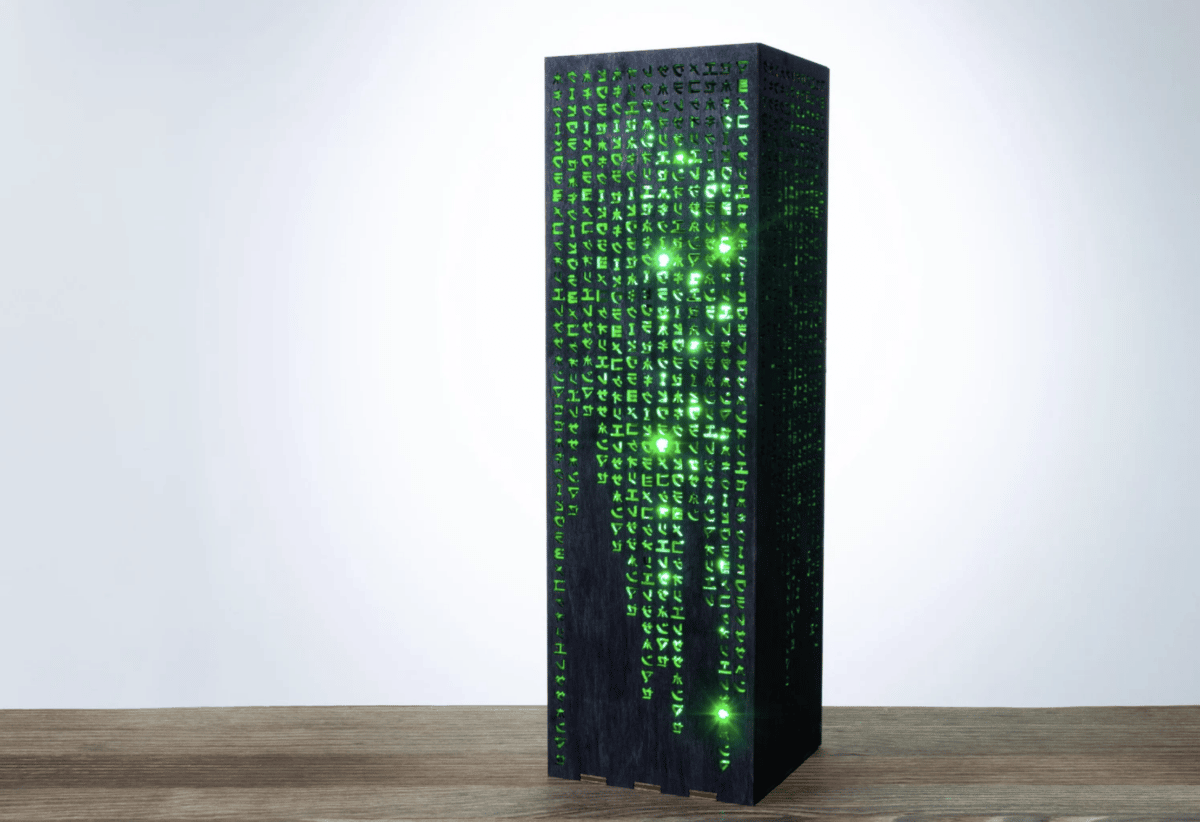 Here is a really cool lamp to keep on your side table to remind you that Mr Smith is never too far away. The lamp is handcrafted in wood. We found this cool Matrix-inspired lamp at Etsy by FavnCrafts.
10. Planet Queen Alien Print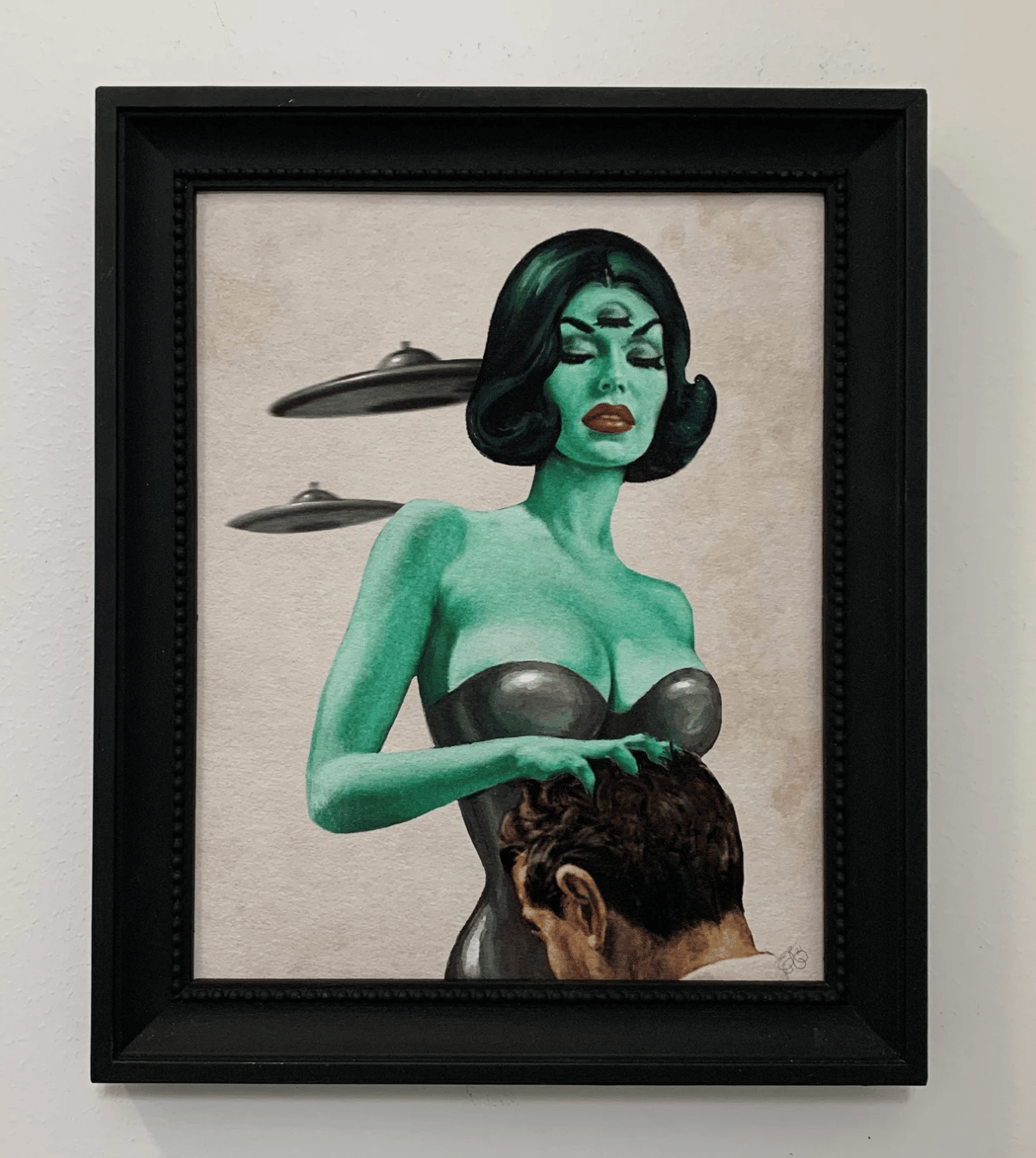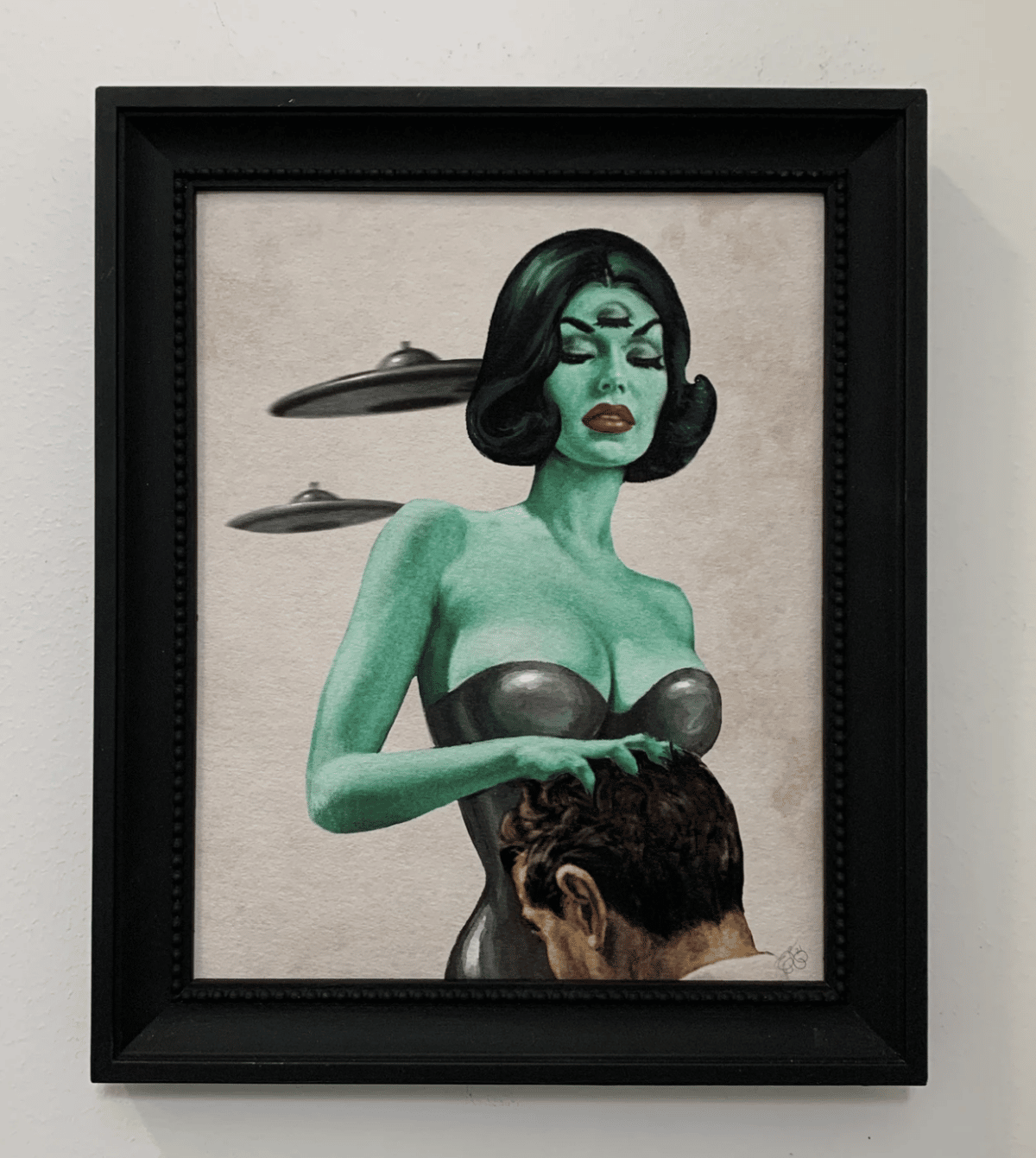 Now this is some beautiful scifi art in the mid century style of scifi art. It just brings back memories of Ace doubles, Clifford D Simak, Isaac Asimov, Ray Bradbury and all the rest. Found on Etsy by EmilyKocsisArt.
11. Space Helmet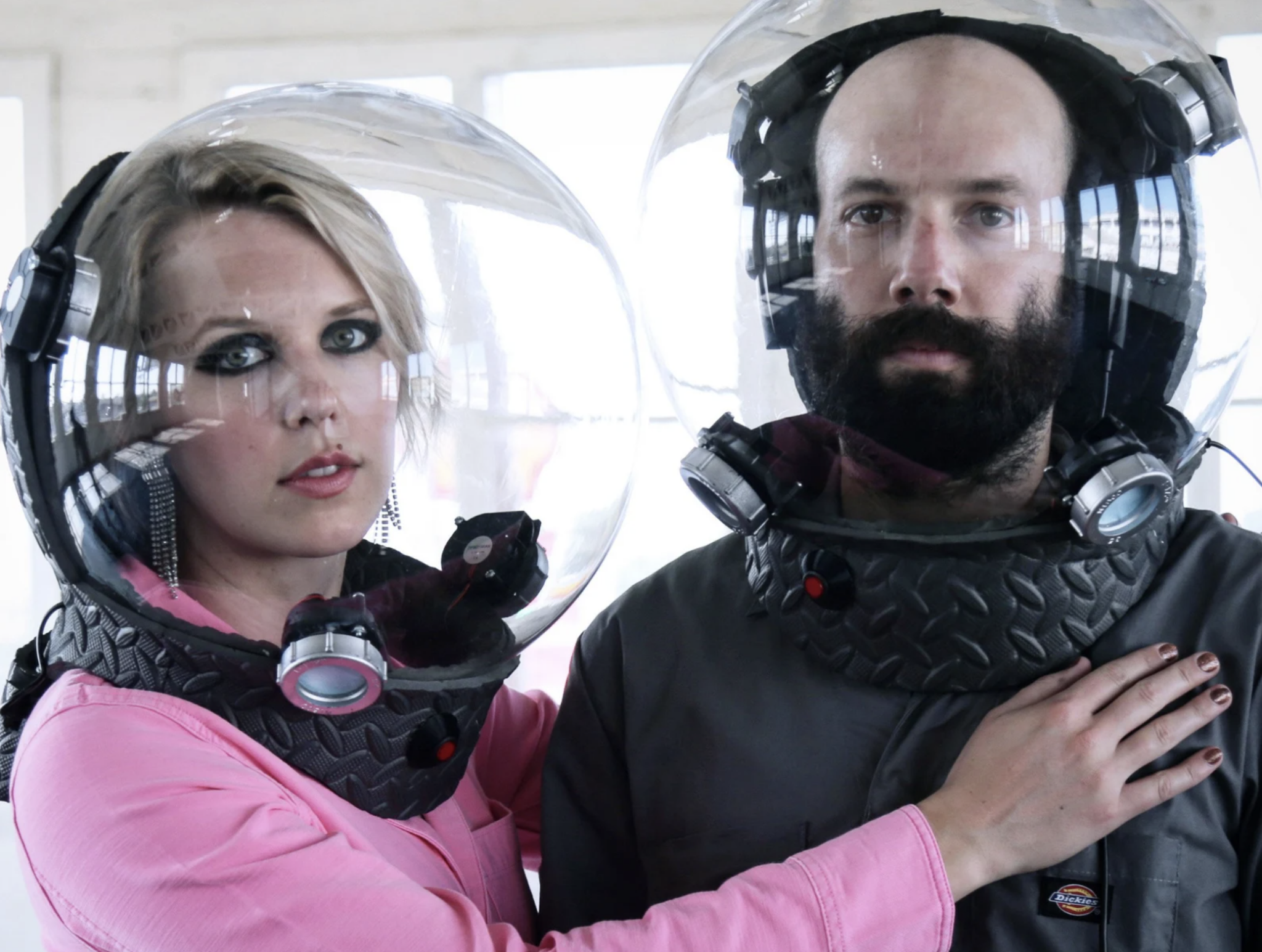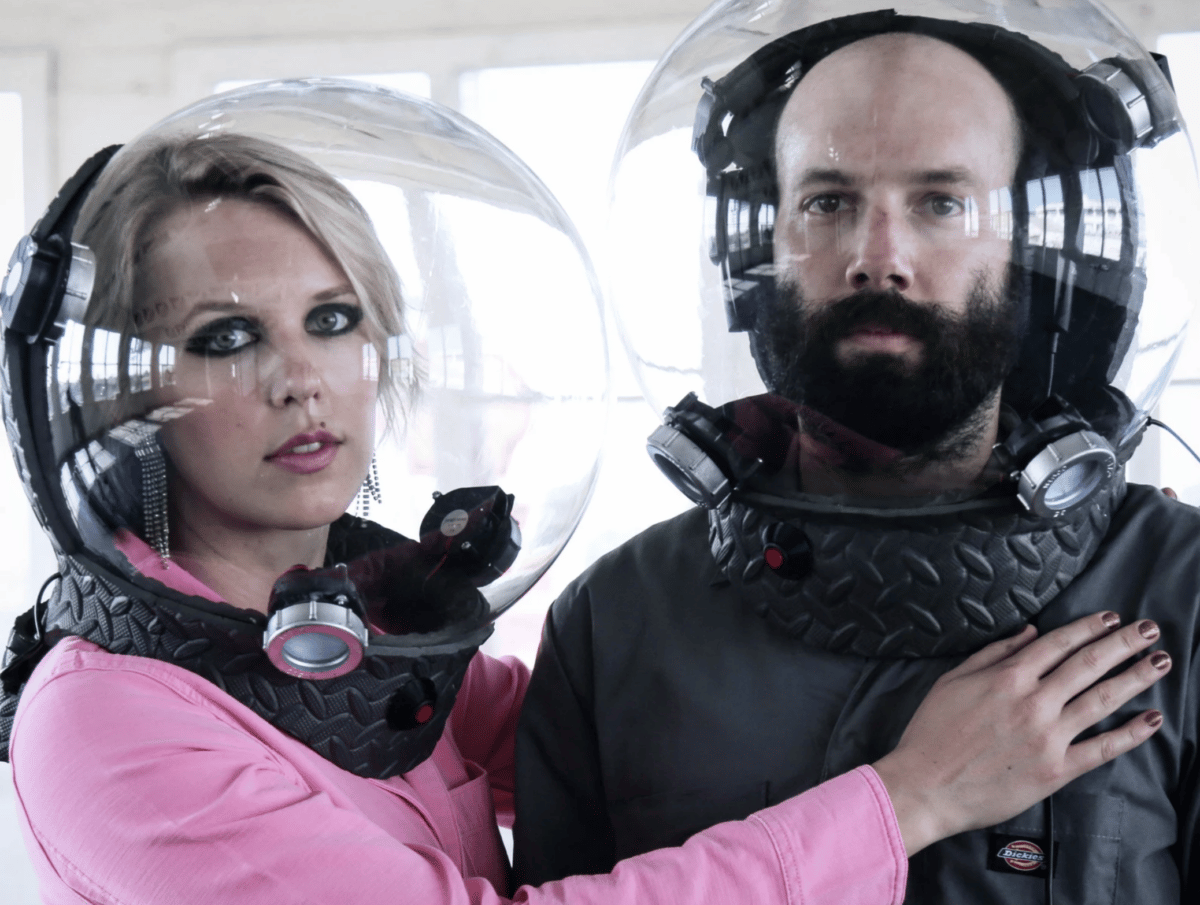 How cool is this? A Ventilated/filtered space helmet. Mars attacks! Found on etsy by mwgray.
That's it for today folks, hope you got inspired by this list.
Related articles:
Some excellent back to the future gadgets