Given that Final Fantasy XV started development in 2006 and was released ten years later, is it still reasonable to expect Final Fantasy XVI (FF 16) to drop any time soon? FF 15 has been out for two years now and there are rumors about the game already being in development.
Since the 15th edition of Final Fantasy was such a success, it wouldn't be a surprise if the development team took all the time needed to create a product many gamers would be happy to play.
Final Fantasy Developments
While many are now speculating about what FF 16 will bring, it's best to take a step back and consider where the franchise is at the moment. For now, it looks like Square Enix is focused on the current release, FF 15.
There have been several downloadable content (DLC) for FF 15 since it was first released. In 2017, three DLCs were released, with the episodes being related to Noctis' friends. Episode Gladiolus was released in March, followed by Episode Prompto in June, and finally Episode Ignis in December.
Comrades, which is a multiplayer mode DLC, was released in November 2017. This release made Final Fantasy XV the first single-player game in the franchise to include content for multiple players. In December 2018, a standalone version of Comrades was made available for PS4 and Xbox One. On top of that, this runs great in a fierce PC.
The original plan was to have Episode Ignis as the last story-based DLC but positive feedback from players led developers to reconsider. This time, they are focusing on another main character, Ardyn. The Episode Ardyn DLC is expected to drop around March 2019, which is only a few weeks from now.
In addition to an Ardyn storyline, the developers also decided to create three other story-based DLCs but those sadly had to be abandoned due to Square Enix's structural changes.
Final Fantasy XVI Expectations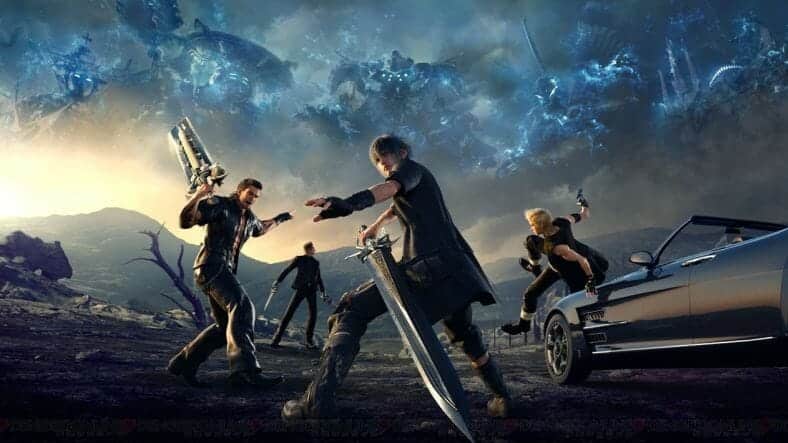 One of the best aspects of FF 15 is its Open World environment. Given the praise handed to the game, it's not surprising if the development team decides to stick with such a setup for the 16th edition.
| | |
| --- | --- |
| Final Fantasy XV | Final Fantasy XIII |
| November 29, 2016 | December 17, 2009 |
Since it was Square Enix's first attempt at an open world situation for Final Fantasy, the 15th edition clearly has some issues. Whatever problems gamers are having with it now are expected to be better in a future release.
The world that FF 15 is based in is rather huge so it's safe to expect that a newer entry into the series would at least be set in a world just as huge or possibly even bigger.
Final Fantasy XV characters are enjoyable, but the minor ones aren't that much fleshed out. Maybe that is set to change when the 16th edition arrives.
Noaki Yoshida, director and producer of the Final Fantasy series, said at a fan event in Paris that he would like the game to go back to its fantasy roots and not have too much machinery.