VR games let you lose yourself in a whole new alternate reality where you can either embark on an action, arcade, exploration, simulation or sports VR journey.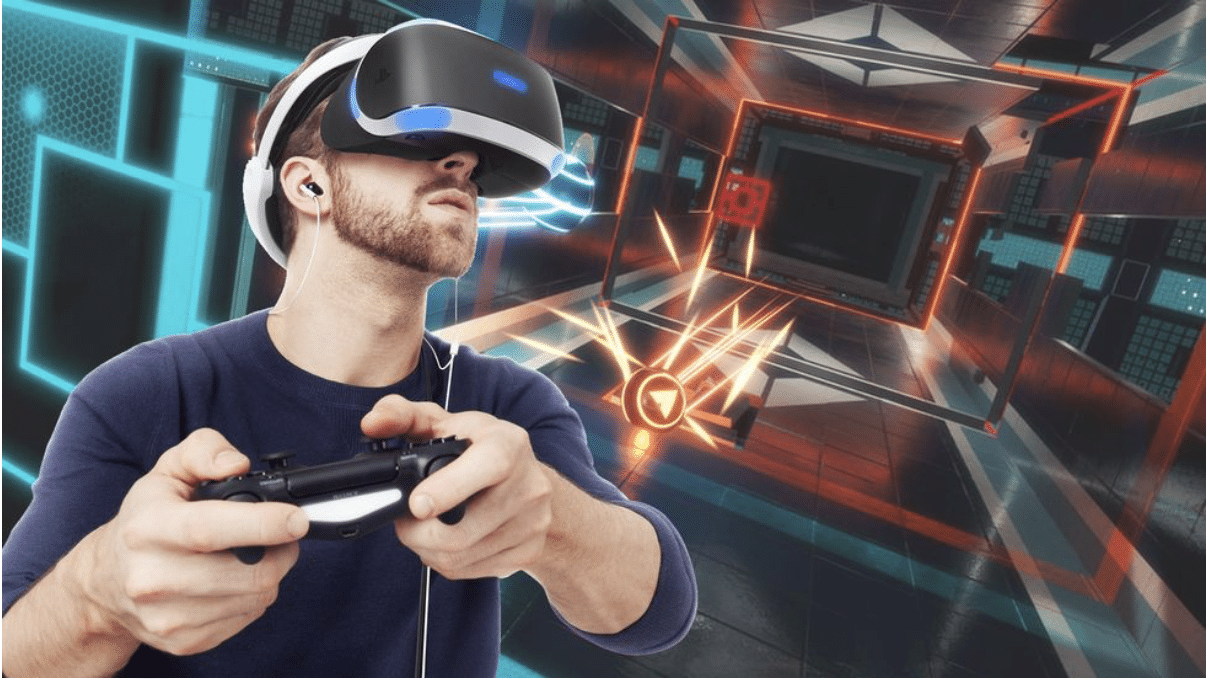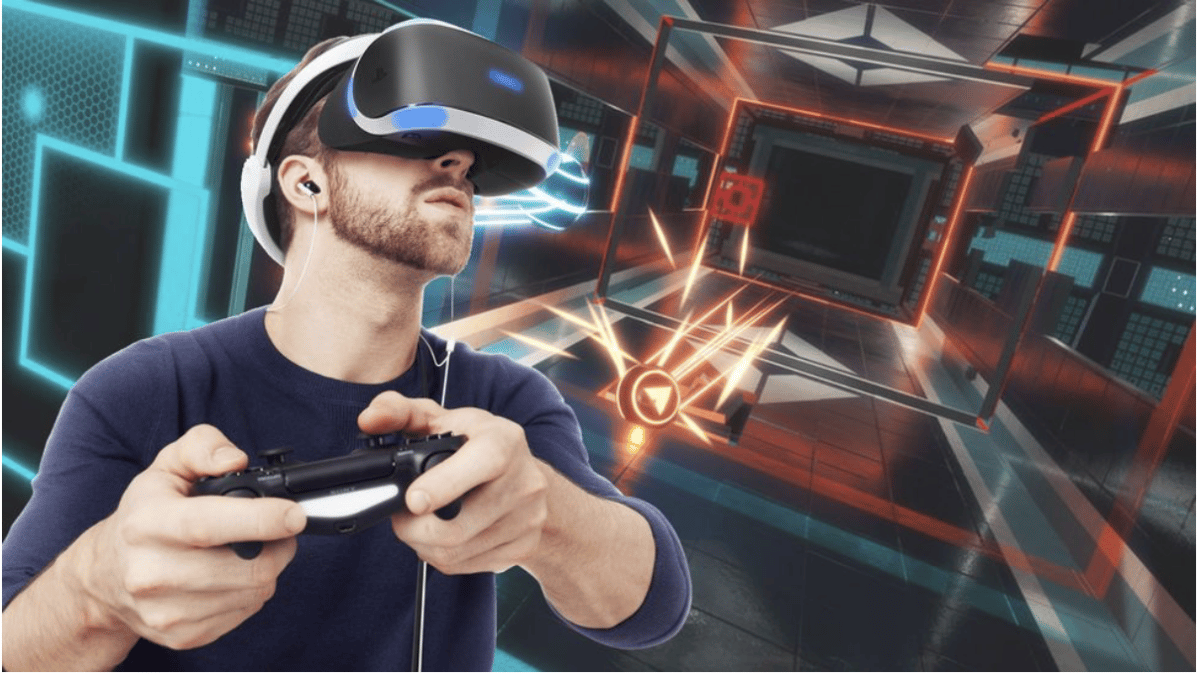 VR stands for Virtual Reality and it definitely isn't anything new, it has been around for a good while now. At the beginning, when VR first became a thing, it was very expensive to get into and the entertainment offerings were very limited so it wasn't as popular in the beginning as it is now. Now that more time has gone by, more affordable and even more powerful VR headsets have become available to the public on the market. So this as well as developers creating games and enhanced ports to take full advantage of this VR medium means that VR gaming has become a lot more accessible to everyone.
Top 10 VR games
To make the most of your new VR headset you'll need a really cool VR game to play, so below are a few of the most popular and well-known VR games on all kinds of VR platforms for you to try. Whether you have a Meta Quest 2, Valve Index or PSVR there should be a perfect game for you out there.
Beat Saber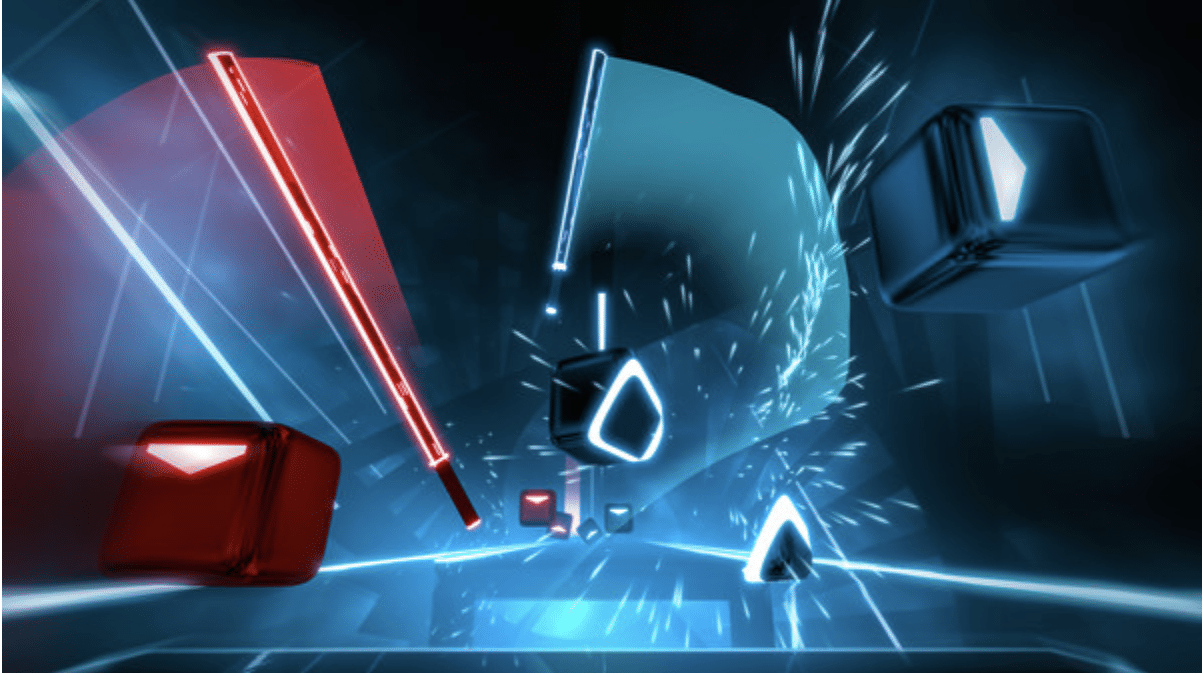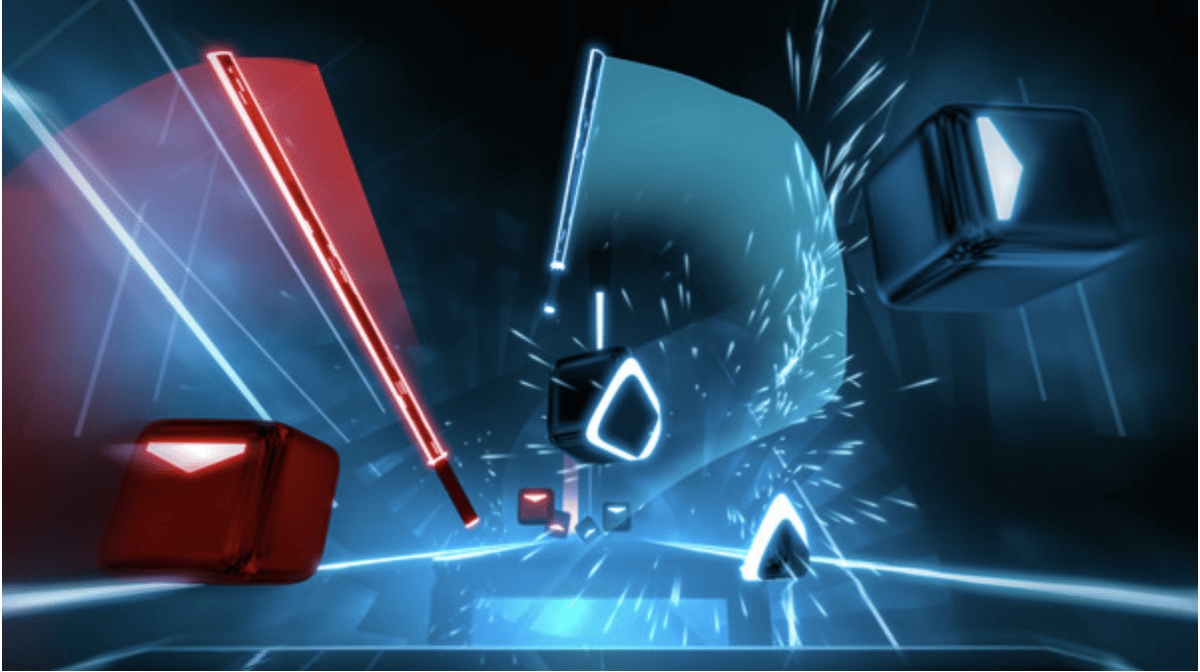 The Beat Saber is a bit hard to explain to someone who has never heard or seen anything about it. The best way to describe it would be that it is kind of a mixture of Dance Revolution and Star Wars or Guitar Hero and Tron. The aim of the game is to have players slashing through blocks, with glowing sabres, that are approaching you to the beat of a musical track. The challenging part about this game is that it can speed up to insane speeds where you will have to try and keep up with the beat of the track while you're still cutting through these blocks that are coming towards you, oh and you'll also need to try and dodge obstacles.
This was one of the first games that really went mainstream with VR in the beginning because of how fun it looked to play and because of this it is still a very popular game to be playing even now. Since it did come out quite a while ago the game has seen a few DLC tracks and updates to expand the song selection in order to keep up with trends and keep players interested. Having a good pair of headphones or external speakers is a must with this game to experience each one of the tracks to their full potential.
Platforms: Meta Quest 2, Valve Index, HTC Vive, Oculus Rift, PSVR
Pros:
Fun way to be active
Thousands of songs
Very fun when you get the hang of it
Cons:
Very easy to break real world objects
I Expect You to Die 2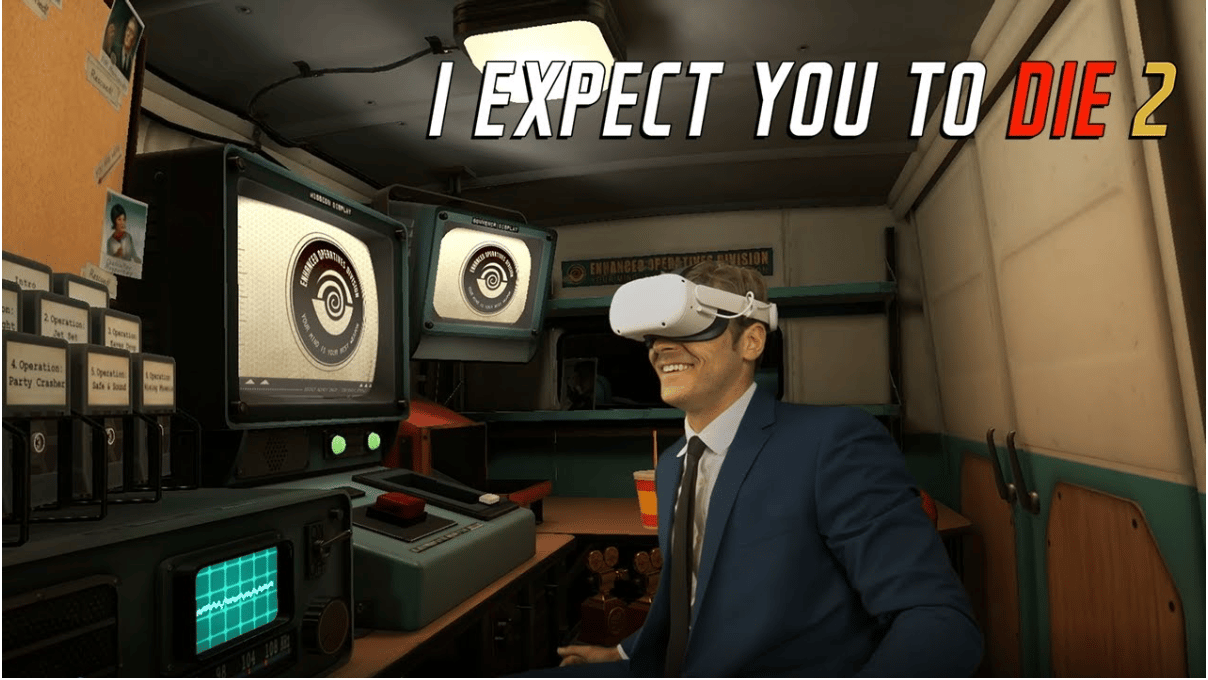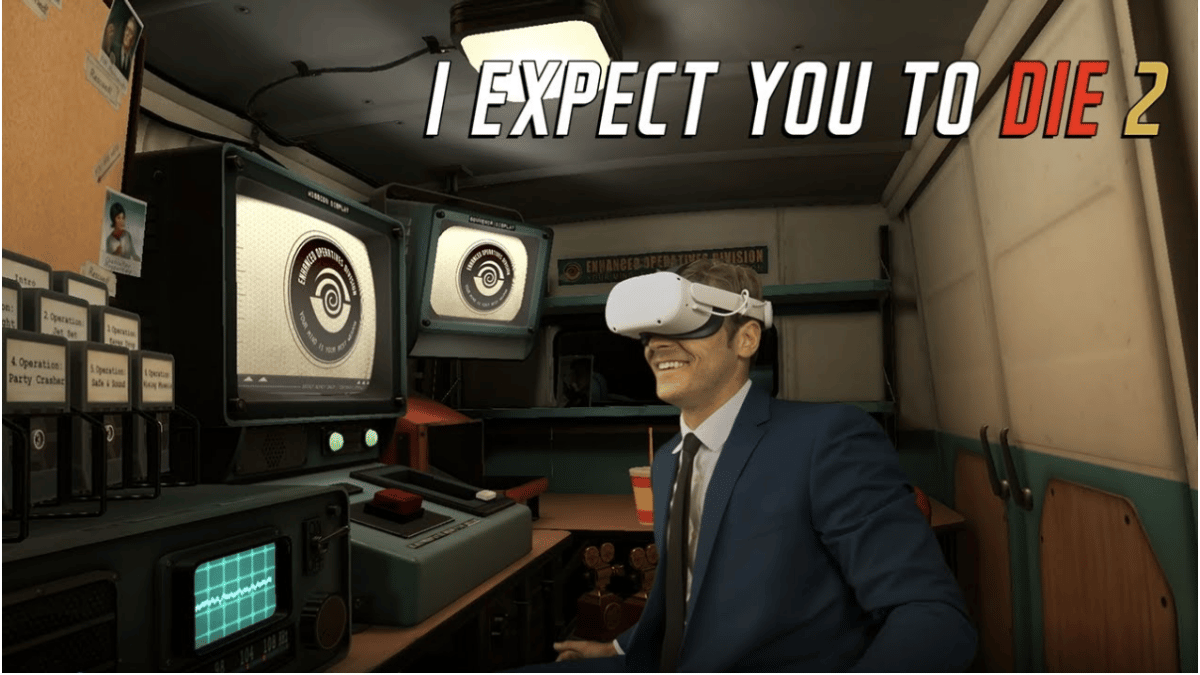 If you are someone who is obsessed with spy stuff and loves James Bond then this is a great game for you because it is like a perfect spy simulator. During your journey through this game you'll work as a bonafide international superspy who is on a mission to take down a criminal organization and then they spice it up by throwing some complex traps that you'll need to think through and overcome.
While you're inside of this VR experience it will feel very much like an escape room where you'll have to try and avoid hidden lasers, try and dodge heat-seeking missiles and sometimes even try and serve drinks in order to beat the criminal mastermind's plan before it is too late. The traps sometimes feel a bit more crazy than those you'd see in the James Bond movies but it is just another factor that will keep you entertained. The game has also done a pretty good job at being pretty humorous when you fail which is also nice so that it can keep you entertained that way as well and stop you from getting too irritated.
This is a game that will definitely keep you feeling like a cool superspy the whole way through the I Expect You to Die 2 game, with thanks to the amazing characters, excellent voice acting and spy-cliche filled story line for you to enjoy.
Platforms: Meta Quest 2, Valve Index, HTC Vive, Oculus Rift
Pros:
Amazing puzzles
Spy-themed adventure
When you fail it is still fun
Cons:
May be hard to handle some objects
Can't check the objectives while mid-mission
Keep Talking and Nobody Explodes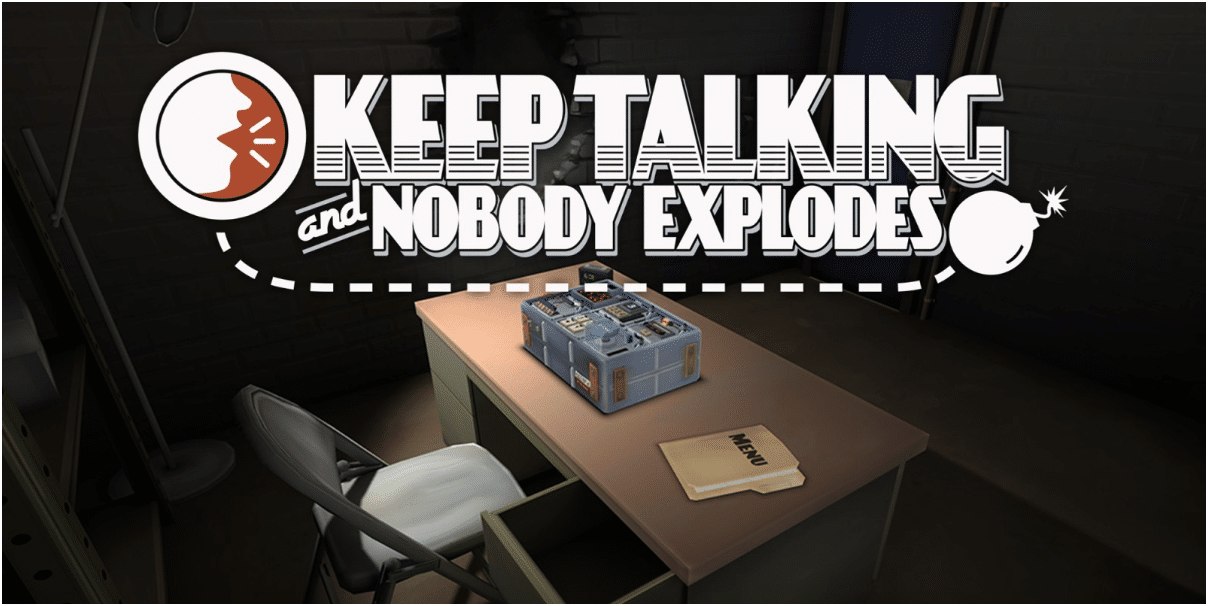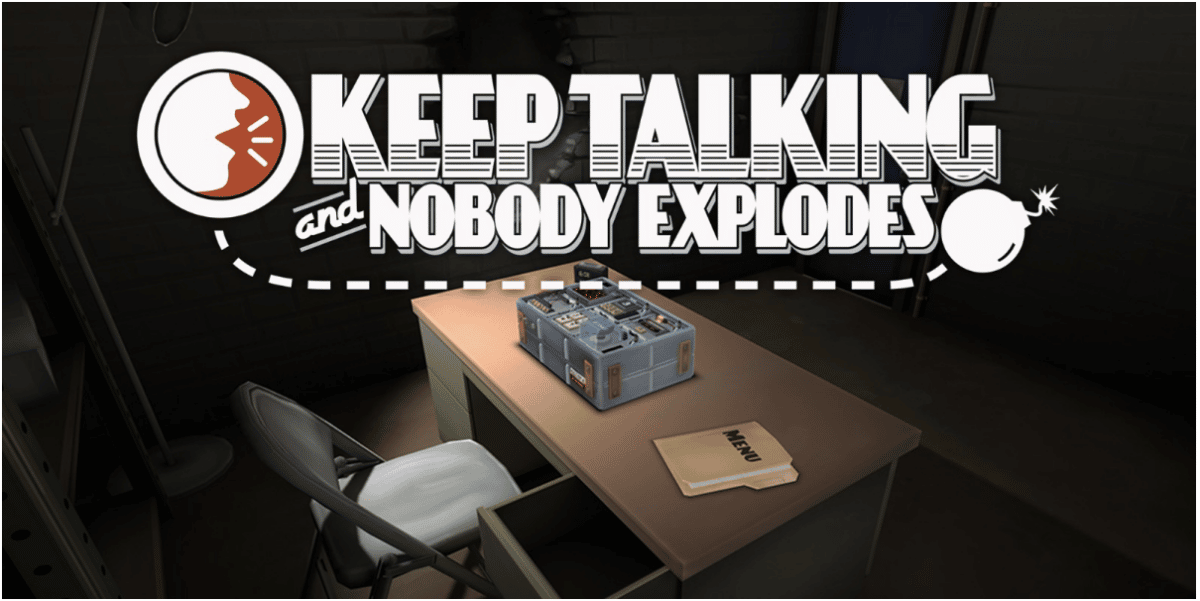 This game will definitely take a lot of effort to start because the manual is extremely long but if you have someone willing to teach it to you or if you are that person then this game can be extremely fun. If you are familiar with the game "Mario Party" then you'll understand what I mean when I say this game will make your friends hate you, like in Mario Party.
To play Keep Talking and Nobody Explodes to its best potential you should try and aim to have around 2 to 6 players playing at once. The aim of the game is just to diffuse a bomb, which may already sound pretty tough but the game takes it a step further. There is one player on your team who will have to work at defusing the bomb while the other players have to try and give step by step instructions of what to do but the catch is that neither team can see what the other is looking at or what is one their screen.
As you can see this game requires some skillful cooperation and communication with your friends. Keep Talking and Nobody Explodes is really a very entertaining game when played with the right group of people and the VR experience just enhances it so much more.
Platforms: Meta Quest 2, Valve Index, HTC Vive, Oculus Rift, PSVR
Pros:
Fun to play
Improves cooperation with your friends
Up to 6 players at once
Cons:
Lost Recipes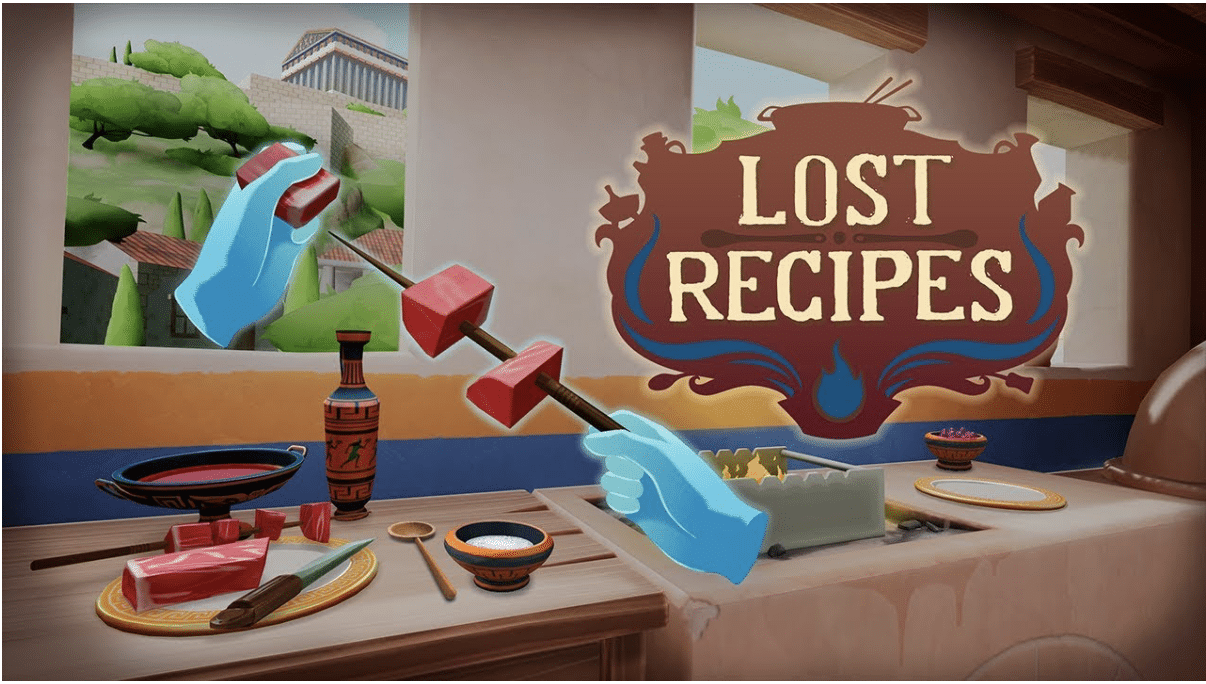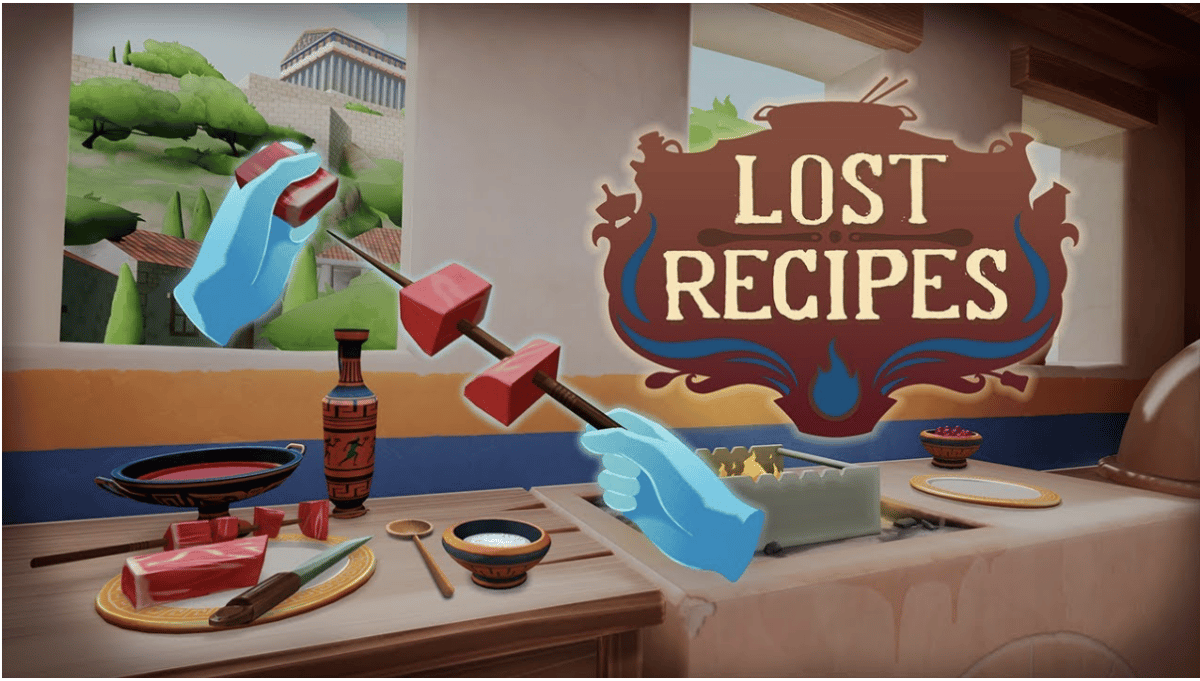 Who would've thought that cooking simulators could be amongst the most entertaining VR games of 2022. Lost Recipe is just that, a very relaxing cooking simulator and is perfect for those gamers looking for a new game or even if you're new to the scene and want to start off with something nice and relaxing as your first VR game.
Each of the levels that you will need to complete during this game will require you to recreate a historically accurate meal or dish but the cool part about this is that you will get to experiment and use a load of different cooking methods as well as ingredients to try and great a dish that is then judged by a ghost NPC who will guide you through the whole process. When you hear it out loud it definitely sounds like a goofy game but somehow it works, it gives you like a blend of Assassin's Creed and Cooking Mama all in VR.
Schell Games, the ones that developed this game, have done an amazing job at making this such an overall pleasing game by making the VR gameplay approachable, having charming NPCs and making the VR objects that you interact with in this game very detailed. Because of all of these features that this game has it makes it an amazing VR game to jump into for beginners or experienced gamers looking for more of a meditative gameplay experience.
Platforms: Meta Quest 2
Pros:
Educational
Represents different cooking cultures
relaxing
Cons:
No Man's Sky VR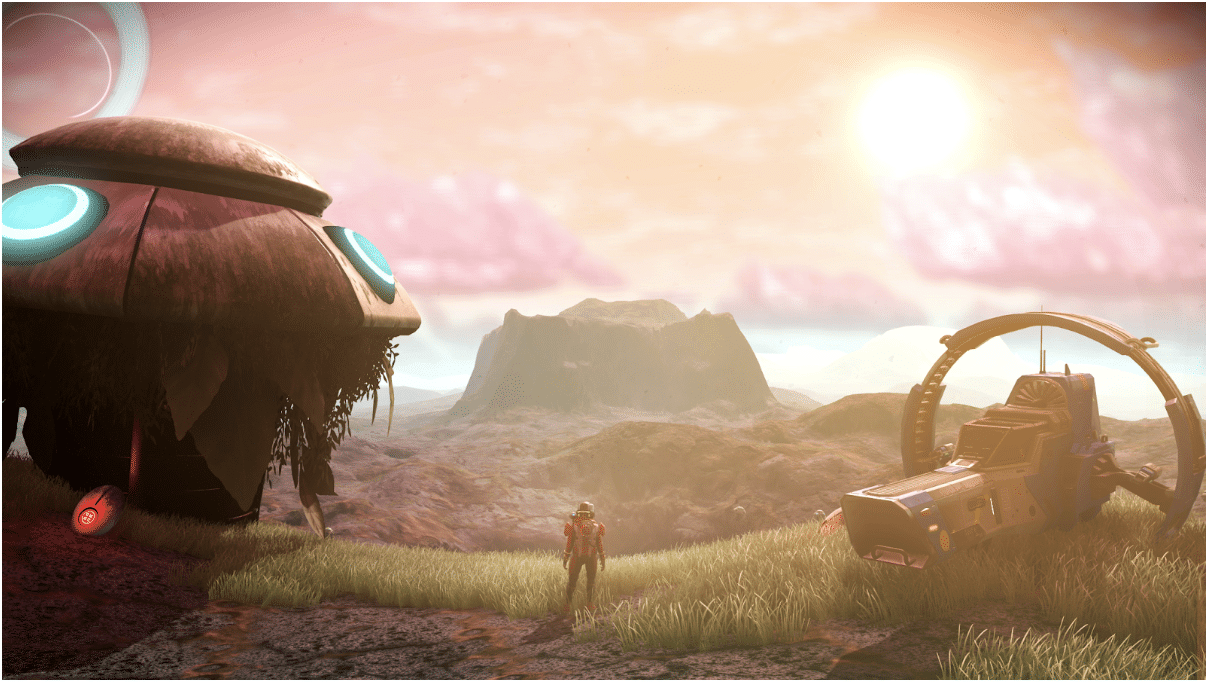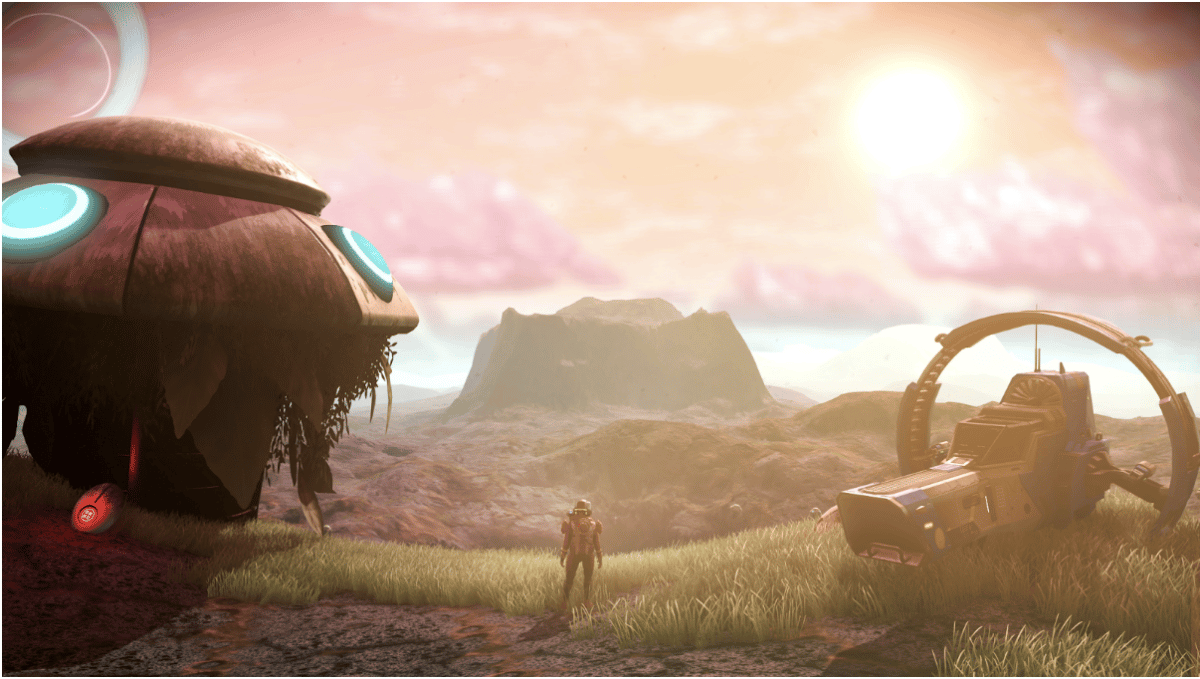 No Man's Sky VR didn't start off so well and it actually had quite a few kinks in it that most people weren't too happy with but after some time they have managed to iron these out and give gamers a much better gameplay experience now. When it comes to exploring alien planets, there is no game that can even compare to this game and that is why it deserves this spot as one of the best VR games out there right now.
In No Man's Sky VR you'll have to try fight aliens while trying to build your home base as well as explore other planets, there is a lot of freedom that you get from this game which can definitely be scary in the beginning but once you feel more comfortable in the game it will definitely start to feel a lot better and it'll feel exhilarating instead.
Games where the objective of it is to explore and discover other worlds has been a very popular genre of games for developers to make but No Man's Sky VR has been taken to a whole new level thanks to Hello Games, the developers, and gives the gamers a much better experience to give it an edge on other games in the same genre.
Platforms: Oculus Rift, HTC Vive, Valve Index, PSVR
Pros:
Infinite planets to be explored
Amazing music
freedom
Cons:
Crafting in game is tedious
Resident Evil 4 VR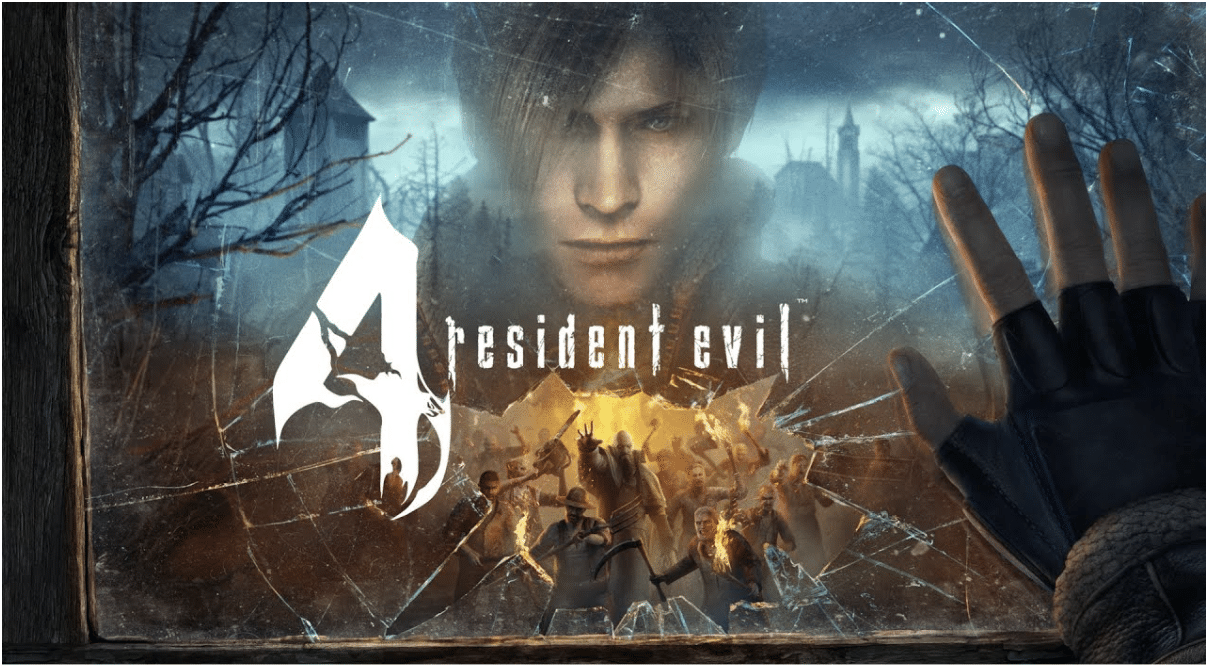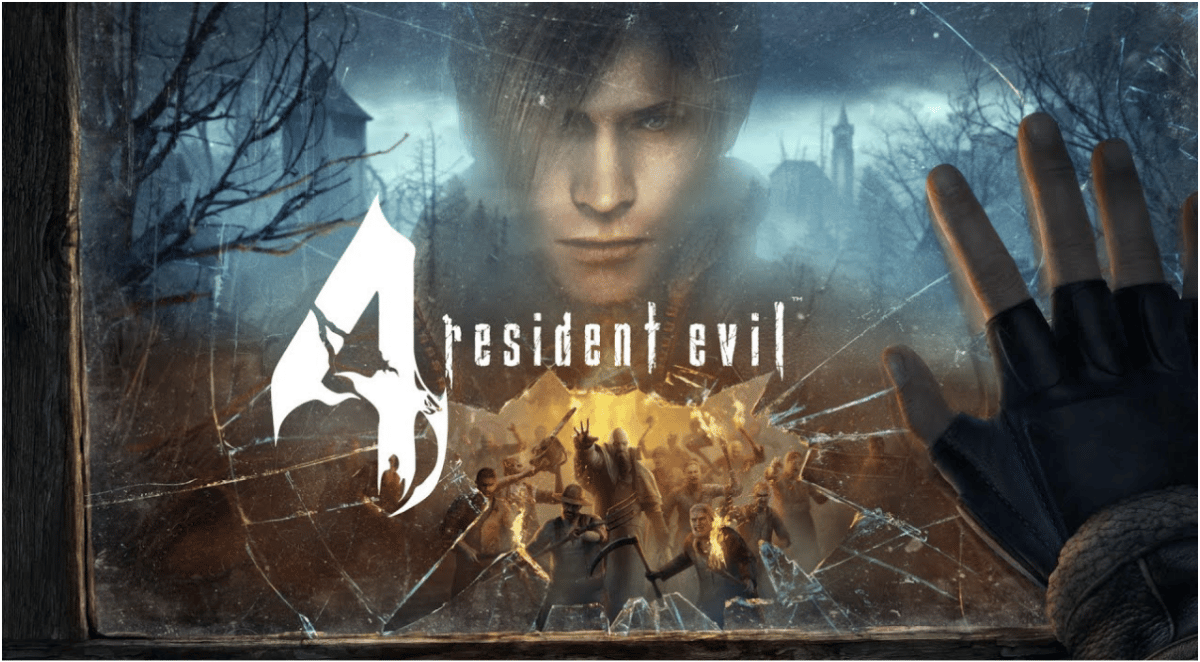 Resident Evil 4 has been around for a while now and has seen much success in the console and PC worlds and now they've made an incredible remake of this classic horror game for you to enjoy on the Meta Quest 2 platform. If you aren't familiar with the original game then what you basically will have to do is survive hoards of parasite-infected brutes and monsters in order to rescue the U.S. President's daughter, with nothing but a knife, handgun and tools that you'll be able to scavenge on the way.
If you're someone that normally stays away from horror games because of all the gore and whatnot that makes you queasy then you'll be happy to know that there are a few different comfort options that you can toggle on or off to leave you feeling frightened instead of queasy. The controls in the game are also very immersive which is extra important in a game like this to make sure that you are immersed in it as much as possible to make sure you feel exactly how Leon S.Kennedy does when he is staring down a horde of villagers who just want to tear you apart, limb for limb.
If you are someone who can't access the Meta Quest 2 platform and instead have a PSVR headset then you could try out the Resident Evil 7: Biohazard game instead. A lot of the amazing features that we love in the Resident Evil 4 game can also be found in Resident Evil 7, you'll have to face off the same terrifying odds whilst trying to escape the wicked Baker family instead.
Platforms: Meta Quest 2
Pros:
Immersive gameplay
Comfort toggles
Amazing remake of a classic game
Cons:
Outdated visuals
Controls can be clunky sometimes
Skyrim VR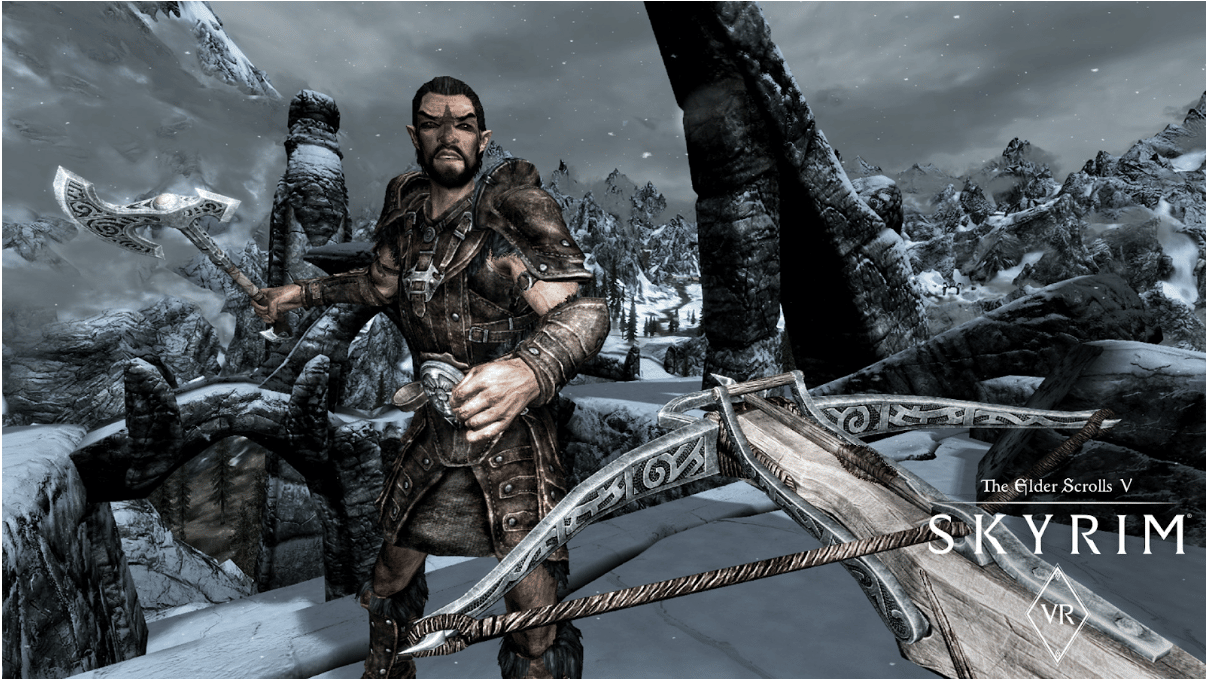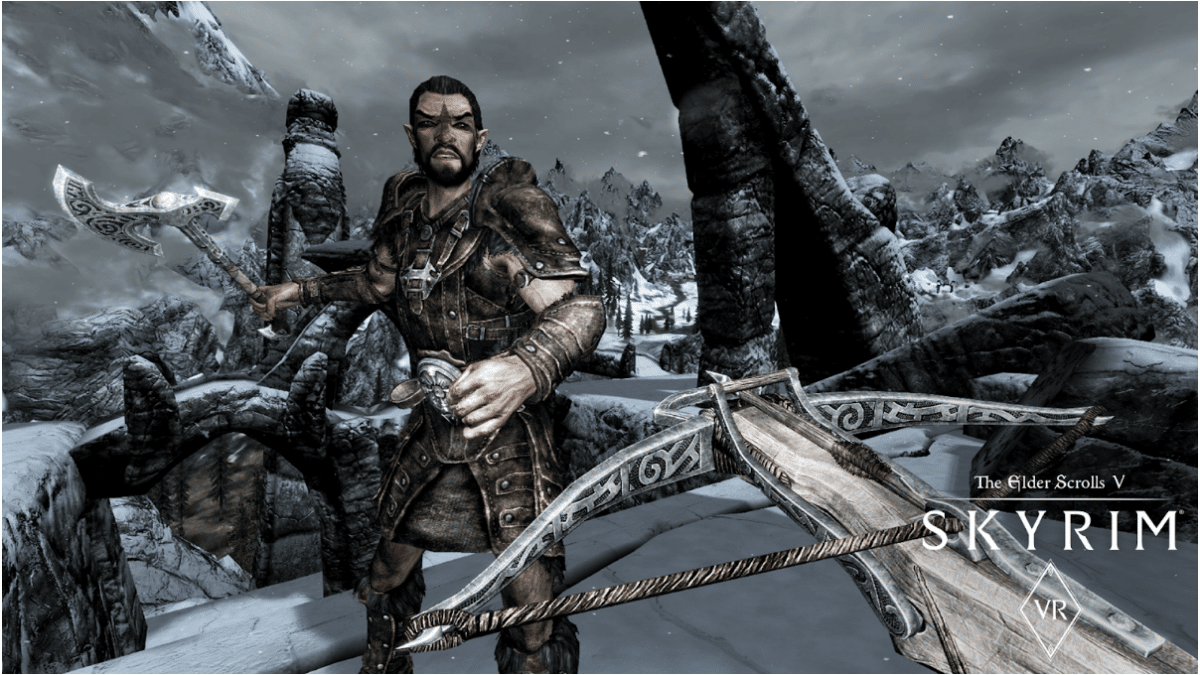 Skyrim, is there anymore that needs to be said? Skyrim definitely doesn't need any sort of introduction because it is arguably one of the greatest games to ever have been made and has been around for a very long time as well, with too many re-releases to count.  With this re-release we see Skyrim come to the Oculus Rift, HTC Vive and PSVR and now because of this it's become one of the biggest adventure games ever seen on VR.
But what's more is that it isn't only the whole base game that you will get to experience in VR, it also includes the Dawnguard, Hearthfire and Dragonborn DLC. The Skyrim VR game may not technically be the best VR game out there because of its rough translation to VR as well as its dated graphics, which can be improved with the help of mods thankfully, but it is still an amazing adventure game that is worth getting into and is a must if you are an Elder Scrolls fan.
Platforms: Oculus Rift, HTC Vive, Valve Index, PSVR
Pros:
Great modding community
Amazing game that has been taken to VR
Compatible with many VR headsets
Cons:
VR compatibility is limited without mods
Dated visuals
Superhot VR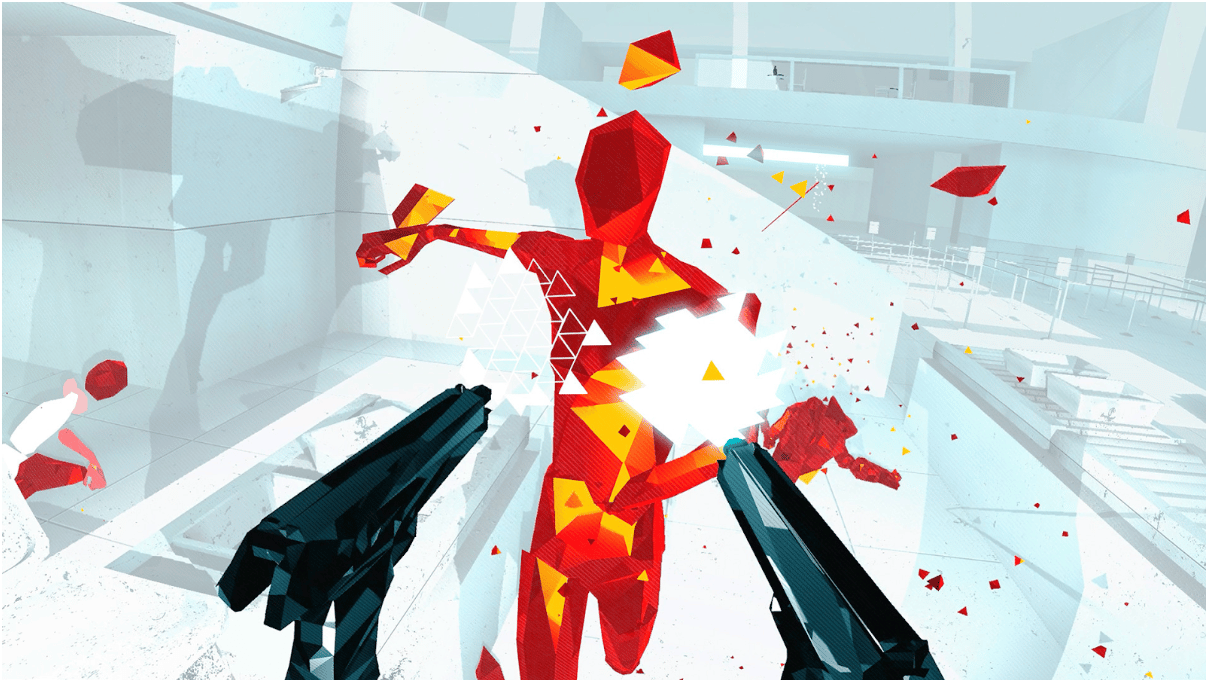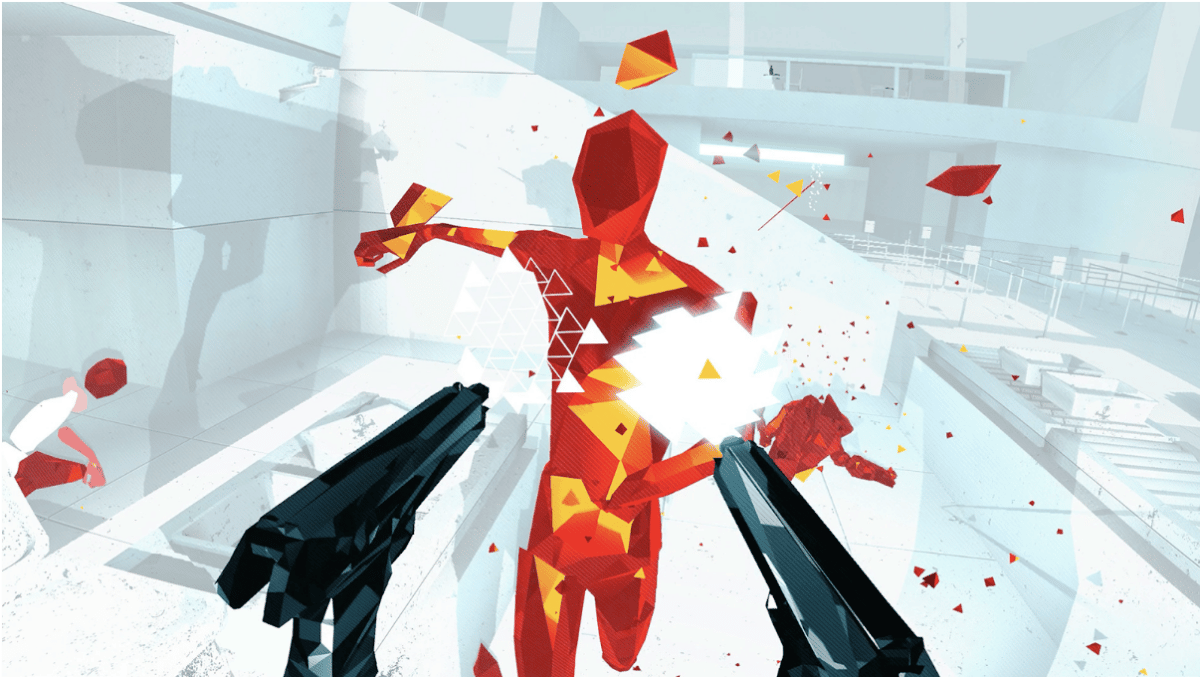 This game has done pretty well for itself and has seen quite a bit of success since they started in 2013, where they were one of the best free web browser games out at that time. The Superhot VR game seems like it has really become comfortable within the VR genre as they make full use of the 360-degree tracking by having your enemies come at you from all directions.
It will definitely be a huge advantage for you to be playing in quite a large area because when you move in real life then your character moves in slow motion, which will definitely help you out when things get crazy in the game. As you can imagine, as the game gets harder and you progress, you'll need every inch available to you in order to crush these faceless enemies whilst using guns, shurikens and even your bare hands.
Platforms: Meta Quest 2, Oculus Rift, HTC Vive, Valve Index, PSVR
Pros:
Combat feels amazing
Keeps you active
A unique type of game
Cons:
Gets much harder quite quickly
Does take up quite a lot of space
Tetris Effect: Connected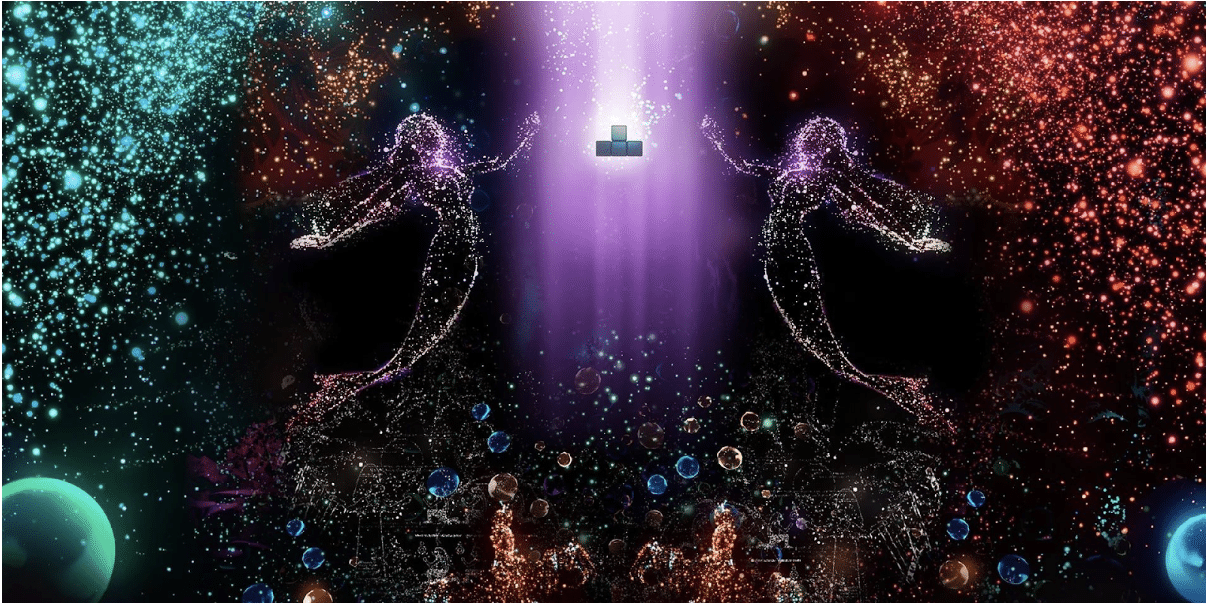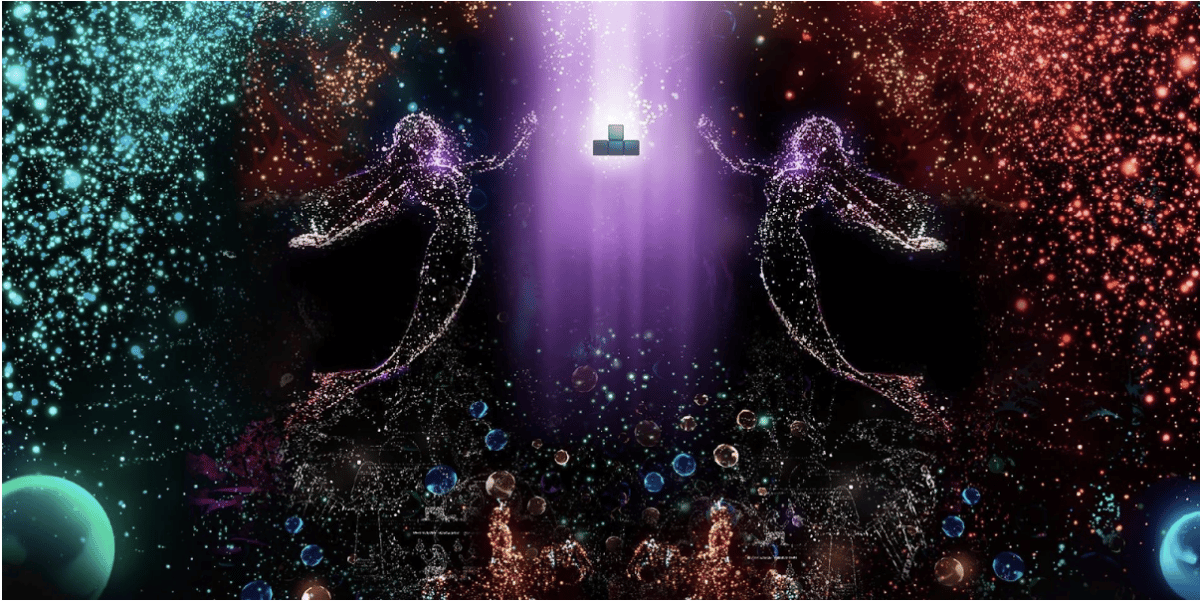 Tetris Effect is a game that is extremely difficult to put into words and describe to someone who has yet to play it for themselves. For those of you who know the original tetris game, you're essentially playing that bit the environments that you'll be playing in will change, which will definitely make it a lot more challenging to try and keep up.
Each of the levels that you will have to conquer will be unique with regards to its music and visuals which will be tailored to the theme of the level. An example of this is when you have to go through an underwater level and whilst doing this you'll be hearing soothing underwater noises and have sparkling whales float around you.
This is definitely a different type of game and would be perfect for someone who is looking for a psychedelic and hypnotic experience. So if you're looking for a game to play that will be a little more meditative compared to the other action games that have been mentioned on this list then this is definitely worth your time.
Platforms: Meta Quest 2, Oculus Rift, HTC Vive, Valve Index, PSVR
Pros:
Amazing music and visuals
Choices between both challenging and relaxing modes
A classic game made modern
Cons:
The Tetris game play really doesn't have as much movement.
Walkabout Mini Golf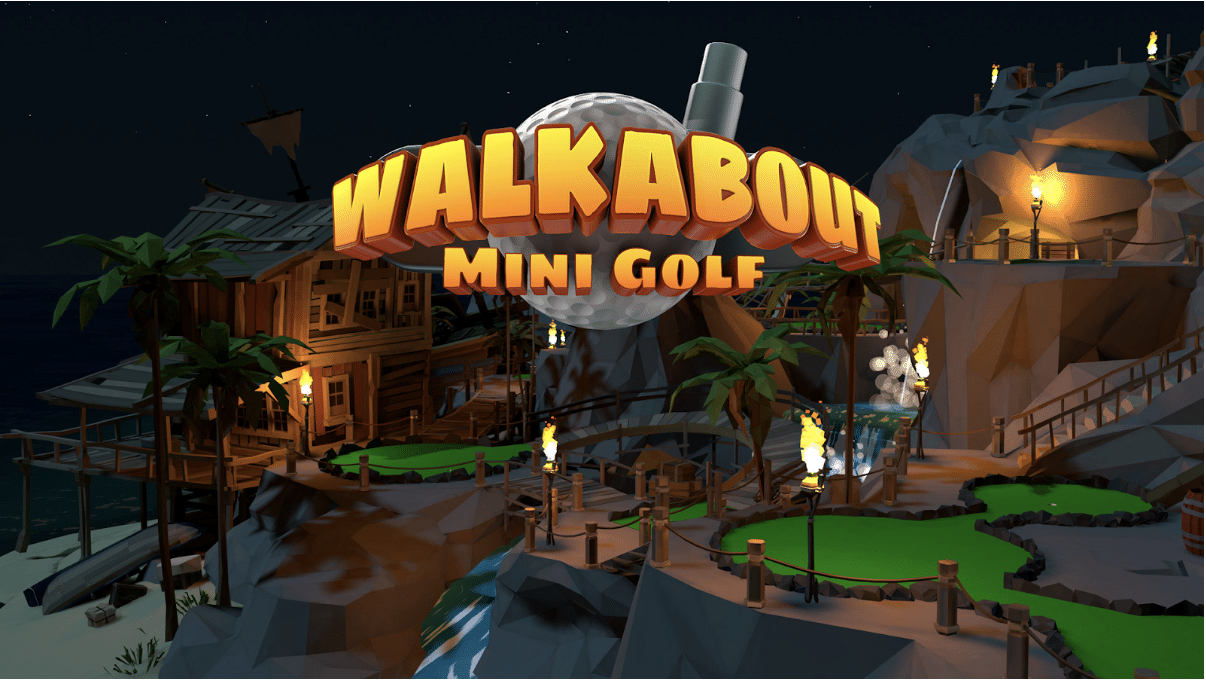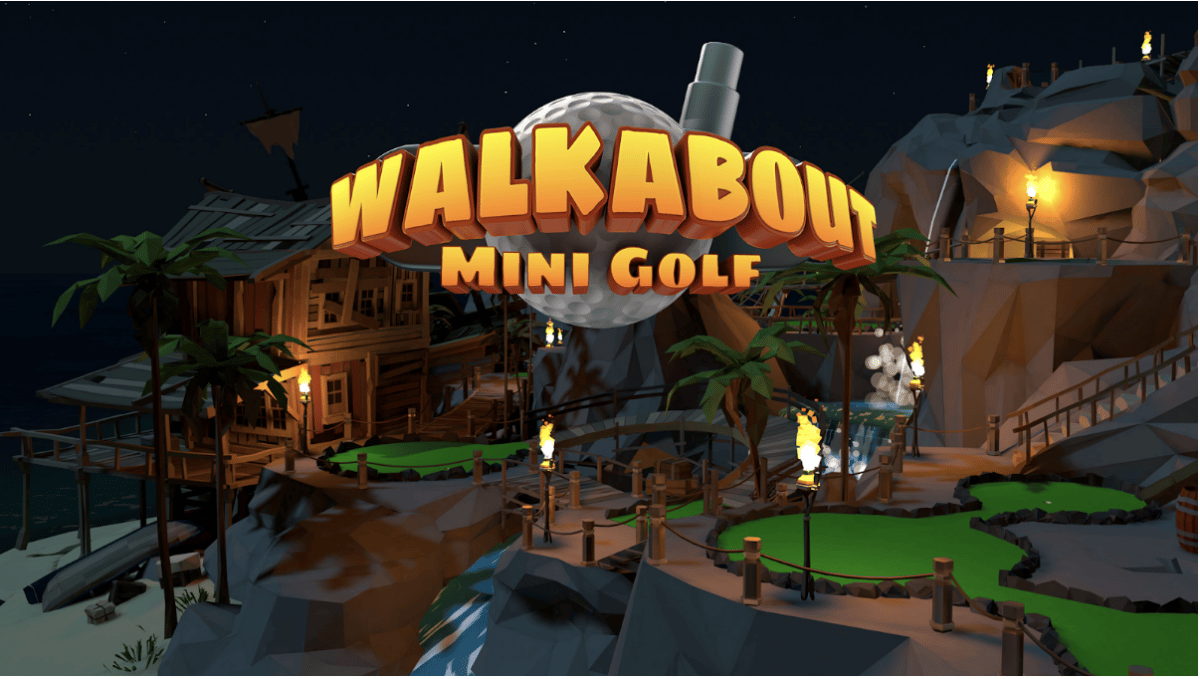 As you've probably understood from the name this is an amazing golfing simulator for you to play. In the game you will be offered eight different courses, as well as a DLC, that will be set in a variety of unique locations from places like a pirate cove to even being in outer space.
The amazing golfing mechanics that this game has really sets this game above the rest as it really feels like you're playing real life golf and whether you're a cautious golfer or someone who is very brave on the course, you will see these playing styles directly translated into the game.
This gold game may not be the most insane game on this list when compared to the action packed fighting and shooting games but it has definitely deserved its spot here amongst some of the best VR games of 2022 and that's why you should definitely give it a try.
Platforms: Meta Quest 2, Oculus Rift, HTC Vive, Valve Index
Pros:
Amazing game physics
Great courses
More than enough levels to keep you entertained
Cons:
A heavy headset will definitely cause problem with some required movements
Final Thoughts
Every single one of these games, that have been mentioned on this list, are definitely worth a try but ultimately deciding which one is greater than the others will depend on your personal tastes. Remember that these aren't the only VR games out there, this list can work as an inspiration for you in order to find which VR experiences you like best and so you can look for more games by yourself.