When hearing about the mafia, the Godfather movies immediately spring to mind for a lot of people. For the younger generation born in the age of internet will probably remember the Facebook game Mafia Wars more. That game may have bit the dust but many online mafia-themed games are available, and one of those is Mafia MoFo. So what makes this one different from other similar games?
How is Mafia MoFo different?
If you're not decided on which mafia-style game you want to play, knowing how this one is different from the rest will help you decide.
Mafia MoFo is not dependent on any platform.
If you recall, Mafia Wars was available on Facebook. Although it wasn't like your usual role-playing game that uses an animated figure, it was still entertaining enough for a lot of FB users. In fact, it became one of the most popular games on the platform. So it definitely a sad occasion when it had to bid farewell for good.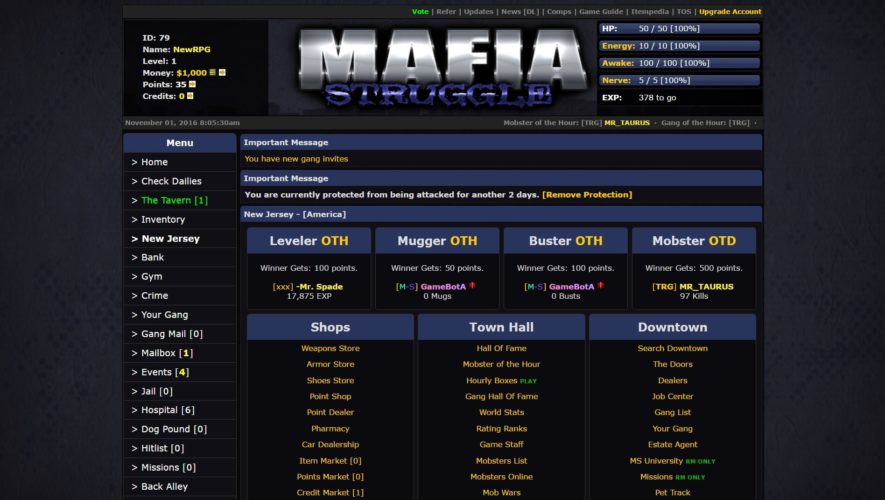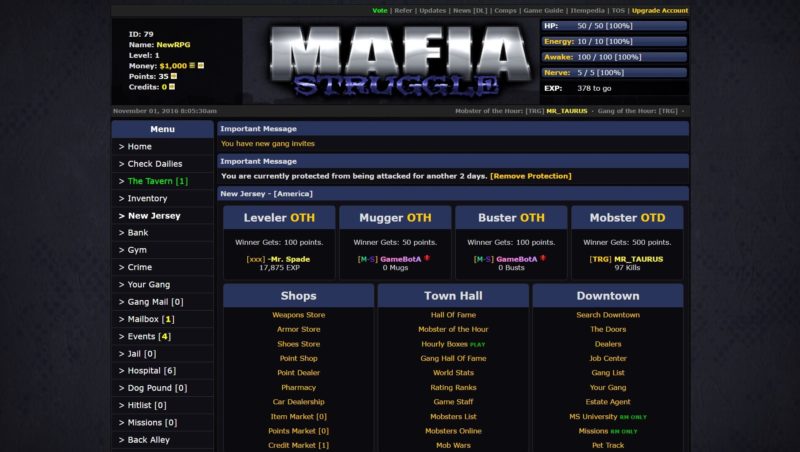 The good news is other similar games started to pop up, and this time away from a platform like Facebook or Myspace. Mafia MoFo is an rpg game played through a web browser so all you have to do is find a browser that you're most comfortable with and point the address bar towards the official Mafia MoFo website. You will need to sign up in order to play the game, but it doesn't cost you a thing to do that.
Mafia MoFo offers users a range of entertaining activities
There's never a dull moment when you play this game. You are the owner of your destiny in this game. Meaning, you get to decide what happens to your character. Do you want him to spend time at the gym? Or do you want him to become one of the wealthiest in the game? The choice is all yours.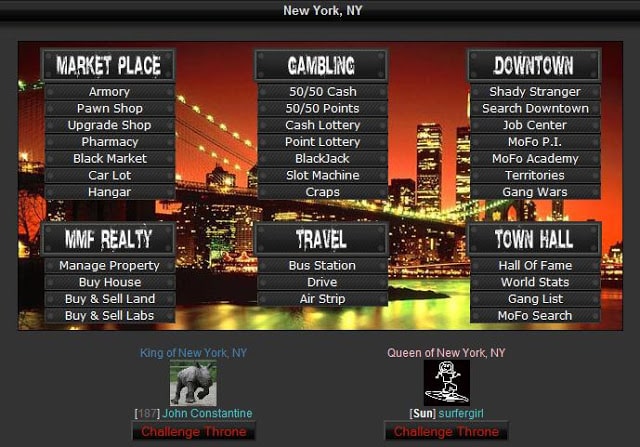 Mafia MoFo features many interesting properties
If you've watched different mafia movies over the years, you know that many members live in grand homes or run businesses that bring in a lot of money. You get to live the same kind of life through your character in this game. Properties available in this game include a pharmacy, and equipment shop, a used car lot, and a bus station.
Achieving Mafia MoFo success
How can you succeed in Mafia MoFo? The game isn't that complicated and you'll learn as you go along. One of the best starter tips for you is to start out at the gym. You have to make sure that your character is strong. After all, how do you expect them to take on rivals?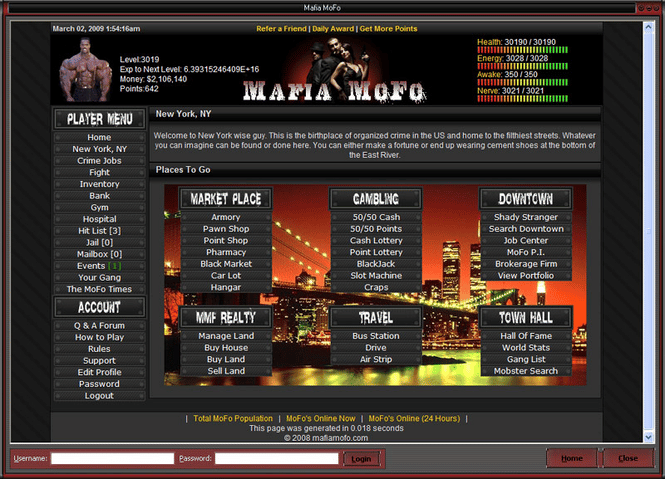 But the game isn't all about hitting the gym; you also have to gain experience, which is done by carrying out different crime jobs. Mafia MoFo is one of the newest mob-style online games. In many ways it is similar to others but it brings with it its own charm.
Mafia Mofo Reloaded
The really fun part about the Mafia Mofo Reloaded RPG game is that there is really no way to know how your character is going to end up. You start out a normal, sane person who ventures into the underworld of crime where you can choose to either attack the criminal empire in order to bring it down or create a new empire where you are the top of power. Or you can start your own war on the law. If the heat is on you can move to a new town. The possibilities are huge, in this war of the underworld your decisions define the outcome of your character.