It was in 2012 that the video game called Cyberpunk 2077 was announced. The game was actually a sci-fi RPG genre from CD Projekt RED, which is a huge game that is even bigger than The Witcher 3.
Seven years later, rumors about the game has suddenly resurfaced and become the talk of the town after it was demoed in 2018 at the Electronic Entertainment Expo. Among the features were the character progressions, combats, and a variety of Cyberpunk's systems.
Moreover, it was featured in Gamescom as it was unveiled for the public. But the question that keeps on going around is when it will be released.
Well, you are in luck because here are some of the exciting news and updates that you have been dying to know about.
Release Date
Actually, CD Projekt was unable to provide the exact date of release, instead a range was given between 2017 to 2021.
So fans out there just need to wait another couple of years or so to finally test it. But the most probable is 2019, which is going to happen this year.
If you are a bit pessimistic about this release date, then you might not be hearing much from the popular buzz going on around the Internet.
In fact, this has been acquired from the comments in the 2017 financial results conference with CD Projekt developers.
Another basis for this speculation is that the head writer at CD Projekt has left for Blizzard in early 2019. This means that there may have already been a story locked in at this point, but that is not 100% sure either.
One more speculation that may point to 2019 as the release date is that there were rumors that Cyberpunk 2077 will be announced at the E3 2019. So the public is a bit optimistic that this will be more likely to happen this year.
Gameplay Demo
There was a 48-minute gameplay video of Cyberpunk 2077 and with it an explanation of what is going on. From that video, there were speculations that led to the thought that Cyberpunk 2077 is indeed a first-person shooter type of game.
First-Person Shooter RPG
There is a strong indication that the game is going to be a first-person shooter, but based on the cut scenes and driving, it sometimes switches to third-person. Nevertheless, the game involves lots of first-person shooting.
Character Creation Screen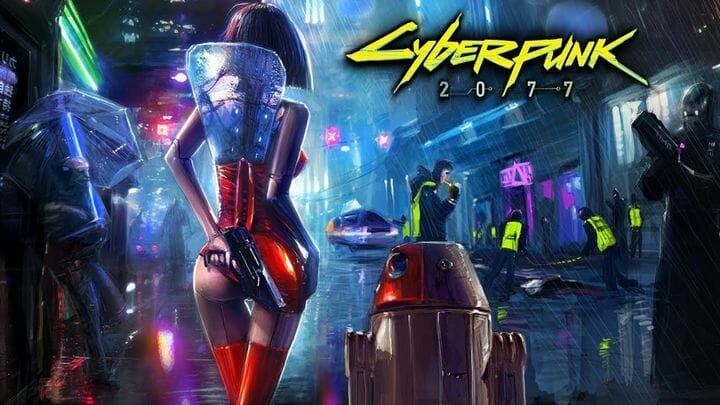 In the demo, a quick peek of the creation of the character can be seen. This begins by the selection of sex, hair, tattoos, and clothing.
Among the creation of character is the stats, which include the basics such as strength and intelligence, reflexes, tech, and cool attitude.
Mature Content
Cyberpunk 2077 is not going to be suitable for children because it comes with a fully-loaded shooting spree. Moreover, there are nude scenes that may not be suitable for general viewing. Of course, when there is violence and nudity, there will also be a lot of swearing throughout the game