Last night, Blizzard released a new trailer for Diablo IV showcasing an old chapel with lots of Diablo motifs.
What's cool about it is that it's a real chapel, namely Chapelle des Jésuites in Cambrai, France, and three artists managed to pull off this feat in just over a month. One of the artists who participated in this Sistine Chapel-like artwork, where hundreds of meters of detailed oil painting were painted, was the Swedish artist Billy Norrby.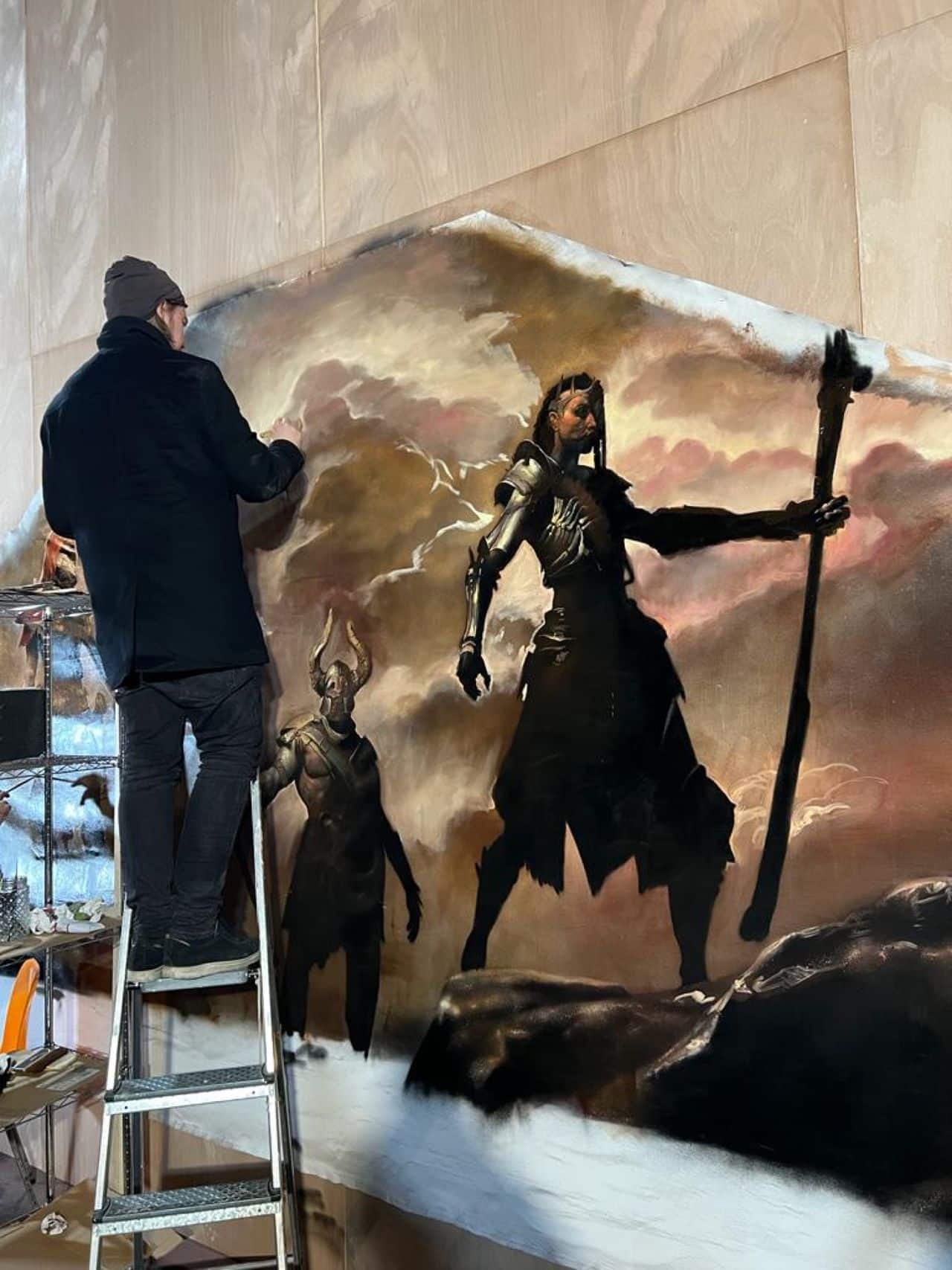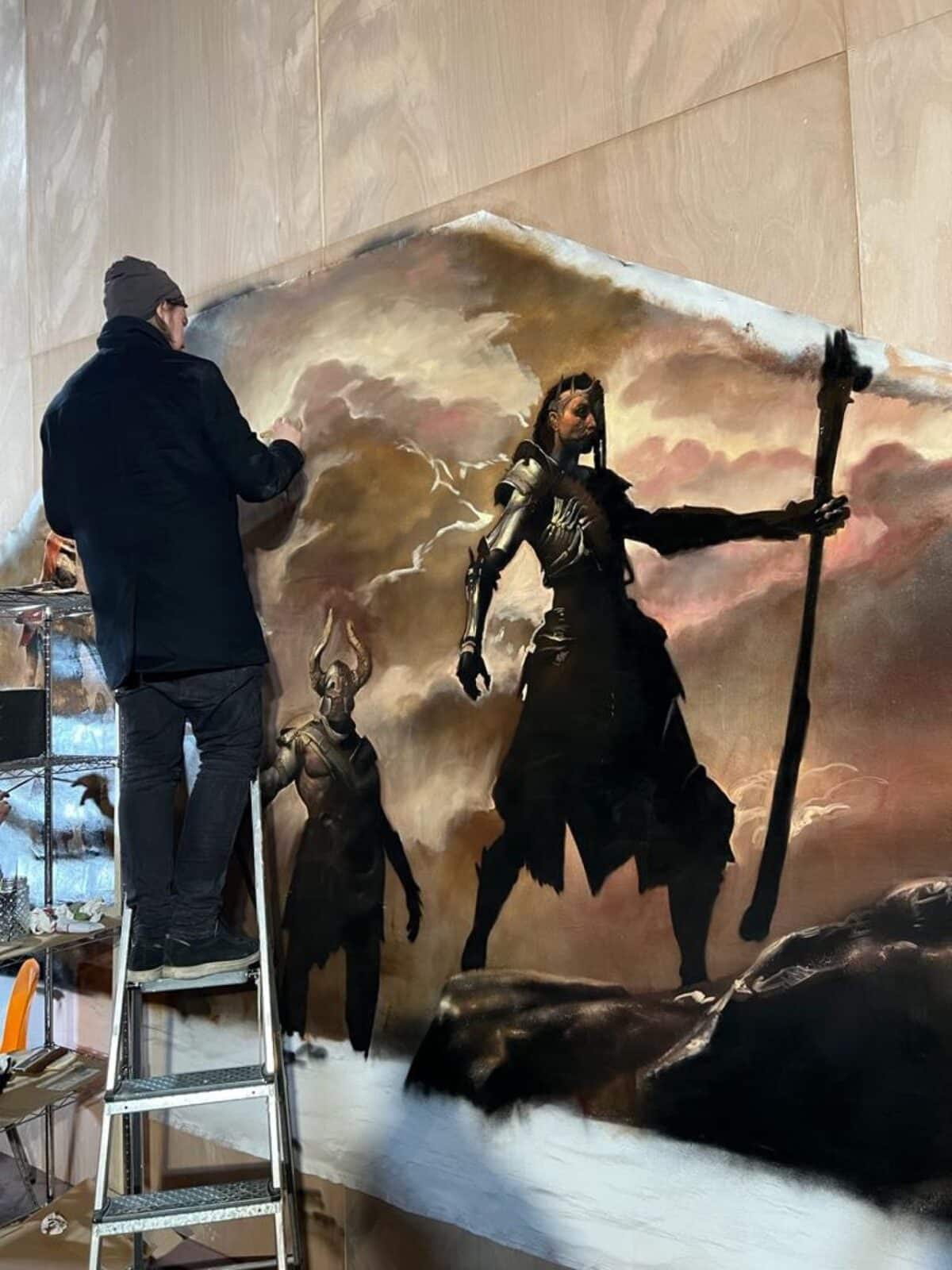 Billy's team was flown to France where they worked for just over five weeks in this unheated historic building from 1692. They worked every day without a break from nine in the morning until midnight, and sometimes later. Billy said he often fell asleep right away, with gloves and a hat on, as soon as he got home to his AirBnB apartment.
The painted ceiling consisted of 20 triangles, with each individual triangle being nine meters wide. On one short side, they painted a 9.2 meter high wall and above it, a celestial dome. The team averaged one image per day.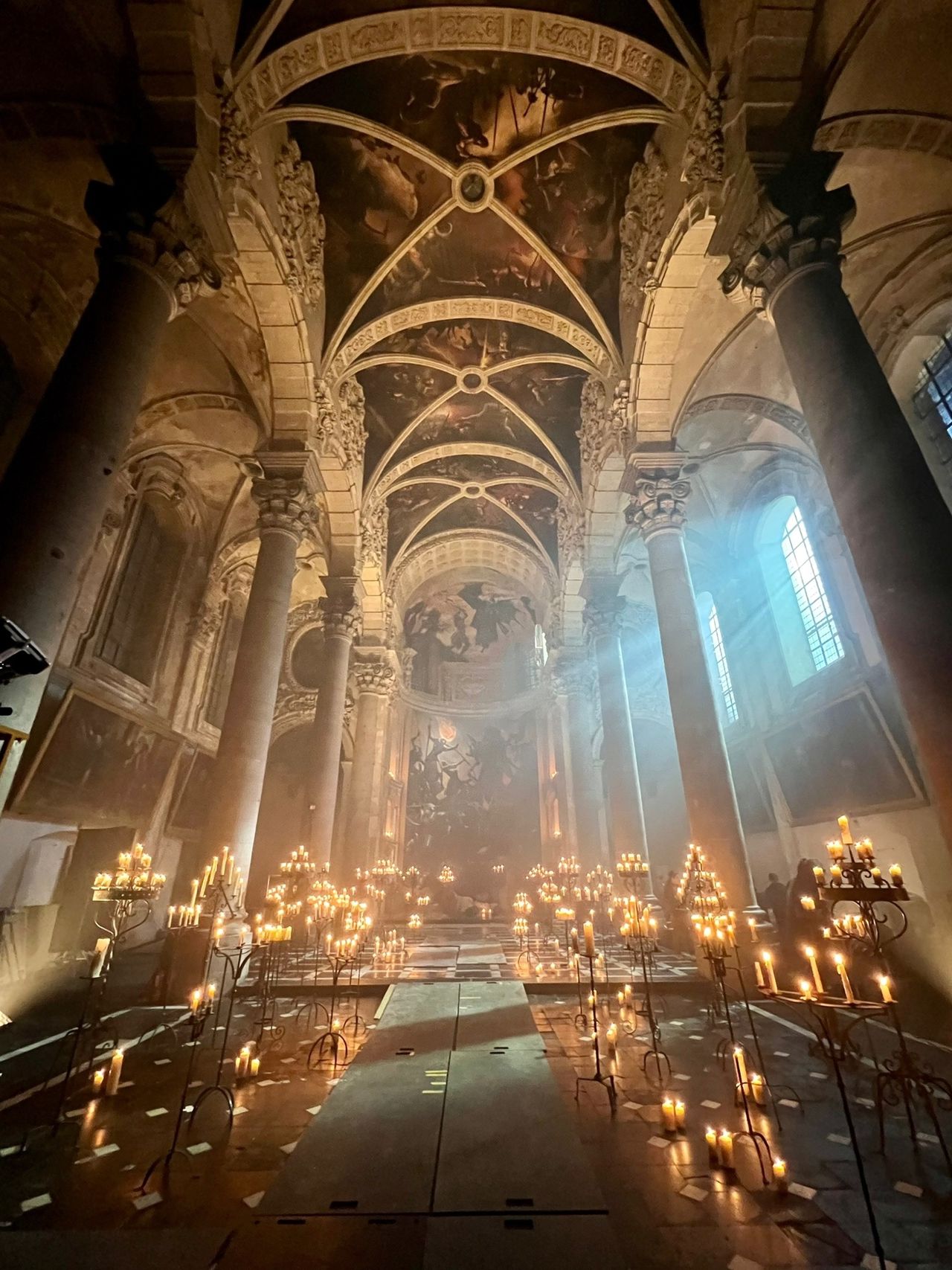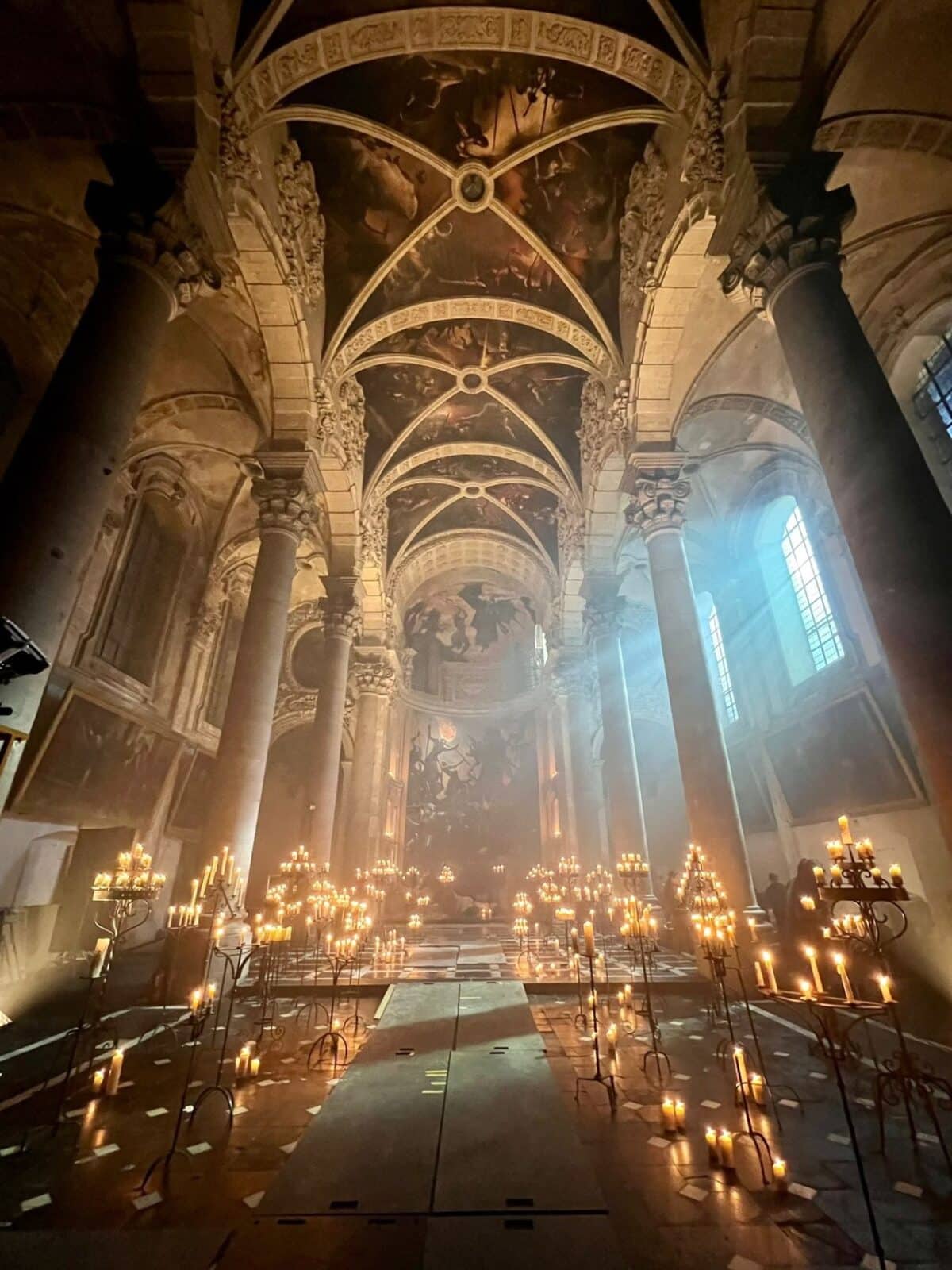 As can be seen below, they climbed scaffolding and used lifts to reach the high parts of the chapel. The images in the ceiling were painted on canvas, which was first mounted on temporary wooden walls and then hoisted up with cranes. The initial plan was for them to paint like Michelangelo, lying on their backs and directly at ceiling height, but building such a structure that covered the entire interior would have taken too long to construct.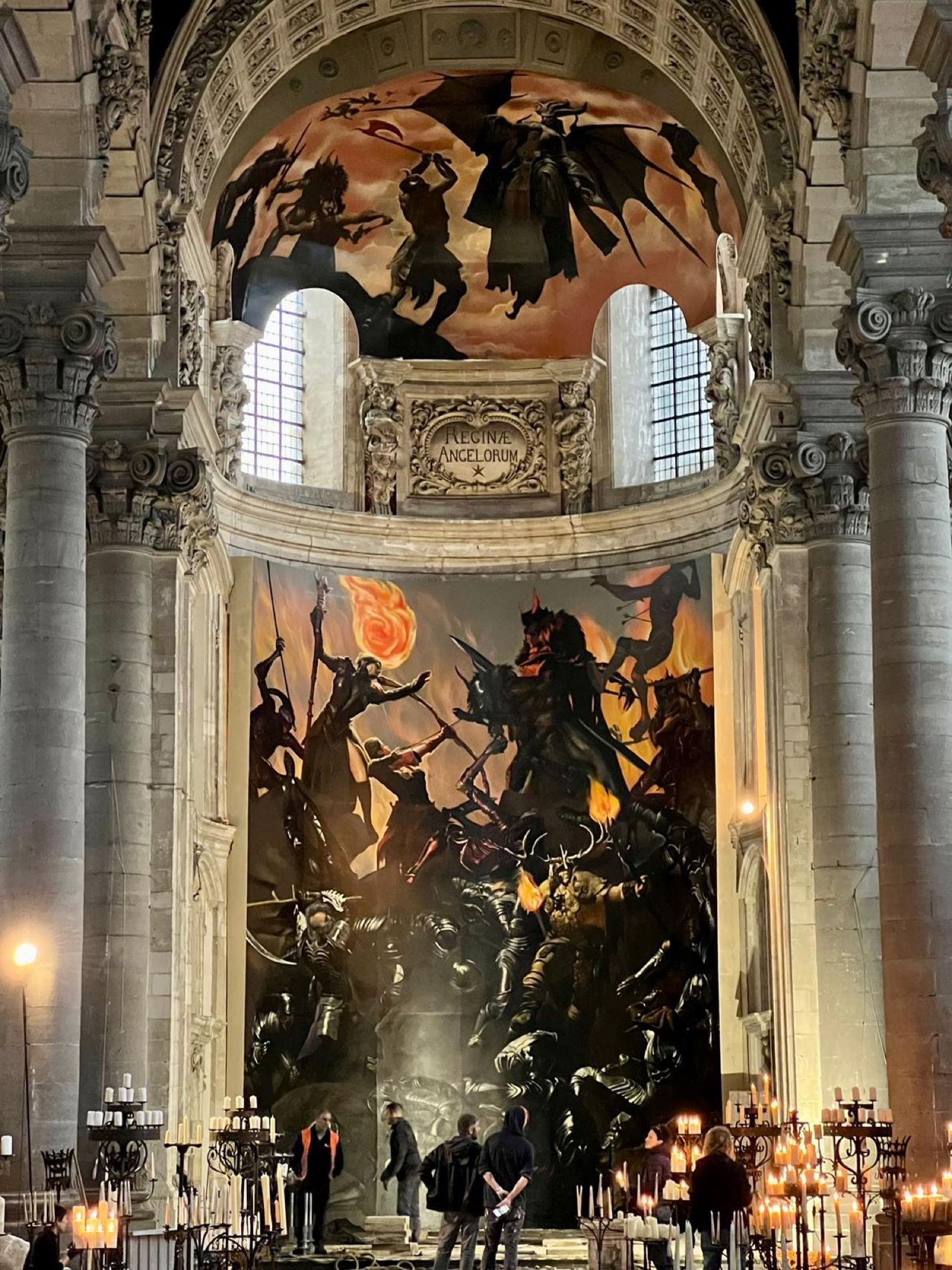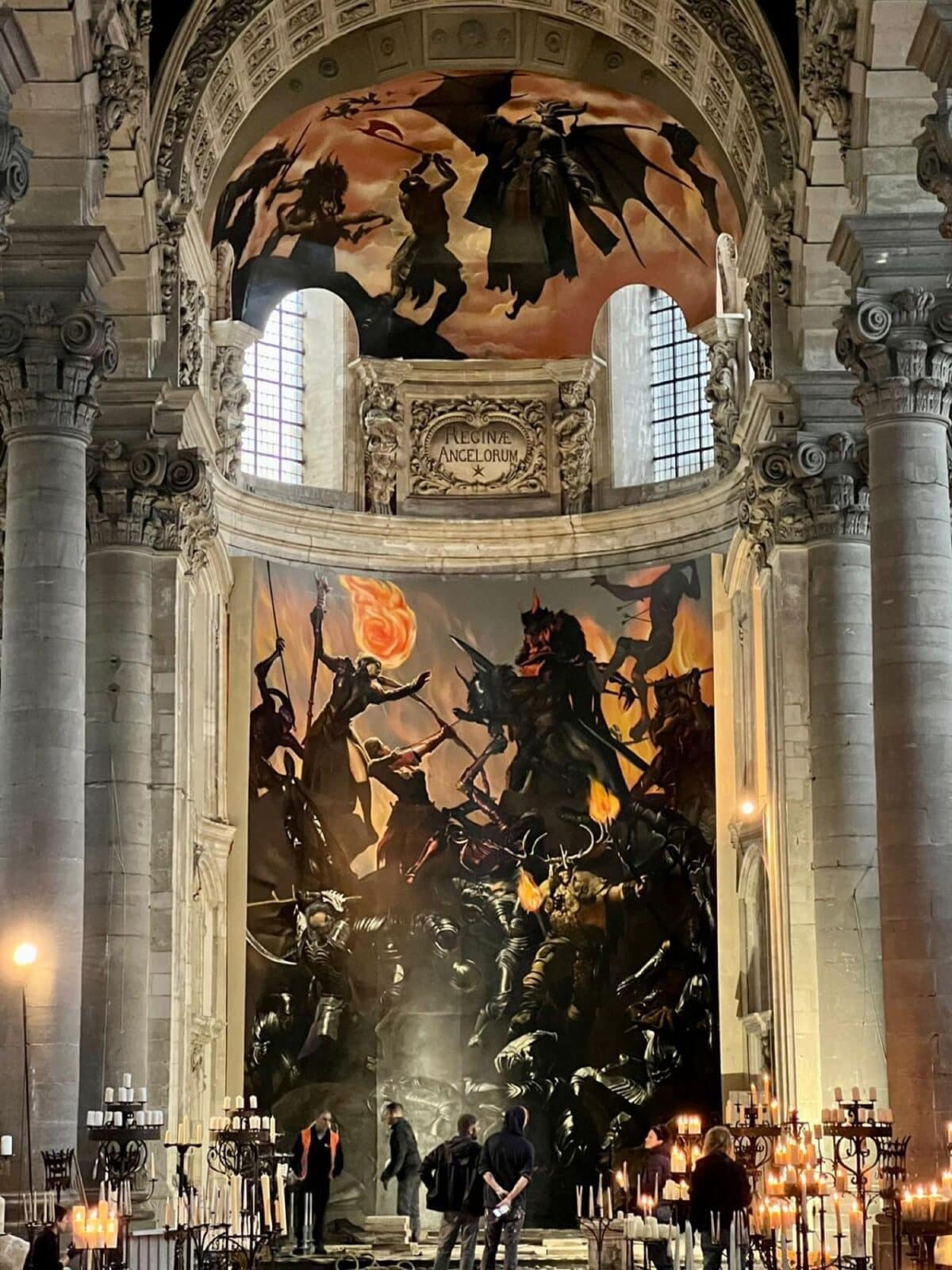 Diablo IV is released on June 6th, and the open beta will take place on March 24th-26th. If you pre-order the game, you can start the beta early the weekend before, March 17th-19th. The Diablo IV trailer itself and lots of pictures that Billy took during the time they were painting can be found below.