Jumpi is a cordless and lightweight car vacuum with a few tricks up its sleeve. Not only will it keep your car looking great no matter where you are but it could make all the difference in an emergency on the road. Jumpi's safe jumper cables and power bank reserve are features no car should be without. Here's the full rundown.
What is Jumpi?
Jumpi is a cordless car vacuum at heart. But it has so much more to offer. Its detachable battery pack hooks up to low-voltage jumper cables for safe battery jumping. And, it's got a USB charging port built-in so you can keep your devices powered if you run out of juice.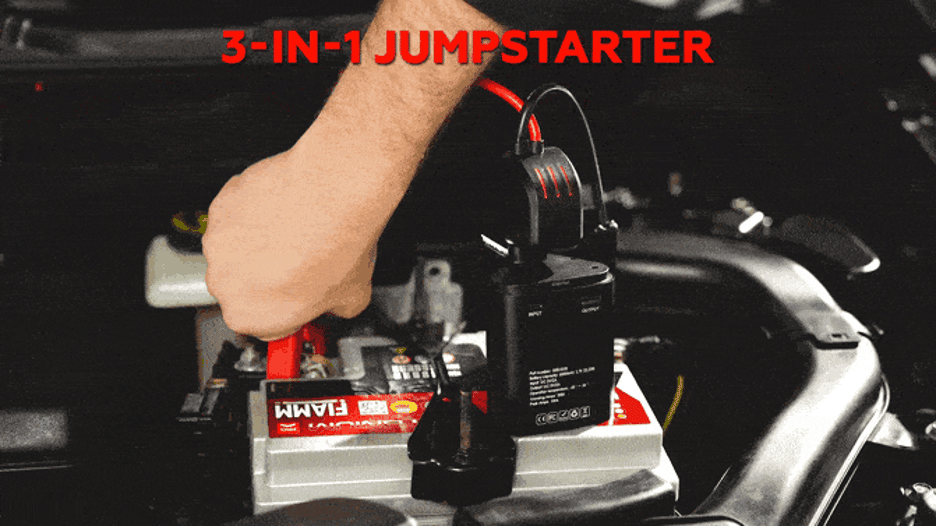 Jumpi is all you need to stay healthy, safe, and connected on the road.
Jumpi Features
Jumpi becomes a lot more impressive when you consider just how sleek, stylish, and advanced this on-board car companion is.
It's tiny
With all of its features, you might expect to have to strap Jumpi to your back, and you might think it has a bunch of wires and compartments. But all of its features fit neatly into the palm of your hand.
Jumpi is just over a foot long and 3 inches tall, and it weighs as much as an iPad. It easily fits under the seat or even in the glove compartment.
Oh, and it's 100% cordless, so you won't have to worry about tangles or outlets.
It's powerful
Jumpi is the most powerful car vacuum of its kind. It can quickly pick up large debris and microscopic particles like allergens, bacteria, and mold with 99.99% efficiency.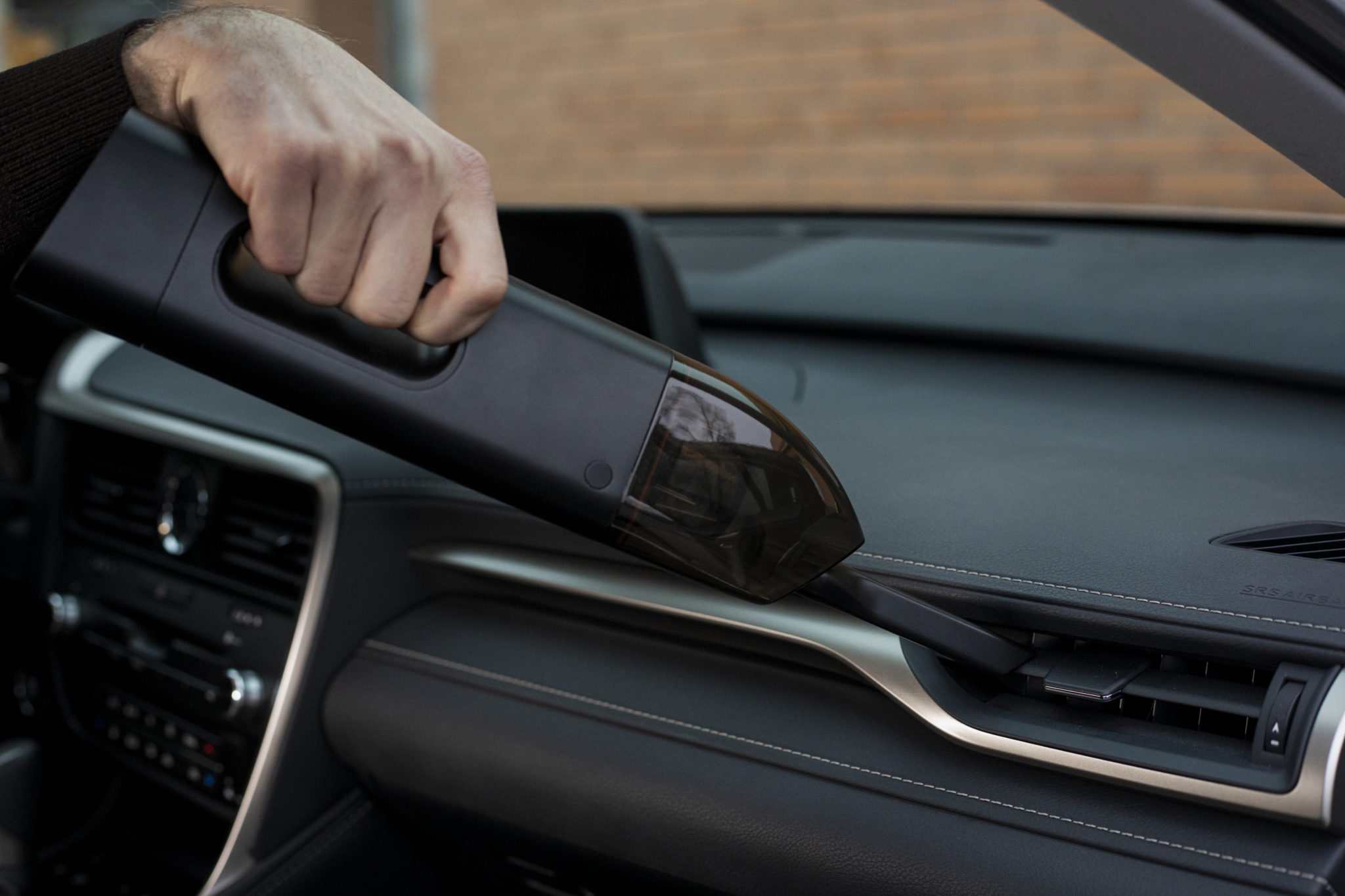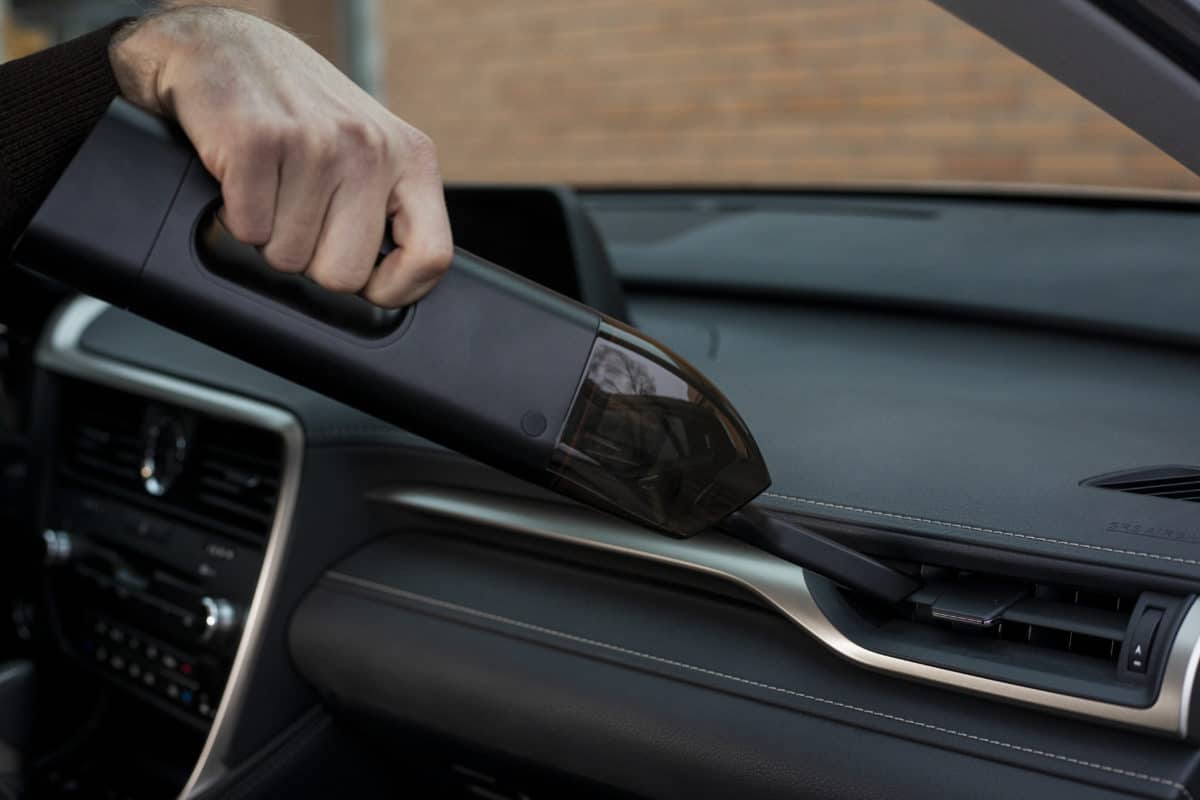 Because its suction is so strong, you can vacuum your car faster and get those creases and crannies cleaned out better than ever before.
For more concentrated suction, just clip on the precision cleaning attachment. It provides an extended reach and a deeper clean for the spots that are toughest to get to.
It's quiet
Does it matter if a car vacuum is quiet? Of course. Unexpected spills can happen at any moment, especially if you have kids or if you're an Uber driver. You need to be able to use your vacuum while pulled over or even on the road (if a passenger uses it) while remaining aware of surrounding traffic noises.
Jumpi is 30% quieter than other car vacuums, so you can use it when you need it with confidence and comfort.
It's antibacterial
Jumpi's outer casing and handle are coated with an antibacterial lining. Your car can get dirty fast, and you never know what microscopic intruders are lurking under the floor mats. When you use Jumpi, you can suck up all those contaminants while knowing your hands are free from any harmful microbes.
Jumpi's dirt-emptying mechanism is also hands-free, so you won't have to worry about sticking your fingers in the dust compartment. That's just gross.
It jumpstarts safely
Traditional jumpstarting with jumper cables is anything but safe. If you don't know what you're doing, you risk serious damage to your car.
Jumpi's cables are low-voltage and protected from overcharging, overloading, and short-circuiting. They can be operated by anyone safely regardless of experience.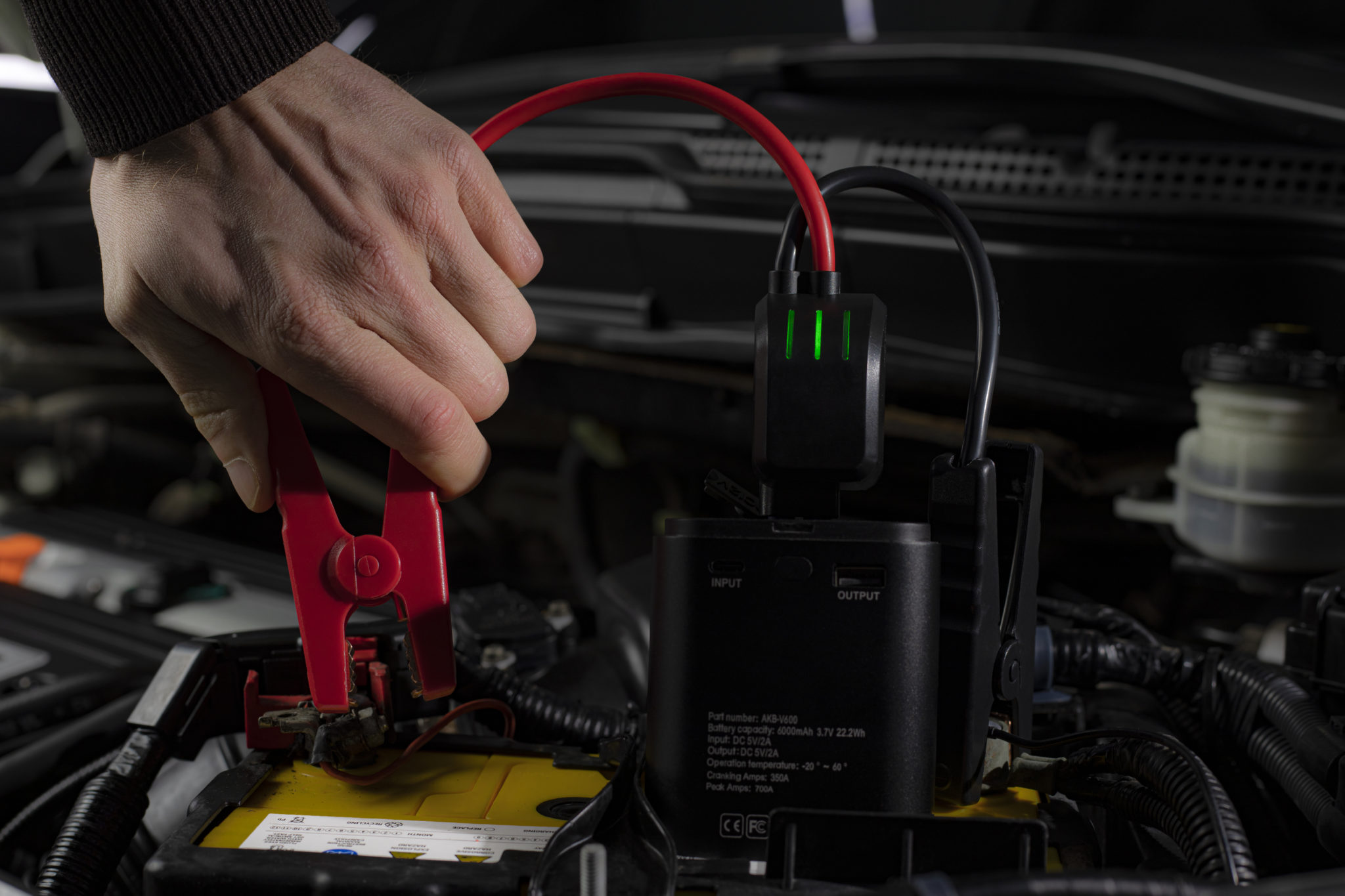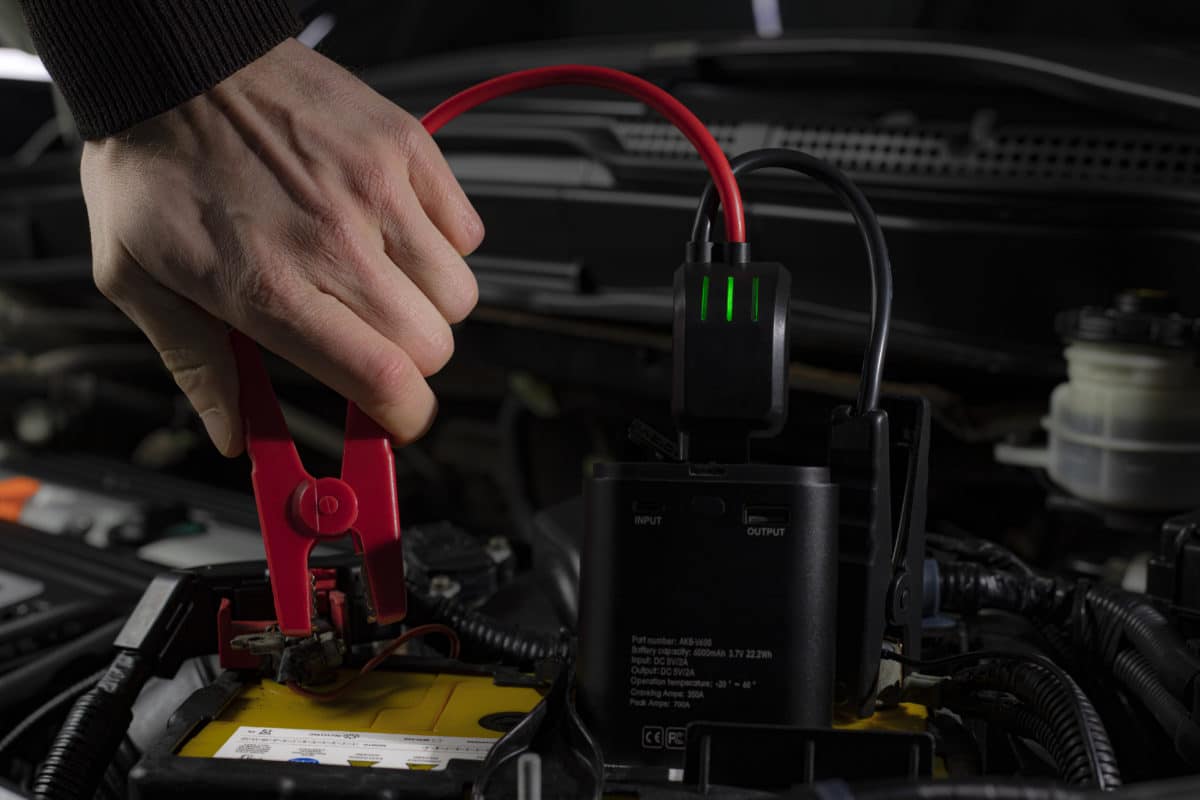 All you need to do is clip the cables to your car battery, press the button on Jumpi, and start your car. You'll be safely back on the road in seconds.
It doesn't require another car to jumpstart a battery
Jumper cables are useless without another car. But what if you're stuck on a country road at night? Maybe there isn't another car for miles. Or maybe you're not sure you want to flag down a stranger at this hour.
Jumpi doesn't require another car for a charge because it contains its own power source with enough juice for 10 jumps.
Solo travelers and commuters will never have to worry about getting stranded again.
It charges your devices fast
Nobody travels anywhere without a GPS navigation app. But that means if your phone dies, so does your map.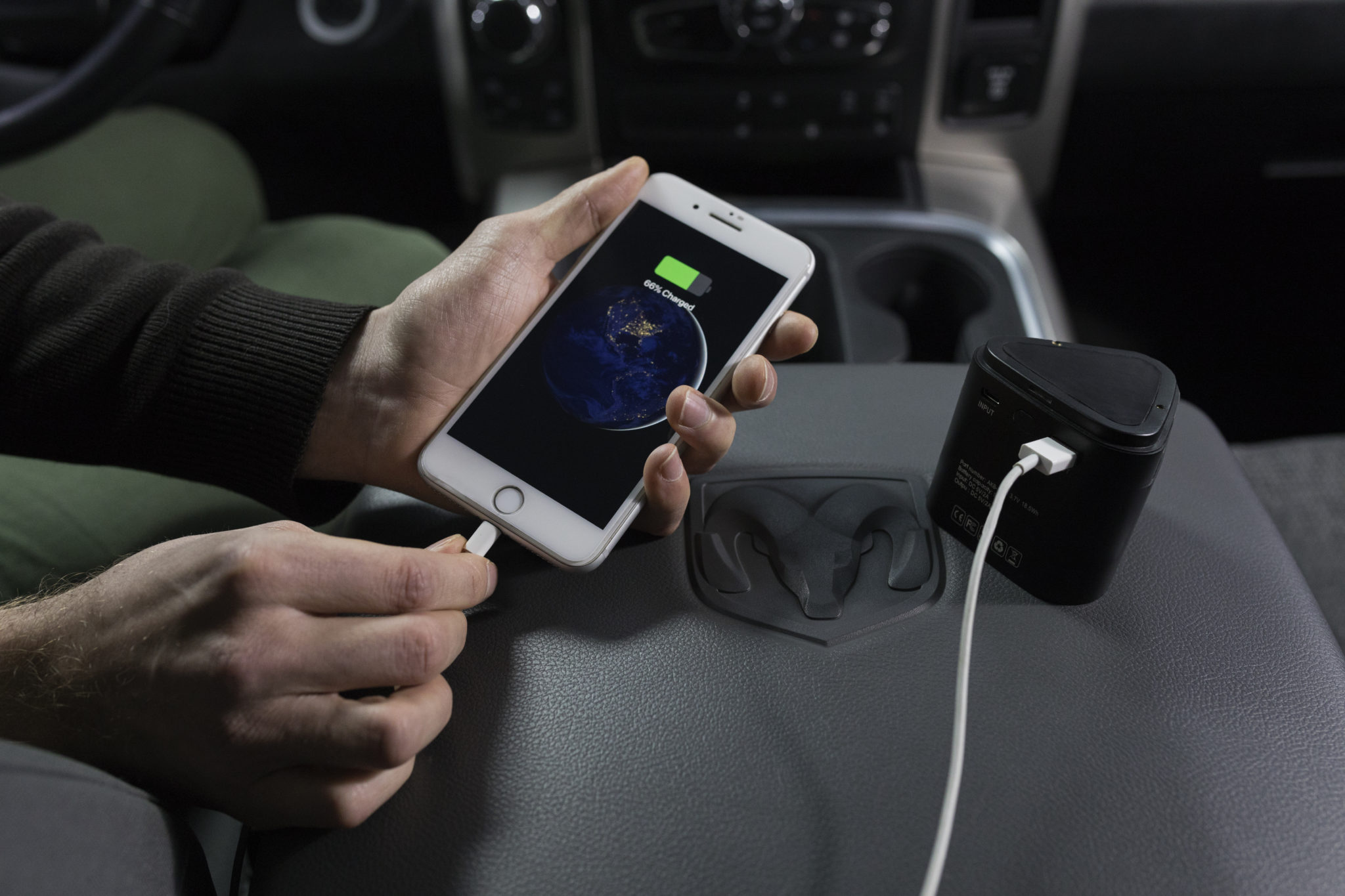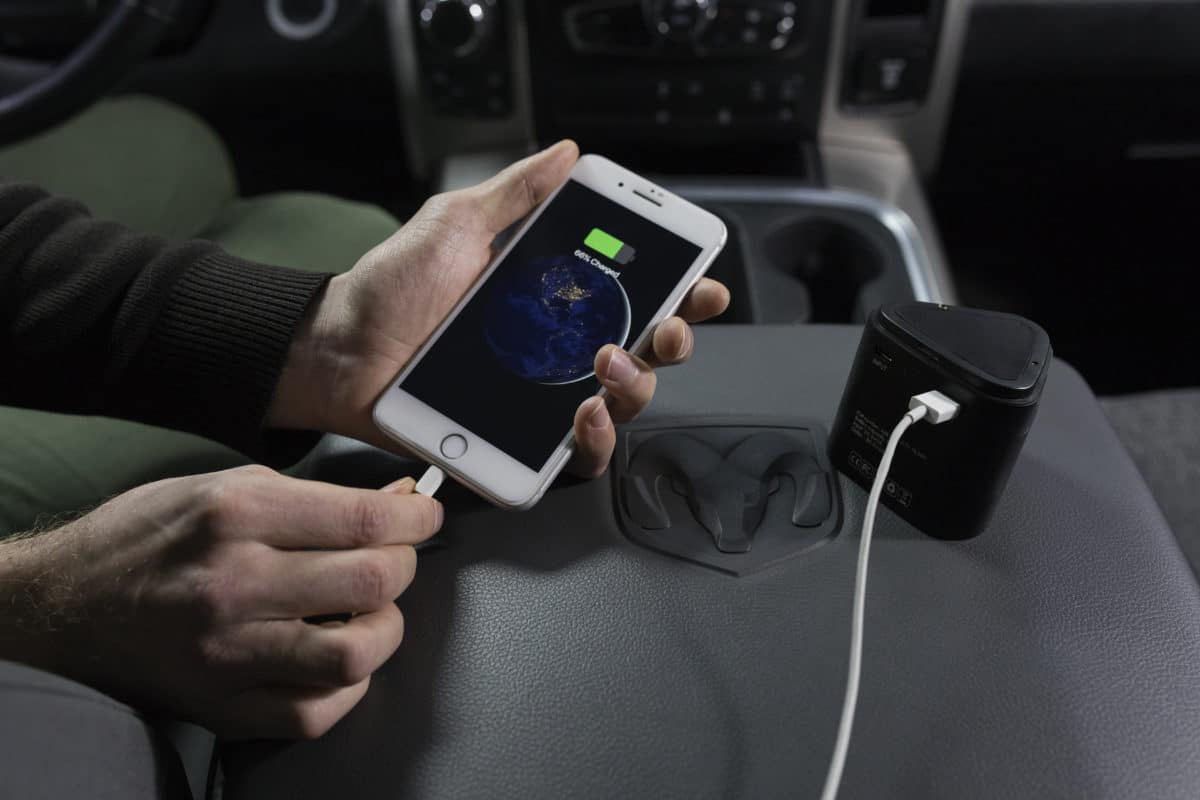 Jumpi holds 2.5 full phone charges in its power bank, and it charges your devices quickly. In fact, it charges 2x faster than standard chargers and power banks to make sure you're never off the beaten path for long.
It's always there when you need it
Jumpi's compact build fits perfectly in sedans and SUVs, and it jumps diesel and gas vehicles. Whether you're using Jumpi in your own car or to help a friend, it will be there in your time of need.
Car safety isn't just about how you drive. It's also about being prepared for the unexpected and keeping your vehicle clean and free from bacteria and allergens. For the whole road-safety package and peace of mind on the road, there's no better car companion than Jumpi.
Jumpi is not yet widely available, but it's about to launch worldwide once it finishes a round of crowdfunding on Kickstarter. The campaign is almost over, but there's still time to take advantage of early bird perks and discounts of nearly 60% off the retail price. Head to kickstarter.com to become a backer today.