If you finally made the jump and purchased your first pair of AirPods Pros then you have probably noticed that you use them a lot, from anything from phone calls, hearing and sending text messages to just listening to any audio. Then the most obvious reason why most people use these earbuds is for the unmatched music experience that you get with a pair of these in your ears.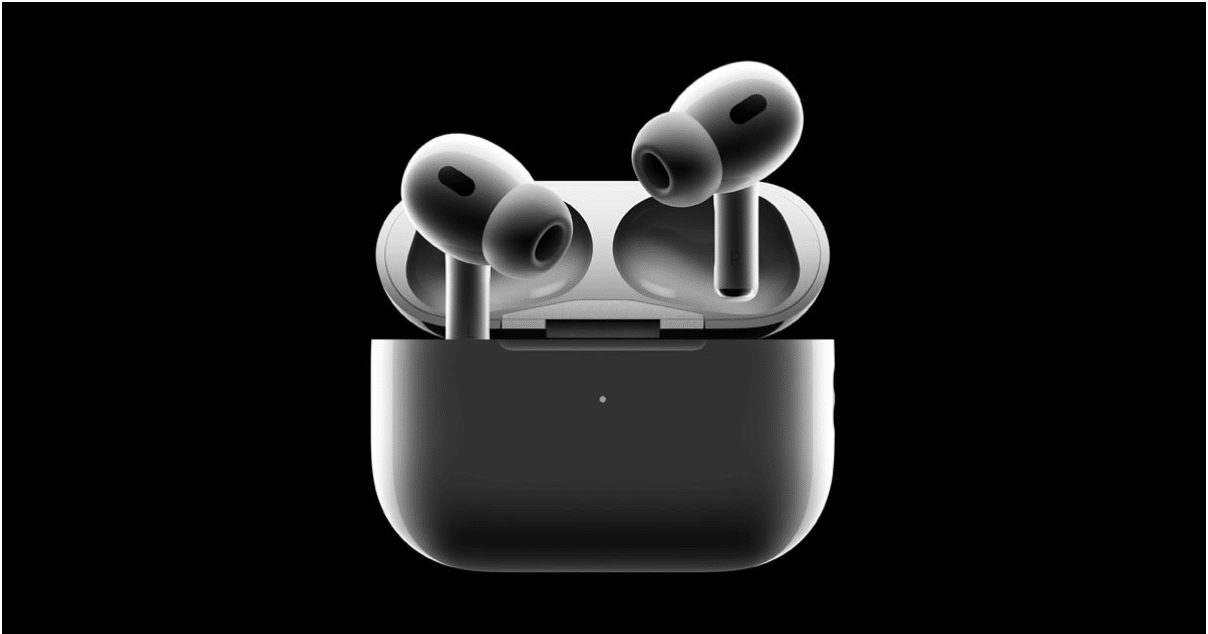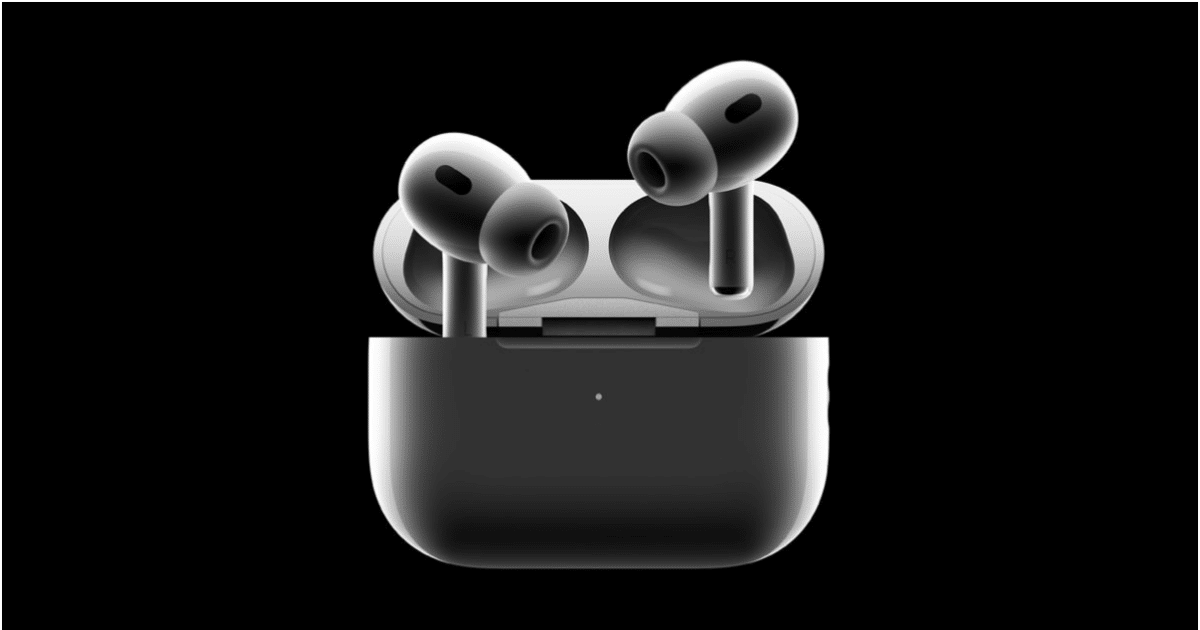 However, even though these AirPods Pro may seem extremely convenient and amazing, they are still definitely not perfect. These AirPods can do anything from fall out of your ears, the battery dying or them easily being susceptible to damage and loss due to their small size. Thankfully there are certain AirPods Pro accessories that you are able to buy that will be able to protect them and just make using them overall a lot more enjoyable. So, this article will take you through a few accessories that you may realise that you need in your life. 
Best Overall Accessory
MULTAICH Magnetic Straps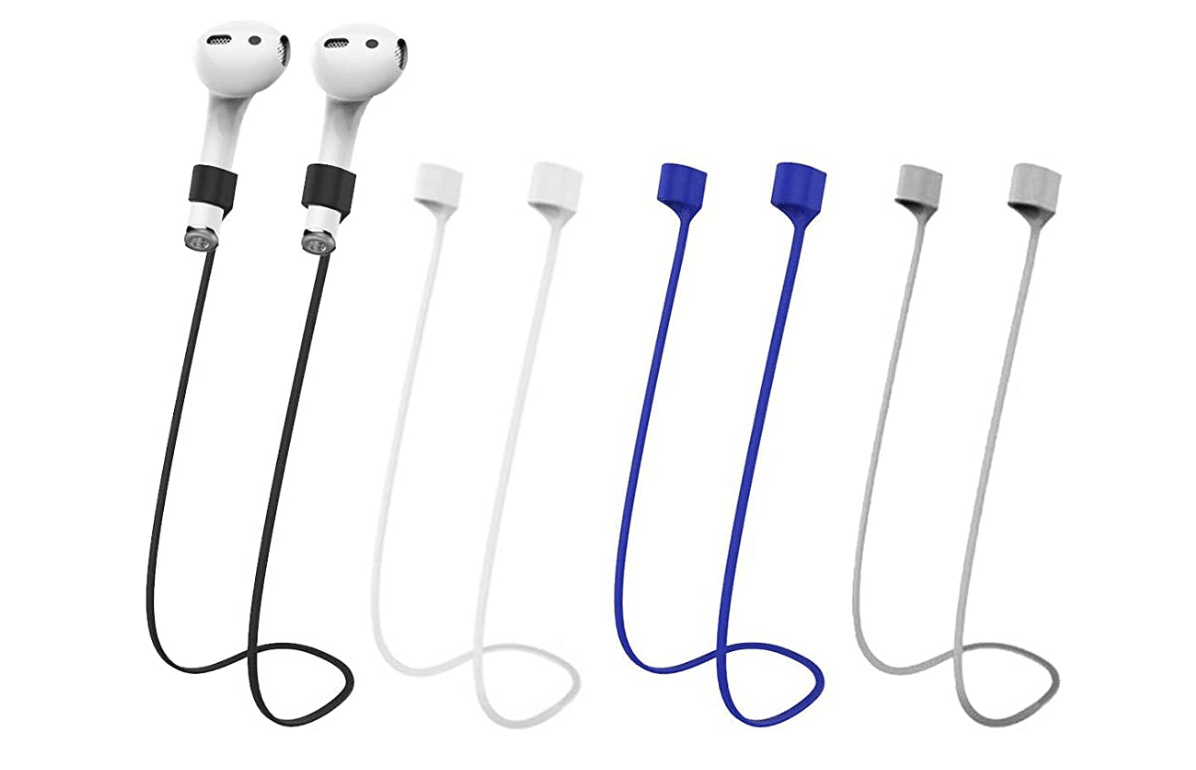 Pros
Variety of Colours
Lightweight
Comfortable
The MULTAICH Magnetic Straps for the AirPods Pro are definitely one of the best overall accessories that you can purchase and is also one of the most basic ones. These straps are compatible with your Apple AirPods Pro and keep them secure, and as a result reduces your risk of loss. Not only can these be fitted with the AirPods Pro but they are also compatible with the regular AirPods and AirPods 2 as well.
The straps are very comfortable thanks to the use of the eco-friendly silicone, which also gives these a flexible fit and are actually surprisingly durable. These straps are also very lightweight and weigh in at a low 0.2 ounces, making them perfect for any activity you have planned. In order to keep this setup secure and wrapped around your neck the strap uses built-in magnets. Even if the AirPods Pro do happen to fall out of your ears then you don't have to worry because it will still be attached firmly to the strap, so you don't have to worry too much about losing them when you are out and about with them. Then to top it all off they also come in a variety of different colours for you to choose from so that you are able to choose the one that best suits you.
Best AirPods Pro Charger Dock
Belkin MagSafe 3-In-1 Wireless Charger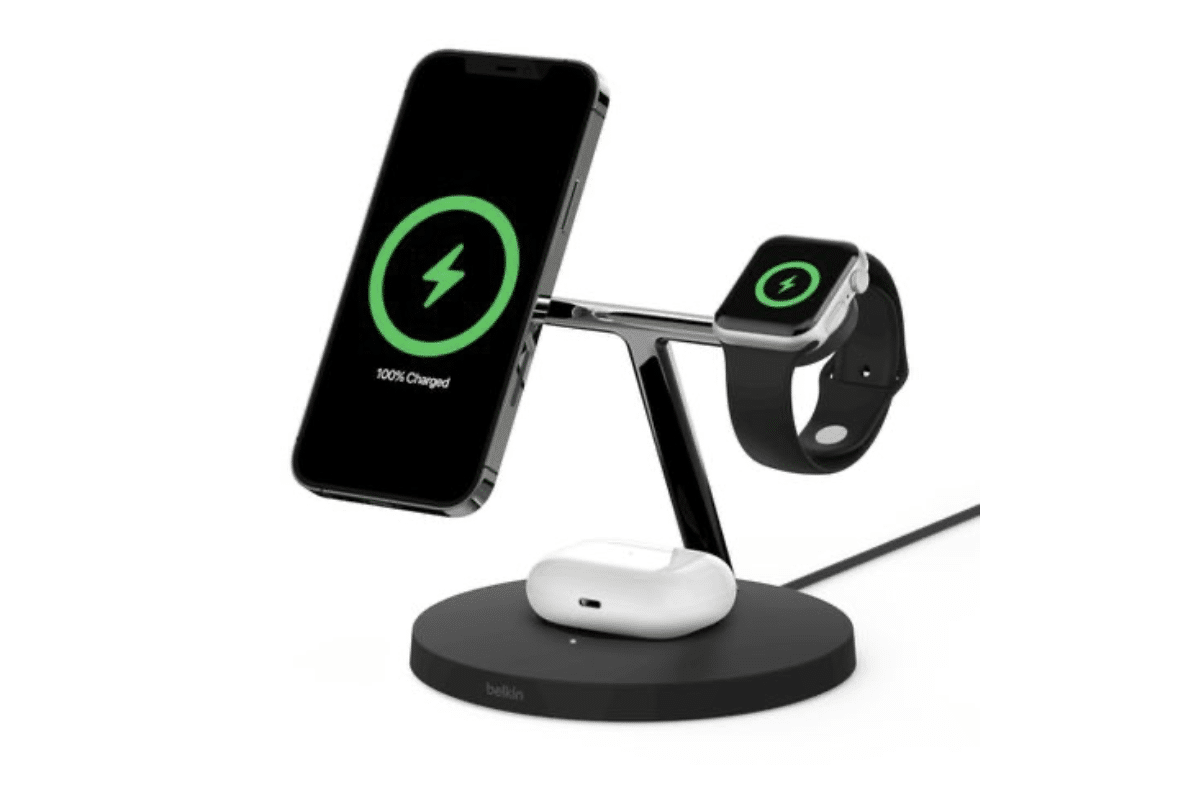 Pros
Secure Charging
Compatible with multiple devices
Fast charging
Next on the list we have this amazing 3-In-1 wireless charger by Belkin MagSafe, which is able to keep your AirPods Pro ready to go anywhere you may be. With this smart charger you'll be able to not only charge your AirPods but your iPhone and Apple Watch all at the same time. The design and easy placement of the multi-faceted charger makes it very simple for anyone to get started. All you have to do is look at the light in order to make sure that your earpods are charging.
The MagSafe charging pad that this charging dock has is perfect for iPhone users with the iPhone 14, 13 and 12 models. It offers charging of up to 15 watts and even works the MagSafe cases.
Best AirPods Pro Waterproof Case
Catalyst Case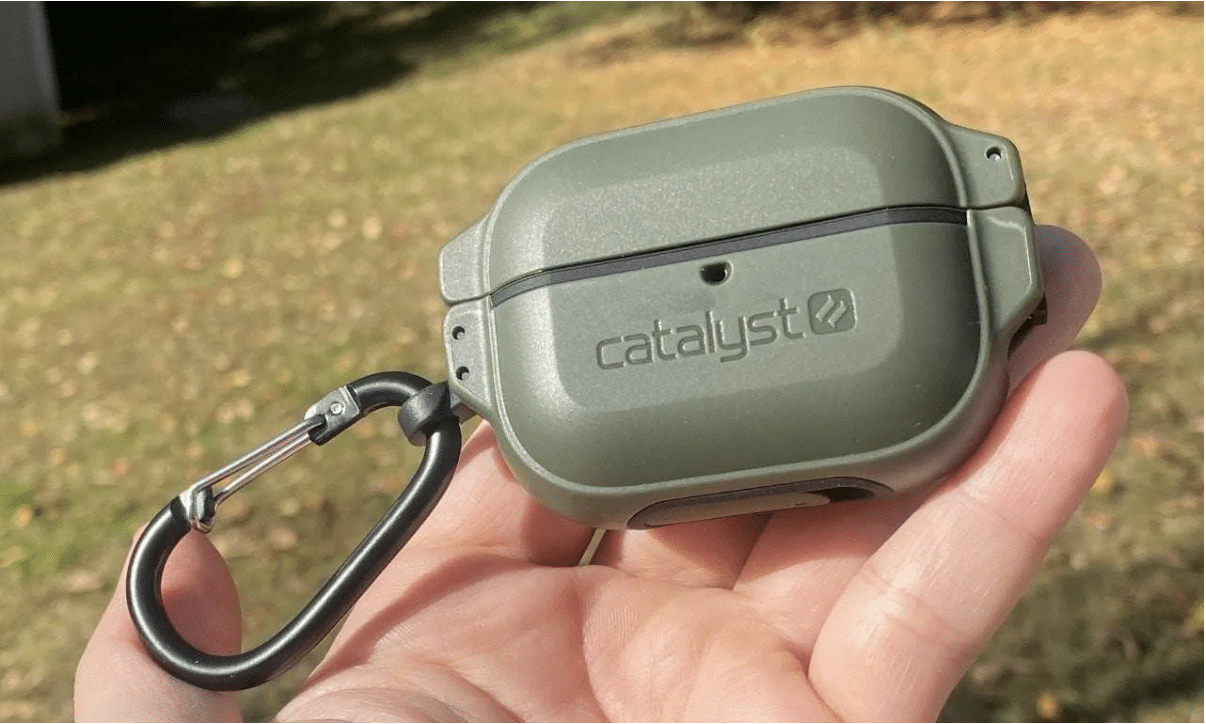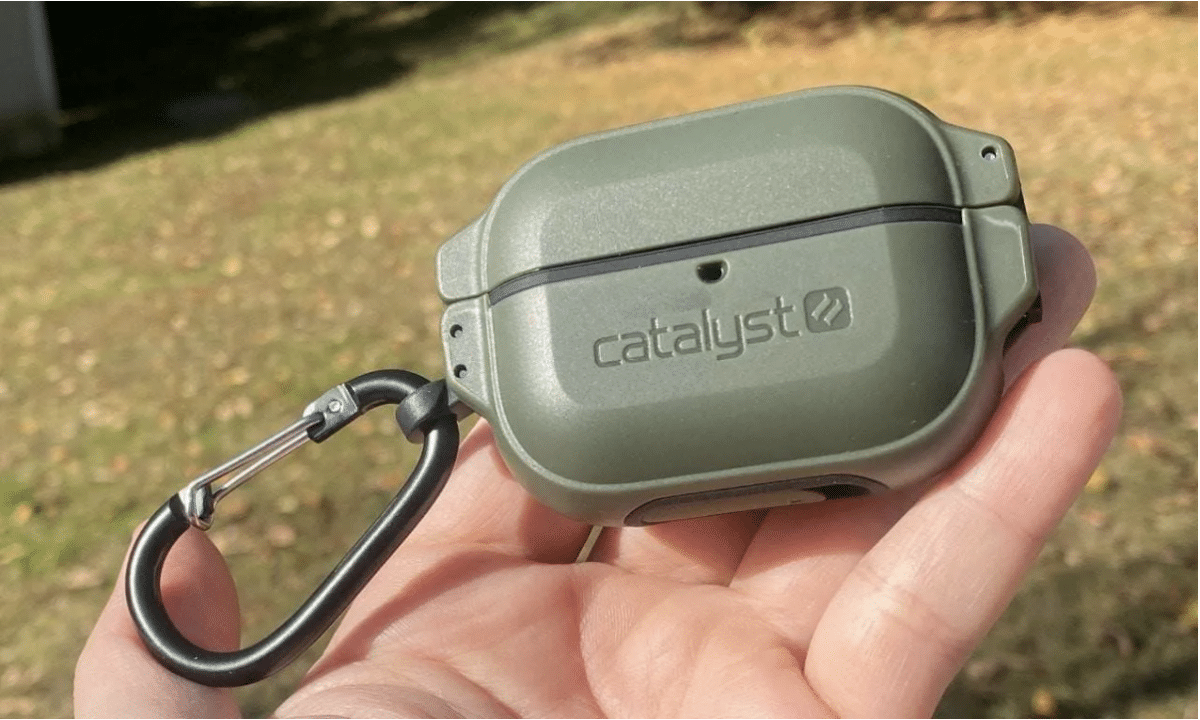 Pros
Waterproof
Drop-resistant
Includes a carabiner
This Catalyst Case is a unique case and you won't be able to find anything like it thanks to its patented design. This case is made up of a soft exterior and also supports wireless charging. What's more is that this case is waterproof, up to 3.3 feet, as well as drop-resistant, up to 4 feet, which means with this added protection you'll be able to take it on all of your extreme adventures even when it is raining or snowing. In order to protect the exterior even further the case is also scratch-resistant. The case is compatible with both the new generation and old generation of the AirPods Pro.
The AirPods Pro fit very snuggly and securely inside of the case, and even charge your AirPods while they are inside. Then when it is time to charge your case up again you'll be able to do so by moving the waterproof sealing plug, on the bottom of the case, and then sticking the charger into its charging port. When you are ready to take your AirPods out and about, inside of this case, you can also use the attached carabiner to clip your case onto anything you need, such as your backpack, a purse or even one of the loops on your pants.
Best AirPods Pro Ear Tip Accessory
Comply Foam Eartips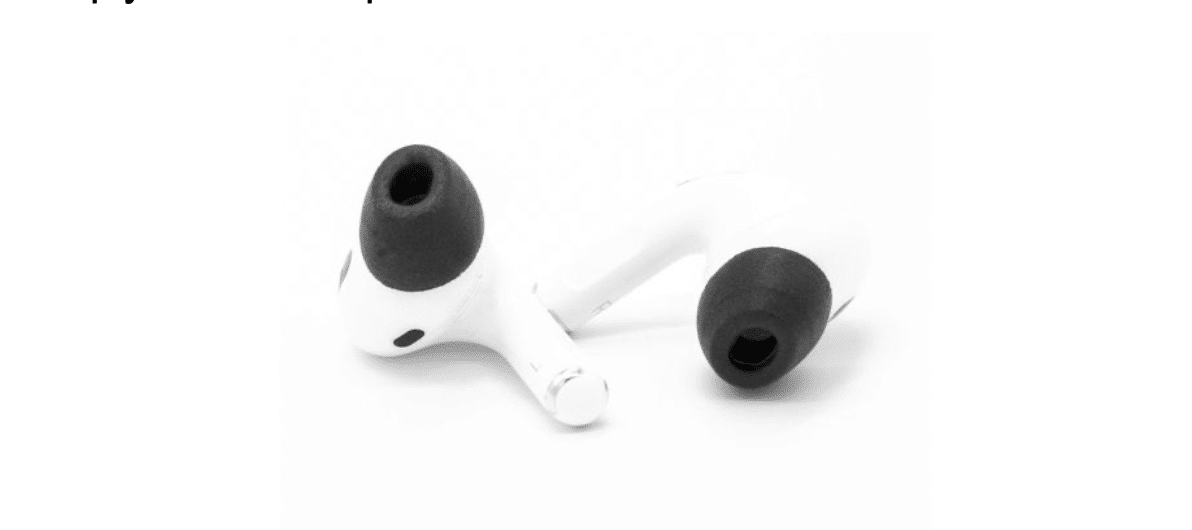 Pros
Foam design
Ergonomic fit
Uses exclusive Comply technology
If you are someone who walks around with your AirPods Pro in your ears constantly then it may be about time to consider purchasing a pair of the Comply Foam Eartips. This has been such a popular product amongst many of the users as it offers a more comfortable and secure fit, while still being able to deliver that amazing audio experience that we love from the AirPods Pro. since this product has specifically been designed for all-day use, they create a very snug and plush fit, which sits in your ear easily.
To further enhance the fit of these eartips, they are heart-activated, which basically means that they are able to mould into your ear perfectly and give you a unique and custom fit that you'll be comfortable with using the whole day. So, when you are listening to music or speaking with someone on the phone you won't have to worry about being uncomfortable with long-term use of these AirPods Pro.
Even though these eartips are made with memory foam, they won't actually interfere with any of the charging capabilities that the AirPods have within your case.
Best AirPods Pro Cleaning Accessory
Hagibis Cleaning Pen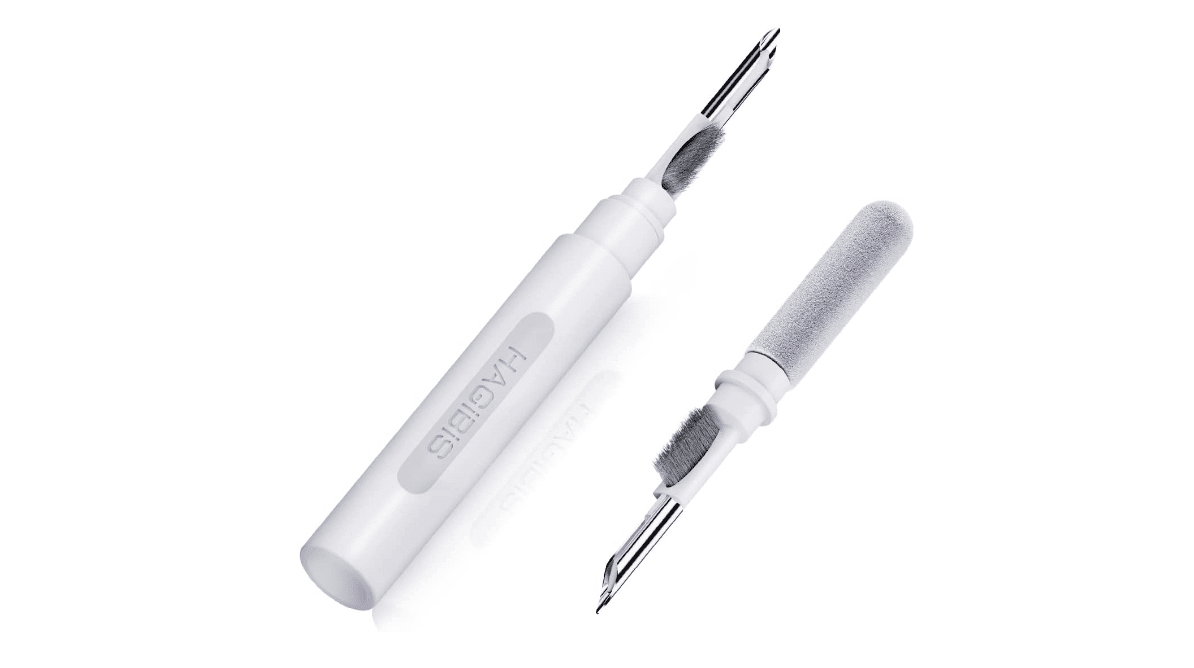 Pros
Efficient
Brush is included
Contains a sponge for dust collection
Cons
Doesn't include instructions
When you purchase the Hagibis Cleaning Pen you'll not only receive the cleaning pen but a full all-in-one set that you will be able to use to keep your AirPods Pro clean after you've used them. The pen uses a dual-head hidden design to simplify the whole cleaning process, while still keeping it thorough. Then, as a part of the cleaning set, you'll also receive a flocking sponge that you will be able to use to wipe away any dust from the charging case. Then to top it all of you'll also have an embedded handle with it to make the whole matter even simpler.
Final Words
There are a lot of different reasons as to why you should invest in some accessories for your AirPods Pro, to at least improve comfort and quality, which you can do by purchasing foam tips. Then if you want to improve and maintain the life of your Airpods you should instead think of purchasing chargers and cases.
At the end of the day choosing an accessory that will fit you best will be completely up to you so don't just do or choose what people tell you to do. These accessories can also be a fun way to express yourself as you can choose loads of different colours and designs, so remember to have fun with it as well.