Wearable devices are the next major revolution in connectivity after smartphones. Although the technology is still in its infancy, it has managed to produce significant consumer interest that could raise its market value up to $12.6 billion by 2018. CES 2015 saw wonderful improvements in wearable devices that in the previous year lacked successful execution. The rising popularity of the gadgets with smartphone users has resulted in active development of devices ranging from smart watches, activity trackers and wearable fitness devices to virtual reality and the Internet of things. Among the plethora of devices introduced at the CES, only some have managed to draw the attention of the potential audience. Let's take a quick look at the top 5 wearable gadgets to watch out for in 2015.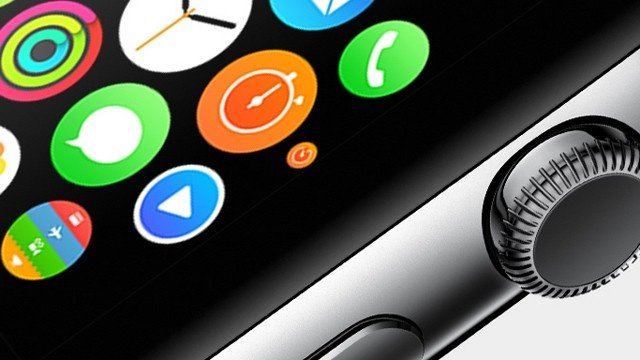 Like all its products, Apple Watch stands as the most anticipated product this year. After years of constant failure, Apple has finally produced the ultimate wearable gadget that is a testament of the company's innovation and dedication towards the computing industry. Its market reaction cannot be accurately predicted as it is a completely new product category after the introduction of iPad in 2010. It will be available in 3 segments namely: Apple Watch, Apple Watch Sports and Apple Watch Edition. It functions as a music player, fitness tracker, communication device and acts as a handheld portal to application on other Apple devices. Most of its functions resemble Google's Android Wear but its additional in-built app related features set it uniquely apart from other similar gadgets. It blends perfectly with Apple's services and allows access to home automation devices. Like other smart watches, it is designed to work along with the iPhone and thus remains paired with the device to gain access to all its features.
Sony introduced its stainless steel makeover of its SmartWatch 3 that underwent a transition to Android Wear with an upgraded processor. Along with that, the company also introduced its SmartEye Glass which brings augmented reality to any pair of glasses. The idea is similar to Google Glass but brings in additional flexibility in the choice of spectacles. A small device clips itself to the side of glasses while the lens acts as an OLED with a camera. It is primarily aimed at helping runners or explorers navigate through unknown areas in a new city. It is still in active development while its SDK is made open source allowing developers to tinker with it anyway they want. The company is heavily experimenting other eye controlled wearable devices that it plans to launch this year.
Withings Activité Pop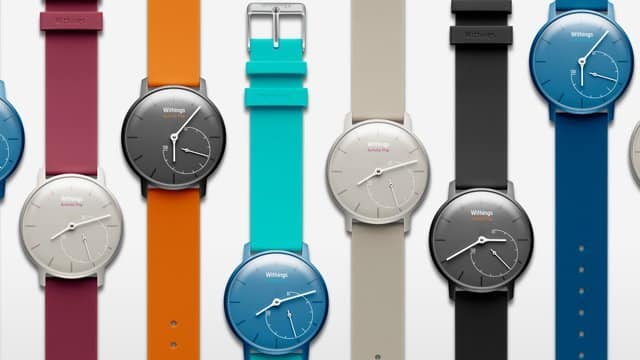 After its successful introduction of the Withings Activité activity tracking watch, the company launched Withings Activité Pop, a cheaper fitness tracking watch with a brilliant design and inbuilt usability. The structure and size is similar to the original Activité but the design and functionality sets it apart from all its competitors. The device works with the Withings HealthMate App to provide accurate tracking data and health insights along with personal reminders. Its affordability and brilliant design has made it one of the most anticipated devices in 2015.
The first wearable device from the HTC comes packed with surprises. It is designed in the form of a glove that fits your hands and provides a host of features at your fingertips. The device comes with a stunning 87.2 Megapixel camera, considering that it hasn't yet provided cameras above 4MP in its smartphones. The device is configured to work in sync with the newly launched HTC One (M8). Unique features like Social Fingerz that likes a post on Facebook, when you enact a thumbs up posture, while wearing the Gluuv makes it one of a kind device in the market. It also comes with Armie>Selfie that lets you easily take a selfie with its phenomenal 87.2MP camera. There is significant rise in the number of apps for the device that could greatly enhance its usability in the near future.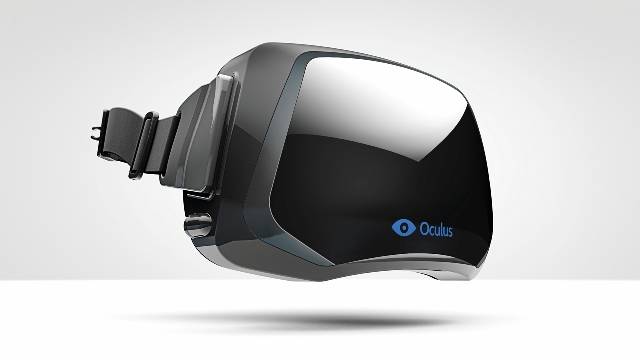 The most anticipated gadget yet to be introduced to the market is the virtual reality headset Oculus Rift. After acquisition by Facebook, the company has plans for releasing the consumer version in the middle of 2015. It is an immersive virtual reality headset with stereoscopic 3D view of the game world. Its 100° field of view along with 360° head tracking provides excellent scale, depth and parallax of the 3D world, thus stretching virtual reality beyond peripheral vision.
Final Thoughts
There are numerous other useful smart watches from Pebble, Alcatel, Garmin, Misfit Swarovski, Guess and LG but all of them are fumbling attempts at entering into the wearable gadgets industry. Emiota Belty presented a unique concept and so did OhMiBod. But getting users interested in such wearable gadgets would be the major challenge for the companies. Some unique concepts like the Spider Synapse Dress may be a thing of the future but this year, the above five gadgets would definitely take the wearable device industry to a whole new level.