The modern world is full of useful devices that can make our life easier. Gadgets are especially handy for students. As known, students always lack free time. And educational devices are the things that can help to complete tasks fast and conveniently.
In this article, we prepared a list of the most effective educational gadgets for students. Even if you choose just one of them, it will become a helpful tool during your studying.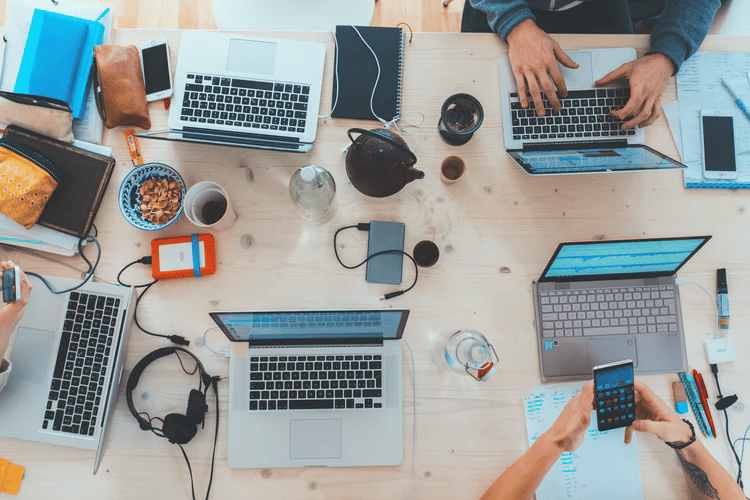 Rocketbook Everlast Smart Reusable Notebook
A smart reusable notebook is the best choice for students to take notes in the university. If you are fond of writing instead of typing, this is what you need. This notebook is really helpful for paper writers who need to complete writing assignments each week.
Thanks to this device, you will be able to scan your notes by using the Rocketbook app. After this, the notes will be available in digital form, meaning that you can use them as a typed text. One more benefit of this notebook is its reusability. You will use a special pen and clear everything after you scan the notes.
External Hard Drive
The external hard drive is extremely popular for students, as they are always in need of the extra storage of essays, dissertations, and so on. Also, students are often afraid of losing their writing assignments. So, this gadget is the best choice to store all essays and assure that they won't be stolen.
It is possible to add a password to protect all the documents. Also, the external hard drive can expand the capacity of your laptop by up to 1 terabyte.
Xiaomi Mi Band 4
Xiaomi Mi Band 4 is the fitness tracker popular for being quite cheap but full of useful tools. It is a perfect device for those students who want to manage college life effectively and always be fit and active. Mi Band is able to track your heartbeat and monitor how you sleep.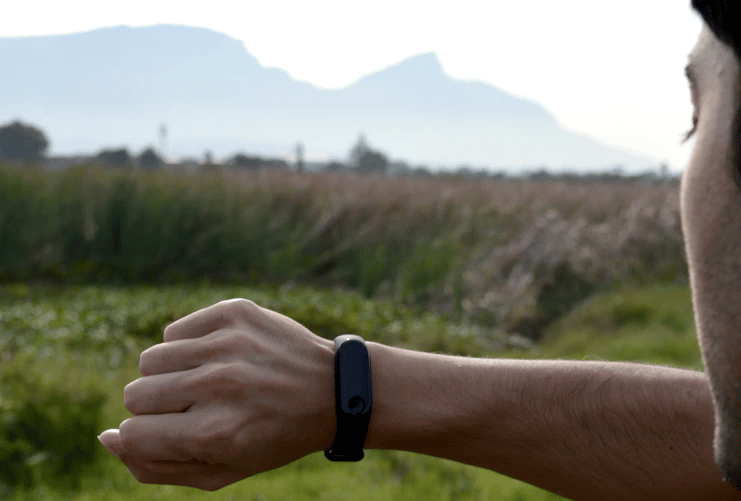 With this device, you will monitor your activity and healthy sleep, set and reach goals. Also, Mi Band is a good choice for those who plan their day carefully.
Portable Phone Charger
It is impossible to keep your phone charged the whole day while you are in college. A portable charger is a thing that can solve this problem. It's almost impossible to imagine modern life without this gadget. We use smartphones for a variety of purposes during the whole day.
Students should always stay connected. Constant access to the Internet is crucial to download necessary materials, search the online lecture, or find the information. Just imagine that your phone has no charge during the important lesson. With a portable phone charger, you won't ever have such an experience.
TaoTronics LED Desk Lamp
The LED desk lamp is a very useful device for students overwhelmed with writing assignments and other university tasks. This device has a USB port, so you can use it everywhere you want. No doubt that this desk lamp is extremely helpful, as it does not need any floor-level cabling.
Also, you will be able to control 5 color modes (including warm yellow and white). Several brightness levels are also available. So, this LED lamp will correspond to all your requirements.
Folding Bluetooth Keyboard
In case you do not like to take notes by yourself during the lecture, the folding Bluetooth keyboard is what you need. It is super slim and very lightweight, so you can take it everywhere you want. Also, it can connect to various devices, including smartphones, iPad, Windows, and Android tablets. After you typed your notes, you can edit this text and use it for various purposes.
Laptop Tray with Fans
If you like writing essays or completing other writing tasks while sitting in bed or any other place without a table, you need a laptop tray with fans. This gadget provides the necessary help for your laptop to be cooled appropriately.
While sitting for hours to complete your essay or proofread it in editing services, your laptop can be overheated.
Noise-Cancelling Headphones
It is a top device for students living in the dormitory. You will agree that it's impossible to concentrate on studying while noisy roommates always interrupt you. Noise-canceling headphones will help you feel comfortable and peaceful almost everywhere.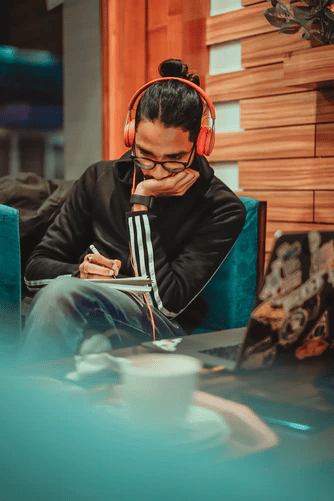 These headphones can also be useful when you just want to relax and listen to your favorite music. The Bluetooth capabilities are also a benefit, as you do not need to use wires.
WiFi Range Extender
Like the previous device, the WiFi range extender is the best choice for the student dormitory. Very often, the standard routers are not capable of working well in the whole room. Furthermore, if you share the router with students living in other roots, the Internet connection won't be stable at all.
The WiFi range extender is the thing that will solve all these problems. It boosts the signal making the Internet connection perfect in all corners of the room. Also, some models of this gadget give out two WiFi signals simultaneously (2G and 5G). So, choose the most appropriate one and forget about problems with the Internet connection!
Amazon Kindle
Amazon Kindle is the best device to get rid of heavy books. It will be useful for replacing old university books with its eBook formats. The new models of Kindle offer Bluetooth and a front-lit screen. The battery of this gadget lasts for a week or even more. Thus, you won't need to charge it every time before the lecture.
The price range makes it possible to choose the best fitting variant for the humble price. In any case, Kindle is a handy thing that makes it possible to store many books and college materials in one place.
Final Words
We hope that this article was helpful, and you found the most useful devices for you, able to make your student life much easier and convenient. Indeed, these small gadgets will become your "best friends," always ready to give a helping hand in any situation.