Monitoring a child's phone can give parents the info they need to keep children safe- but how do you convince a teenager to let you see their messages?
The short answer is: you don't. As a parent, you often feel like you have no idea what's happening in your kids' life. Even if your child talks with you openly, it's rare that you'll get the whole picture.
With dozens of social media platforms, and million other messaging programs- it would be next to impossible to stay up to date with what's exactly happening in your kids life.
Nearly 43% of all children have been bullied online, and few are comfortable admitting it. 1 in 5 children have been sexually solicited. Almost 60% of teens have received a message from a stranger, and nearly half of them have replied.
The internet is filled with threats that kids can't even begin to understand.
So how does a parent stay on top of these threats, without alienating their kid? New software from Spyic allows you to monitor your child's messages remotely. Which means you get real time information, without your child knowing.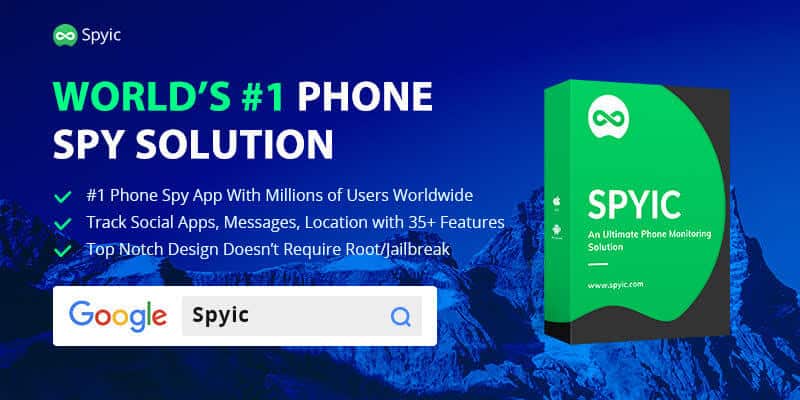 Why Secretly Monitor Your Child's Messages
It's easy to see why some parents might feel guilty about monitoring their child's device without them knowing.
Few parents, however, are tech savvy enough to be able to outwit their teen when it comes to digging up deleted or hidden content. Not to mention, children will behave differently under known observation.
Remote monitoring software is ideal for any parent that feels like they're a bit behind the times. The beauty of the software is that you don't have to know how to use any of the messaging services to be able to see what your child is talking about.
Spyic is simple to use and quick to install, enabling parents to see what their child is really talking about when they think no one is looking. The software works with multiple social media and messaging platforms- all accessible from the web.
Spyic understand that monitoring your child's device is never as easy as asking for it. Passcodes, deleted messages, and hidden cloud apps can keep parents from getting the whole story. Even if they have the phone.
Their software can do everything from tracking comment threads, to viewing photos and videos, and can even track movements. Letting you know where your kid is, and what they're doing, without seeming over protective.
The software works with Android and iPhone, and can be installed without needing to physically access your child's device. So they can wander, while you watch.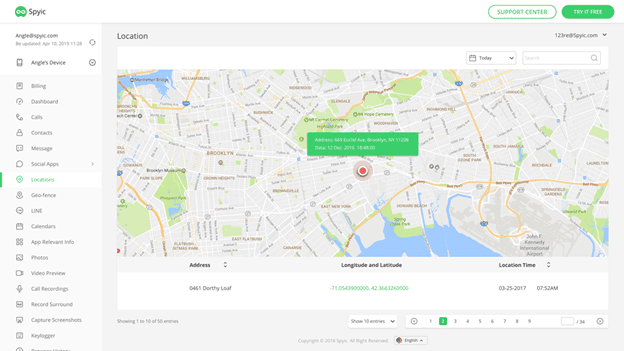 Unlike "Find My iPhone" and SnapChat apps, your child can't turn the monitoring software off. There's also no need to install anything on the device directly, making it impossible for them to even know you're watching.
While it may seem like something out of a spy movie, this technology is real. Spyic is easy to use and helping parents keep kids safe around the globe. The software has a sterling reputation and is used by millions already.
Why Use Spyic
You can use Spyic from anywhere there's access to a web browser, making it mobile friendly. Tracking your child's activities and messages from anywhere you are. Keeping you involved even when you can't be there.
The software is specially designed to be user friendly. Accessing videos, links, documents and photos is simple and impossible for your child to see from their device. The software is secure and undetectable, even if you use it at the same time your child is.
Spyic also offers 24/7 support and assistance, so if you get stuck, they're there to help.
They're also active in over 190 countries, which means they clearly understand the changing needs of technology world wide. The company is comprised of experienced IT strategists and researchers to make sure that they're always on the cutting edge.
Keeping you informed, at all times. On all platforms.