Communication technology has taken giant strides in the past few years with new developments in Internet space. Every new development pushes the envelope further as far as connecting users is concerned. Until recently Skype continued to dominate the VOIP arena, providing users the ability to connect via voice or video call over internet. Hangouts from Google was launched with a similar premise. The latest version of Firefox, the open source browser makes it even more convenient to video chat with anyone; even someone without the Firefox browser.
Let's dive right in to learn more about Firefox Hello,
Say Hello to Privacy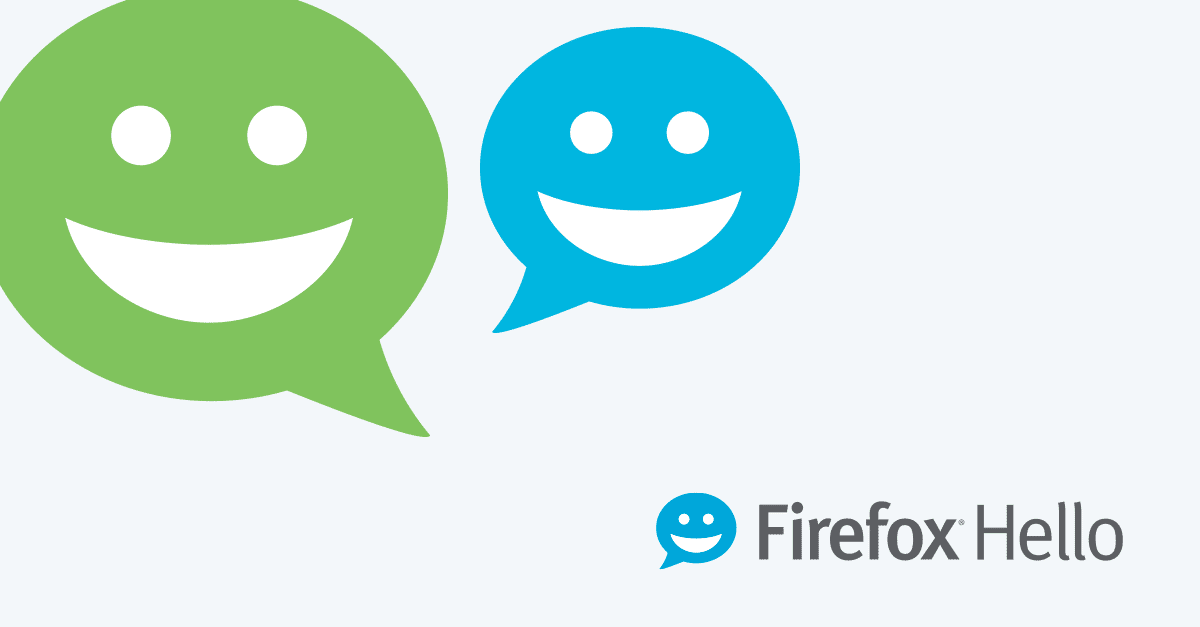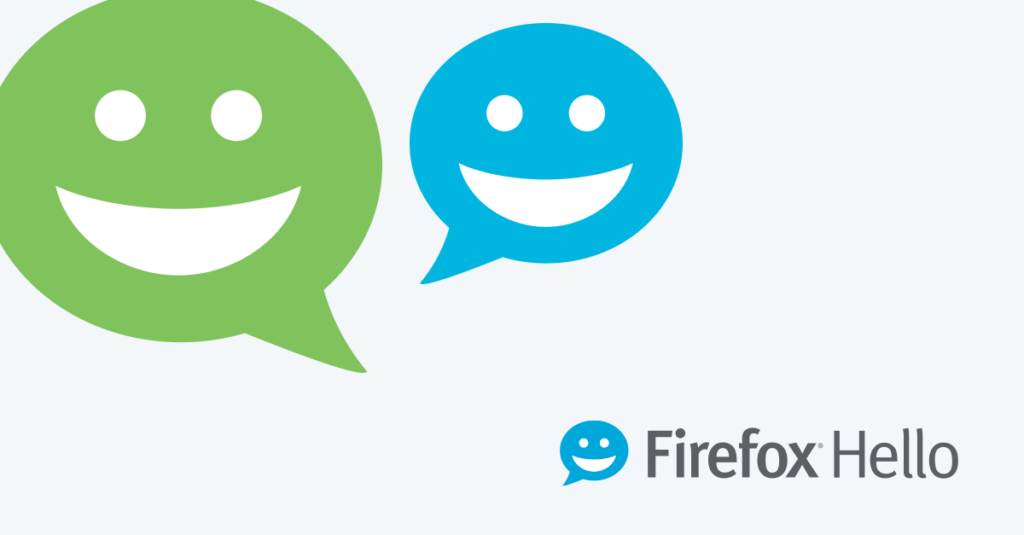 Mozilla Foundation, the creators of Firefox, has long been the supporter of the users cause. Apart from advocating and pioneering open web, they also support user's right to privacy. Every application that enables users to connect using VOIP requires them to sign up using their private information, hereby compromising user anonymity. Mozilla continued its support for open web and recently released the latest version of its flagship browser Firefox 35 with two major features that would boost user privacy.
Firefox 35 now comes with an Anonymity Button which lets the user browse the web anonymously by masking the IP address and disallowing websites to collect location and other user details. The second feature is the webRTC based voice and video chat feature called Firefox Hello, that lets users connect with other users right from the browser itself without needing to provide private information or sign up.
How to Start a Conversation on Hello
Firefox Hello works on the latest webRTC (Real Time Communication) protocol that lets users connect with each other just using their browsers without requiring a server or service provider to facilitate the connection. In order to start a voice or video chat on Hello, ensure you have the latest version of Mozilla Firefox browser installed on your system.
Open the Firefox browser
You will find the Hello button on the top menu next to the search bar.
Click the Hello icon and the menu will open. Click on Start a Conversation to proceed.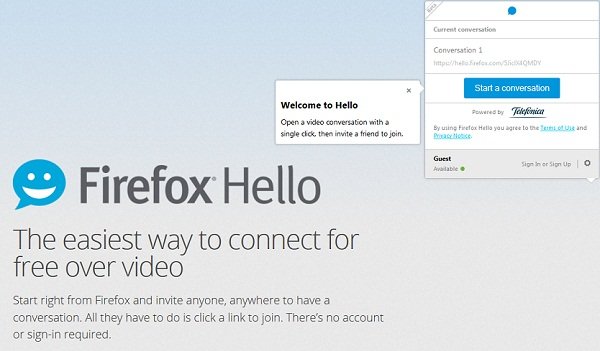 Hello will generate a unique link that you can share with other users to communicate with them.
Once the recipient opens the link in any supported browser, they will join the conversation.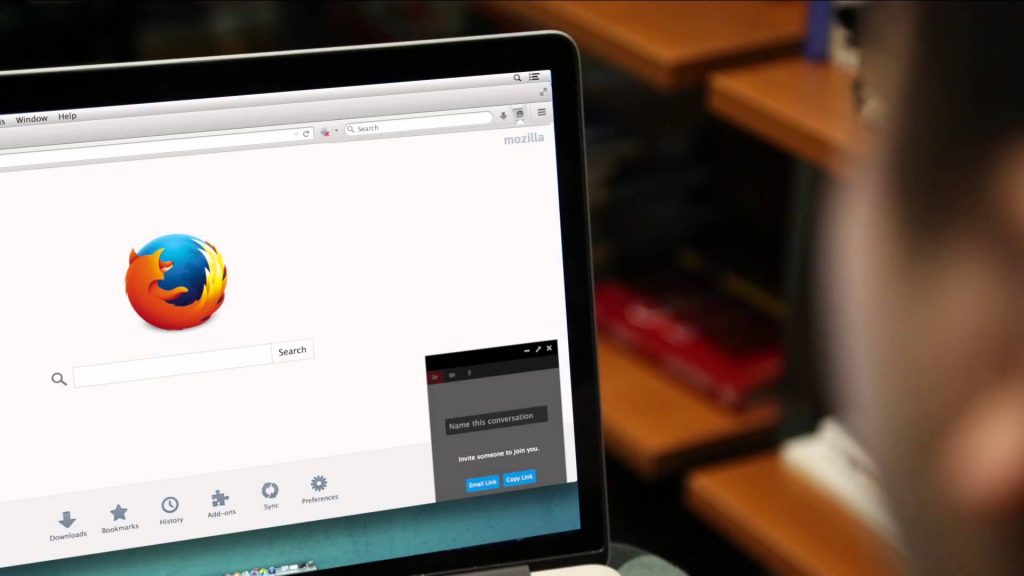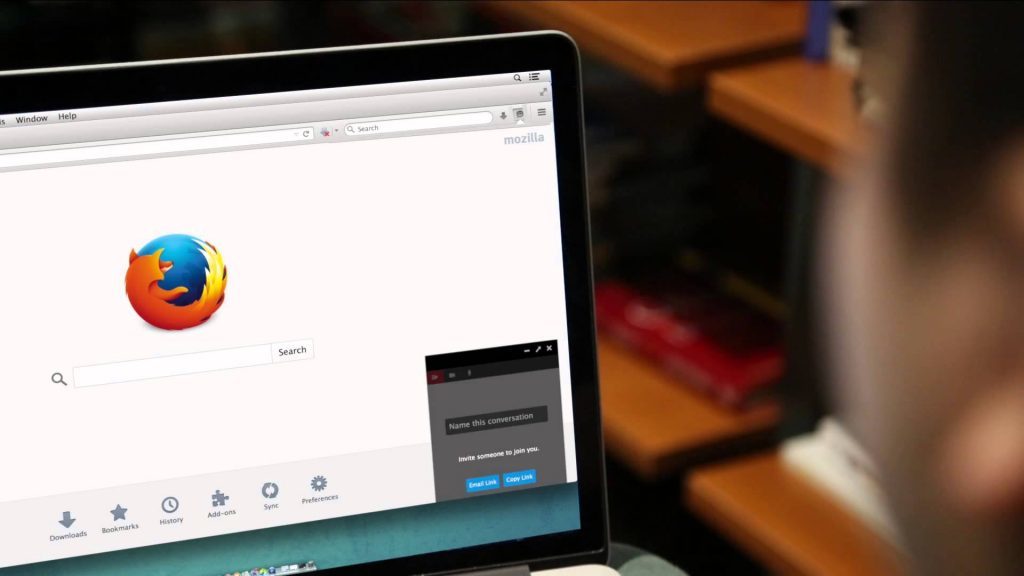 You can end a conversation using the End Call button.
The link generated from Hello can be used on any webRTC supported browser like Chrome and Opera too.
You can save your conversations and name them too for easy access and retrieval.
For those times when you're unavailable to take calls, you can set Do Not Disturb status on Hello.
Final Thoughts
Hello is a step in the right direction for making communication easy and hassle free while maintaining privacy by limiting user information on the local system. The communication on Hello is encrypted to keep trackers and hackers away. Go ahead, give it a spin and let us know your thoughts on how you find this feature in the comments below.