Mitsubishi recently talked about their upcoming market plan which includes the launch of 16 new models over a five-year period. Of course, there will be a bunch of fully electric models coming out, but also hybrids and fossil fuel cars.
To succeed with this plan, the car manufacturer will invest even more money in research and development while strengthening their collaboration even more with the other two members of the alliance (Nissan and Renault). The first of the new models to be released will be a new pickup with a combustion engine that will replace the current L200.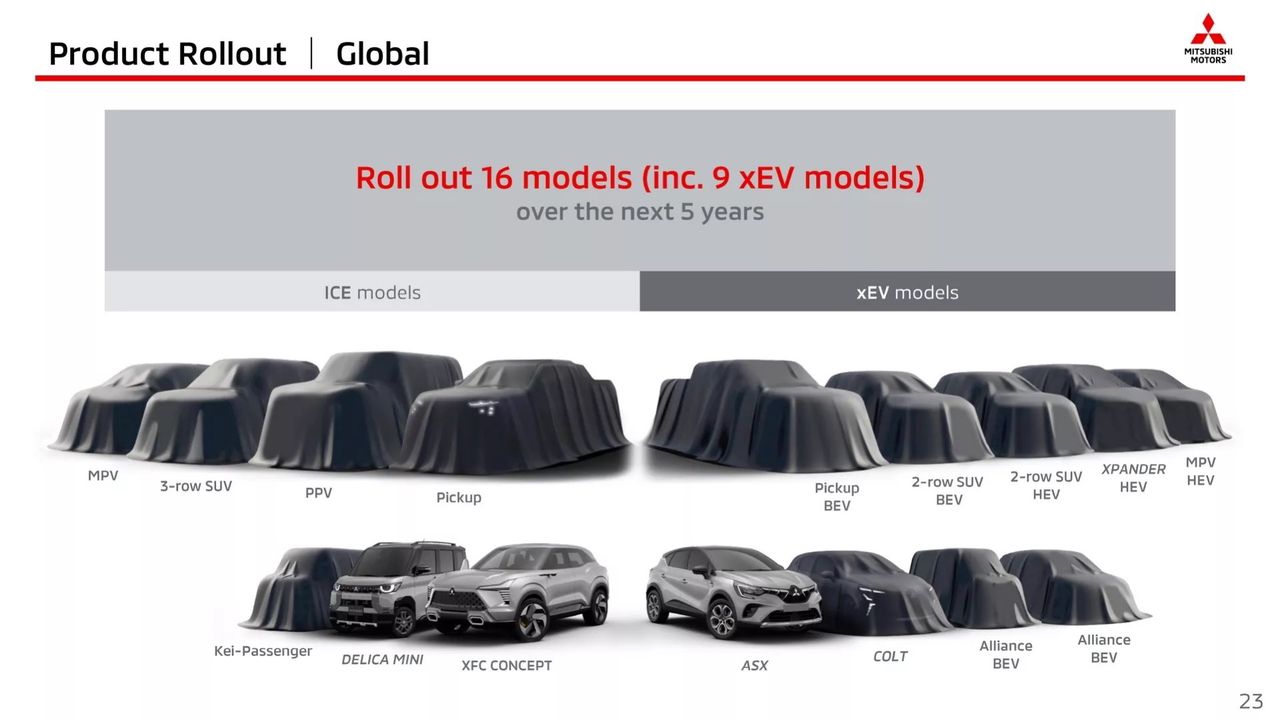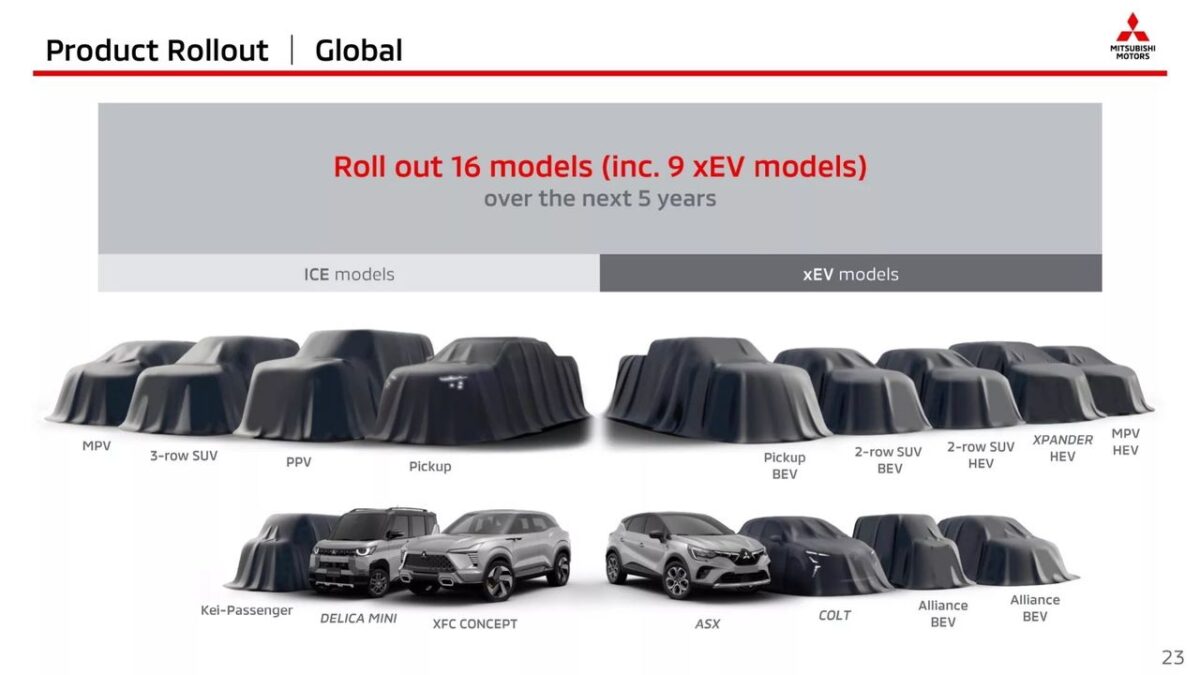 You can find Mitsubishi's entire plan at the link below.