There aren't that many bike accessories or add-ons that will be able to offer you as big of a difference as a GPS bike computer will to your riding experience.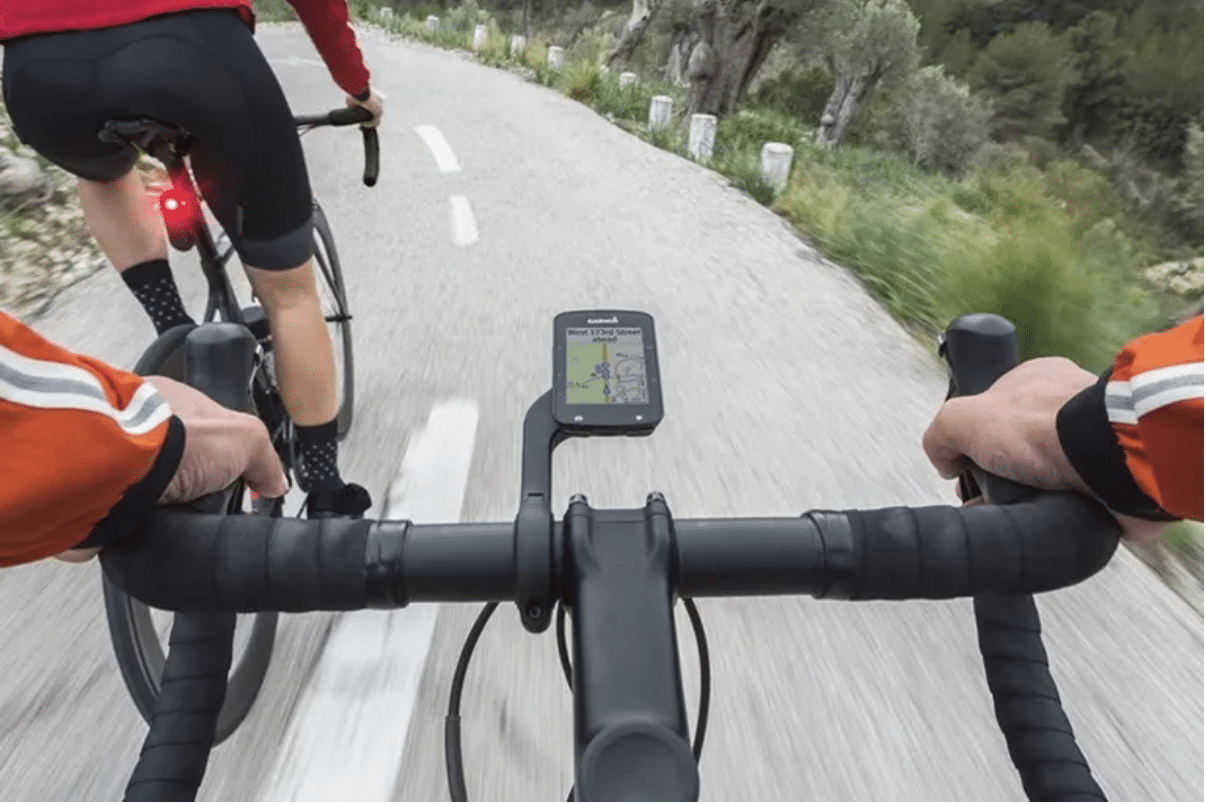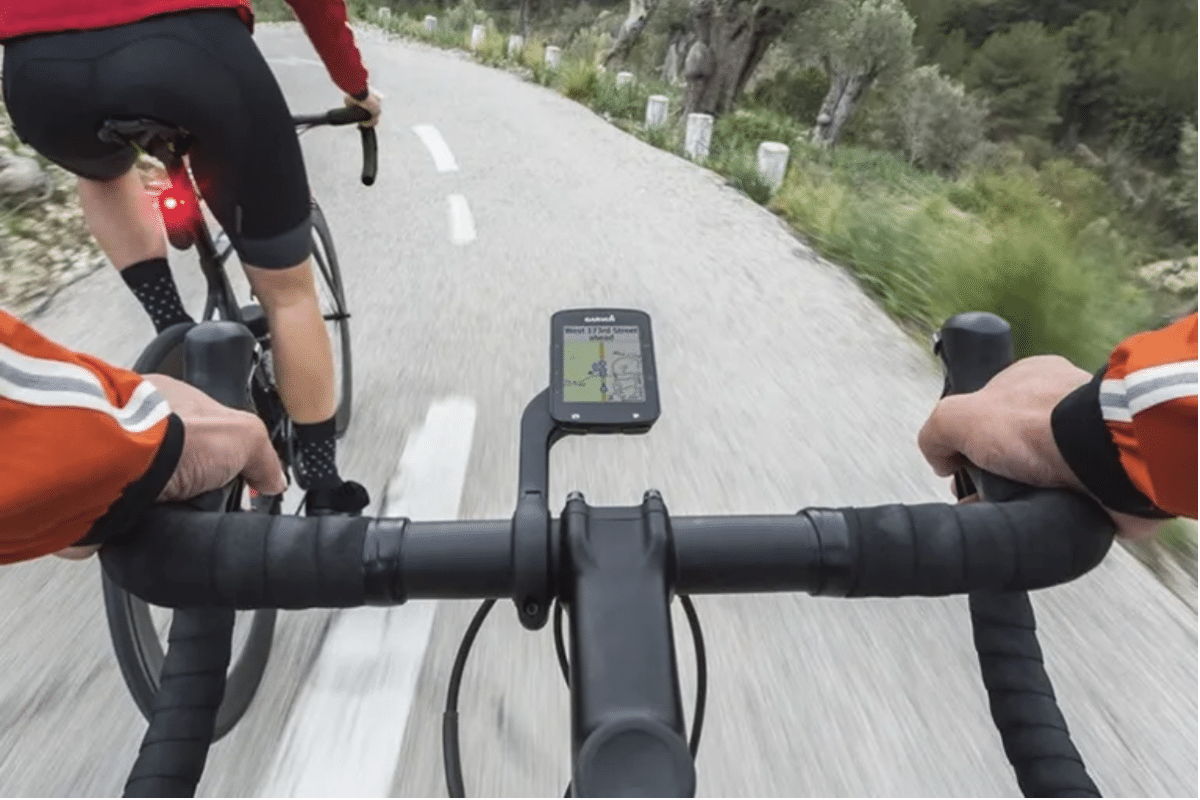 Over the years these GPS computers have gotten a lot more advanced and not only help you out when you are lost but can even show you how many watts you're putting out and even have some smartphone-like features. For those people who are looking at the best GPS bike computers for things like navigation, training as well as just data and more information you will quickly see that this field is heavily dominated by the Wahoo and Garmin brands. 
Why do you want to purchase a bike computer
One thing that you should still remember is that there are still other smaller brands that are still worth your consideration and do offer some really great products. Another crucial thing to try and figure out is why you want to buy a computer for your bike in the first place.
If you are someone that wants a computer in order to guide you, both on and off the road, then you'll want to be looking at options that are more focused on their navigation abilities.
On the other hand, if you are a rider who cares a lot about data then you'll need to check out the connectivity of the devices you are considering buying. However, if you are someone that is only interested in using the computer to upload your riding data to Strava then you may want to invest your money into a more budget option and not go for the most premium options out there.
This article will act as a guide to help riders figure out what computer might be the best option for them, by offering some examples of some great GPS computers out there. With the different examples there'll also be additional information about the different features that it has so that you will be able to make an educated decision about the bike computer that you will supposedly be purchasing.
A quick guide to choosing the best bike computer for you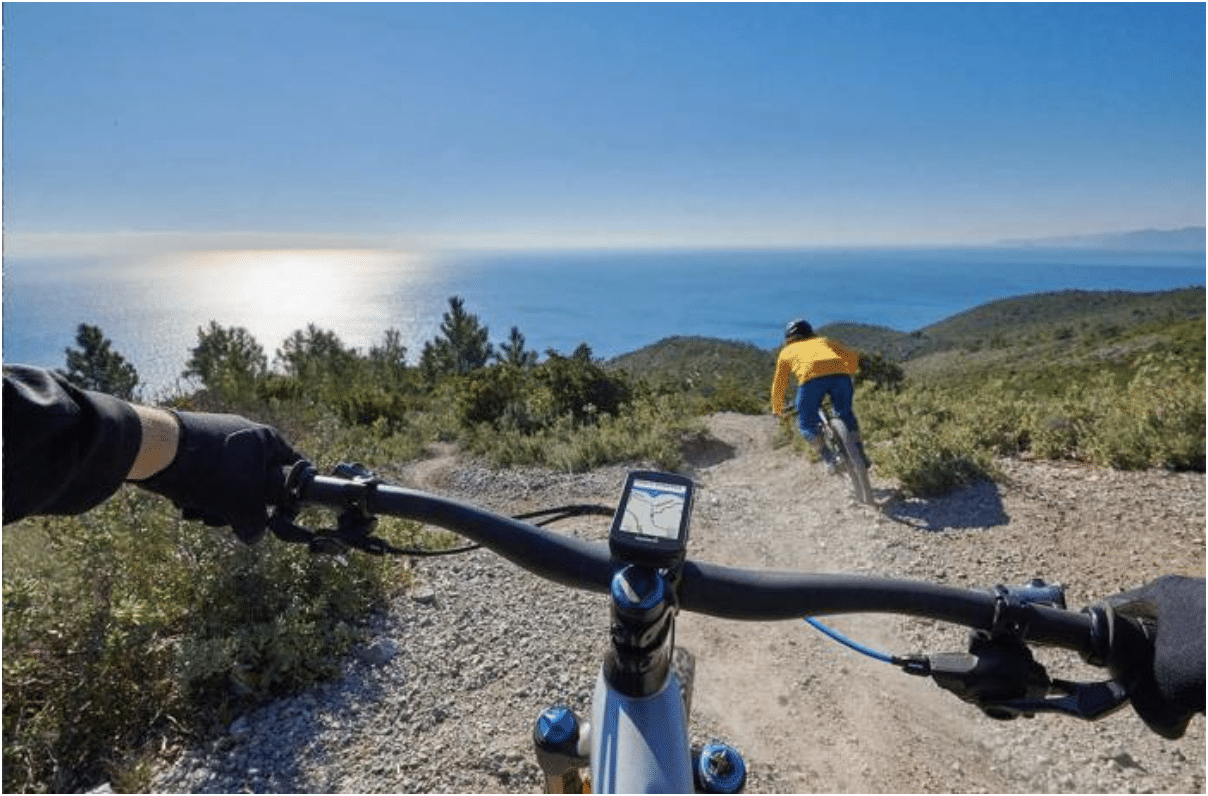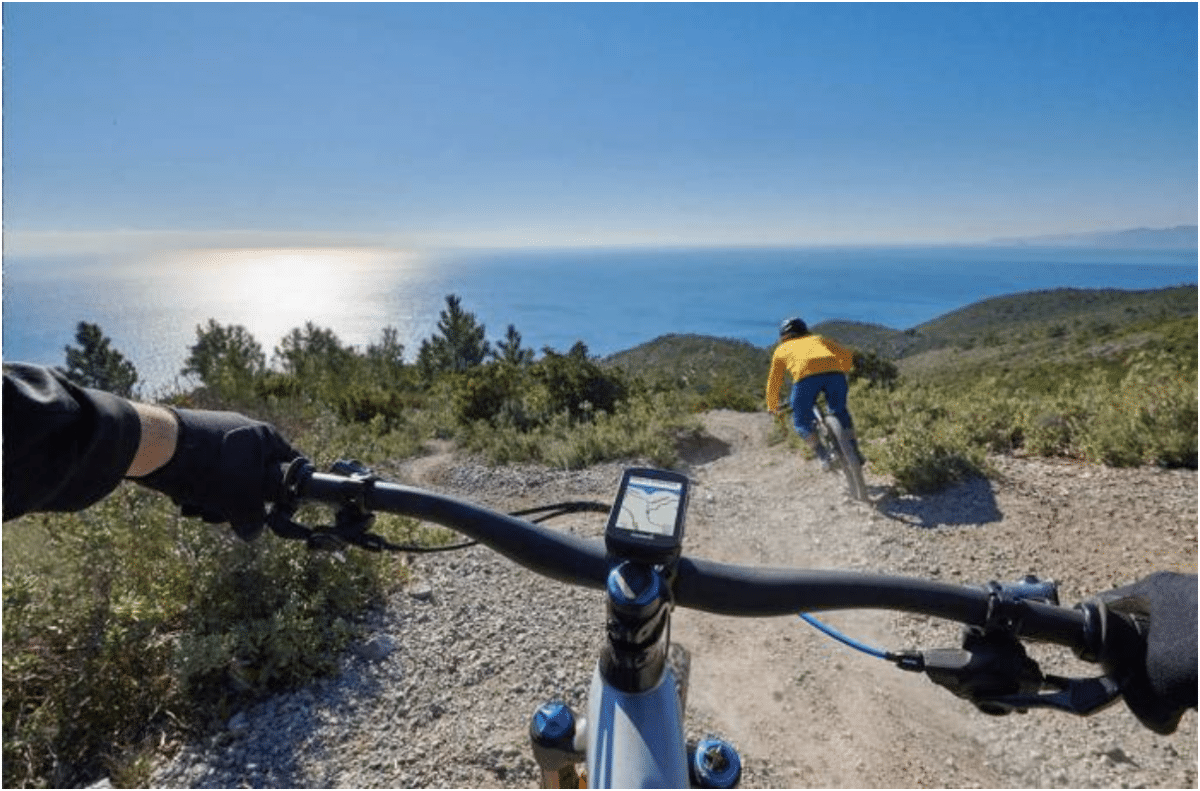 Here are a few things that every biker should take into consideration when they are buying a bike computer, to ensure that they purchase the right one for themselves.
Navigation:
The majority of GPS bike computers already offer some sort of on-screen mapping for you or at least a turn-by-turn navigation. A lot of options out there will also allow you to preload a route that you will want to follow and then there are some higher grade options out there that will allow you to get these trails on the go when you are out and about already.
Smart Notifications:
In order for you to get smart notifications you need to be able to sync your bike computer with your mobile device so that you are able to get these notifications on the go, when you are out riding. Most of the bike computers that offer this will allow you to receive messages and call alerts so that you are able to know what is going on, without the need to reach into your back pocket for your smartphone. Then you will get the more advanced bike computers, which allow you to be able to send data back to your phone, and alert people if something has gone wrong or if you just want to communicate something with someone.
Battery Life:
Another thing that you should definitely take into consideration when choosing one of these devices is its battery life because if you plan on going out on long rides where you'll be exploring the countryside or mountains, you'll want to make sure that you have a very healthy battery life. It shouldn't be too hard to find a good option for you because most bike computers will be able to last you up to 18 hours of conservative use, and some even way longer.
Sensor Compatibility:
Different sensors that you could have could include things like an external power metre, a heart rate monitor or a cadence or speed sensor. If you are someone that is interested in being able to use any one of these sensors then it is important for you to check if the different bike computers are able to connect to sensors and devices. Some of the bike computers out on the market are only able to establish one of these sensors at a time, whilst others are able to have multiple connections with ANT+ or Bluetooth.
Top 5 GPS Bike Computers of 2023
Wahoo Elemnt Roam GPS – the easiest bike computer to use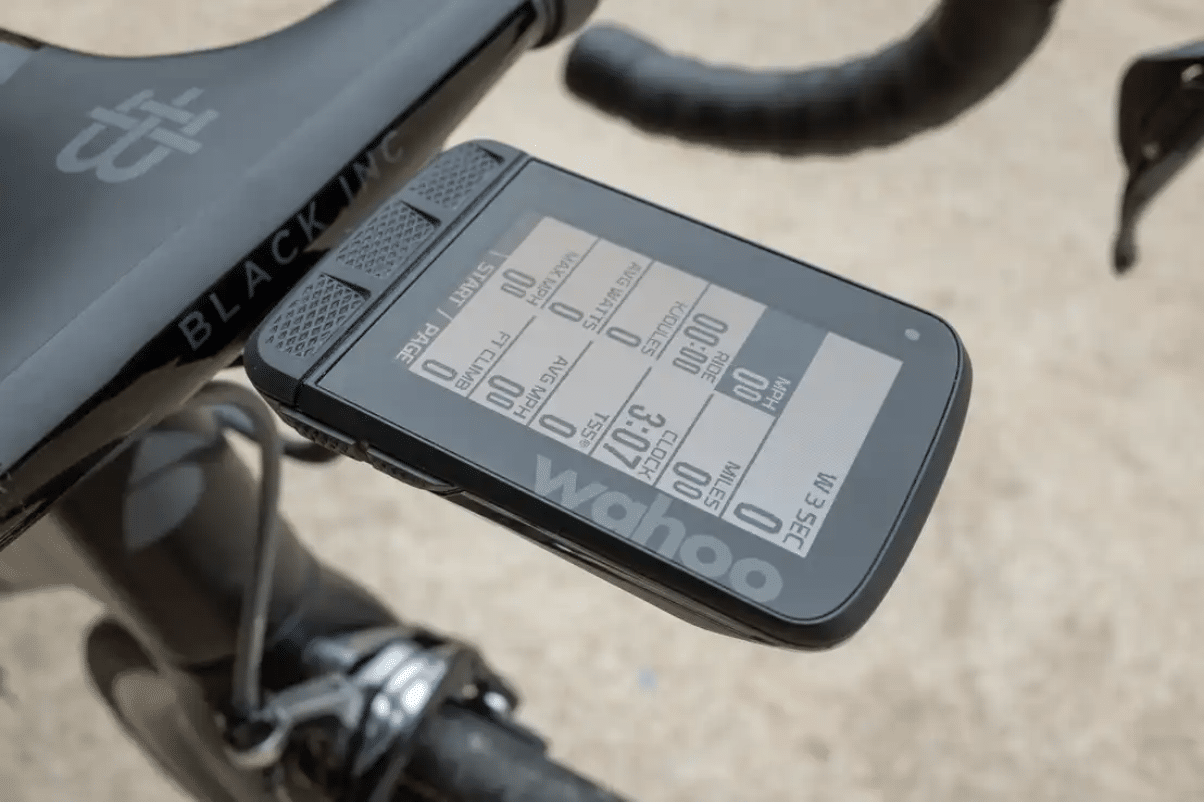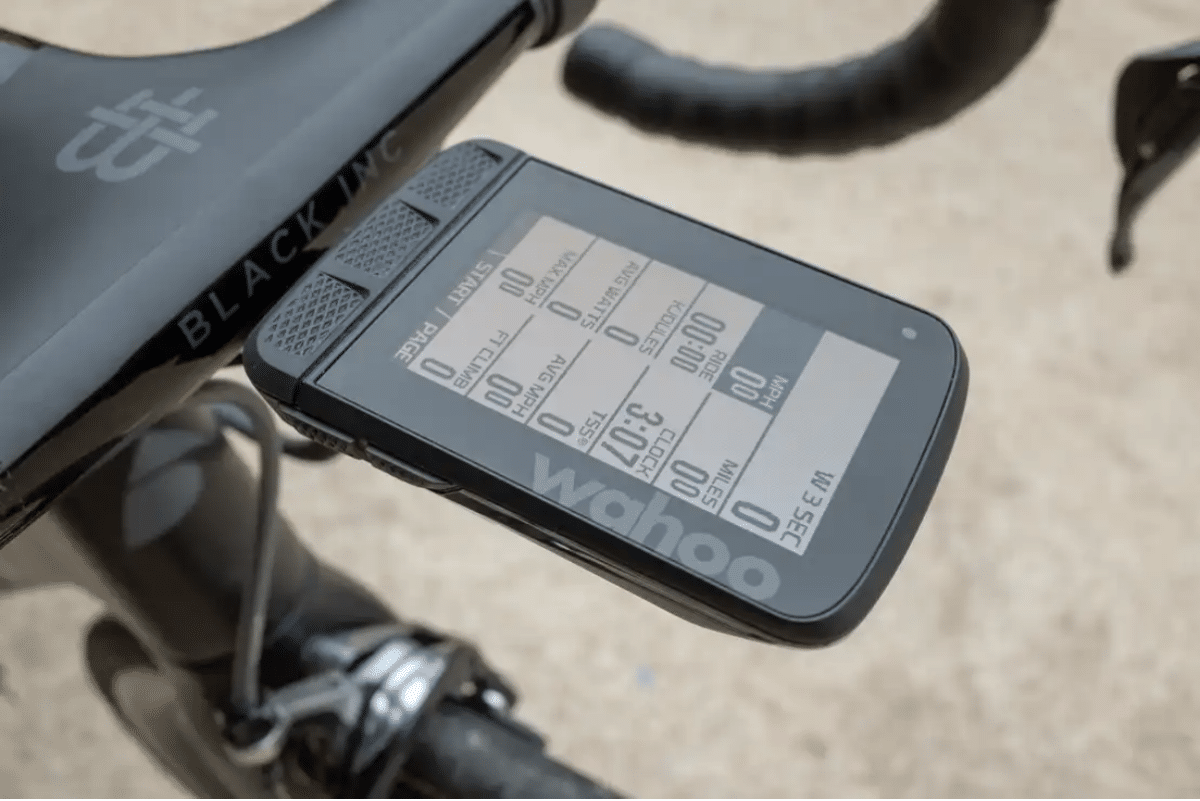 Price: $399,99
Storage: 32 Gb
Screen Size: 2.7inch
Battery Life: 17 Hours
Connectivity: Bluetooth, ANT+, Wi-Fi
Weight: 95 g
Pros
Easy to use
Amazing app integration
Cons
Lacks touch-screen technology
Navigation system lacks heatmaps
Wahoo is one of the world's leading brands when it comes to bike computers and the top product that they are offering at the moment is the Roam GPS, which during October of 2022 got an upgrade and now has an improved satellite accuracy, 64-colour screen as well as 32 GB of memory.
Another new feature that the Roam has received from Wahoo is something called "Summit Segments", which just like some of the higher end Garmin GPS computers, actually colour-grades the steepness and pop up as you are approaching an ascent on a route that you have pre-mapped.
Although many people may look at this device and immediately turn away because of the lack of touch-screen technology, you should still give it a shot. To make up for this the device uses amazing app integration, which allows you to easily change your screen profiles though and sync automatically when both devices are switched on. An example of how you can take advantage of this is by creating the route you've just ridden, on a third party app, such as Strava, then having this route automatically sync into your Elemnt Roam App, which you have pre-downloaded, and then sent to your computer with Bluetooth in just a matter of seconds.
Garmin Edge 830 – Most usable Garmin GPS computer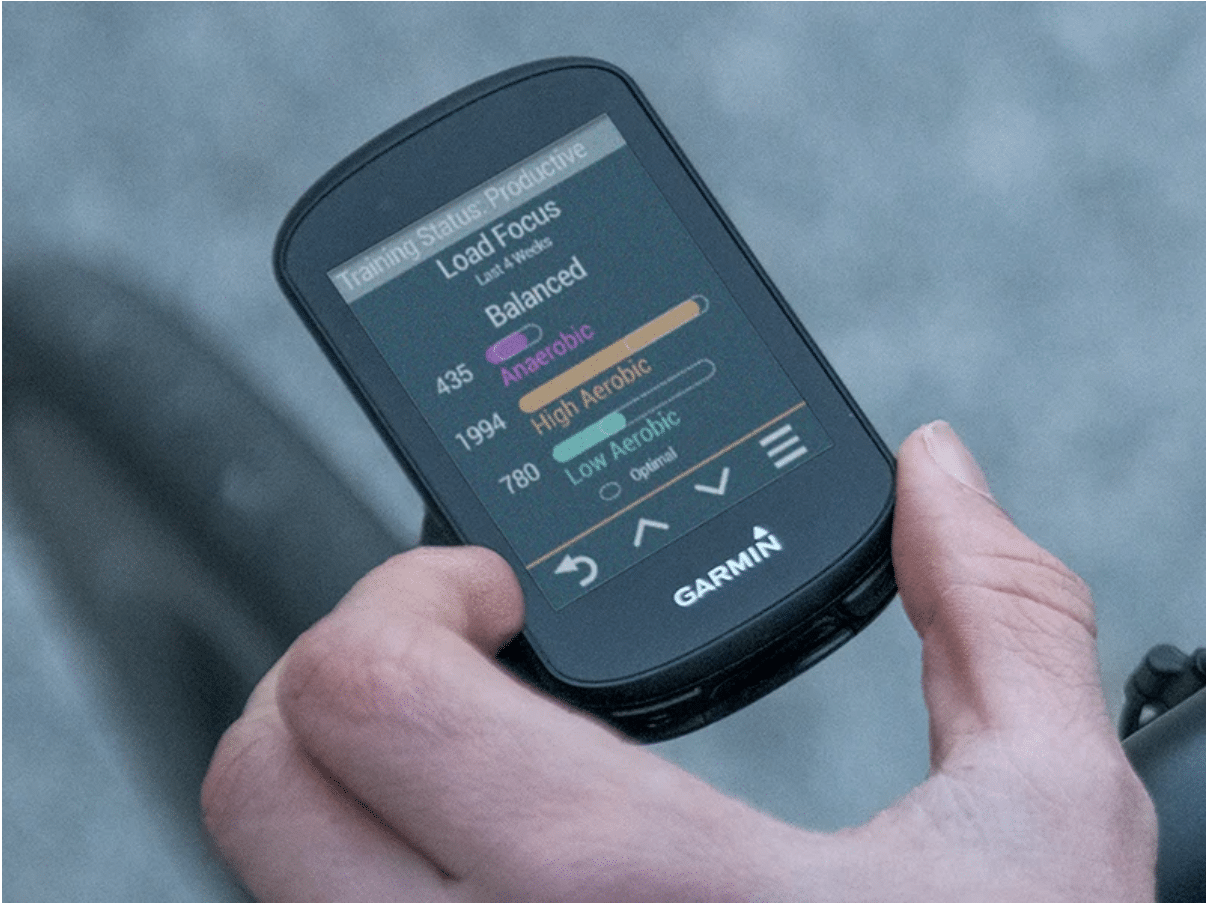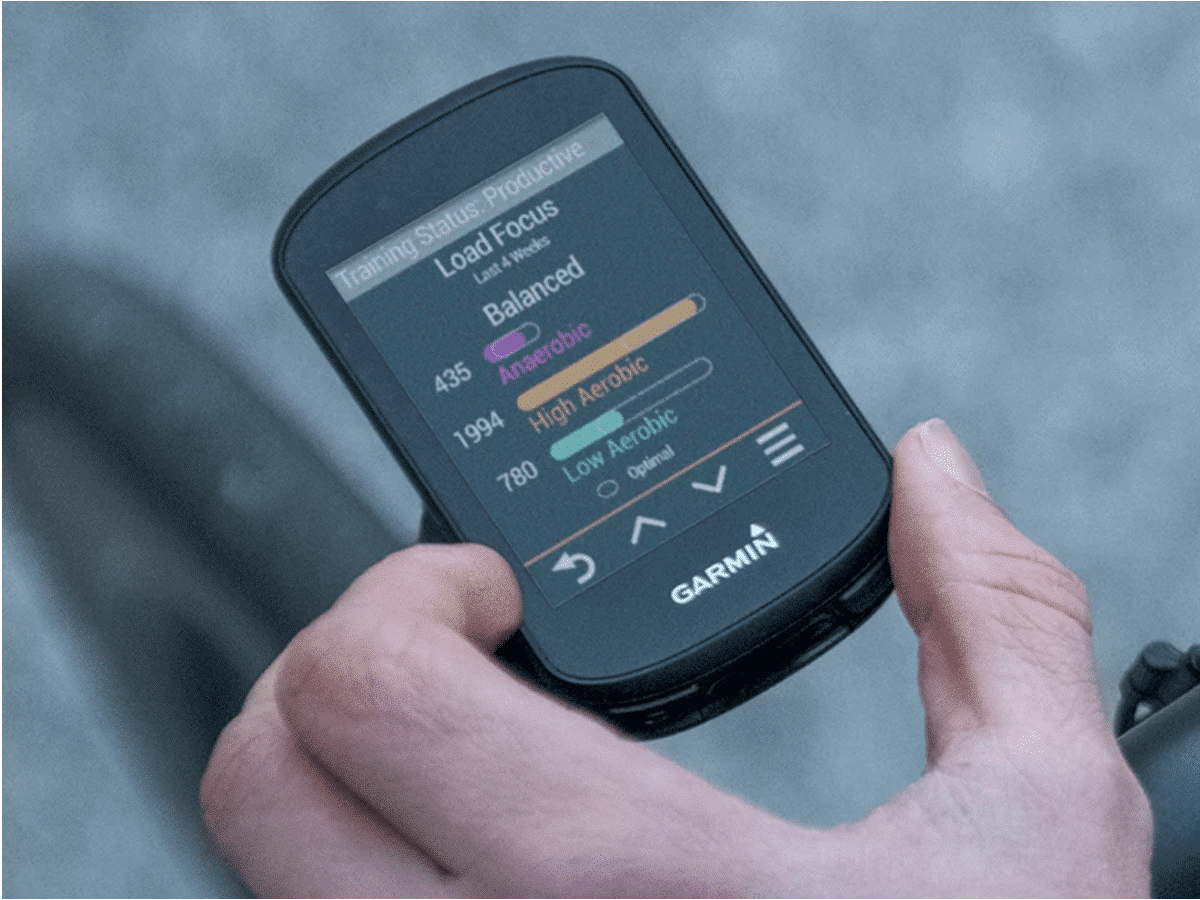 Price: $399,99
Storage: 16 Gb
Screen Size: 2.6inch
Battery Life: 20 Hours
Connectivity: Bluetooth, ANT+, Wi-Fi
Weight: 82 g
Pros
All functionality of larger Garmin units
Touch-screen interface
The Garmin Edge 830 is basically just a smaller version of one of Garmins top bike computers, the Edge 1030 Plus. This Edge 830, although small, does come with some top tier features such as its live segments, live tracking, ultra-fast route planning, incident detection, nutrition tracking, a bike alarm and 20 hours of battery life.
The live segments that this bike computer features are available via a third party app, such as Strava, and include things such as live tracking, on-board route planning, rerouting capabilities as well as some other safety features. You will also be able to sync your computer to your Shimano Di2 groupset, which will then essentially allow you to be able to toggle through the screens on your Garmin Edge 830 using your levers on your bike. So in conclusion this bike computer, which is mainly controlled with its touchscreen, is a handy sized Garmin bike computer that comes with a lot of great full-sized features.
Hammerhead Karoo 2 – Most smartphone-like experience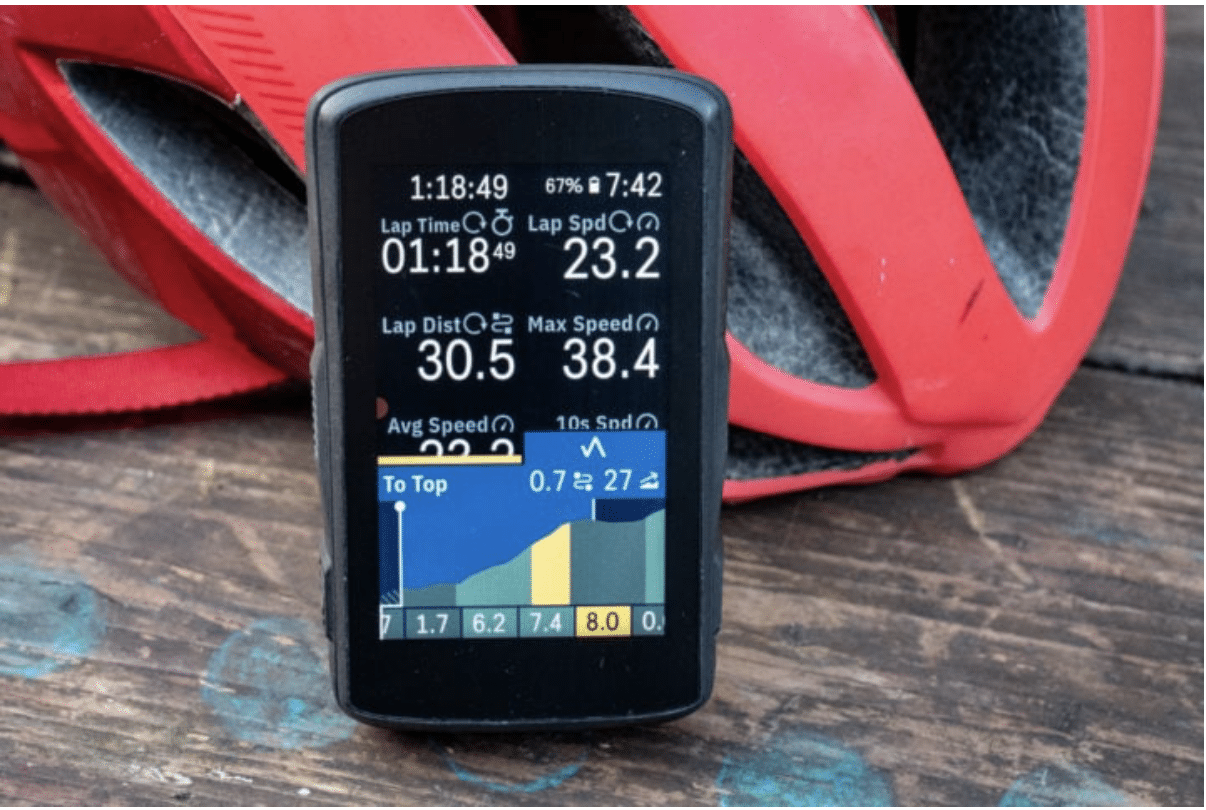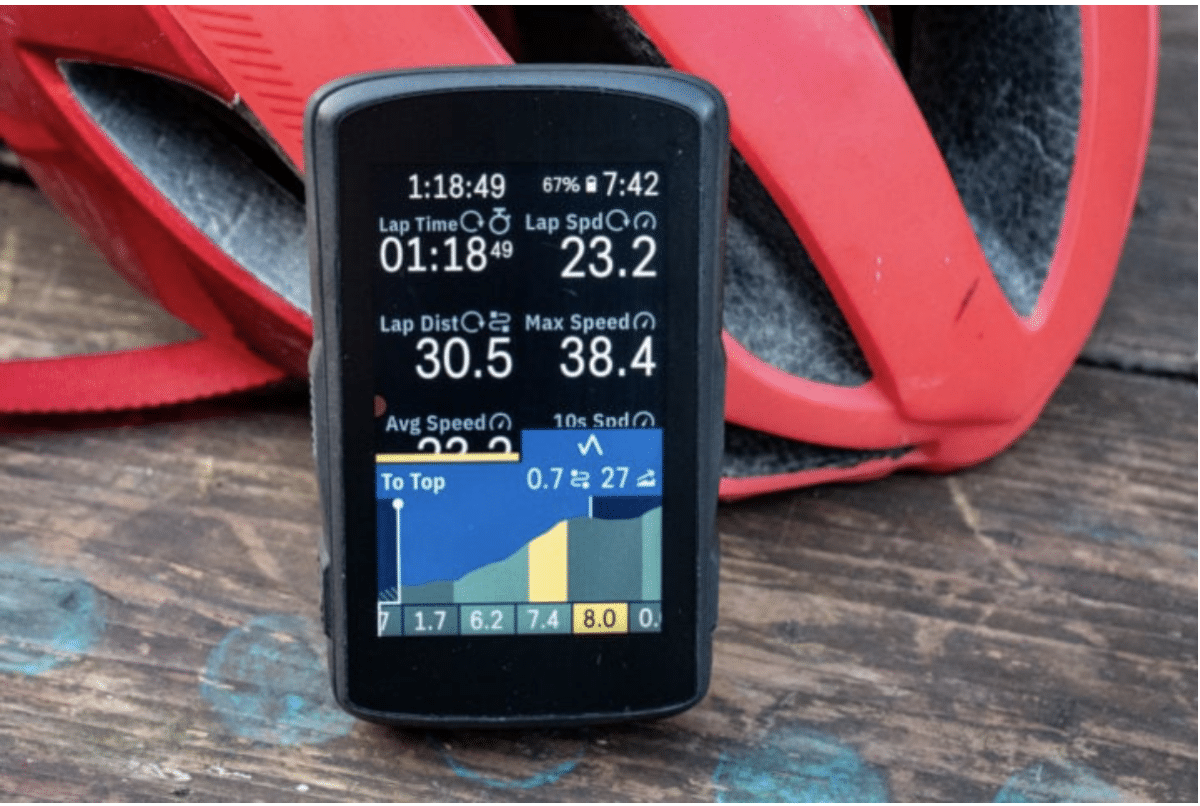 Price: $399,99
Storage: 32 Gb
Screen Size: 3.2inch
Battery Life: 14 Hours
Connectivity: GSM cellular, Bluetooth, ANT+, Wi-Fi
Weight: 167 g
Pros
High resolution screen
Works like a smartphone
Cons
Larger and heavier than other options out there
The Hammerhead Karoo 2 is a bit different from the previous bike computers as it tries to bridge the gap between android operating systems and this bike computer, an example of this is its 32 GB storage and access to a worldwide map. This bike computer is able to give you turn-by-turn navigation, both when you are cycling on and off the roads, the Hammerhead Karoo 2 doesn't just offer this, it offers it at a premium level as its base map offers you a significant amount of detail. As soon as you also approach an ascent the bike computer will show you the exact oncoming elevation and also allows you to drop pins onto the map and create routes to it very easily.
Another feature that this bike computer has that bridges the gap between this and an android operating system is its built-in QWERTY keyboard, which makes things like searching as well as sorting route locations a lot easier than if you were to do so on some of the other bike computers out there. One more feature that really makes this computer stand out amongst others is the fact that it has a GSM cellular SIM slot, which allows you to have both 3G and 4G capabilities, meaning you'll be able to use the internet without a smartphone and import some of your favourite routes from your favourite app like Strava.
As this brand has established itself as more of a tech firm than a hardware maker you'll see that the Karoo will get fortnightly updates for this unit's firmware and functionality. The fact that this is what they do, means that they are able to keep up with the times and latest trends.
Garmin Edge 1040 Solar – Most full featured bike computer with longest battery life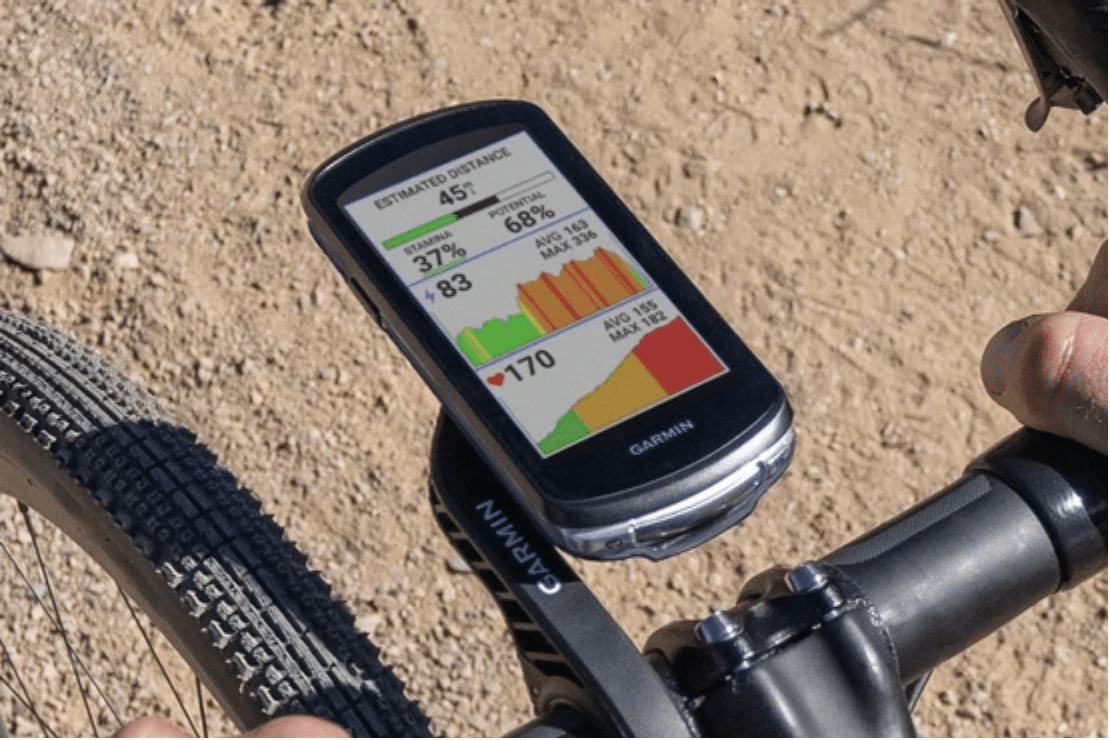 Price: $749,99
Storage: 64 GB
Screen Size: 3.5 Inches
Battery Life: up to 100 hours
Connectivity: Bluetooth, ANT+, Wi-Fi
Weight: 133 g
Pros
Solar charging
Milti-band GNSS 
Cons
Solar screen may be difficult to read
Expensive
The coolest and most stand out feature that this bike computer has is its solar charging abilities, which definitely is a strong factor when it comes to its long battery life of 45 hours and even up to 100 hours when it is in its most pared-down GPS mode. Sadly the solar screen does also allow for one disadvantage and that is the fact that the screen will be a little more difficult to read because of its internal coating.
Another huge advantage that this bike computer has over a lot of the other options out there is its GNSS satellite tracking, which as a result will lead to a much more accurate GPS position as well as tracking.
The Garmin Edge 1040 Solar bike computer is also able to give you a lot of different riding statistics, even including Stamina, which can be very helpful for new riders as it will keep track of your energy expenditure and notify you of how much energy you have left inside of yourself. The bike computer will also switch to a climb profile automatically as soon as you begin an ascent on a pre-planned route and then shows your progress on this hill as you are tackling it.
This GPS bike computer includes all the computer functions that you may expect from a high end bike computer as well as access to Garmin's extensive Connect ecosystem. If you are someone that is looking for as many features as possible and don't mind the extra cost and larger size then the Garmin Edge 1040 Solar is definitely a great option for you.
Bryton Rider S800 – Best battery life for those on a budget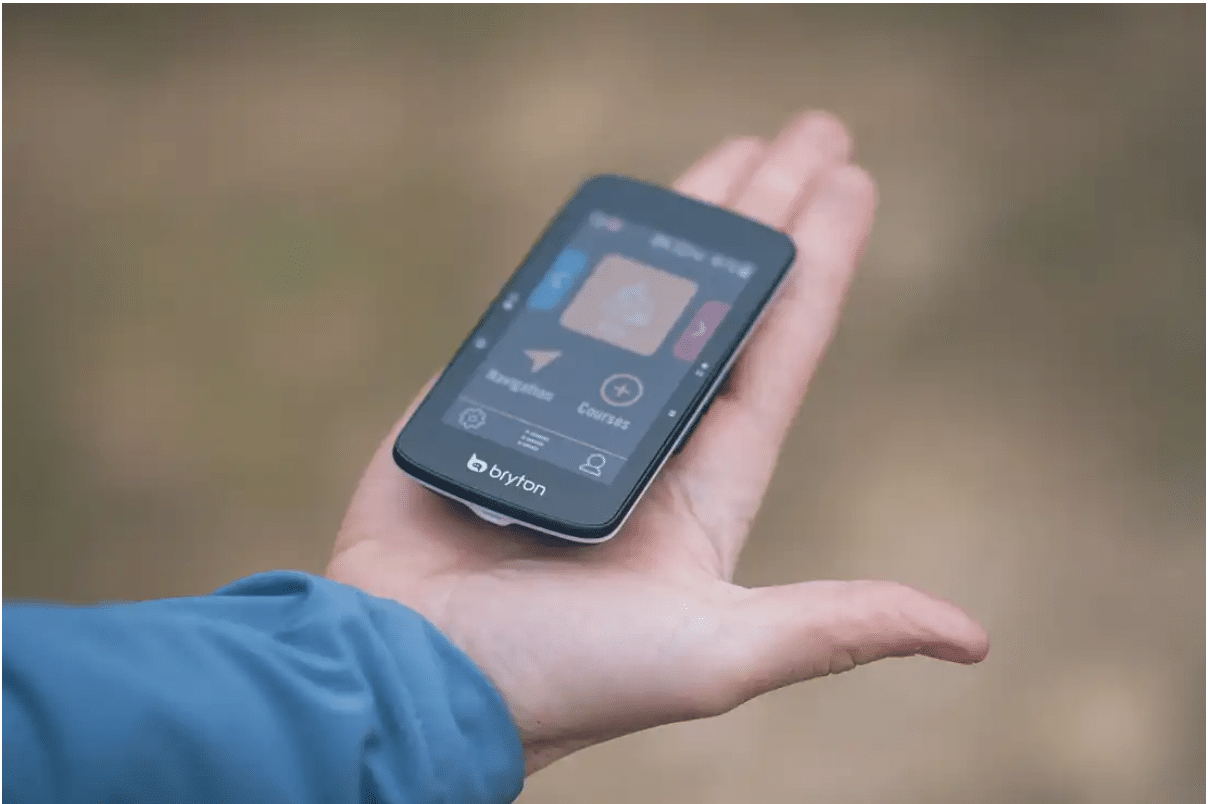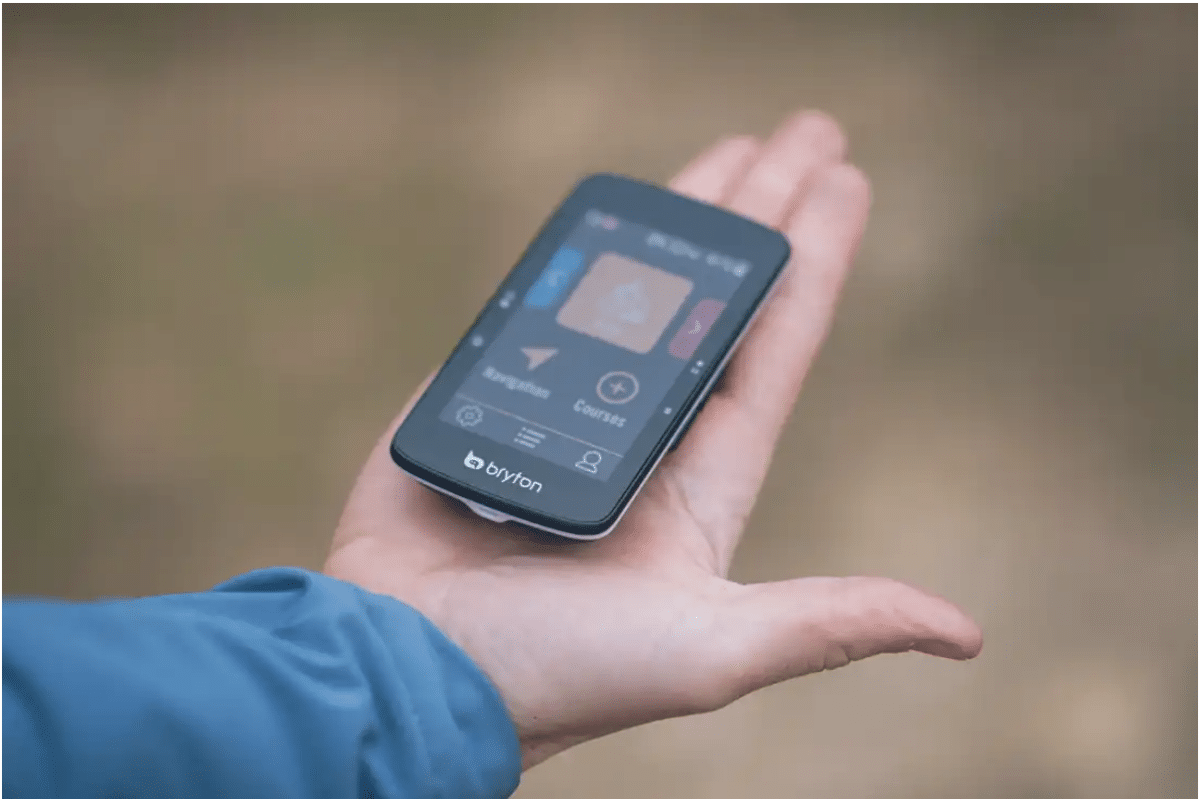 Price: $359,99
Storage: 16 GB
Screen Size: 3.4 Inches
Battery Life: 36 hours
Connectivity: Bluetooth, ANT+, Wi-Fi
Weight: 106g
Cons
Voice recognition feature isn't great
Bryton is another great brand within the GPS bike computer market and one of their latest versions of their top bike computers is the Bryton Rider S800. This product has seen a lot of fame mostly because of its amazing battery life, which will last you up to 36 hours of constant use, which puts it up against other bike computers like the Garmin Edge 1040 Solar.
Not only is this bike computer's battery life great but its charging capabilities are also amazing as you are able to get a 50% charge from just one hour of charge. This means that this GPS bike computer will be the perfect option for those who might go out on multiple long day rides or multi-day trips, or even just those who are forgetful and forget to charge it up well before your ride.
Another great feature that Bryton boasts about this product is the fact that it has a pretty decent sized colour touchscreen, which means that this will be an ideal computer for those looking for easy use when you are out and about. Just because this may be a budget bike computer, don't think it lacks in the features department, it actually covers all of your standard functions such as pop-up climbing profiles, clear map navigation as well as a voice recognition feature, although this definitely isn't the greatest out there.
So all in all the S800 is definitely a great bike computer when it comes to value for money and if you are able to throw in an extra $50 then you will even be able to get an additionally Bluetooth or ANT+ speed and cadence sensor as well as a heart rate strap, which will definitely sweeten the deal and better your overall setup.
FInal Words
So, there you have a quick guide as well as some of the best bike computers out there in 2023. All bike computers out there differ in what their overall goal may be so it is important to recognise which features are most important to you before going out and purchasing any bike computer.