Choosing the best electric mountain bike means choosing one that will not only make ascents and cycling a lot easier, thanks to its motor, but it will also give you the performance and handling you'd have on a regular mountain bike on the way back down these trails.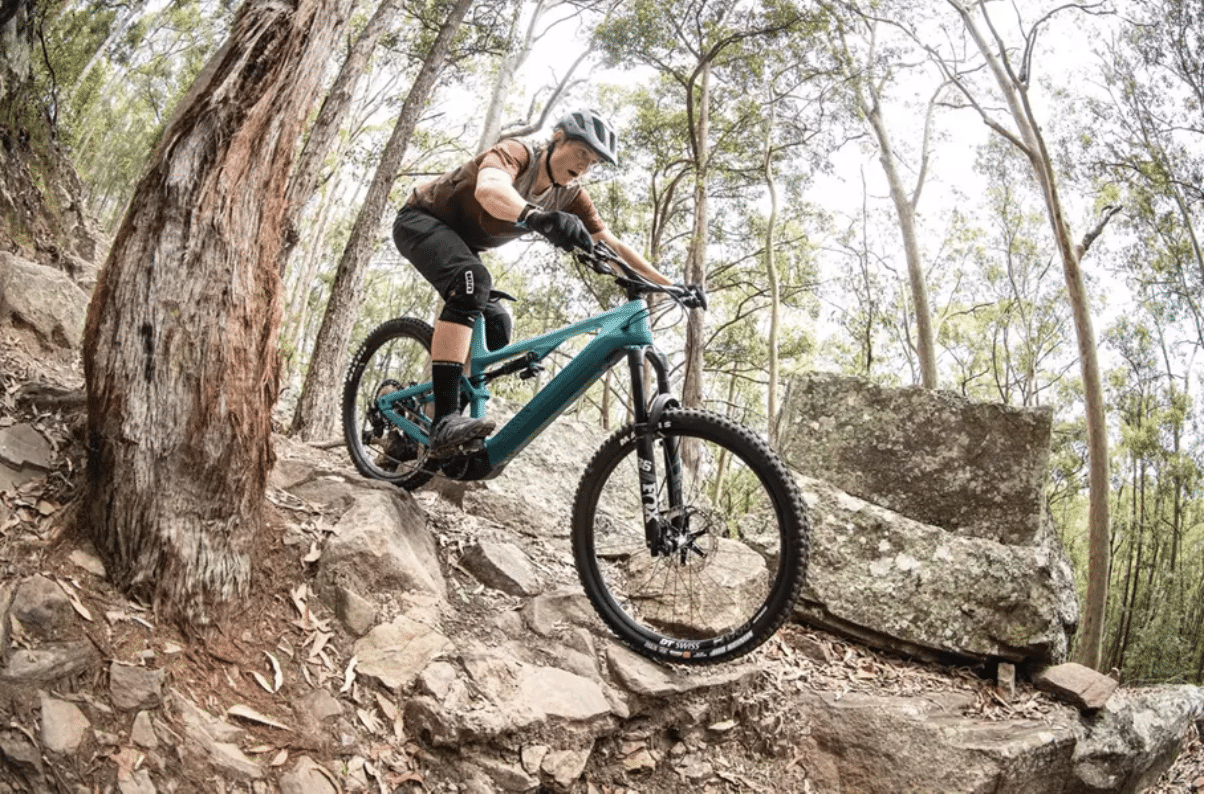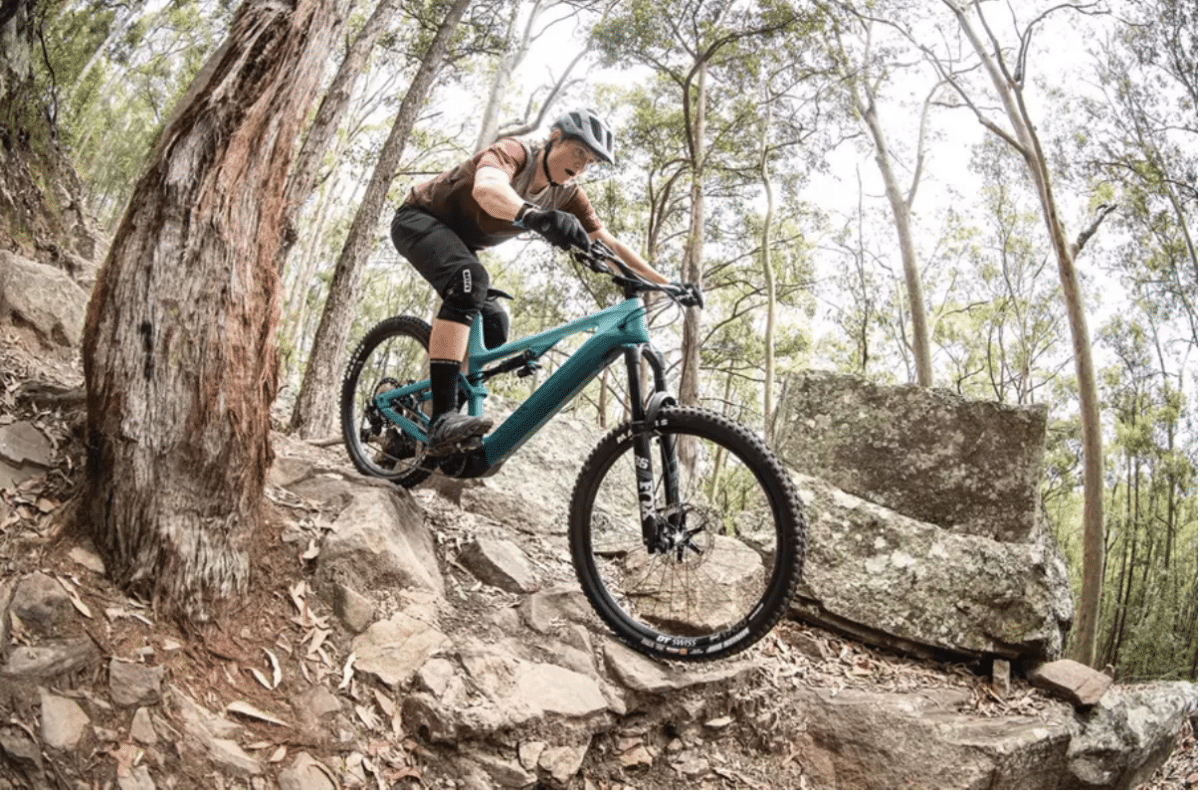 Thanks to these eMTBs, you'll be able to climb even the steepest and  most technical slopes a lot easier, or just be out on your cycling adventures for longer and also faster, with a smile on your face. You'll also be able to explore more places than you could have before thanks to these bike's ability to cover ground a lot quicker. And as time progresses, the designs of these ebikes become more and more refined, and their handling increasingly rivals, and sometimes even exceeds, that of your regular mountain bikes. 
Marin Alpine Trail E2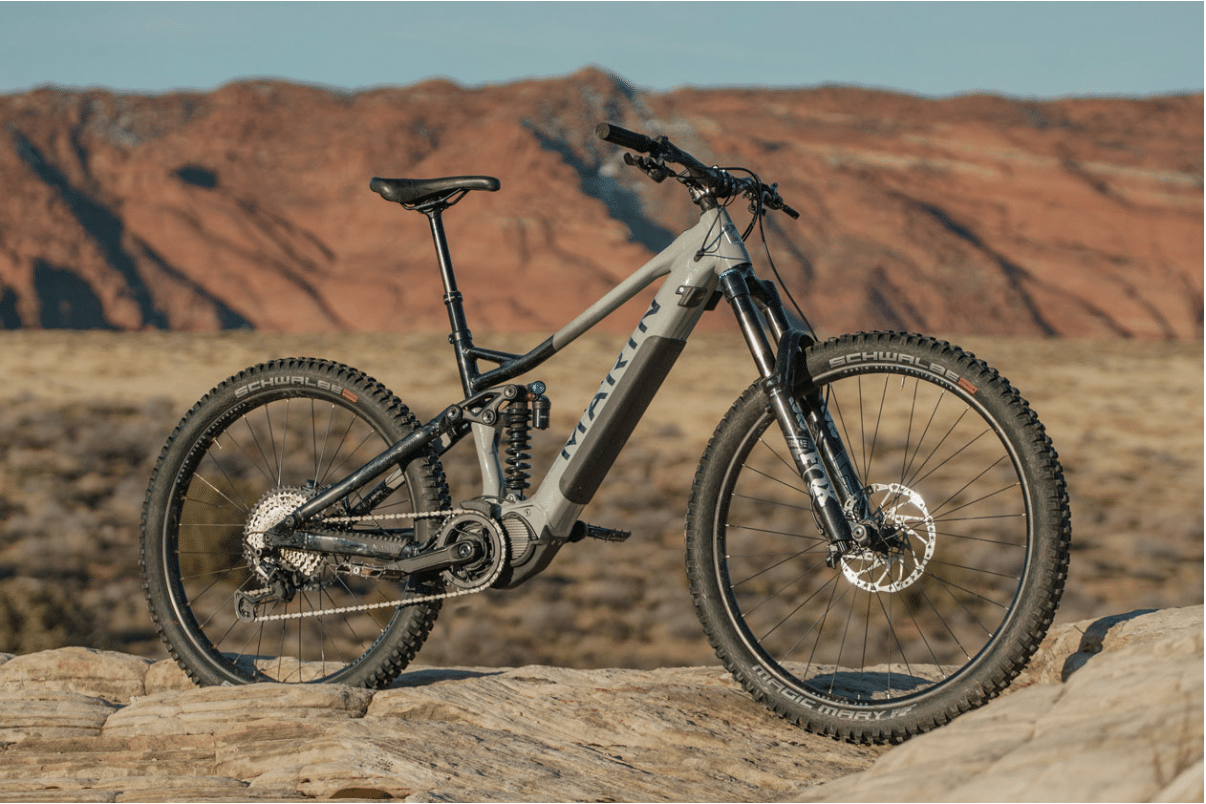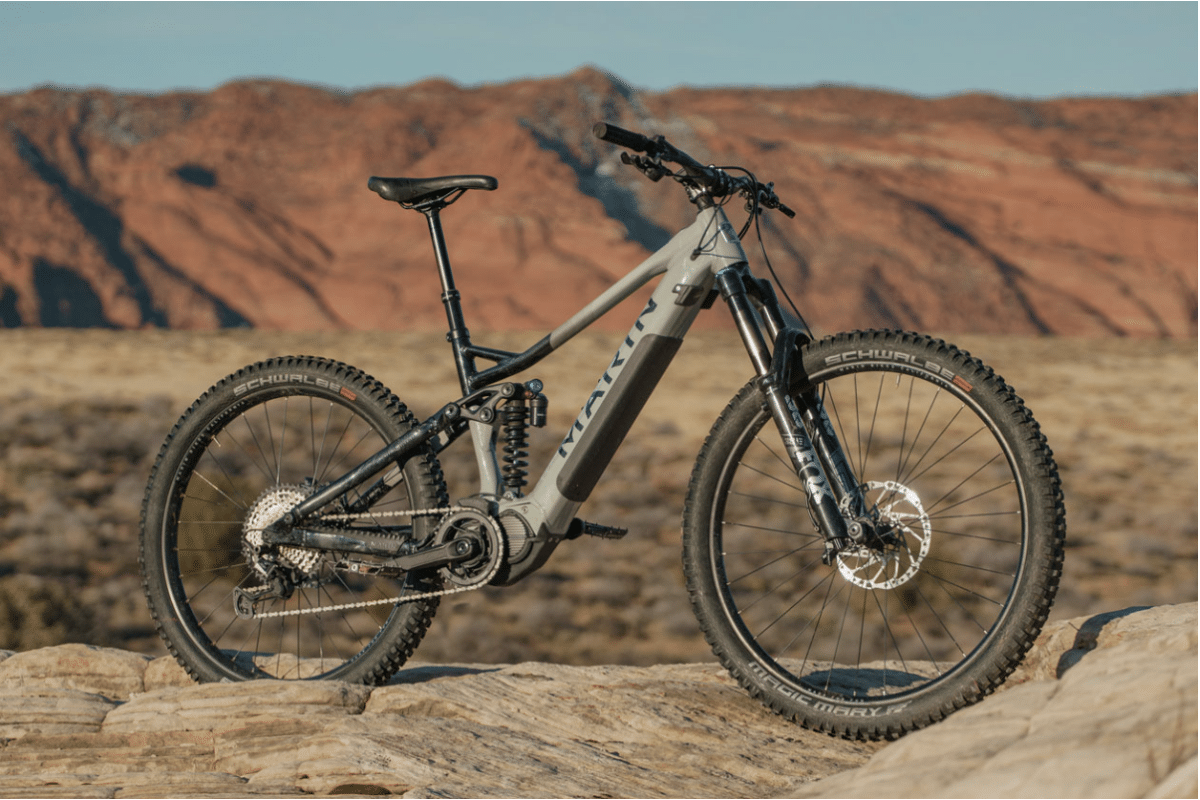 Price: £5,695
Pros
Amazing Suspension control, thanks to its top-spec dampers.
Very comfortable
Cons
Handlebar feels a little cluttered and could cause setup issues for some riders.
Rear tyre isn't very capable when it comes to certain types of riding
The Marin brand launched their first ever full-suspension electric mountain bike, the Alpine Trail E, at the end of 2020. Although this may have been pretty late, it was definitely worth the wait for a lot of riders as this ebike was capable, fun and comfortable, thanks to its very well thought out spec. This bike not only offered great performance but also a great value for money and included some top-spec dampers, Shimano drivetrains as well as other branded components.
With this electric mountain bike you'll receive an aluminium frame with 150mm of travel that also has quite an aggressive geometry, focused on geometry but still has an awesome Shimano EP8 motor to provide you with ample power for the ascents as well. Thanks to its characteristics, the Alpine Trail E2 is a bike that feels at home on a lot of various types of trails.
For those that don't want to spend too much money or think that this bike is a little bit out of their budget, there is another cheaper bike in this range called the Alpine Trail E1 that will set you back $4,499 instead.
Nukeproof Megawatt 297 Factory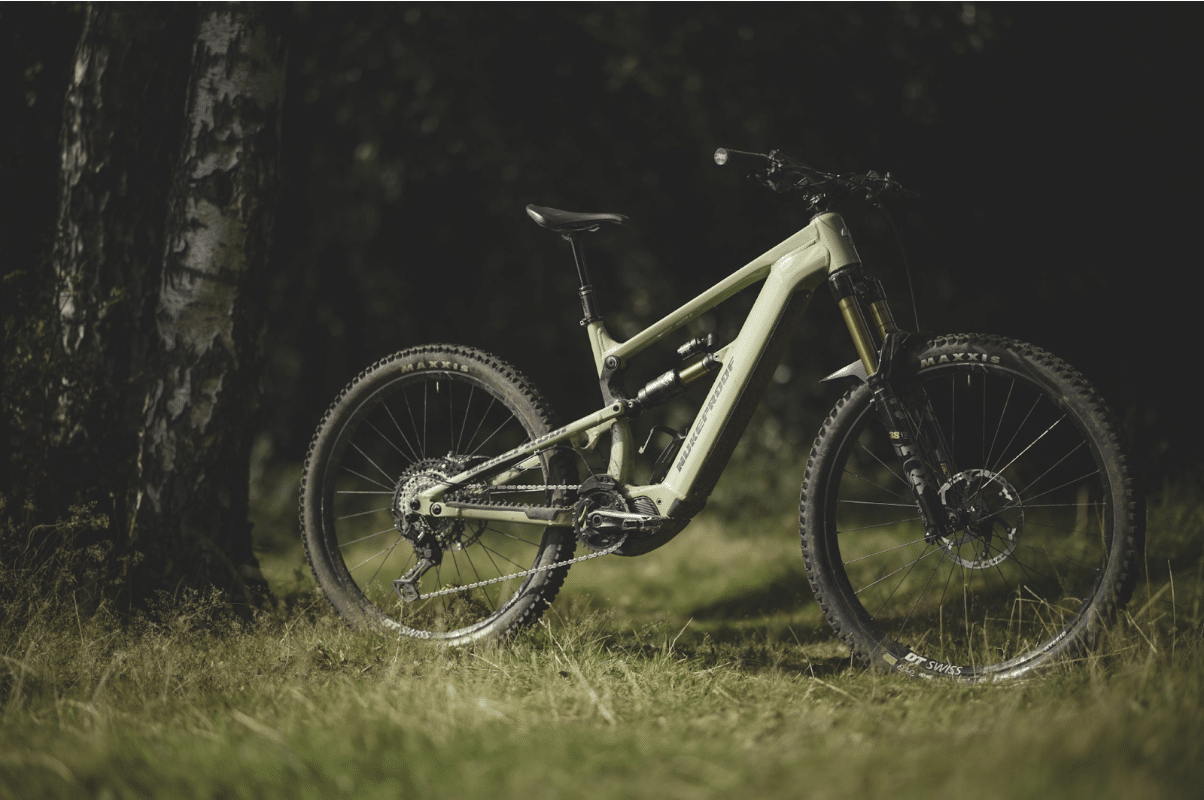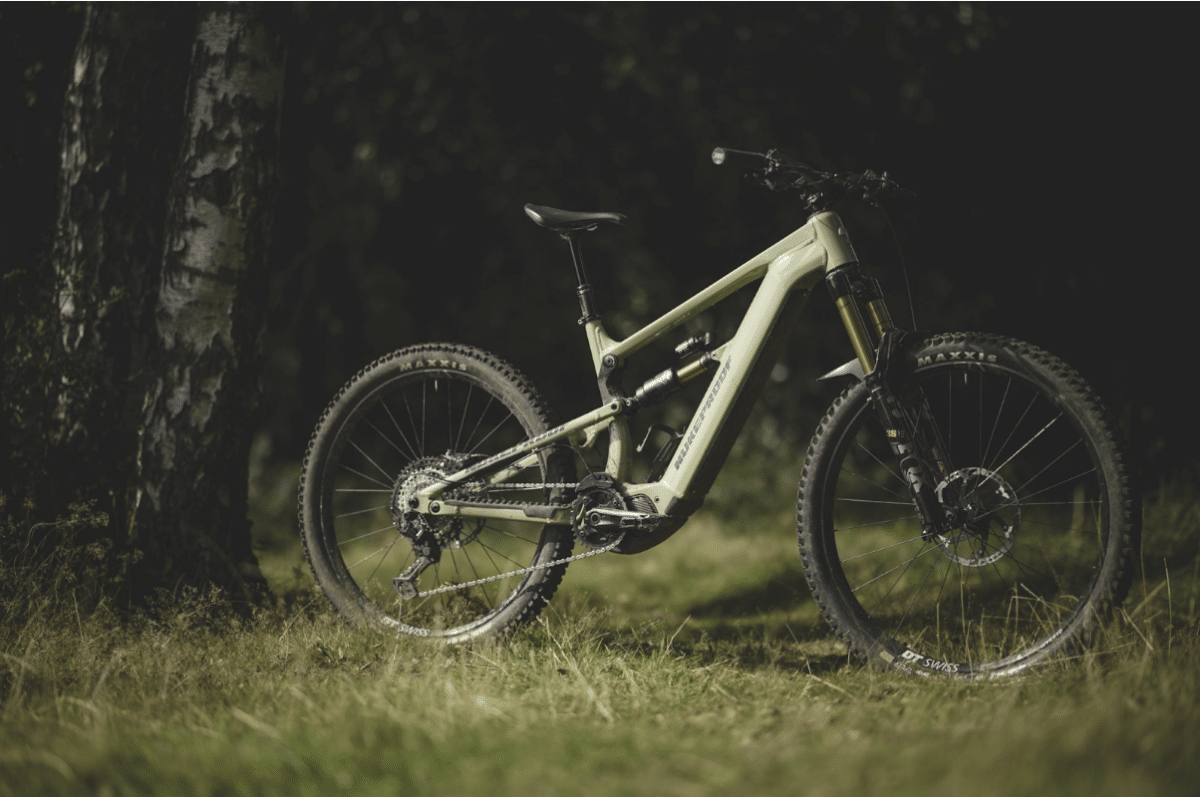 Price: £7,000
Pros
Comfortable and efficient climbing
Powerful Shimano motor
Cons
A low bottom bracket that can cause pedal strikes quite often.
When it comes to the Nukeproof Megawatt 297 Factory, its its geometry, spec and suspension that makes it so amazing to ride, but when you pair these things with its 170mm of rear travel and mullet wheels, it makes for the perfect eMTB for enduro riders out there.
The top spec of this ebike includes a Fox Factory 38 fork that is paired with a Float X2 shock, Shimano XT drivetrain as well as four-piston brakes, DT Swiss H 1700 Spline 30 wheels and finally Maxxis tyres as a cherry on top of everything.
The thing that gives you power with this ebike is its Shimano EP8 85 Nm motor, which has three different assistance levels that are also customisable and also a 630Wh battery that supplies the motor with juice. With this motor and battery, you'll be able to get over 2,000m vertical in its Eco mode and also 1,400m in its Boost mode.
The Nukeproof Megawatt 297 Factory has some amazing downhill performance that offers a mixture of both fun as well as stability, which is definitely a combination that bike designers have struggled to get right. So thanks to this bike's amazing rear suspension and its balanced geometry it all results in making this bike super easy to ride quickly with very little effort as well.
Nukeproof Megawatt 297 RS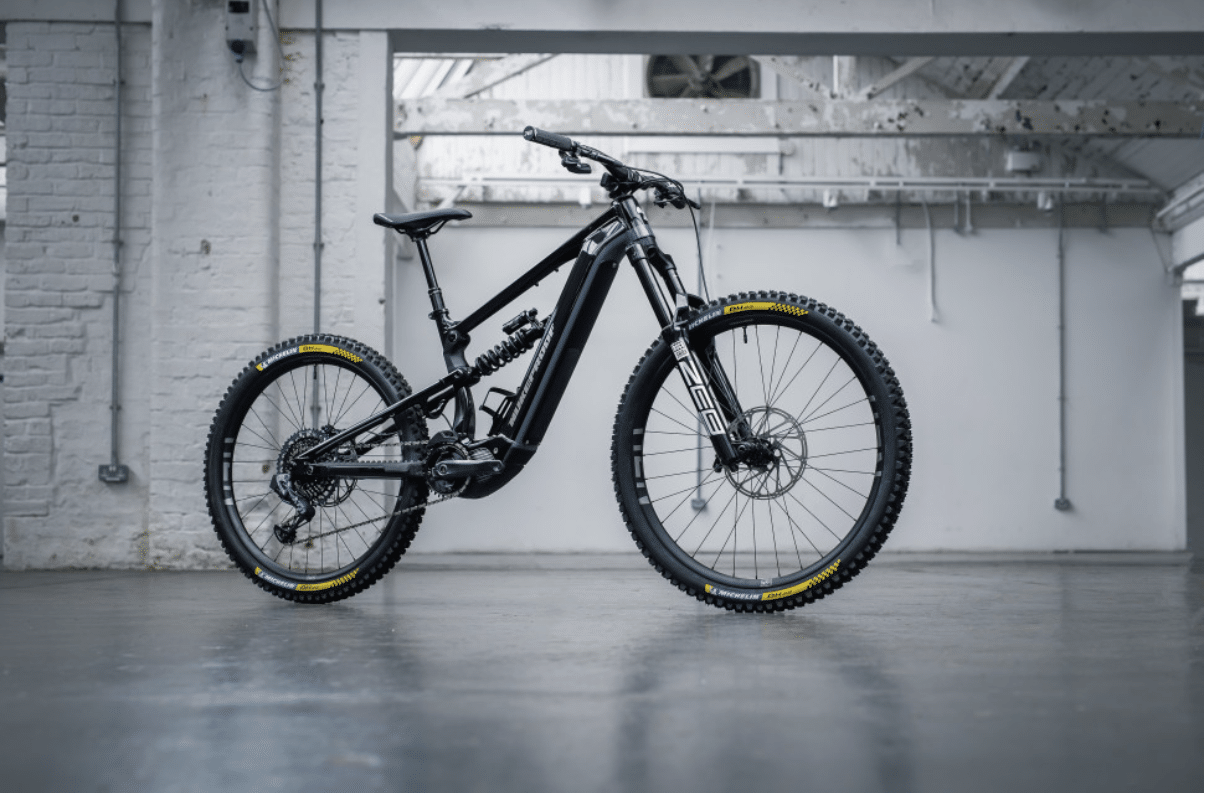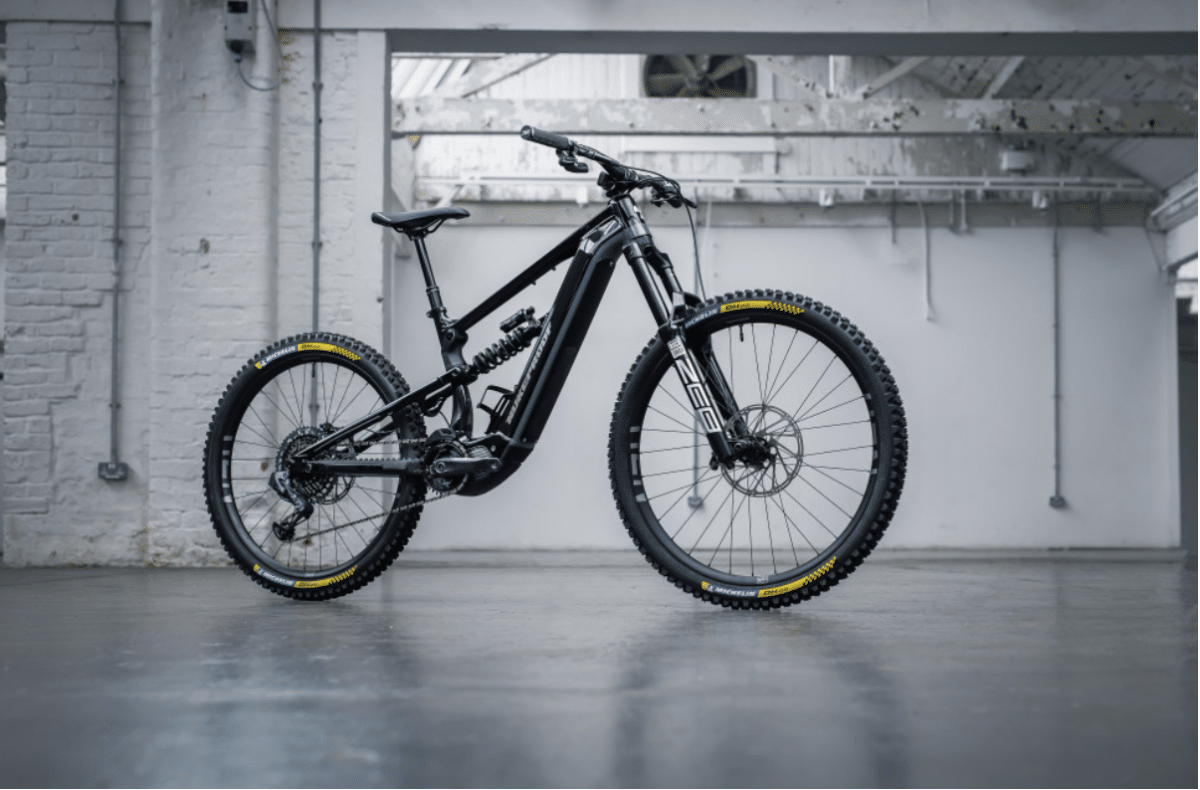 Price: £7,600
Pros
Coil shock is smooth
Steep seat tube angle
Cons
Michelin tyres don't have a lot of grip in colder weather.
Big difference between coil-spring rates
The Megawatt 297 RS by Nukeproof is a phenomenal bike, which actually has almost an identical spec to the bikes ridden by the Nukeproof team, and is the brand's range-topping model, but still manages to maintain an easy-going character.
The Nukeproof Megawatt 297 RS uses Shimano's EP8 motor to push out a total of 85 Nm of torque that is connected to a 630Wh battery, which is located in the bikes down tube.
Since the bike comes equipped with a Super Deluxe Ultimate RCT Coil at the rear, it gives the bike a much more comfortable and soft feeling as you ride over high-frequency bumps while still providing you with good traction as you power through corners. Sadly a con that comes with this bike is that there are some quite big gaps between spring rates, which means that some riders may struggle to find the perfect spring rate for themselves.
Orbea Rise H10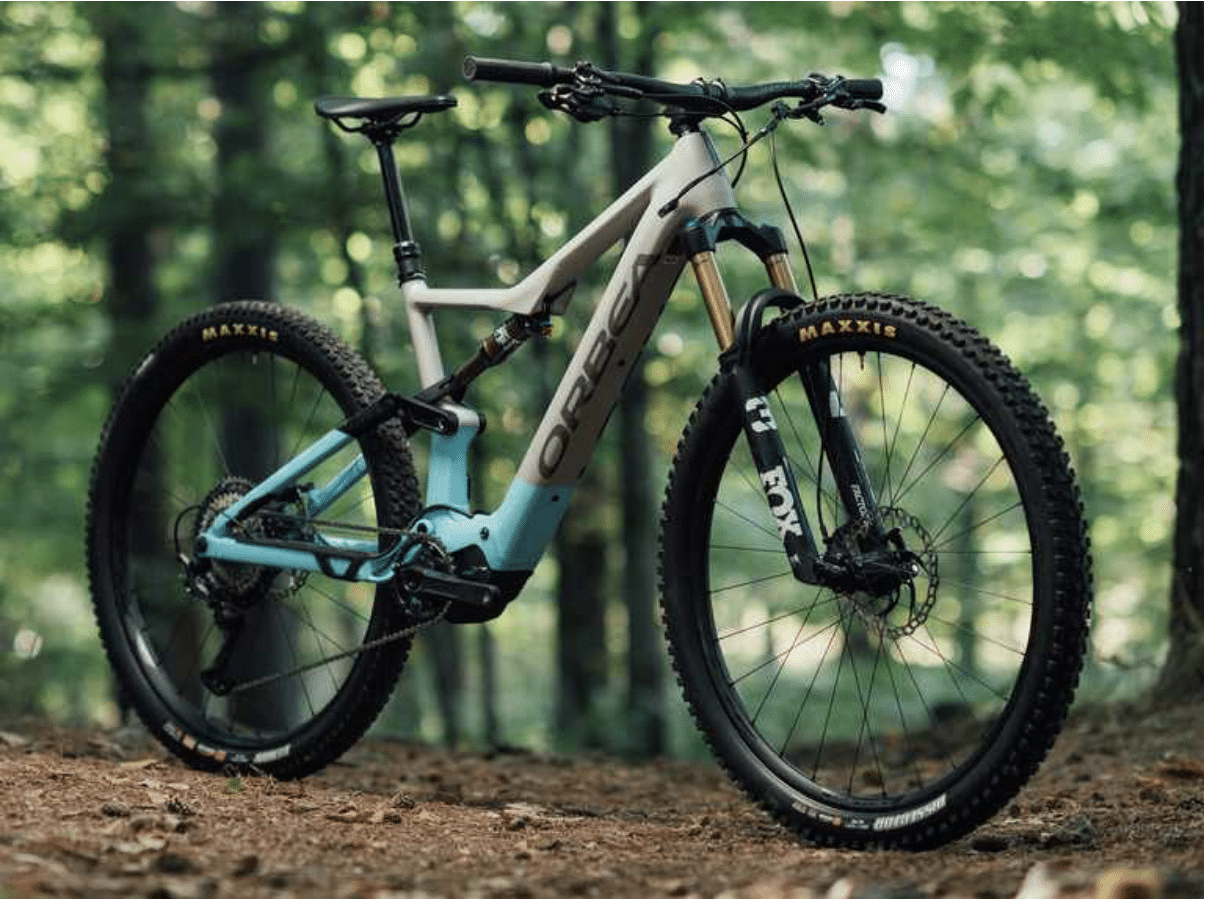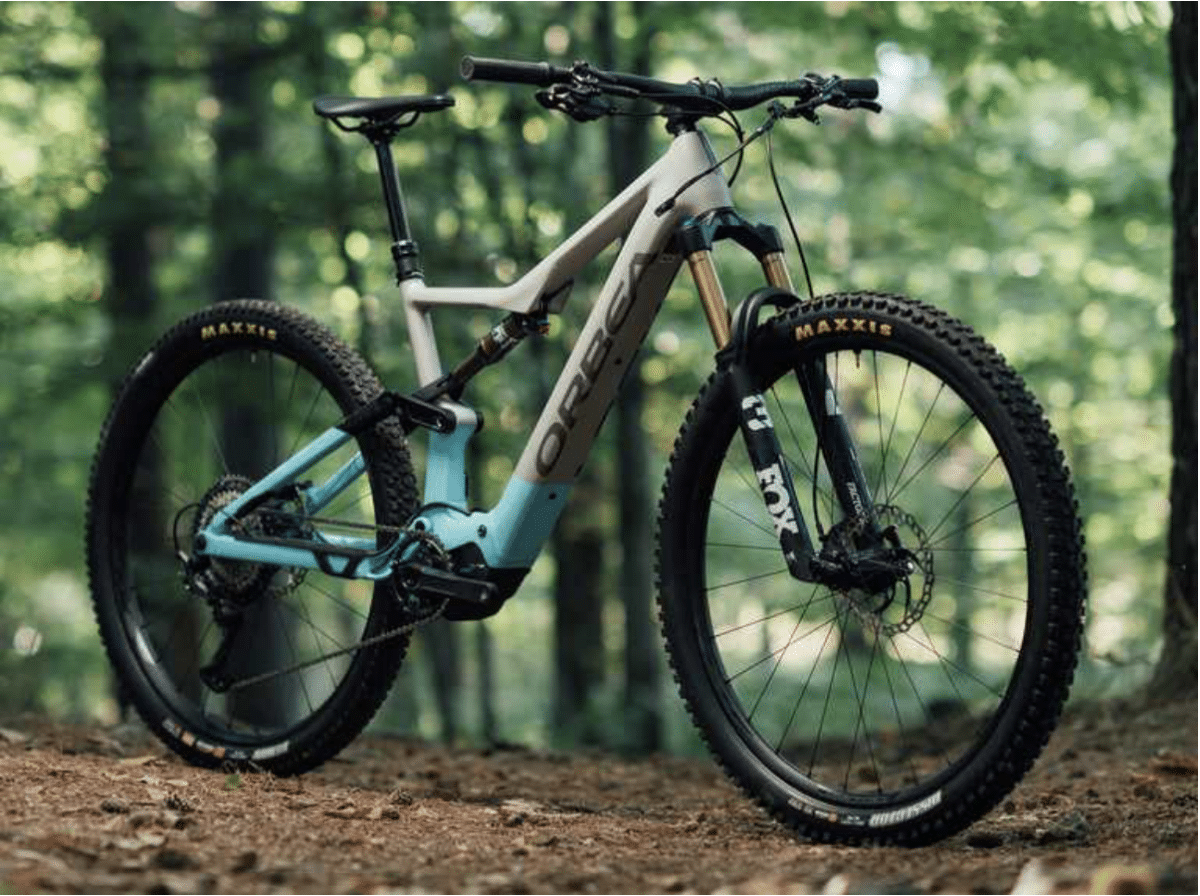 Price: £6,600
Pros
Great battery life
Efficient motor
Cons
Saddle can be uncomfortable for a lot of riders
Seatpost clearance is quite limited
The Rise H10 ebike by Orbea is actually the brand's alloy version of their original carbon Rise. With this bike you'll experience less power and weight than a fully assisted eMTB, since it's a stripped-back eMTB Lite that Orbea says gives you less e but more bike.
With this eMTB, you'll get a bigger, 540Wh, battery compared to the one that the original had, which powers its Shimano EP8 motor that has actually been throttled down to limit its usual 85 Nm of torque to 60 Nm to extend its range. If this bike's range isn't enough for your eMTB needs then you can also add a 252Wh range extender for the bike.
By just looking at this bike you could mistake it for a full carbon bike as its frame has nicely smoothed welds at the top tube junctions, and even when you look at the bike from its side you may not even tell that there's a battery in its down tube. The geometry of this bike has a focus on trail performance that is modern but isn't really cutting edge.
Thanks to this eMTBs powerful motor, it feels a lot more powerful on climbs than a lot of other ebikes out there, including the Specialized Turbo Levo SL. However, this bike doesn't just come with really great power, it is also able to handle rougher and steeper trails really well but is still a little behind when compared to the more enduro-focused ebikes on the market. It's on a singletrack and through berms that you will see the Orbea Rise H10 really thrive.
Santa Cruz Bullit CC S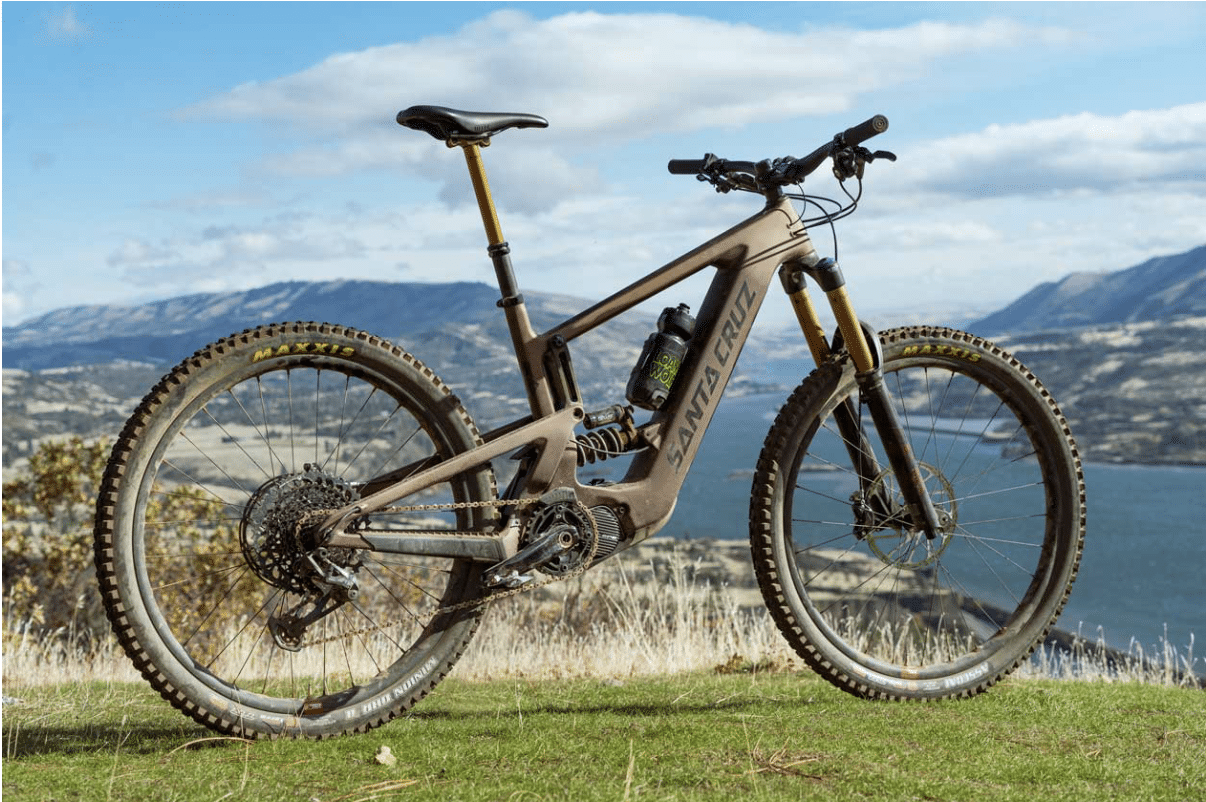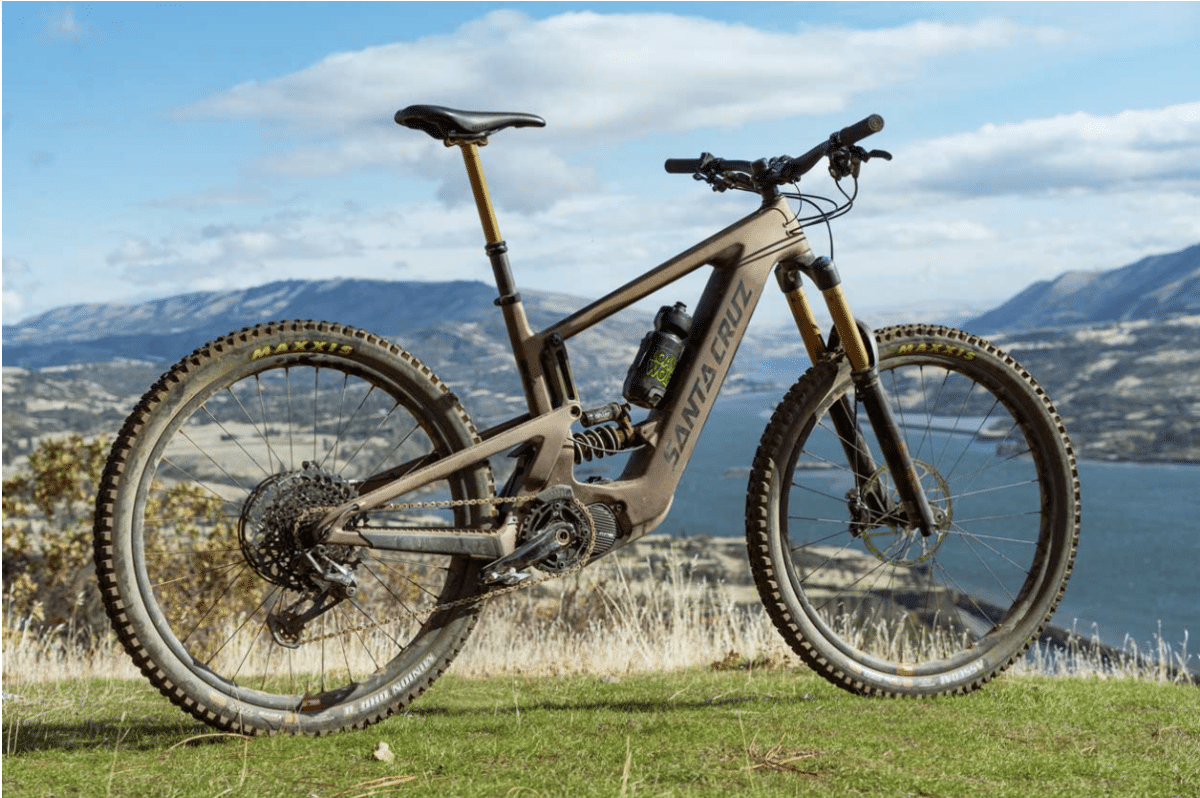 Price: £8,699
Pros
Smooth suspension
Performance-led specs
Cons
Not a great value for the amount of money it costs
When you first look at the Santa Cruz Bullit CC S you'll notice that it looks quite aggressive and that is because it has been designed with a focus on gravity, which makes it a great bike that flies down technical trails easily, and also manages to give you a lot of confidence when you're going through even the most gnarly of sections.
This bike comes equipped with Shimano's EP8 electric bike motor, which is powered by a 630Wh down tube battery, which, paired together, definitely gives you quite a natural assistance but doesn't quite feel as punchy as other bikes that are equipped with some Bosch systems.
Although you can't deny that Santa Cruz have definitely given this bike good spec parts and components where it matters, it doesn't quite live up to the amount that you will be paying for it.
Specialized S-Works Turbo Levo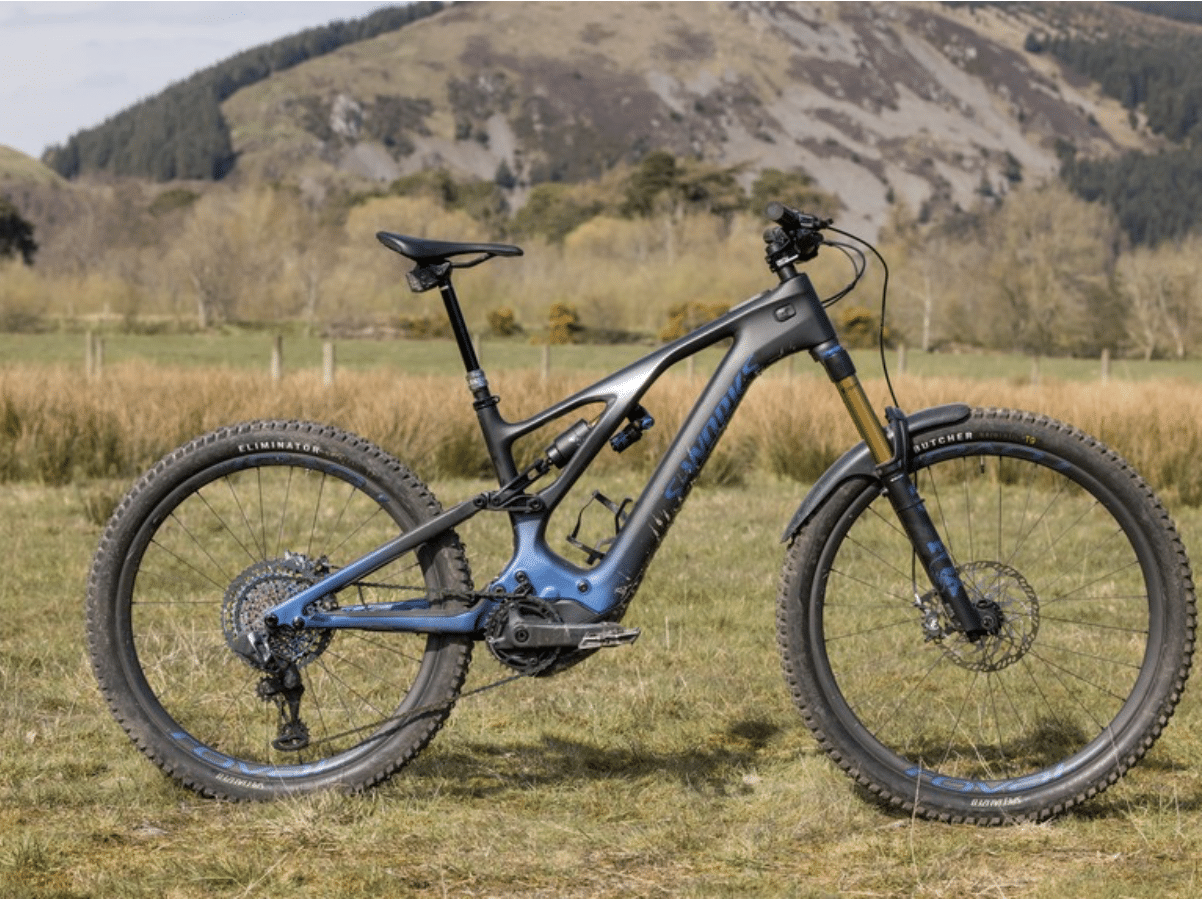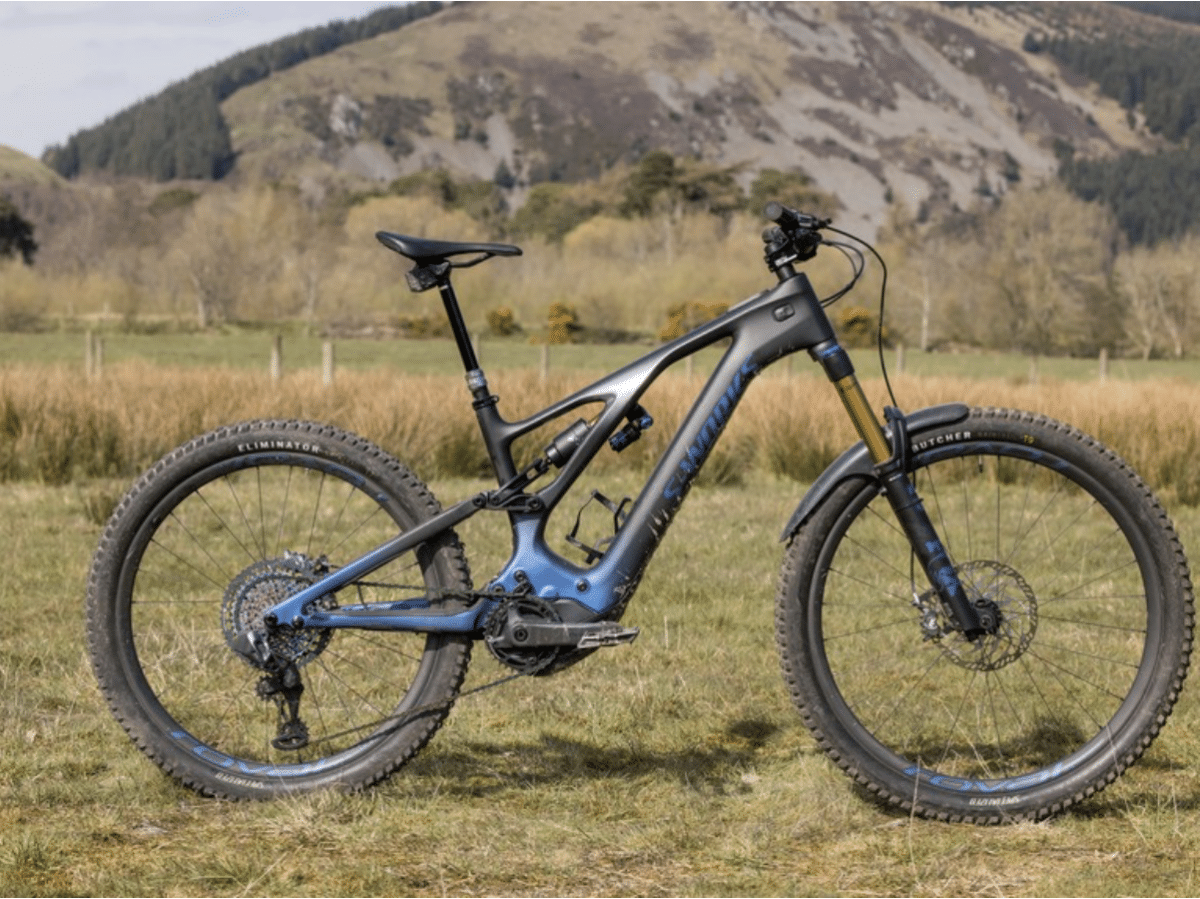 Price: £13,000
Pros
Superb handling
Great power delivery and battery life
Cons
Expensive
Lighter riders may not enjoy the damping tune
With the previous generation of the Turbo Levo frame, there were many riders who were quite underwhelmed by its components and the effect that they had on the overall handling of the bike. However, with the updated 2021 version, we get an all new bike that builds upon the great performance of the original bike but the S-Works model manages to correct the spec mistakes that they made, although at a much much higher price.
The Brose motor that this bike is equipped with is capable of putting out 565 watts and 90 Nm of torque, which you'll definitely feel as you blast up any uphills with its smooth but strong power delivery. This motor is also powered by a great battery to make sure you can power through the whole trail, and as you could expect with the rest of the spec, it's top-drawer.
This bike comes with 150mm of suspension travel as well as variable geometry, which make this bike a great all round option as it can be fine-tuned to whatever you want to ride. The thing that falls behind most often compared to this bike other high spec components are definitely its tyres and a lot of riders tend to swap them out for something better that will be able to keep up with the rest of the bikes capabilities.
Final Words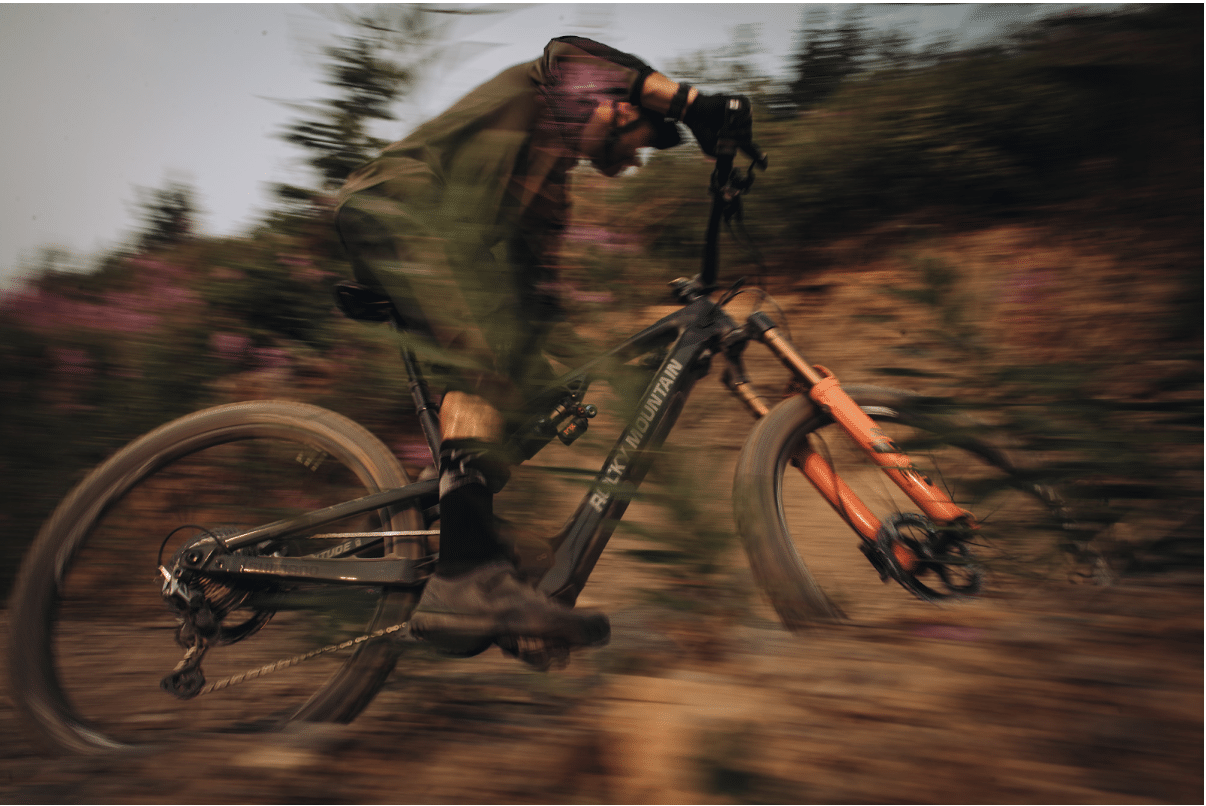 So, there you have some of the best eBikes that you can use for mountain biking in today's era of awesome rigs. Hopefully one of these awesome eMTBs managed to catch your attention and turns out to be exactly what you're looking for, if not maybe they can be inspiration instead and point you in the right direction to picking the eMTB that's best for you.