A great hybrid e-bike will basically mean that the bike will be a great all-rounder. This means that they'll usually come with mudguards, lights and probably even mounts for a rack so that you'll be able to carry extra items on your bike.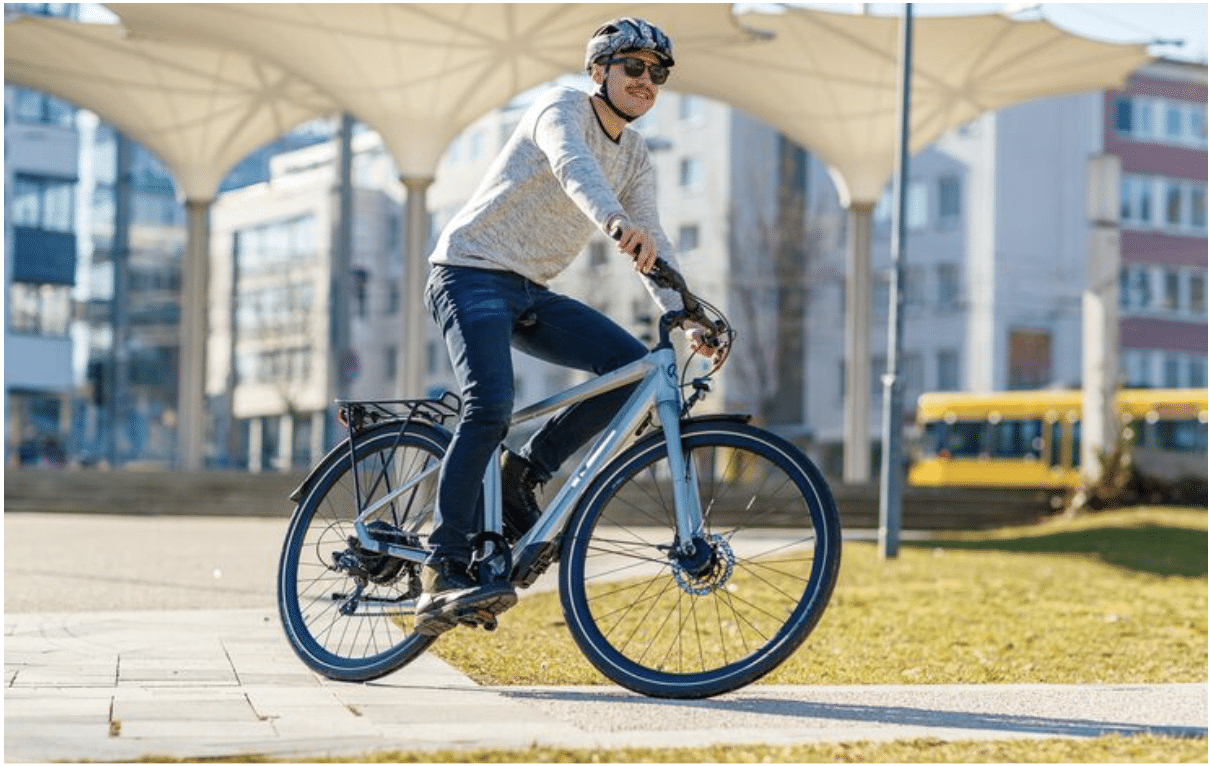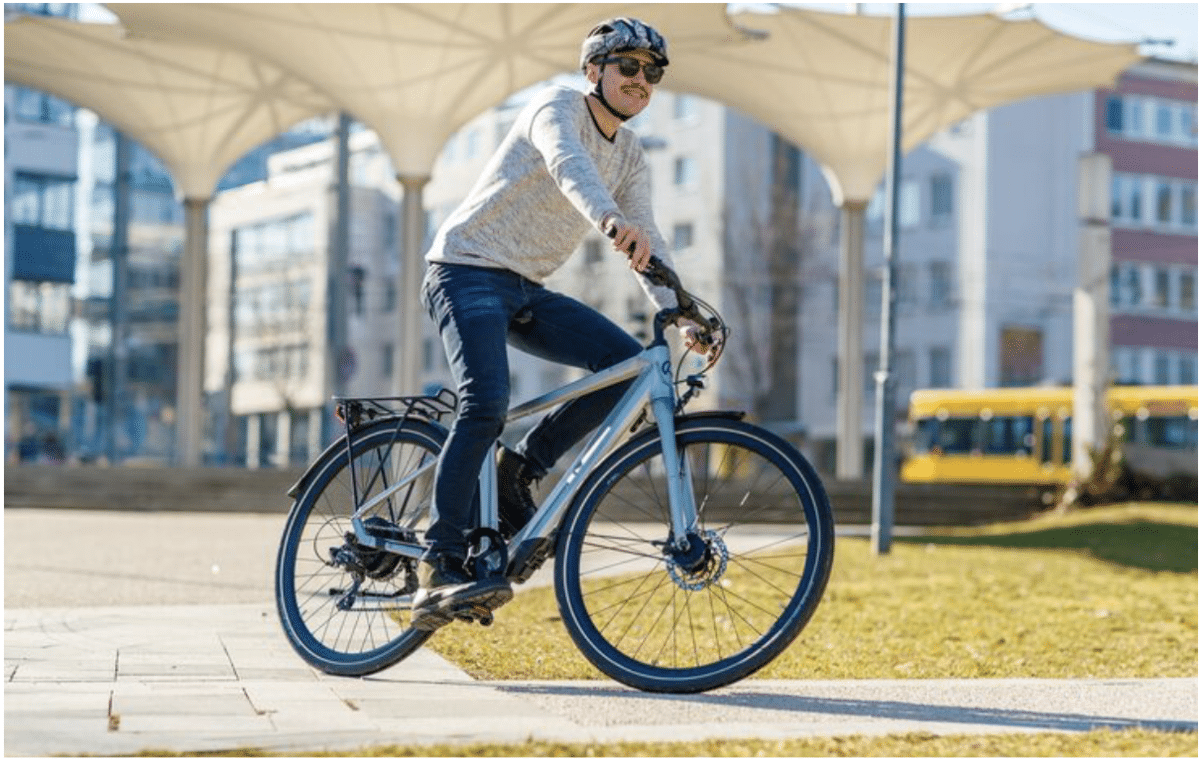 Some brands even take it a step further as seen on the Canyon Pathlite:ON for example, where you will not only get lights, mudguards and a rack but even a second 500Wh battery in case you were to do any long travels on this bike. Then on the other side of the spectrum we have bikes like the Orbea Gain and Focus Paralane2 which are the flat-bar versions of the sporty drop-bar road ebikes.
Hybrid e-bike motor systems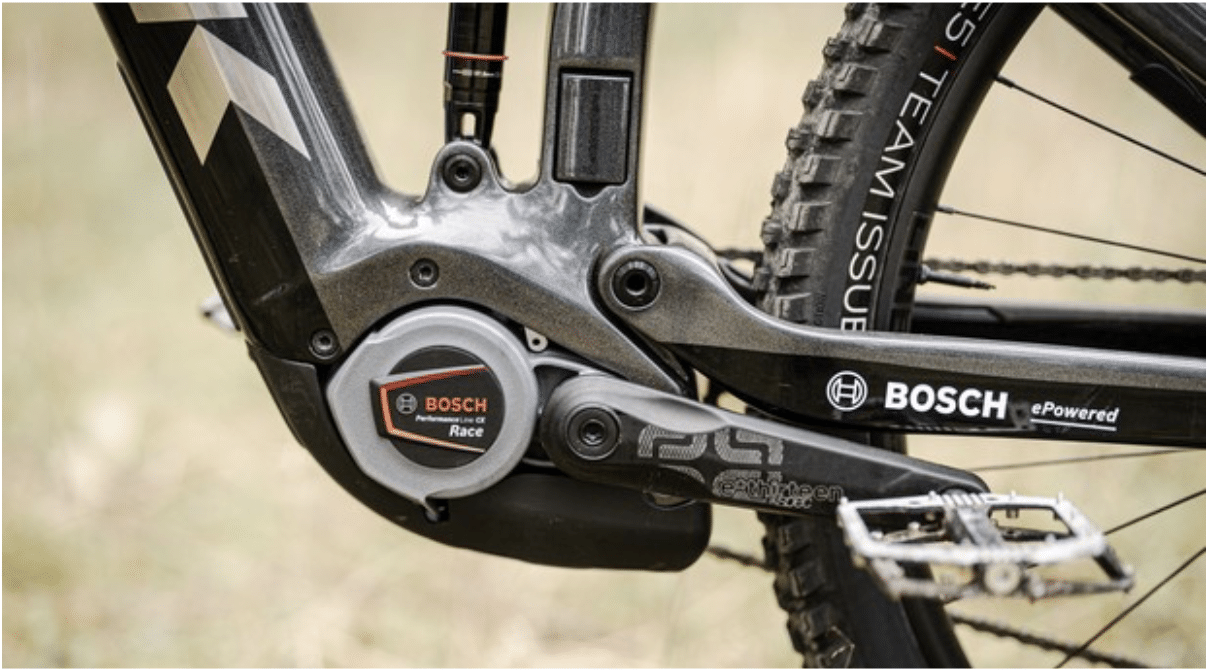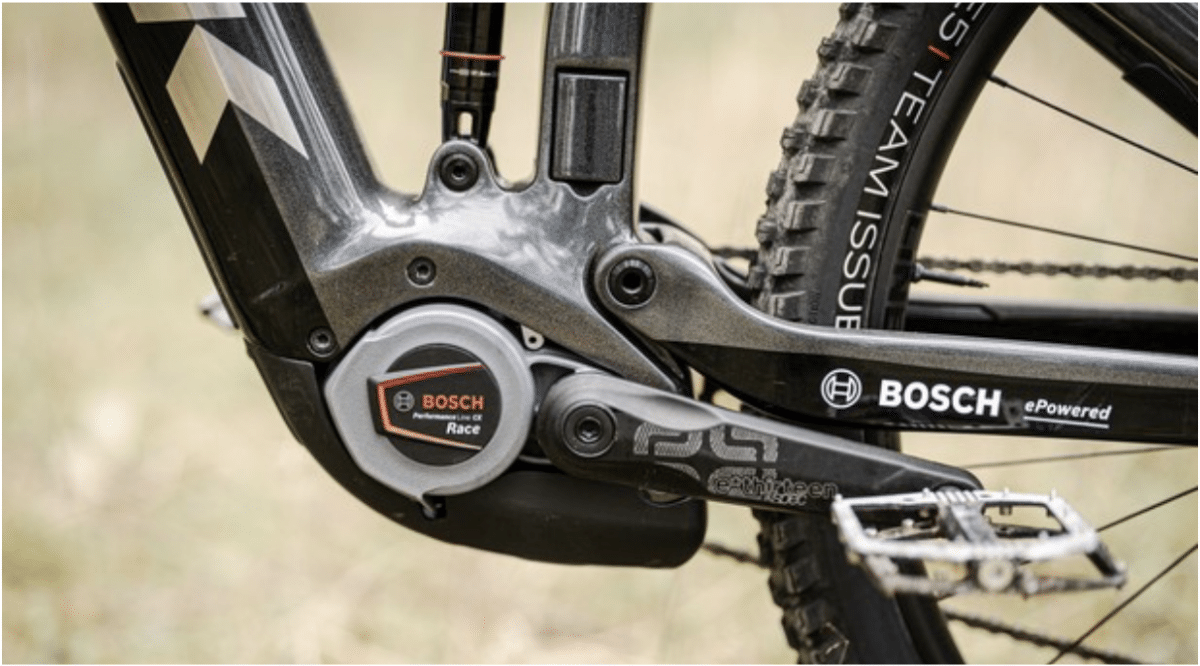 Mid-mounted motors
The most popular types of hybrid electric bikes are the mid-mounted motors and these motors are mounted between the cranks, as you could've guessed from the name, which power the rear wheel whilst you're pedalling. Thanks to the motor being mounted in the middle of your bike's frame it provides you with stability since the bike has a centre of gravity that is lower to the ground as well as centred on the frame.
Other alternatives
Another option that you can opt for is to get a rear-hub motor, which are most popularly from Bosch and Shimano, then lastly you can get front-wheel motors as well but these are the least common type found on hybrids.
Battery setups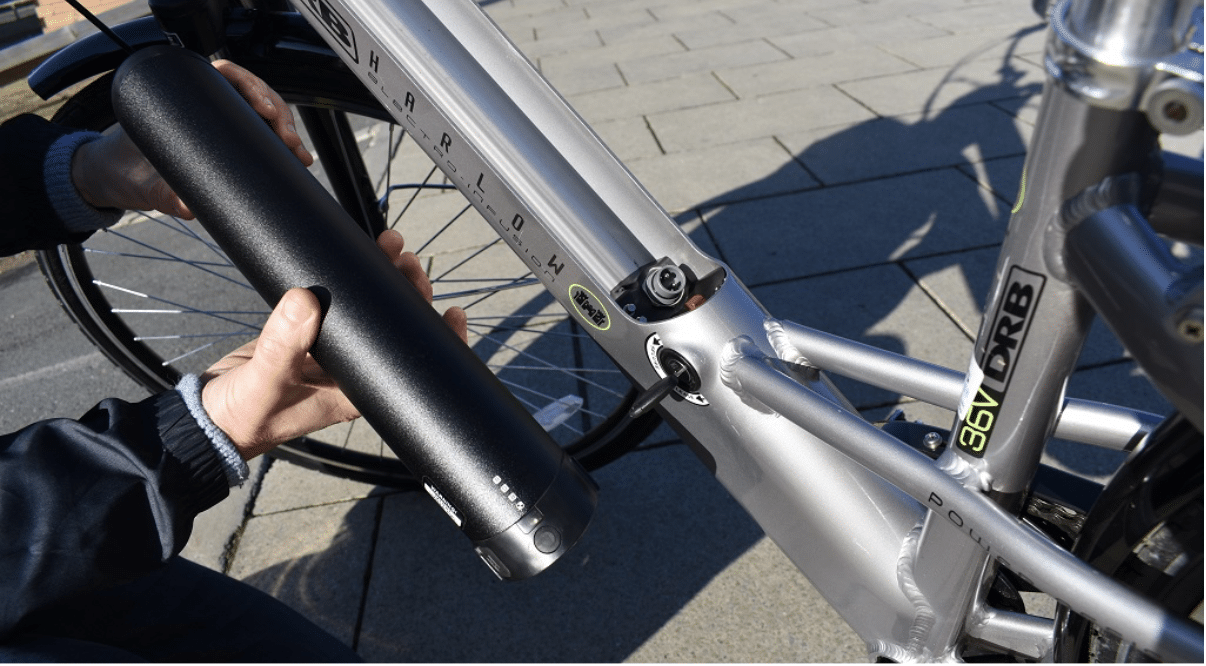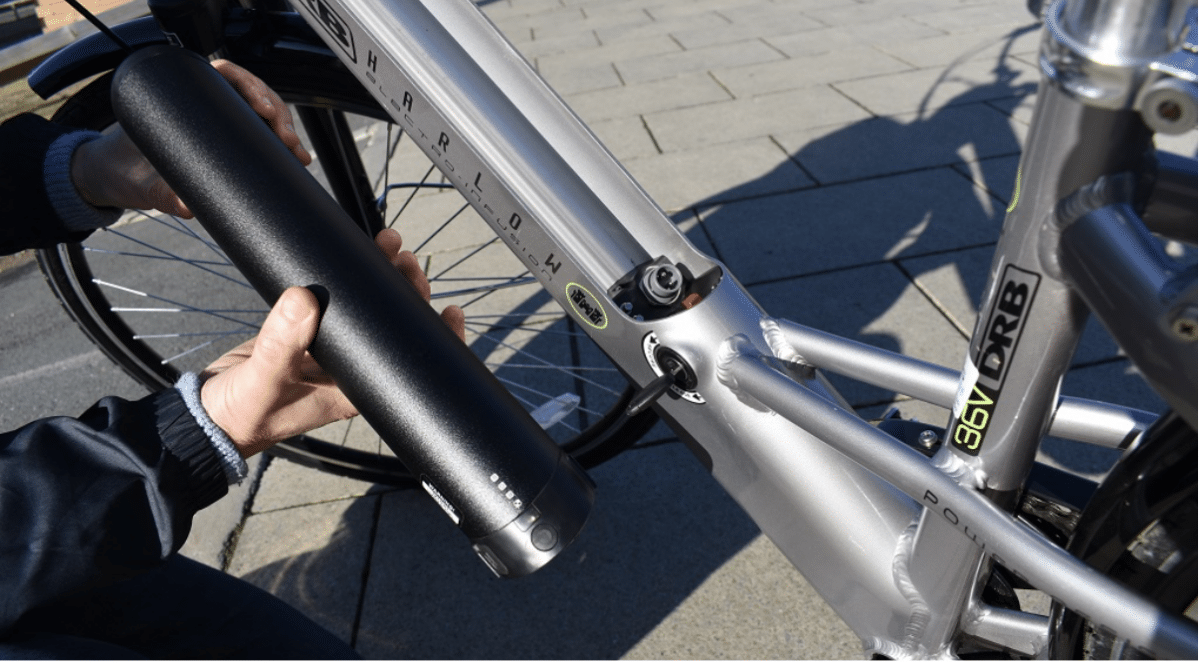 Most of the battery setups that you will see on these hybrid e-bikes are mounted low on the down tube of the bike, because by having this setup low down it moves the centre of gravity lower and as a result makes your riding experience more stable. You will also see that some hybrid e-bikes instead stash their battery inside of the frame so that it is out of sight and gives the bike a sleeker look. Then lastly you have some bikes that will mount the battery underneath the top deck of a rear luggage rack.
Then when you move up in the ranks, to the more expensive premium models you then get larger-capacity batteries so that you are able to ride further without needing to charge. Then the even more extensive models will have the option to plug in a second battery, to provide you with even more power and go even further.
Controls
The controls on these types of bikes are designed to be as easy to reach as possible, and to do this they usually place a controller on the handlebars. These controllers will normally allow you to select the assistance level as well as keep an eye on your battery status whilst you're out riding so that you don't get stranded anywhere.
Range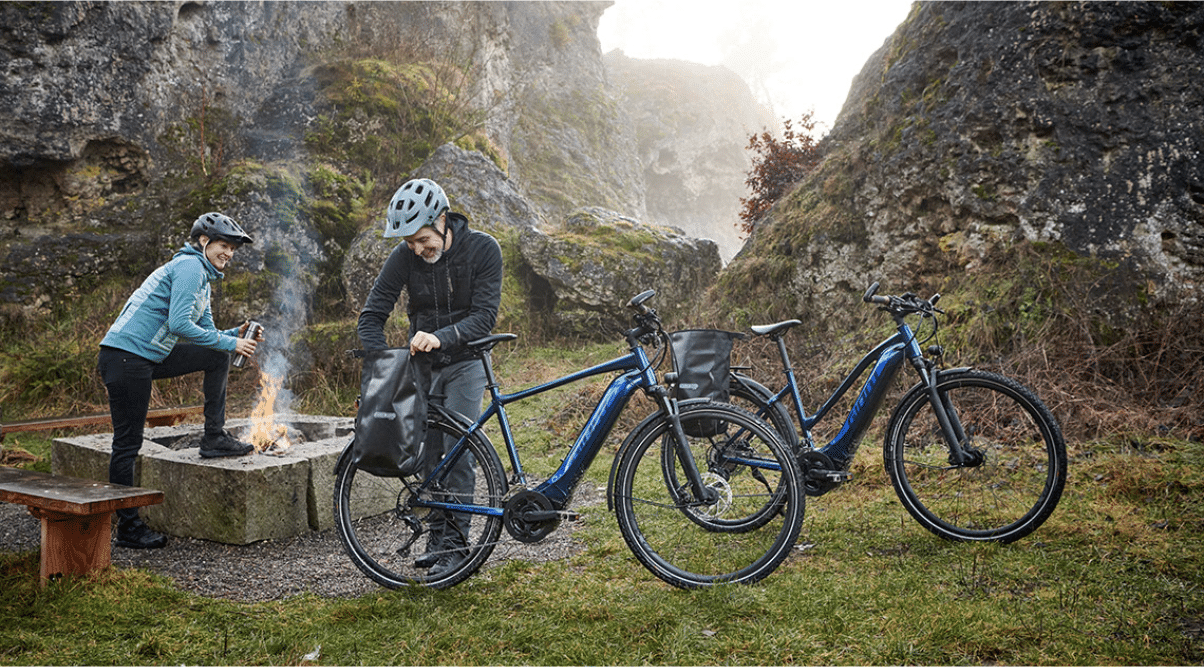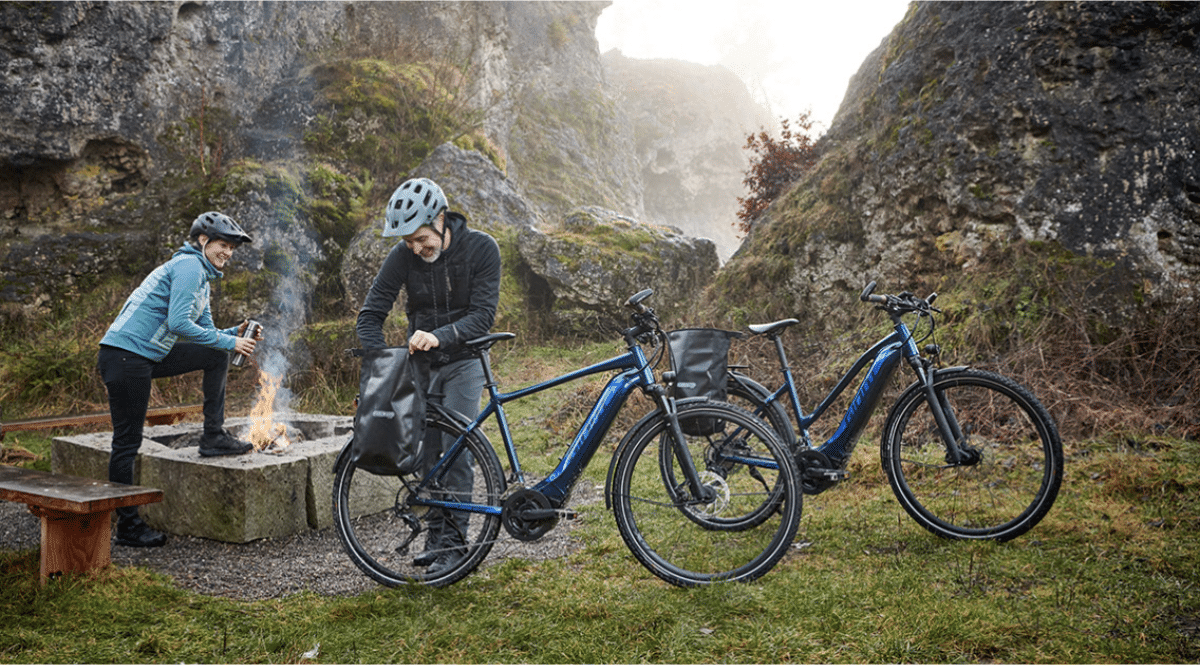 When it comes to the range of these hybrid e-bikes it is important to be careful when taking manufacturers word or claim as to how far you can cycle on a single charge. Even though some of these quotes and claims may be accurate or even conservative, there are still a lot out there that are exaggerated and if you are planning on using this bike for long trips or don't have access to a convenient charging spot then it is a good idea to do your research on the models you're interested in before purchasing it.
When you're examining the range of your next hybrid e-bike the general rule of thumb would be to look for a battery capacity of at least 250Wh so that you'll get a decent amount of range. Most of the hybrid e-bikes that you can purchase nowadays will normally have motors that will be pushing a maximum of 250 watts, which should usually last you about an hour of use on full power.
The practical range of these bikes will vary depending on the assistance level, where you're riding because in different environments the motor will be working less hard or more hard, and other factors as well.
Accessories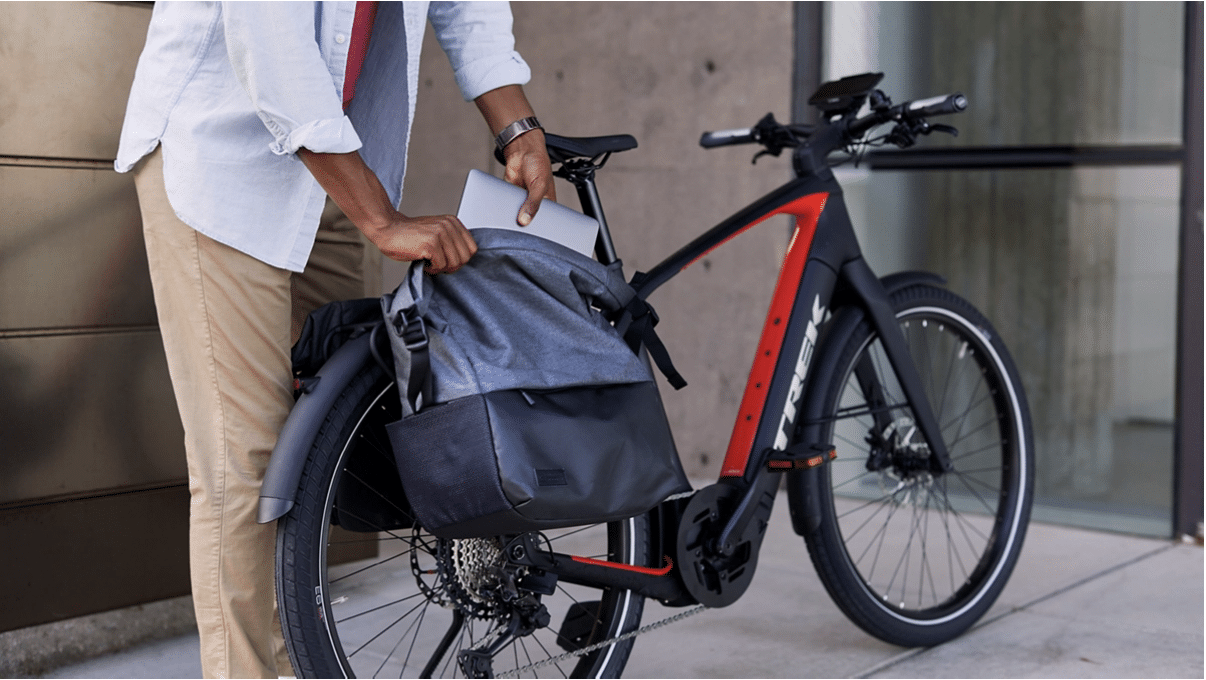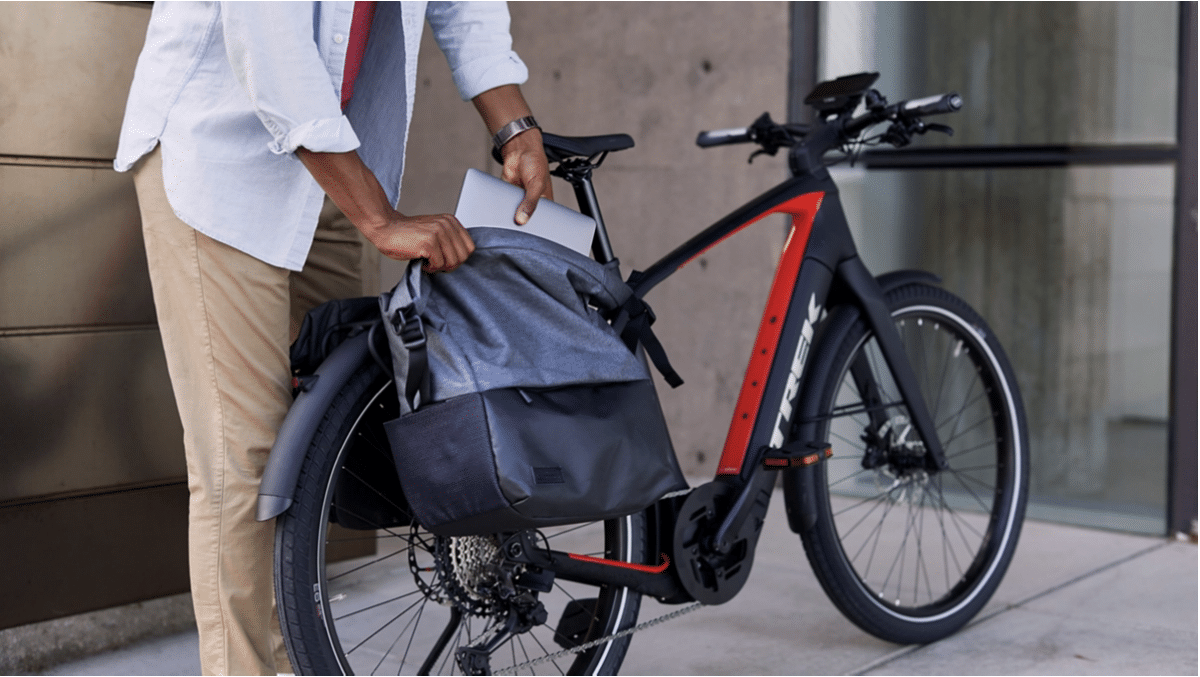 As a basic package you should try and at least get a bike that comes equipped with mudguards as well as front and rear lights so that you'll get a great all-round all-weather rideability.
Then next it would also be a good idea to keep an eye open for a rear rack or at least rack mounts so that you'll be able to use your hybrid e-bike with cycling luggage for shopping or just if you want some extra space to carry some items.
Then lastly if you are planning to purchase your hybrid e-bike to use for your long rides and expeditions then it would be in your best interest to purchase a bike that has the option to add an additional battery as it would basically double the range that your bike already has.
Final Words
So, there you have some of the most important things to remember and take into consideration when you are looking to purchase a hybrid e-bike for yourself. Remember that it is important to purchase a bike that will fit your needs and not one just because it is popular and has great reviews. So, make sure that you know what type of riding you'll be doing, whether or not you need a lot of range and if you are planning to transport lots of goods with it.