The top three things that you should look at when deciding which is the best commuter helmet is will it keep you safe, is it comfortable and will it make you visible on your rides in urban areas.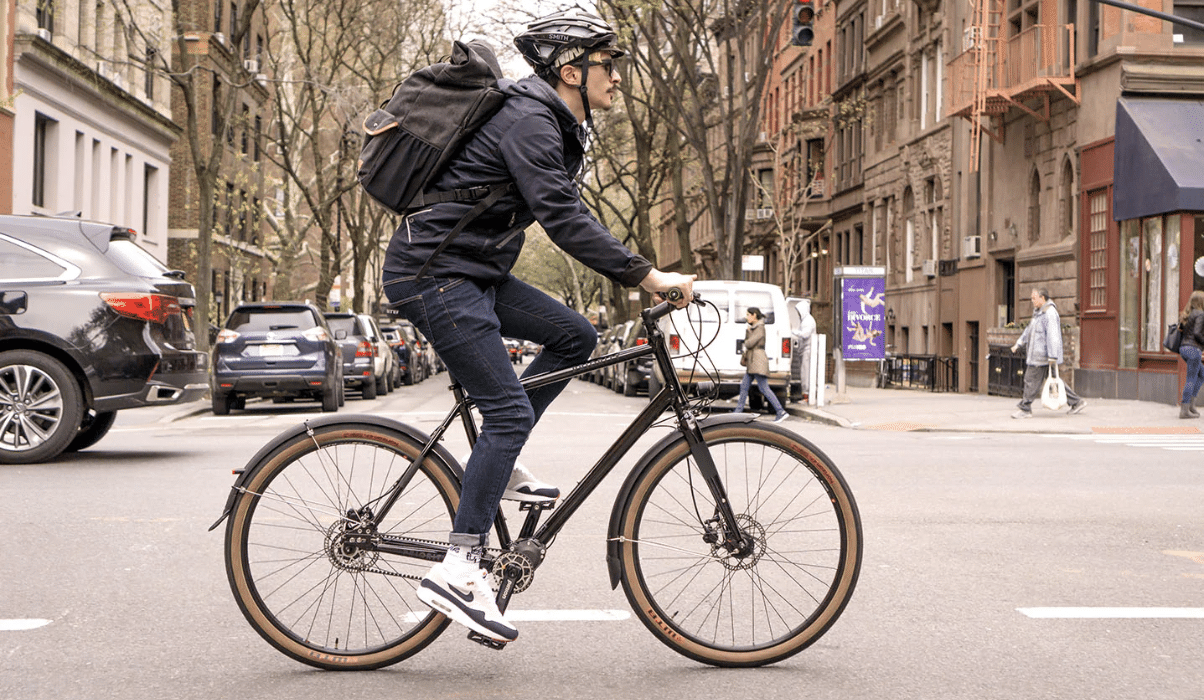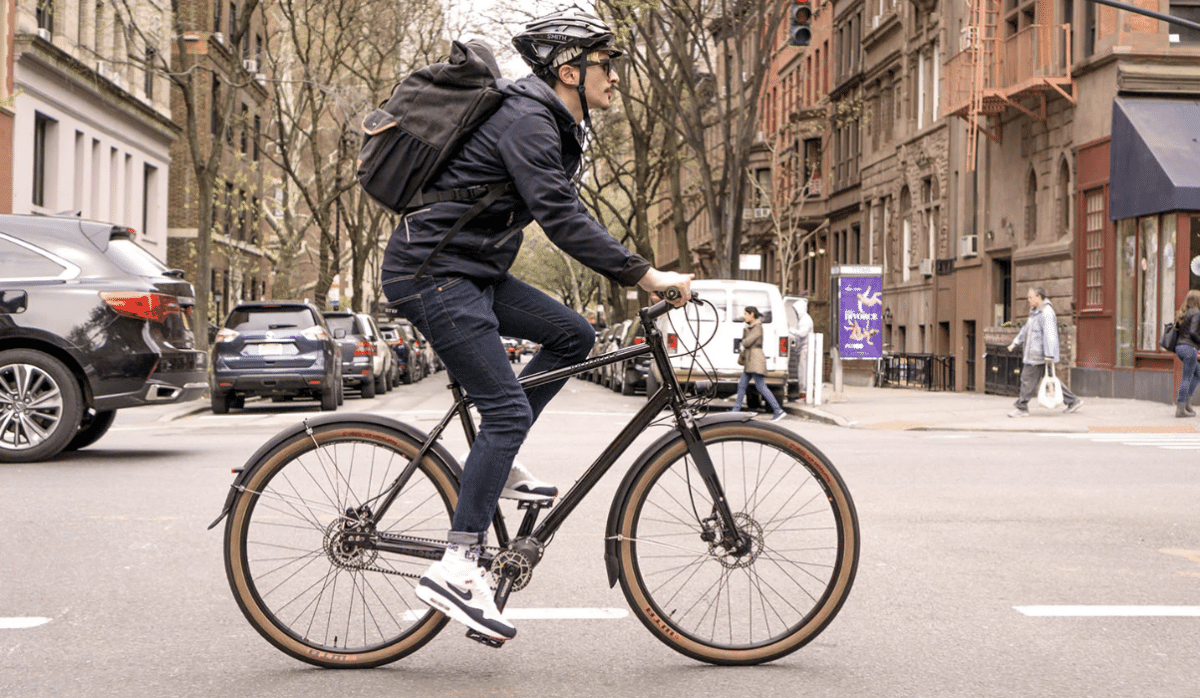 Most of the best commuter helmets out there will have quite a distinctive skate-style design, which will be a rounded shape that's very enclosed compared to some of the best road bike helmets or mountain bike helmets.
Since the best commuter bike helmets have fewer vents than your usual road or mountain bike helmets as well it is a lot more comfortable if you're doing stop and start riding in urban areas at lower speeds, than if you were out on an open road training or riding on the trails. The commuter helmets will also be more weatherproof, making them a lot more suited for those that may be riding in the rain or doing any winter road cycling.
Bollé Eco React MIPS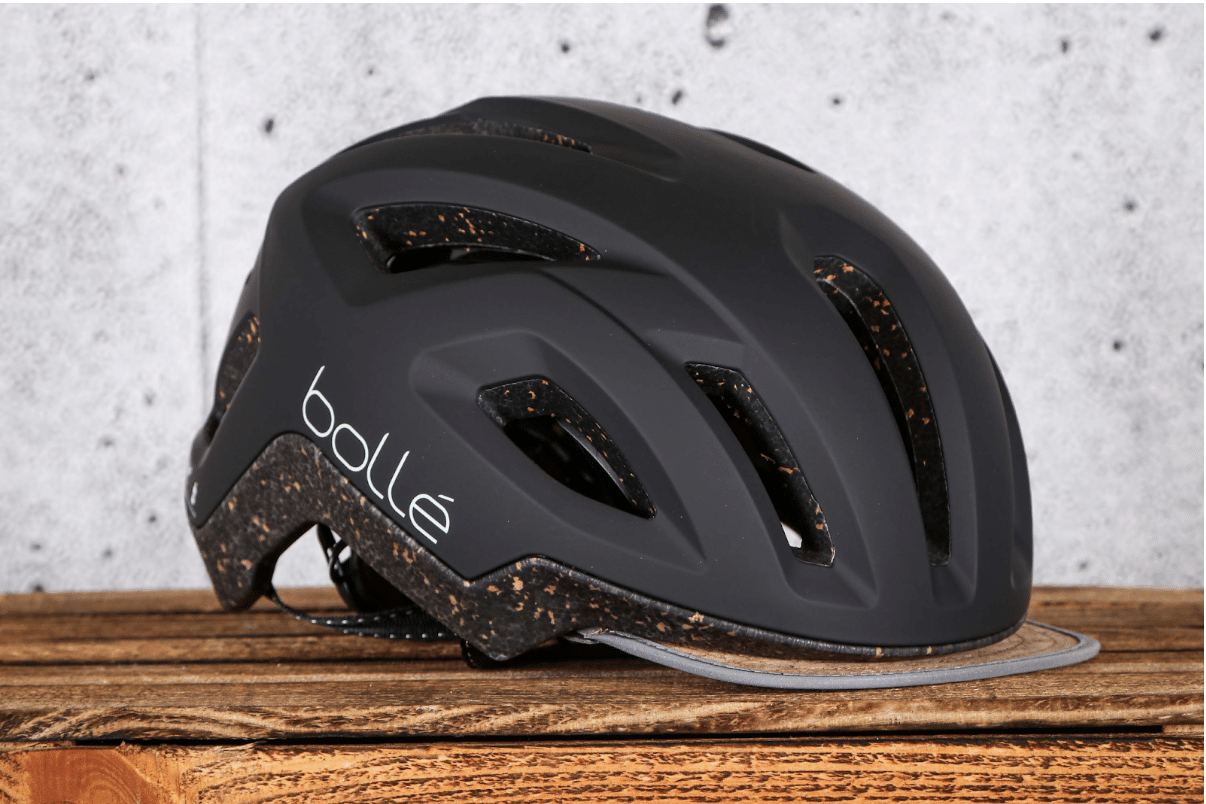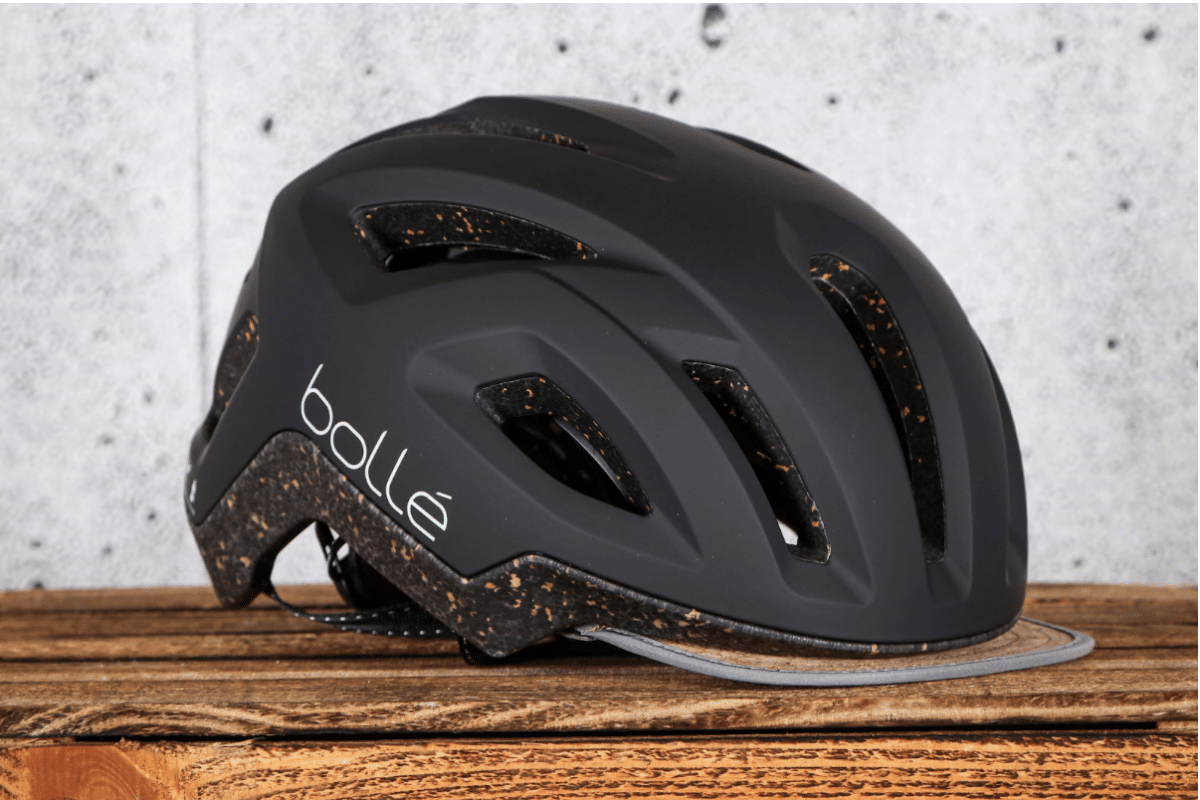 | | |
| --- | --- |
| Specs | |
| Price | £140 |
| Sizes | S, M, L |
| Weight | 387g (L) |
| Vents | 13 |
| Protection | MIPS |
| Colours | Blue Matte, Dark Green Matte |
Cons
More expensive than usual commuter helmets
The Eco Reach MIPS is one of the best commuter helmets that you are able to get on the market at the moment as it is good looking, extremely comfortable and also has MIPS for safety.
This helmet features a simple rear cradle with a micro-adjust dial, which makes it very easy to adjust the fit of the helmet. You'll also be able to make adjustments to the fit of the helmet vertically by a couple of centimetres.
The MIPS that this helmet has for added protection doesn't interfere at all with any of the vents or internal channelling, which helps keep your head cool on those hot summer day commutes.
Another great thing about using this product from Bollé is that they have included recycled and natural materials in the construction of the Eco React.
MET Urbex MIPS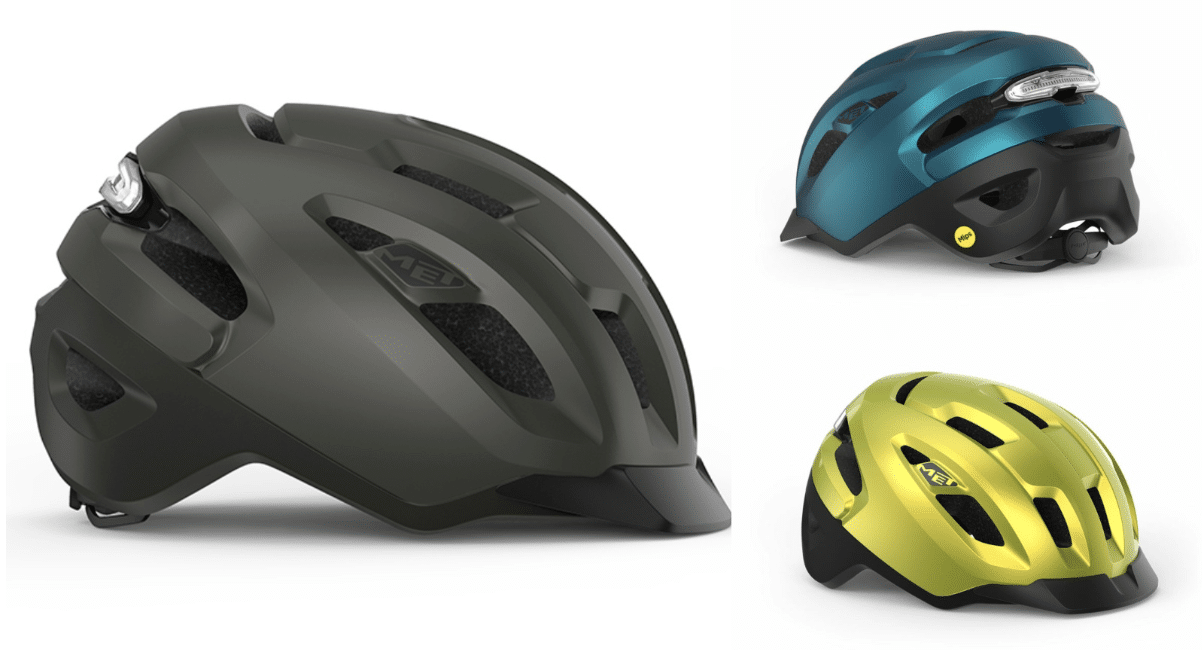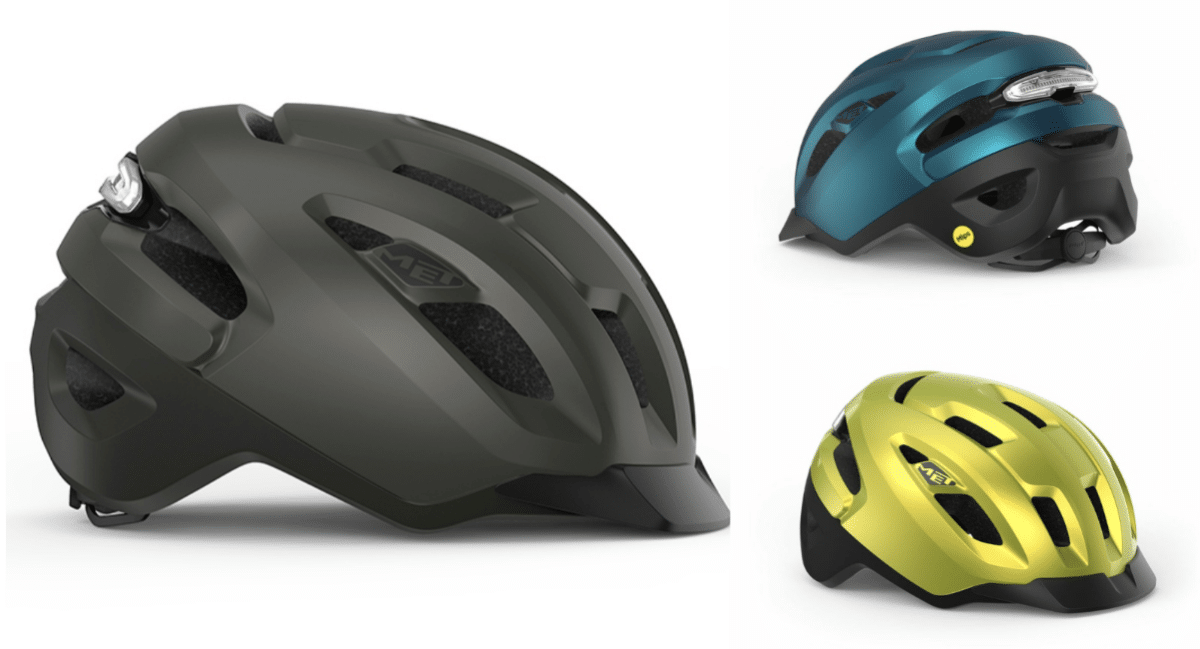 | | |
| --- | --- |
| Specs | |
| Price | £160 |
| Sizes | S, M, L |
| Weight | 430g (L) |
| Vents | 13 |
| Protection | MIPS |
| Colours | Matte Teal Blue Metallic, Matte Titanium Metallic, Matte Black, Glossy Lime Yellow Metallic |
Pros
Very tough
Removable straps
Cons
Added protection comes with added weight
Pricey
The Met Urbex MIPS is a great helmet for those who want that added protection for when they are travelling at some high top speeds, which the electric bikes nowadays are easily able to reach. In order to achieve this level of added protection the helmet has some more coverage at the rear and also has a MIPS slip plane.
The helmet not only comes with 13 vents, but also has internal channelling to help channel that air over your head to cool you down on your most strenuous rides.
The amazing fit that this helmet gets on your head can be adjusted vertically and can even accommodate for those riders with ponytails. Another awesome feature that this helmet comes equipped with is removable straps, which is great for cleaning your helmets once in a while, and finally it also comes with a rechargeable rear light that will definitely make you visible to others both during the day and the night.
Bern Hudson MIPS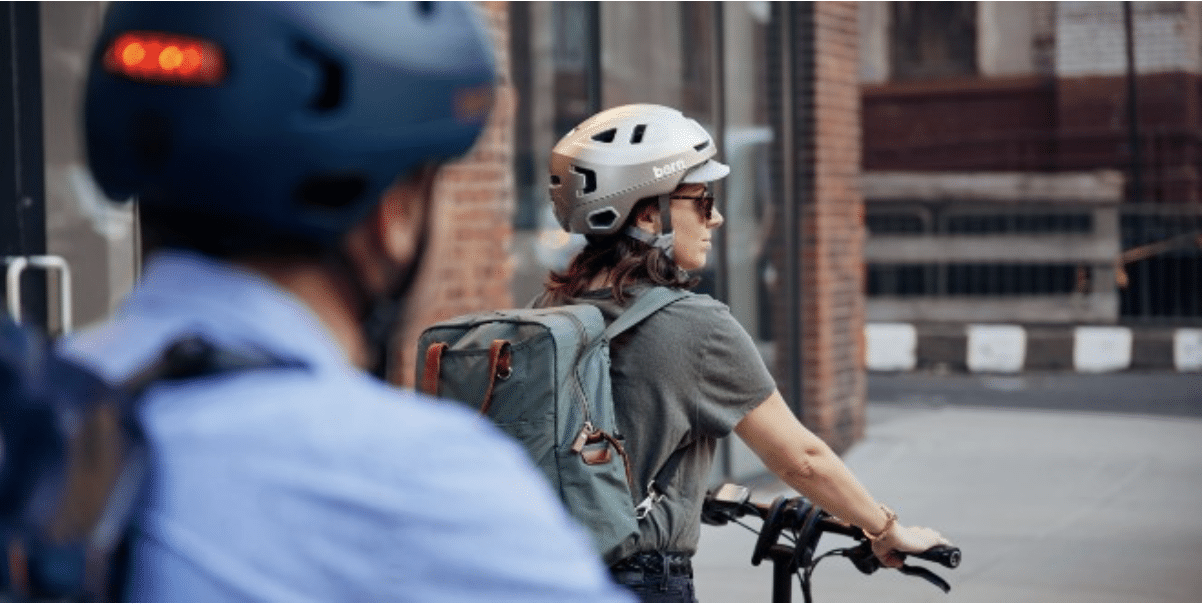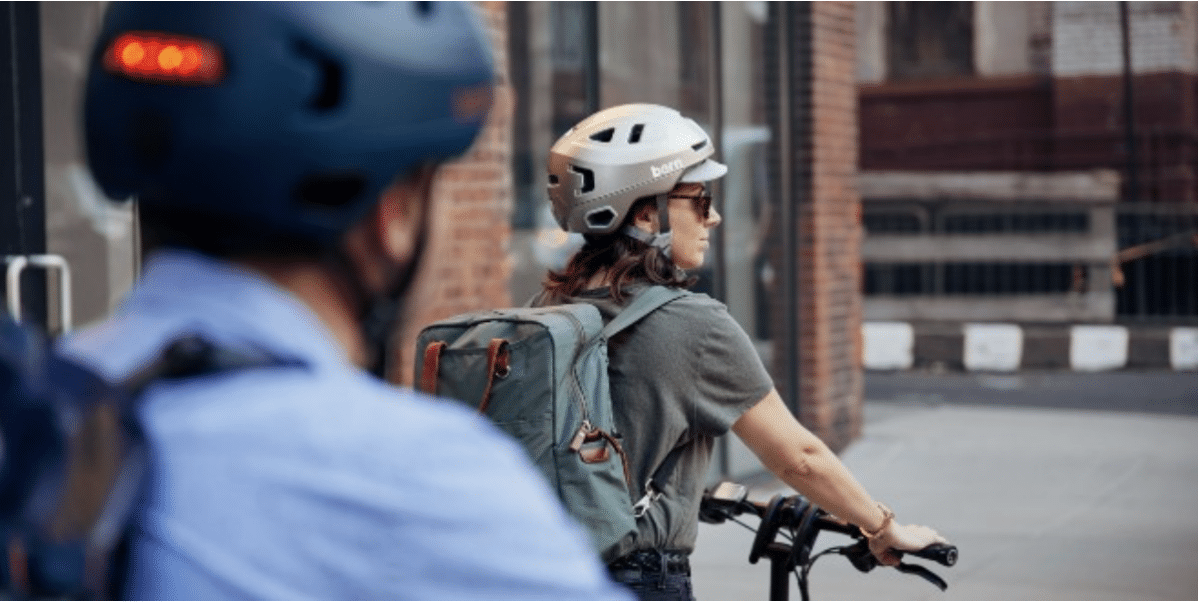 | | |
| --- | --- |
| Specs | |
| Price | £110 |
| Sizes | S, M, L |
| Weight | 412.8g (L) |
| Vents | 13 |
| Protection | MIPS |
| Colours | Matte Black, Satin White, Matte Sand, Matte Mint, Matte Hi-Viz, Matte Turquoise |
Pros
Provides a great fit
Very comfortable
Cons
Can get a little bit hot
Pricey
The Bern Hudson bike is most famously known for their amazing comfortability, easy adjustability as well as its rigorous electric bike safety standards. So, with all of these features, and MIPS as well, it really makes this helmet an excellent commuter helmet.
One downside to this helmet is that because of its design it gets a little bit hotter than some of the other lighter options available, but it is still an amazing option for those who are just cycling to work or going on more leisurely rides that don't get too strenuous.
An awesome built-in feature that you will also get with this helmet is its red LED light, that is fixed onto the rear of the helmet. This is definitely a feature that you want to have to make you as visible as possible out on the urban roads. The helmet has also been designed in a way such that you are able to pass your D-lock through the side vents of the helmet so that you are able to secure the helmet as well when you lock up your bike and not have to carry your helmet around with you.
Giro Ethos MIPS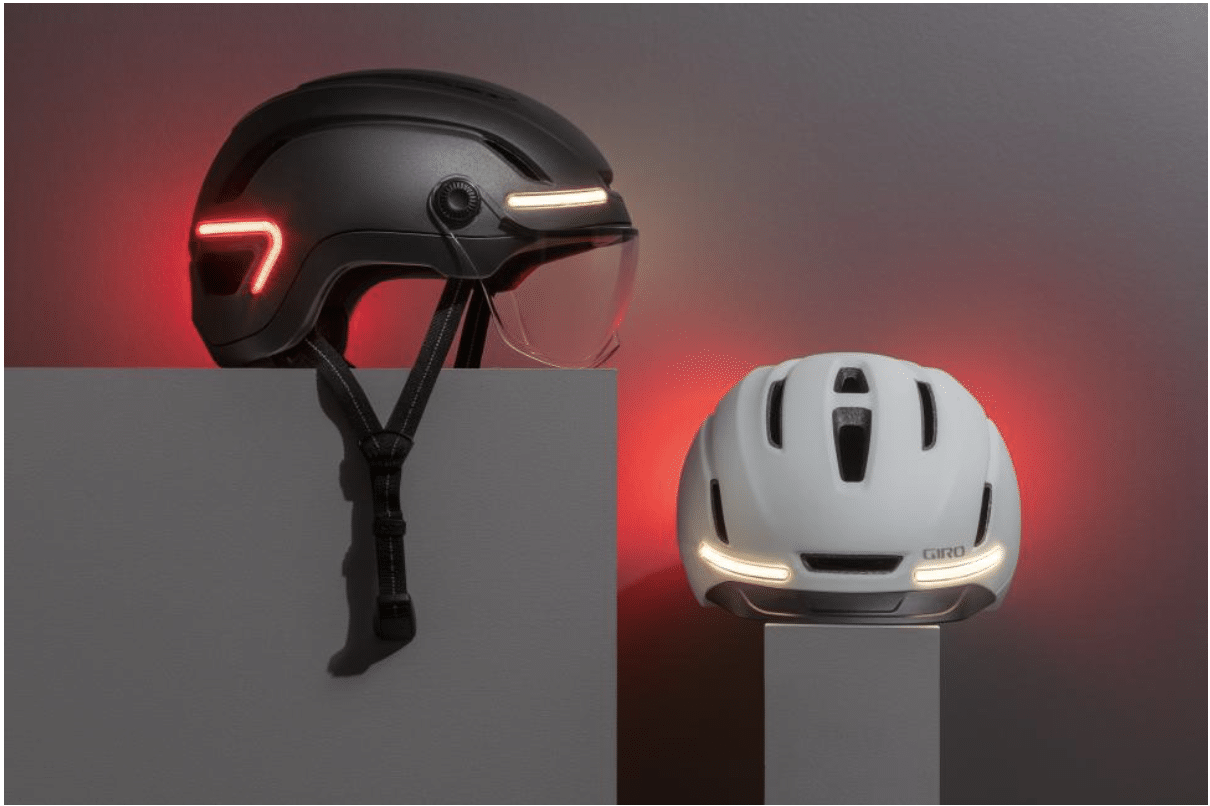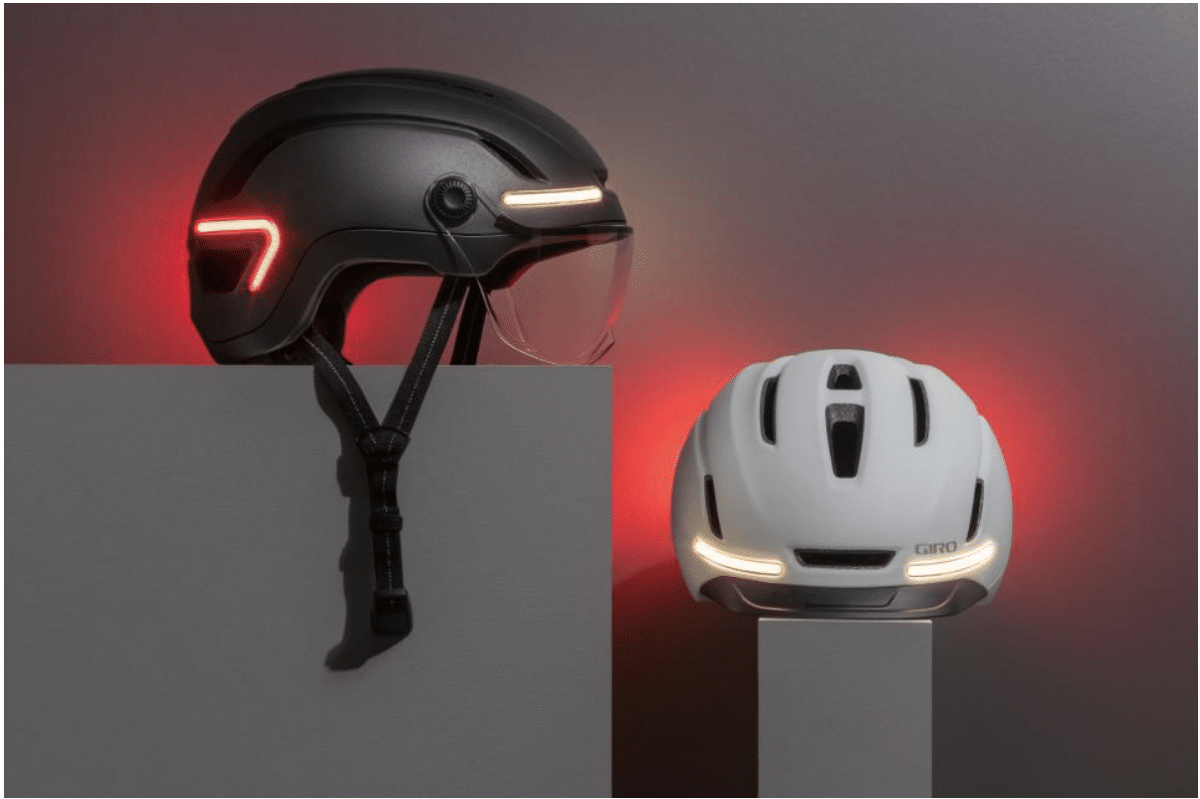 | | |
| --- | --- |
| Specs | |
| Price | £240 |
| Sizes | S, M, L |
| Weight | 506.7g (L) |
| Vents | 12 |
| Protection | MIPS |
| Colours | Matte Black. Matte Chalk, Matte Graphite |
Pros
Excellent fit
Integrated lights, with remote
The Giro Ethos MIPS is one of the most premium commuter helmets that you can purchase right now and comes with great protection and excellent adjustability to ensure the best fit on your head.
One of the features that this helmet has that makes it stand out from the rest is its lights. This helmet comes with integrated indicator lights that will flash amber when you press a Bluetooth-enabled remote on the handlebar. Then after you indicate and take your turn, the Giro Ethos will then beep to remind you to turn off the indicator lights, which will then turn the front lights back to white and the rear lights back to red.
This helmet has a battery life of three hours when you are running it in Solid mode, which is the high power mode, including you using the indicators a lot. Once the battery is depleted on the lights or your remote control, you'll be able to recharge them using a USB-C cable.
MET Intercity MIPS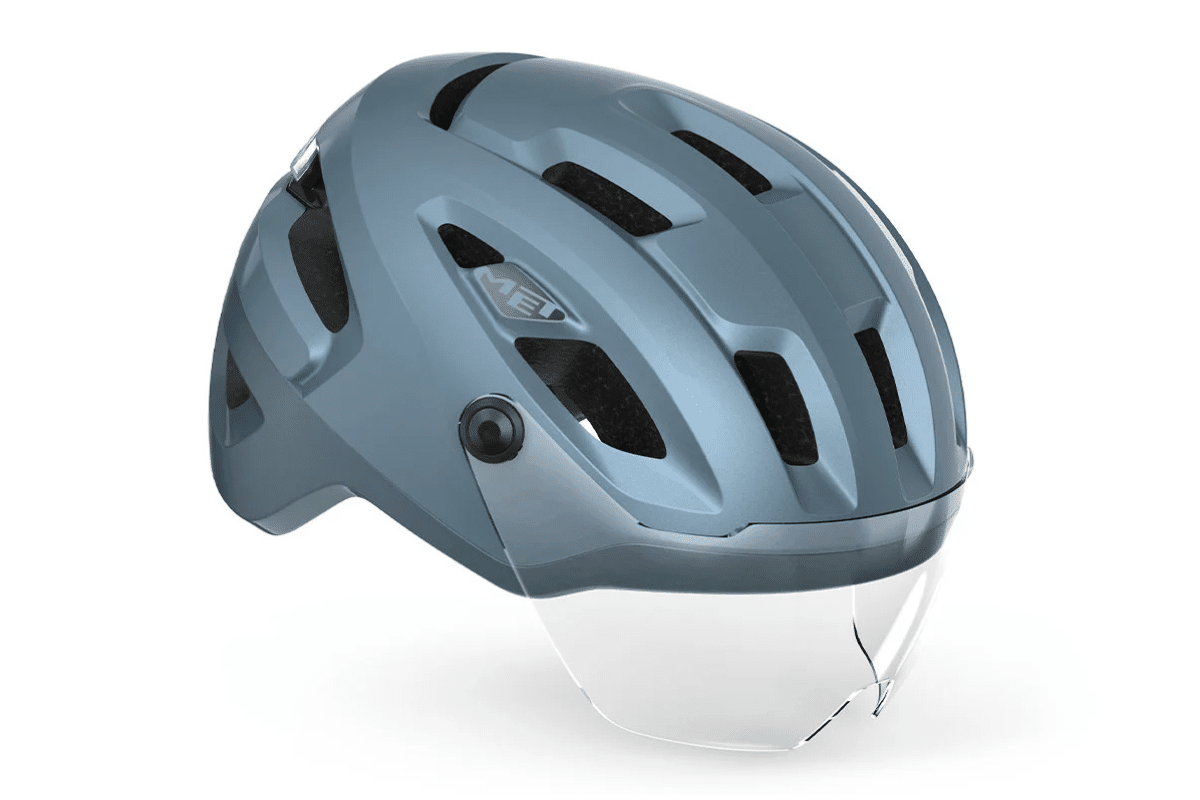 | | |
| --- | --- |
| Specs | |
| Price | £200 |
| Sizes | S, M, L |
| Weight | 493.6g (L) |
| Vents | 16 |
| Protection | MIPS |
| Colours | Matte Blue Metallic, Matte Sage Metallic, Matte Titanium Metallic, Matte Black, Glossy Reflective |
Pros
Great fit adjustability
Shield is very practical
Cons
Flip-down lens isn't a fan favourite
A little pricey
The MET Intercity MIPS commuter helmet is very committed to the electric bike riders, as it incorporates more coverage in the rear compared to some of the other traditional commuter helmets out there.
However, this helmet does have some awesome features that are meant for everyone, such as the visor that this helmet has, that helpfully protects your eyes whether you're riding at some high top speeds or not. You'll also be happy to know that you'll still be able to fit your glasses beneath this visor.
Since the MET Intercity MIPS helmet has a higher safer rating, to better suit electric bike riders, you could expect it to be very heavy but it actually weighs in at a reasonable 493.6g for the Large size. This total weight isn't just the helmet, it actually also includes the removable rear COB LED strop light, which runs on solid for almost up to five hours.
Then finally, the last big advantage that this helmet has is that the rear cradle that this helmet has is both vertically and horizontally adjustable, to ensure that you have the best fit around your head.
Final Words
So there you have a quick breakdown of some of the best commuter helmets that you can purchase in 2023. Remember that you should first decide what your budget is for your helmet and then look at the features that you'd want to have in your helmet that would better cater towards your riding style. If you are looking for more premium features, such as integrated lights or visors, then you will have to be prepared to pay a little more than you would for the entry level options.