Coming soon, the new cheaper member of the IE family; Sennheiser in-ear IE 200 headphones is a replacement for the least popular family member, the IE 300. The new headphones have a lot in common with their predecessor, but most things are new: the sound signature is based on the fine IE 600, the cable is a new, braided and very flexible variant, and the price has been cut by around a third!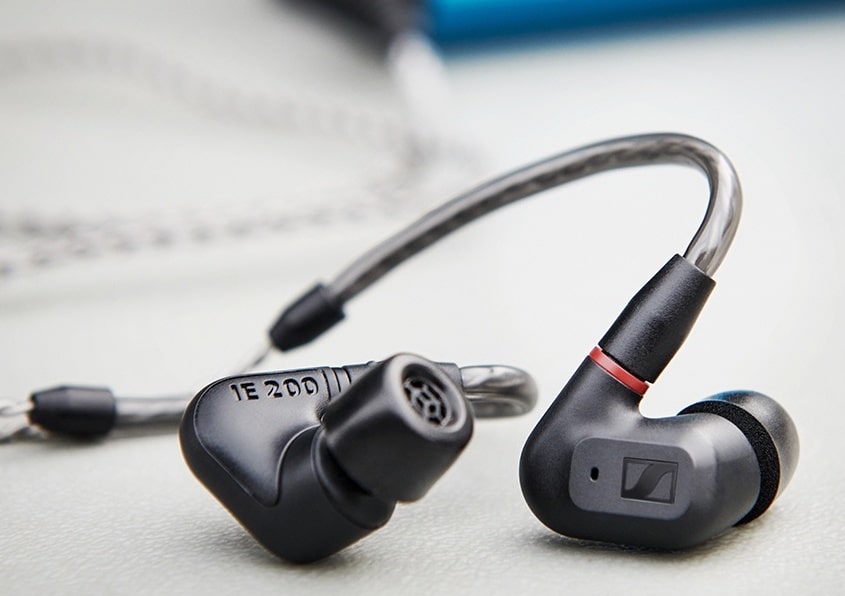 Sennheiser has a long tradition in the audiophile market with many absolute top products through the years such as the HD 800 S. With the new IE 200 they offer a fairly priced option for regular people to take a sneak peak into the audiophile world. Or as they say "IE 200 Your invitation to a new world of sound".
Pros
The low price $149.95
Mid – high range sound
Cons
The cable
A bit flat sound in the low range
Sennheiser IE 200 Specifications
Ear coupling – Ear canal
Transducer principle – Dynamic
Transducer size – 7mm
Acoustic principle – Closed
Jack plug – 3.5 mm angled
Cable length – 1.2m
Weight – 4 grams
Frequency response – 6 – 20,000Hz
Impedance – 18 Ω
Sound pressure level – 119db (1khz, 1Vrms)
Total harmonic distortion – <0.08%
Features and performance
The details of the higher tones in brass instruments and voices are fantastic. Choral singing is separated wonderfully. Even the mid range is handled beautifully by the IE 200. However, in the lower register some trouble is starting to brew in paradise. The sound is clean and neutral as it should be. It does not lack bass and it does not sound bad at all, however, it does sound a bit flat.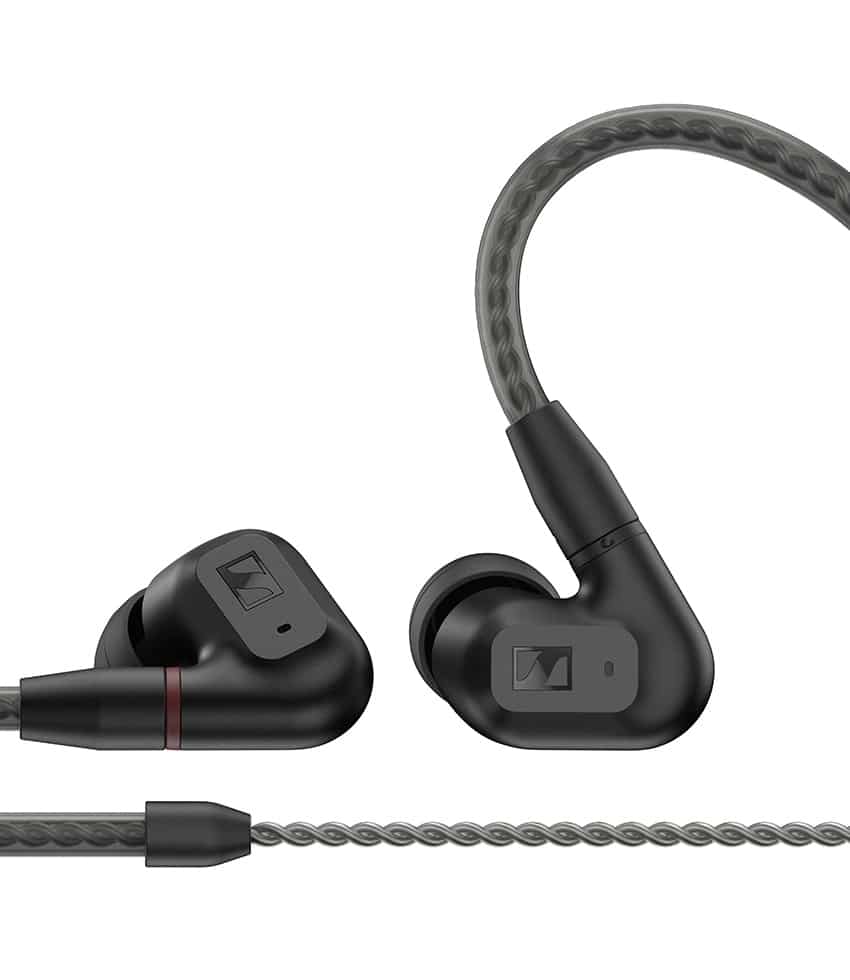 The cable is nicely braided and looks like some kind of jewelry. The problem is that when moving, the earbud in combination with the rather thick cable causes the cable jiggle, that is, the sound from when the cable moves propagates into the headphones and thus the sound. If you sit still, this is not a problem, but it does become a problem if you are moving around.
Compared to the more luxurious IE 600 and IE 900, the IE 200 is a fairly simple story, with a plastic body and a simple case, but with an IE 600-like sound and a more than reasonable price tag, I'm guessing success for the IE 200. They are clearly delivering a sound quality well beyond the price class.
Conclusion
If you want fairly cheap wired sound and prefer in-ear over over-ear headphones, this is a really good option for you who appreciate the sound a little more than everyone else.
Resources: Techradar
Related articles: