There are lots of file transfer apps that you can use today, but there are things that you should know about Xender that could blow your mind. For one, people are very particular about the speed of sharing files from one device to another. If there is one app that could satisfy users in terms of speed in sharing files, Xender is the answer.
Incredible File Sharing Speed
The only purpose of the app called Xender is to share files, so it is the nature of this app to perform at incredibly fast speeds of 20Mbps. The fact is that it is 200 times faster than the usual Bluetooth connection speed. Thanks to the developers behind the app they made sure to optimize this feature more than anything.
Cross-Platform Support
You might have noticed that in some other apps capable of sharing files, it is impossible to forward files from Android to iOS or vice versa. With Xender, however, you can rest assured that sharing files to and from different devices is possible. Aside from being available for both Android and iOS device users, it is also available for free.
This makes the app so useful for people who want to share important documents, images, or videos with various operating systems. In addition, this is also so useful for those who have different tastes when it comes to tech gadgets.
In other words, it will be so easy to share funny videos for an Android device user to a friend who own an iPhone.
User-Friendly Interface
The simplicity of Xender makes it one of the most comfortable apps to use for people who want to share files in a flash. Even you wouldn't want to go through layers of different panels just to change a particular setting, right? Well, the answer is here with Xender file sharing app.
Moreover, it will be easier for new users to find the tools needed because the options are always featured at the main layout. As you open the app, all you have to do is to tap an option that should suit your needs and everything will fall into place.
Xender For PC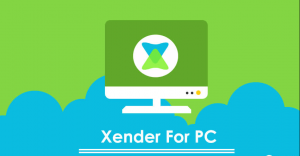 Since people are now looking for ways to enjoy Android or iOS apps on the big screen, Xender is also made available for PC users. However, you need to install a third-party app like Bluestacks, Xender Web, or YouWave so that you can proceed with the download process.
Here are some of the requirements that you need to comply so that you can install Xender on your PC.
Use an emulator for Android on your PC in order to download Xender and install it.
2GB RAM is just a minimum requirement for the PC framework
Consider using a high graphics card to avoid lagging issues.
You should have at least 5 to 6GB of storage space on the drive where your operating system is located.
Xender with its New Features
You can also enjoy using Xender with its new features, including the integrated media player. This will allow you to play your favorite music and videos from within the app.