More than 500 million Android users have installed Vidmate on their phones, and it's easy to know why.
The app is focused mainly on video content, which a huge chunk of mobile phone users love, and it allows users to watch their favorite videos and shows online or download them to watch even without an Internet connection.
The app, however, has been subject to scrutiny for many years with skeptics questioning its credibility. But perhaps VidMate's biggest blow came a few days ago when reports came out that the Android app is allegedly a spy app from China. Here's what we know about the issue:
Upstream revealed that VidMate is suspicious
A recent research report from Upstream revealed that VidMate is putting its users at risk for fraud and other malicious activities.
"VidMate subjects its users to a range of suspicious behavior that could be costing them money, draining their phone batteris and exposing their personal information," the firm said in a statement. This means that more than 500 million VidMate users are at risk of stolen information and fraud.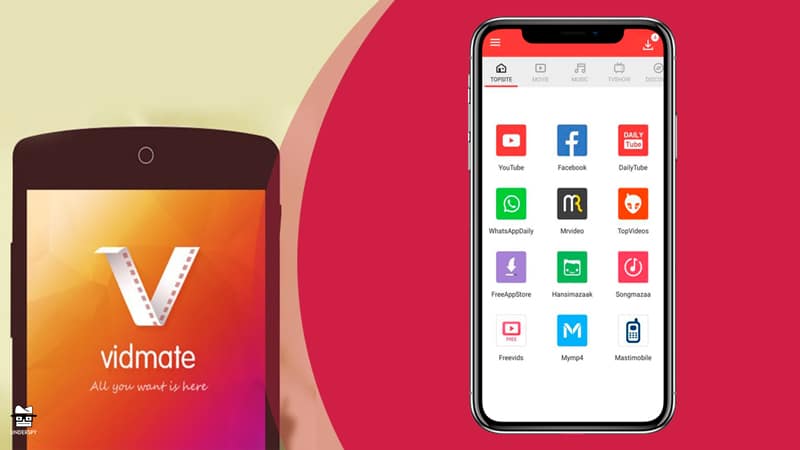 The research revealed that VidMate was developed by a subsidiary of UC Web, which is in turn owned by Alibaba, one of the biggest conglomerate holding companies in China. Using its security platform Secure-D, Upstream allegedly discovered a hidden software within the VidMate app that generate invisible ads, fake clicks and purchases. This software also installs other apps without the owner's consent and gathers personal information secretly within the phone's system.
Secure-D also detected and blocked more than 130 million suspicious transaction attempts originating from almost 5 million unique mobile devices in 15 countries around the world.
A statement released by Upstream revealed that:
"Most of the suspicious activity, which is still ongoing, was largely centered in 15 countries. 43 million of the suspicious transactions flagged by Secure-D are coming from devices in Egypt, 27 million from Myanmar, 21 million from Brazil, 10 million from Qatar and 8 million from South Africa."
These suspicious transactions were reportedly initiated by the VidMate app and are affecting Kuwait, Ethiopia, Malaysia and Nigeria the most since these countries use mobile payment systems the most.
The firm added: "VidMate also collect personal information without notifying the user. This data, which included a unique number associated with a person's phone and their IP address was sent to servers in Singapore belonging to Nonolive, a streaming platform for gamers that is funded by Alibaba."
VidMate is also draining batteries and eating up bandwidth
Aside from the reported fraudulent activities, Upstream also revealed that a lab test result discovered how VidMate eats up more than 3GB of data per month and drains a phone's battery life fast.
The verdict
With this new report revealing a lot of concerning information about the credibility of the app, is it safe to say that VidMate is indeed a spy app from China? The answer only lies after further research is done. For now, the best thing that users can do is to protect their devices against these cyber threats and be more careful with what they download on their phones.