There is a buzz going viral over the Internet revolving around the issue that Microsoft 10's Edge is indeed faster than Google's Chrome browser. Well, that may be a slight dilemma if you are looking for the best browser in terms of speed.
Here are some reports that may support this claim by Microsoft.
Microsoft's Claim
Arguably, Microsoft has claimed its Web browser is more efficient and faster in comparison with Google Chrome. In fact, it has made a number of 30-second ads to prove that it is indeed 48% faster than Chrome. Not only that, because Edge allegedly is safer thanks to the SmartScreen feature of Microsoft, which is tantamount to that of Google's Safe Browsing, an anti-phishing technology.
Reports Based On Performance Tests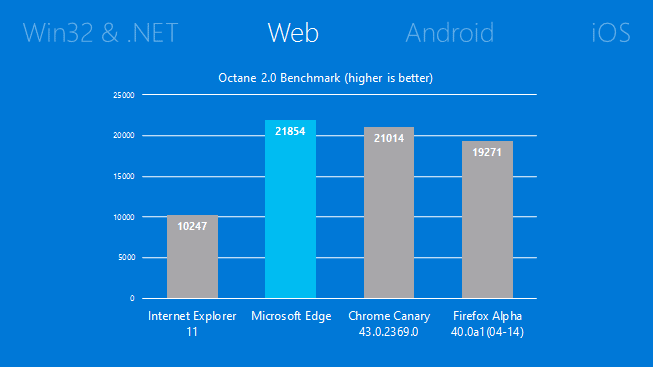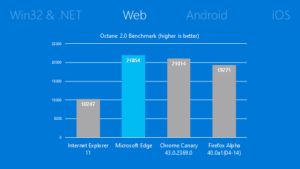 Here are reports based from the performance tests on a Windows 10 Surface Book, running on the Fall Creators Update edition.
An HD streamed video was run on a continuous loop until both the devices running different browsers had their batteries drained.
The report said that Edge lasted about 16 hours and 8 minutes, while Chrome just made it up to 13 hours and 31 minutes.
Moreover, Edge streamed the video up to 19% longer compared to Chrome


Running Conditions Of Each Browser
Microsoft also claimed that it has performed a number of new tests using Chrome 62 and Edge 16. Each browser ran on each laptop in which they were configured without a volume and with display brightness at only 50%. At the same time, the Bluetooth and location were both disabled.
Furthermore, both devices were connected to a Wi-Fi network, but were running on battery. At the same time, both were usign Windows Defender as well as Windows Battery Saver mode and was set to activate when the batteries reach 20%.
This test was also done with the cache on both devices and browsers cleared. In addition, both browsers were set at 720p HTML5 video playback. Likewise, both Surface Book laptops were running with 2.4GHz Intel Core i5-6300U CPUs and 8GB of RAM.