You might have been wondering how you can take advantage of a particular mobile game even with the limited resources that you have. Well, this is your lucky day because it is now possible to make in-app purchases without paying for anything. Just use Lucky Patcher and you are good to go.
In-App Purchases For Free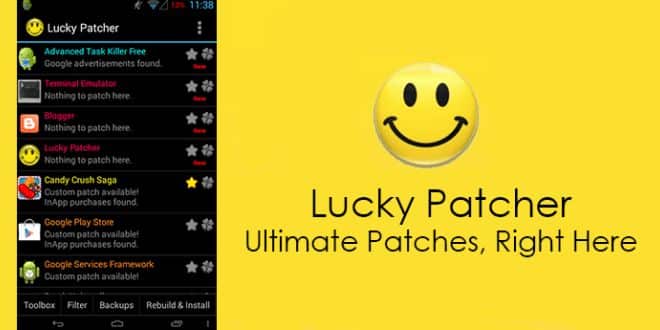 Lucky Patcher is a popular app due to its functionality, coupled with its amazing features. In fact, it can enable users to hack the Play Store and download some paid apps for free. It can also allow users to remove any license verification, hack in-app purchases, hack game progress, and many more.
Steps In Using Lucky Patcher
Download the app Lucky Patcher from a reliable third-party provider
Then, you need to go to Settings and click Security settings next.
Next, enable Unknown Sources to make it possible to install APK files from other unknown sources
From the downloads folder, install the Lucky Patcher app
Next, open the Lucky Patcher app from the downloads folder of your device
After that, you can now choose the app that you want to hack
Choose "Open Menu of Patches" and tap on the "Create modified APK"
After that, a popup will show itself. You have to choose "Rebuild for inApp and LVL emulation"
By following the steps from there, another popup window will be shown where you have to check a couple of boxes:

Support patch for in-App emulation
Support patch for LVL emulation

Finally, you have to tap on the button that says "Build The App". After it is finished, you need to exit the Lucky Patcher app
Go straight to the Settings and go to the app settings. Then, you need to uninstall the app that you just hacked
When it's done with the uninstall process, open the file manager and navigate to the Android folder"data à com.android.vending.billing.InAppBillingService.LUCK à File à LuckyPatcher. Once you are inside the modified folder, the modified APK file can be seen.
After that, you have to install the APK file and then you are good to go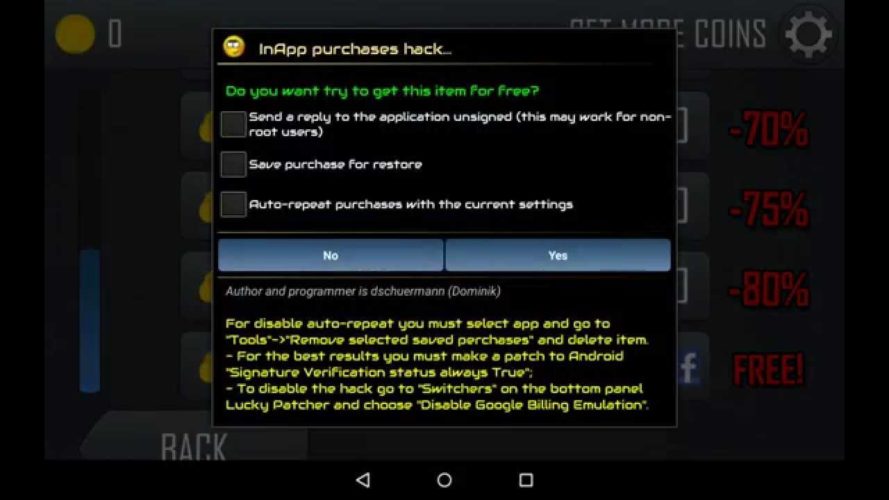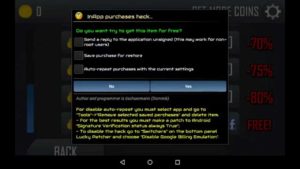 To check if you have done it correctly, open the app that you have installed under Lucky Patcher and then make some in-app purchases. If the installation was a success, you will notice that the prices of anything that usually comes with a fee are now available for free.
Is it Illegal to Use the Lucky Patcher App?
By having it installed on your mobile device by itself is not illegal. However, it becomes a different story when you already use it to get in app purchases, modded Play store and remove license verification of other applications. These are activities that fall under theft so that's what makes Lucky Patcher app illegal.


Enable Lucky Patcher App
The Lucky Patcher might be one way of taking advantage of in-app purchases without paying for anything. However, for the app to run fully and for you to enjoy its benefits, you still have to enable root access to your device. On the other hand, at least you still can use Lucky Patcher as an option to make in-app purchases without rooting your device.