A lot of people are starting to notice the new Jio Phone, the cheapest 4G phone from Reliance Jio Infocomm. Thus, many have asked about the apps, features, plans, and specifications of this device from India.
Basic Info About Jio Phone
Basically, Jio Phone is just a feature phone that comes only with a standard display along with a keypad where you can type. Moreover, it doesn't come with any touch screen.
The operating system of the Jio Phone is not Android, iOS, or Windows Phone OS. This device runs on KaiOS, which is a forked version of the Mozilla Firefox OS. This type of operating system is intended only for feature phones and low-memory devices as a lite version of the OS.
This also means that you may not be able to install and use your favorite Android, iOS, or Windows OS applications on a Jio Phone. This is because the device runs on a Firefox OS, so it will only support apps you can find from the Firefox app store.
The only ones you can use right now are general apps such as Facebook, Google, and YouTube, among other basic stuff. There are other featured apps that come pre-installed on the device though such as JioCinema, JioChat, JioMusic, JioXpressNews, and MyJio, among others.
Does It Support VidMate?
VidMate is a 3rd-party app that can be downloaded elsewhere and not from the official app store. At the same time, VidMate is only available for Android operating system mobile devices. It can only run on PC or iOS when used with an Android emulator such as BlueStacks, Genymotion, or Nox Player.
Therefore, it can be concluded that a Jio Phone may not be able to run VidMate on the basis of the previous arguments. KaiOS phones are also unable to install VidMate because it is not intended for such devices. Only Android mobile devices can run VidMate, with the exception of other devices running an emulator.
Can A Jio Phone Run An Emulator?
Since a lot of people are looking forward to run the VidMate video downloader on the Jio Phone, one of the things that got included in the argument is the possibility that it can run an emulator instead.
Of course, an emulator can run on several operating systems, including a Windows OS or an iOS device. However, it remains a mystery if the Jio Phone can be used to run an emulator.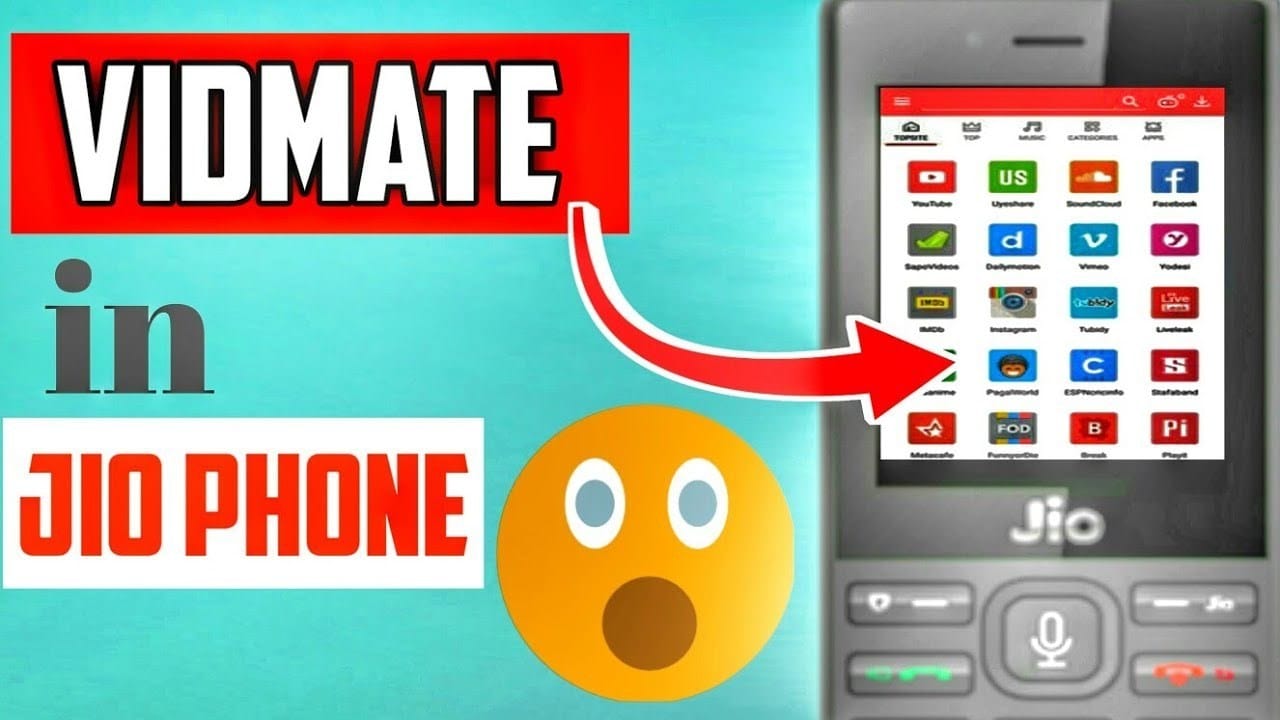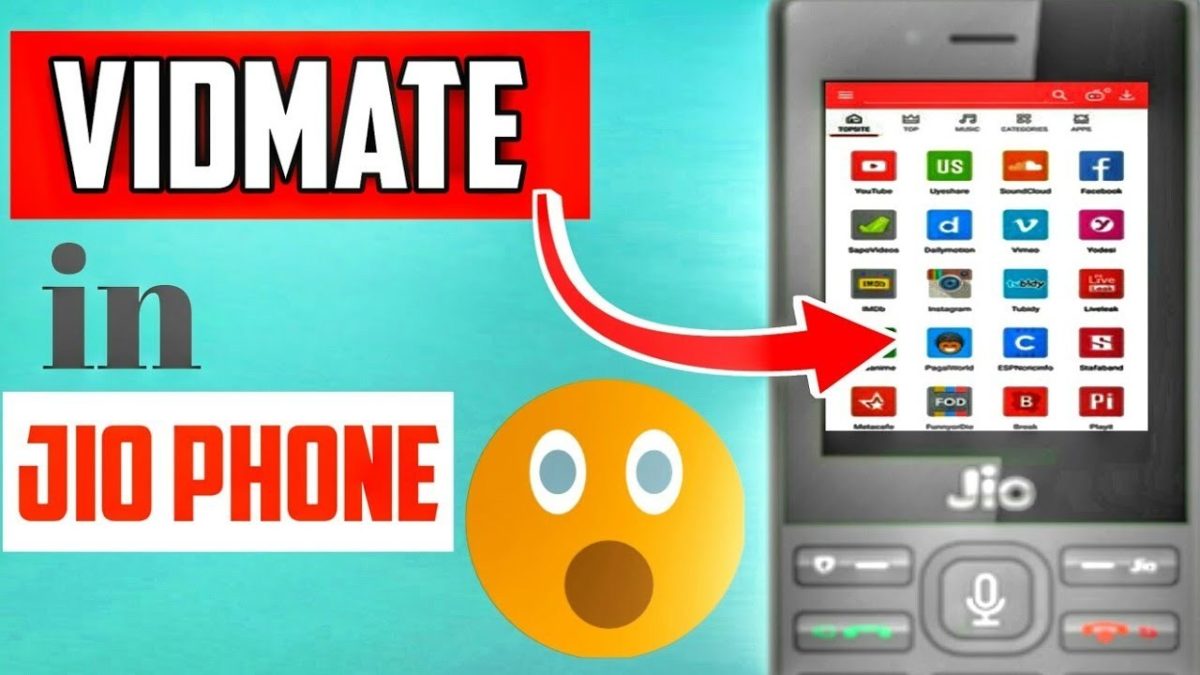 Run Google Play Store In Jio Phone
The only thing that you can do this is to open the Google browser on your Jio Phone. Actually, this is a trick so that you can download and install any Android app from the browser.
Search for the Play Store from the browser
After opening the official website of the Google Play Store, you can now search for any game that can run on your phone
You will also get the option to install the app on your device just like any other Android device
Thus, you can try installing any APK from the Play Store website, but if the Install button doesn't show at all, then you don't have a chance to install that particular app.
The same thing is true when you download a Vidmate APK file and install it into your Jio Phone. However, if your app is not supported, then you may not be able to install it at all.