If you need to provide an online training course, whether for your employees or to your students, the ProProfs Training Maker is a simple, intuitive tool to help you do it quickly and with absolute minimal hassle, allowing you to focus on content instead of technical headaches.
1. Organize Your Needs and Ideas
The first step in creating your online course is bringing together your ideas, combining them with the desired outcome and then working to present them in a easy-to-learn manner to your trainees. Because online course editing all takes place on a single screen when using the ProProfs Training Maker suite, you can easily put your ideas into testable format by making temporary pages and then viewing them as your trainees will with a simple click of a button.
2. Create the Online Course
ProProfs Training Maker presents its users with simple tools that get the job done, breaking down each section of the course into chapters and allowing you to create pages from there. You can write articles using the included rich text editor or add existing documents, even those in PDF format. Likewise, images, videos and even presentation files are a breeze to include; simply upload via the Training Maker interface and they instantly become a single page in one chapter of your complete online training course.
3. Create the Comprehension Quiz
One of the most celebrated tools included in the ProProfs Training Maker package is the Quiz Maker utility. This simple but powerful creation tool allows you to deploy a quiz of any size and length, based on an array of question formats: multiple choice, essay-style, fill-in-the-blanks and true or false.
Creating your quiz is very similar to creating the training package as a whole; the ProProfs platform has obviously been designed to allow for intuitive work flow between project topics and types. Create and edit questions and include text and media in order to provide extra instruction; the possibilities are endless!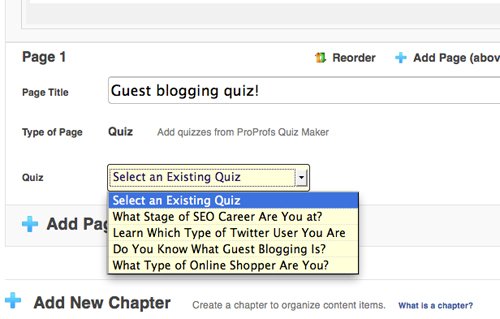 4. Utilize Statistics to Understand Your Trainees Better
Whether you're a teacher or a hiring professional, you can go ahead and rejoice now; you will never have to grade another quiz again so long as you depend on ProProfs Training Maker and Quiz Maker tools.
From creation of your quiz to grading to even statistical analysis of overall results, the Quiz Maker tool takes care of all of the mathematical work for you, leaving you with simple statistics to use as you need them. See how many people have taken your course and quiz, the time they took to complete each section or question and more, all presented per trainee or overall, as you require.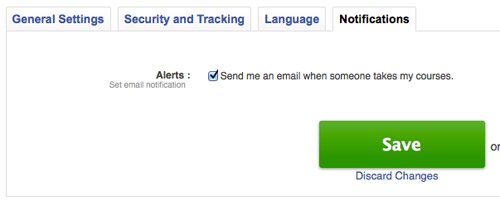 The combination of simplicity and power is the real feature that sets ProProfs Training Maker apart from the rest, giving everyone the power to сreate trainings covering any subject you can think of. Even with no previous experience in either course creation or the technical tools needed to put it together, ProProfs makes the entire experience not only simple and enjoyable, but accessible to all.
Disclaimer: this is an independent unbiased review