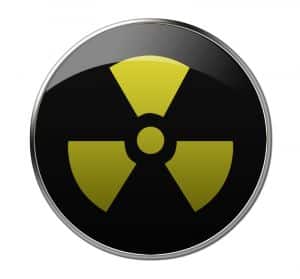 The downside of having a web-based or cloud-based email account is that it could be hacked. Accessing email online has many advantages that outweigh the possibility of hacking. Besides, those using computer-based email can still become victims of hacking by opening suspicious attachments or clicking phishing links.
Even if your email account remains safe, follow these steps to lower your chances of dealing with the aftermath.
1. Change your password. Anytime any account is hacked, always change your password ASAP. Make an effort to create a strong password and avoid duplicating your old password. People often change one number in the password, such as changing from "gadg3ts1" to "gadg3ts2".
2. Check your email settings. Verify all settings remain the way you set them up. Hackers might change your signature settings or have all emails forwarded to them in hopes of obtaining login information for your other accounts.
3. Run full malware and virus scans. Even if you use anti-virus software, download and run anti-malware software. For more information on this, read Bare Bones Guide to Keeping Your PC Clean. If the scanner finds malware or a virus, clean the computer and confirm it's gone. Once verified, change your passwords again to be on the safe side.
4. Review your email account for passwords. Some people store passwords for other accounts somewhere in their email app. In this case, they need change those passwords especially if they use the same password to access email in other websites. Also, check for any sensitive information posted in email, such as bank account and credit card numbers. Find another place for storing this information.
5. Secure your accounts. Do a review of your logins and sensitive information to ensure you're using strong passwords. Check to see if you posted the information where someone can access them. Also, take advantage of web-based app security options to add extra security on your accounts. For example, Google and Facebook provide verification features for extra protection. When you sign into Gmail or Facebook from a different device or computer, you enter a code to verify you're the owner of the account.
To use verification in Google Mail, select your avatar or Gmail address and choose Account settings from the options that appear. Under the Security section, verify 2-step verification is on. (See screen shot.)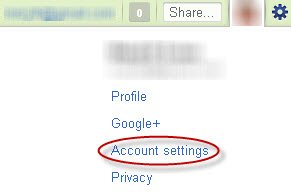 For Facebook verification, select Account Settings > Security from the top menu. Ensure Login Approvals is set to required. (See screen shot.) If not, select Edit and tick the box next to "Require me to enter a security code each time an unrecognized computer or device tries to access my account."
6. Notify your contacts. Often, you find out your account has been hacked thanks to a contact notifying you based on a suspicious email your contact received from you. This lets you know that the hacking resulted in emailing your contacts. Send an email to the contacts in your address book letting them know about the hacked account and not to open any attachments sent from your email address. Apologize for the email and explain that you've taken steps to prevent it from happening again.
What other steps can people take to secure their accounts? Where can people safely store information they need to easy access from any computer or device?