Nowadays, there are several applications competing in the market that allows users to download videos from Youtube. Most of consumers wants to easily download videos and music directly from the Internet onto their device.
Well, most people's leisure is watching videos and listening to good music. These two apps allow users to watch or stream videos even without having an internet connection. Aside from that, they can download videos for free.
Snaptube, and Vidmate, functions nearly the same. And of course, their primary function is nothing but help users download videos.
Today we are going to compare Snaptube against Vidmate and see what unique features set them apart and see which one deserves our attention the most.
Vidmate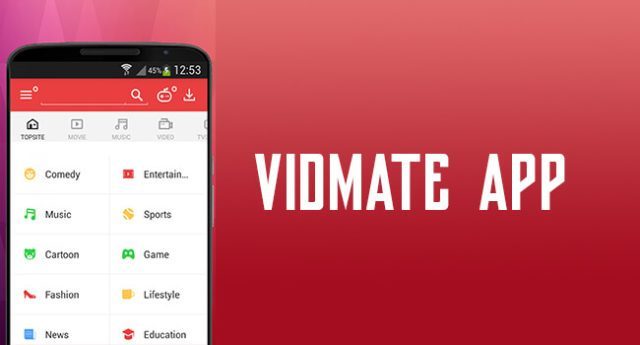 It is an application that allows its users to download not only videos but as well as movies and music to their phone or computer. VidMate is the ideal media downloader because of the reasons below.
Pros
It allows user to convert downloaded file to MP3 or MP4
Flexible and convenient to use
App has a neat and organized interface
You can use the app for free
Compatible with over 20 popular sites
It does not distort the quality of downloaded videos
Can download high quality music
Can download unlimited full movie
Can download recommended TV shows
Cons
It requires high speed internet for large videos
Several alternative apps that you can use
Can't do video cutting and no editing feature
Snaptube
Snaptube is a multimedia app that can let you download any video from Youtube in an easy, fast and convenient way so you can play it later without an internet connection. The download speed on snaptube is spectacular. Its interface is simple, intuitive and easy to use. In the main page you get all popular videos in your area. After you search for a specific video you will get a download button with many resolution options.
Pros
Offers multiple resolution so you can adjust video quality to save phone storage
App has a direct MP3 download feature
Multi format download
Can download videos for free
Can download unlimited videos
Can search for videos from different genres and language
You can use keywords to find videos
You can easily find out what's trending
Cons
Consumes a lot of storage space
Sometimes there are restrictions in downloading videos
Only available in Android devices
Few resources of full movies
So, which of the two apps is better?
Although these apps offer similar features and they both excel when it comes to downloading videos. So, I gathered some reviews and most of user prefer Vidmate. The reason behind is that Vidmate downloads videos at lighting fast speeds.
Anyways, it's up to the user of the app since it could be that there are features in Vidmate not present in Snaptube that they like most or vice versa.