Using Facebook through a PC is a wholly difference experience from using one on a tablet or phone between the smaller screens and the use of fingers to interact with the app. While you can use Facebook through your Android browser, working with an app made with the Android in mind improves the user experience.
You'll notice these apps fall into three categories: Facebook app, social network management and Facebook chat.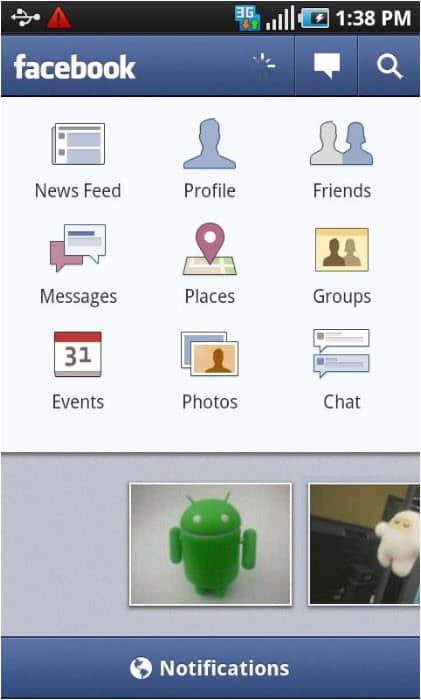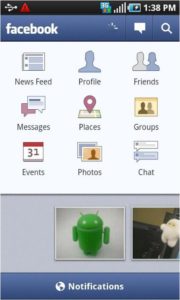 The app optimizes Facebook for the small screen knowing you won't have the standard PC keyboard and mouse available. When you open the app, it lets you select where you want to go whether it's the news feeds, photos or elsewhere. Each component of Facebook has its own screen for easier navigating and interaction.
2. FriendCaster for Facebook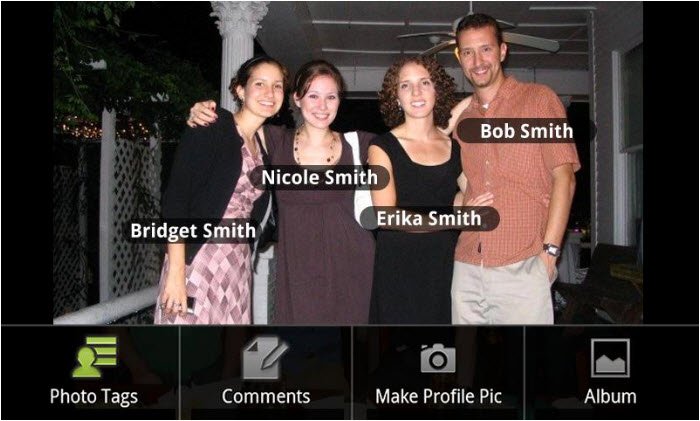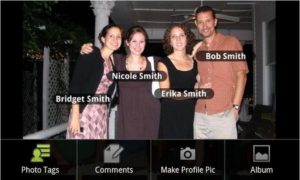 You'd use this one instead of Facebook for Android as both do the same thing with each having its own interface style and features. Rather than trying to copy the Facebook experience, FriendCaster focuses on the mobile experience in delivering what users want from Facebook.
FriendCaster offers notification customization options to alert you of friends' birthdays and incoming Facebook messages. Like a SMS message does on a locked screen, it can do pop up updates.
3. Seesmic (Facebook, Twitter)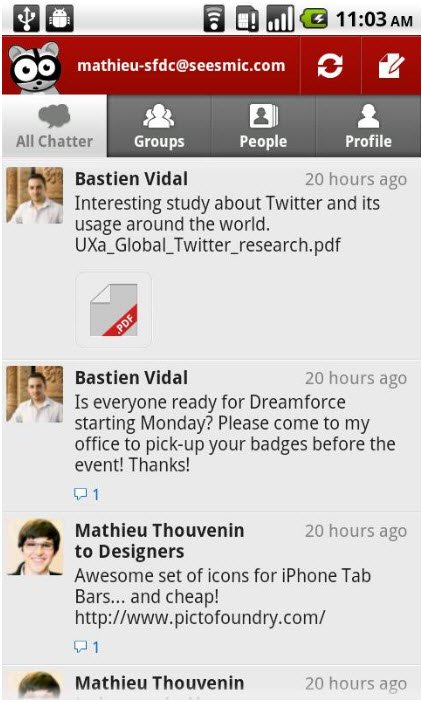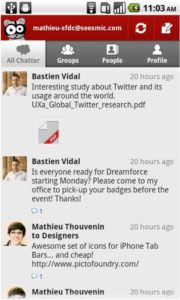 For those who use multiple social networks, Seesmic offers a way to manage them all in one app. You can not only manage and update Facebook pages, but also post to Twitter, Google Buzz and Salesforce Chatter. It doesn't have as many Facebook-specific features as the other apps, but it's an option for those who prefer not to have multiple apps to cover all the social networks.
4. TweetDeck (Twitter, Facebook)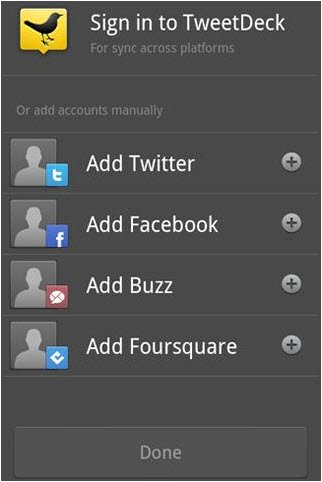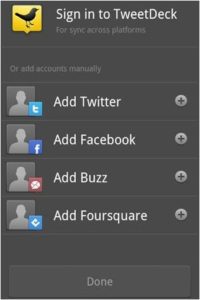 Like Seesmic, TweetDeck aims to be a single-app solution for your social networks. It works with Twitter, Facebook, Foursquare and Google Buzz. Tweetdeck can notify you in different ways with its customizable notification feature, which does notifications using notify, vibrate, sound or light. Rather than signing in to each social network, you sign in TweetDeck and it manages all of your identities. TweetDeck doesn't treat each network as a separate app. Instead, it works as a unified app that helps you distinguish social networks with icons.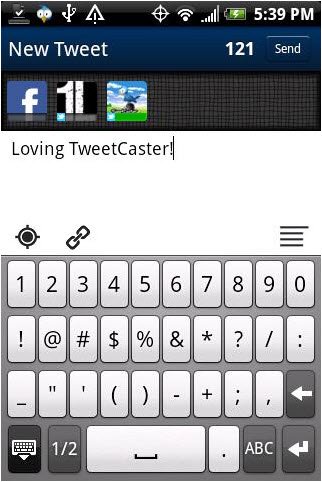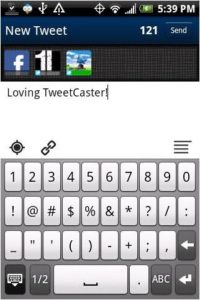 Although TweetCaster focuses more on Twitter features, it works with Facebook. While you're limited to posting status updates in Facebook, it's an option for those who rely on these two networks without the frills in the other apps. This app from the developer behind FriendCaster for Facebook, lets you post a message to Twitter and Facebook at the same time. It has a long list of Twitter features, so if you're big on Twitter and just want to post to Facebook — this could be a winner.
6. Go!Chat for Facebook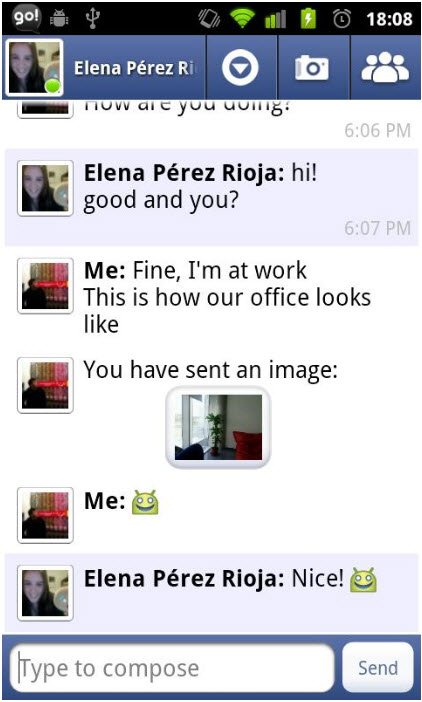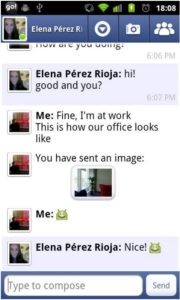 For those who like to chat with Facebook friends, this goes the extra mile in providing a fuller chat experience. While Facebook for Android connects with chat, it lacks some of the extras in Go!Chat, including the sharing of images, location, videos and voice notes. You can also rename contacts and use gestures to manage conversations.
What app do you use to manage Facebook with your Android device? What do you like about it?