The Smart Band has not been launched by the market for a long time. The first band was a Jawbone UP fitness band product launched by Jawbone in 2011. It can support the tracking of sleep, exercise and diet related data. Fitbit followed and launched its first Smart Band product, Fitbit Flex. Just in the autumn of the same year. It caused a wave of upsurge in the market. It quickly subsided because the immature technology. They can't bring smooth using at that time. It was not until 2014 that the era of Smart Bands officially arrived.
All kinds of smart wearable devices are pouring into the market in 2014. They were not just Smart Bands. More brands join the fashion in this time. It formed a reasonable competition for a hundred flowers blossom. The popularity of intelligent wearable devices has promoted the process of more comprehensive rationalization of society.
As we all know, Smart Bands need to connect with smart phones. It can monitor the user's blood oxygen, heart rate, etc. in real time. These include the statistics of daily steps and sleep monitoring. The fundamental reason for its research and development is to use data as the basis for a healthy life. People take this as a guide to create a healthier and regular living state.
Intelligent bands use gravity acceleration sensor to realize motion monitoring function. The sensor processes the relevant data of the human body and the personal physical sign information. So as to make a reasonable judgment on the movement of the user. The sensor judges the frequency and intensity of motion. It finally the function of motion monitoring is realized.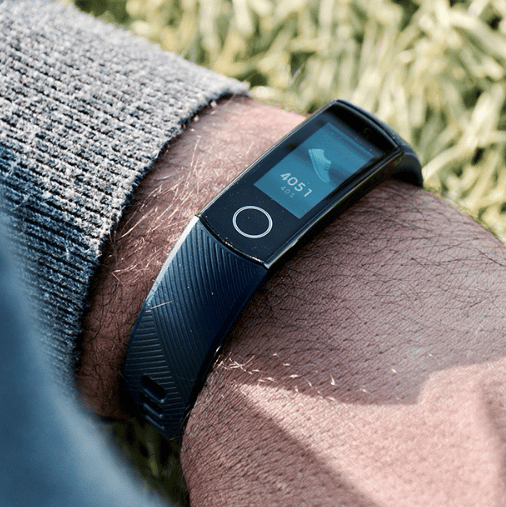 Look at the development of Smart Bands in the past ten years. We have to admit the speed of their development. Take HONOR Smart Band as an example. From the first generation of Smart Bands to today's Band 5 or more. These research and development embody the painstaking efforts and wisdom of researchers. The Smart Band has developed a lot. From a relatively single and weak endurance to a more diversified endurance.
Correspondingly, consumers are increasingly demanding Smart Bands. It is inevitable to realize more functional requirements and personalized designs. The smart watches have impacted the Smart Band market to a certain extent. Bands have no functional advantages over smart watches. At present, the obvious advantage of Smart Bands lies in their price. The prices of smart watches are declining due to market competition. Brand manufacturers should consider this. This is an impact on the rival ring market. Perhaps, the Smart Band need more development and upgrading to consolidate its position.