Artificial intelligence has revolutionized the world of technology and innovation, opening up a multitude of new opportunities and ventures. One particularly impressive example of this is ChatGPT, a cutting-edge AI bot that can engage in interactive communication at a level that approaches human intelligence.
The birth of ChatGPT has been nothing short of a marvel, captivating the attention of people around the globe. With its ability to analyze human data and make predictions about future events, ChatGPT represents a major step forward in the field of artificial intelligence.
The success of ChatGPT in the tech industry has prompted other tech companies to develop more advanced and interactive systems to keep up with the competition. In response to this, Quora's CEO has announced the release of POE, a new and advanced artificial intelligence platform. This article will delve into the details of this interactive AI.
Brief History of Quora
Founded by Adam D'Angelo and Charlie Weever on June 25, 2009, Quora is a highly ranked social media platform that utilizes the question and answer format to allow users to interact with one another. Users collaborate by editing questions and suggesting edits to answers that have been submitted by other users. The website is free to use and is available in multiple languages.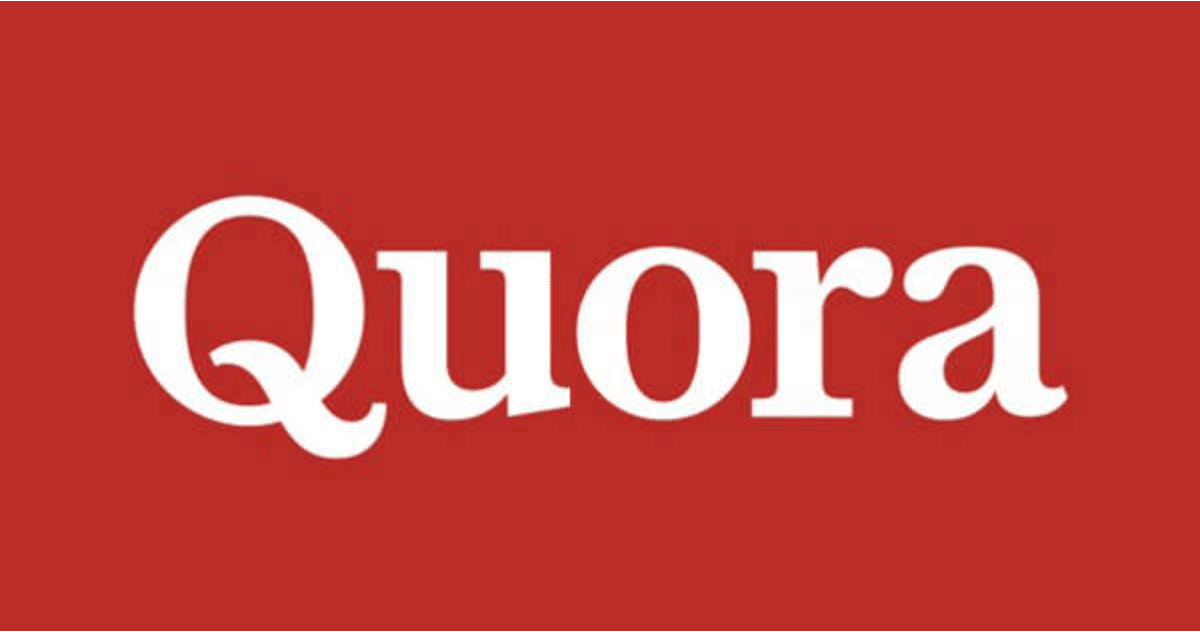 In addition to its Q&A platform, Quora offers a blog platform for users to share their expertise and insights on specific topics. Quora's blog platform, called Quora Spaces, allows users to create and curate content related to their areas of expertise and engage with their audience through comments and discussion. The platform gained recognition for its content moderation efforts, helping to ensure valuable information is shared on a variety of topics.
In 2011, Quora gained further prominence when influential individuals began participating in the platform by asking and answering questions. Today, Quora boasts over 300 million unique visiting users and is ranked in the top 20 social media platforms worldwide. It was also ranked as the 32nd most popular website in the United States by Alexa Internet in 2022.
ChatGPT
ChatGPT is an AI-powered chatbot. It was developed by OpenAI that uses GPT-3.5 technology and Large Language Models to provide credible answers to users' questions in a conversational manner. The chatbot was launched at the end of November as a free service with plans to monetize in the future. Within a week of its launch, over one million users had registered to use the service.
ChatGPT has demonstrated impressive capabilities, including passing professional exams, writing code, and generating million-dollar business ideas. However, the widespread adoption of ChatGPT has also raised concerns about its potential impact on employment and industry processes. While it is difficult to predict the future implications of this technology, it is worth noting that the current version of ChatGPT is a beta release, and any limitations or issues may be addressed in future updates.
POE: Quora's New Bot
In a tweet posted on the 21st of December, Adam D'Angelo, CEO of Quora, announced the launch of POE. POE is an acronym for Platform for Open Exploration, and based on his description POE will make "people ask questions, get instant answers to them, and have back-and-forth dialogue with AI."
He added that the beta version for POE will only be available for iOS devices but it's coming soon on Android. Invite-only beta testing will be done to sort out scalability issues and resolve any other issues before the software is made available to the public.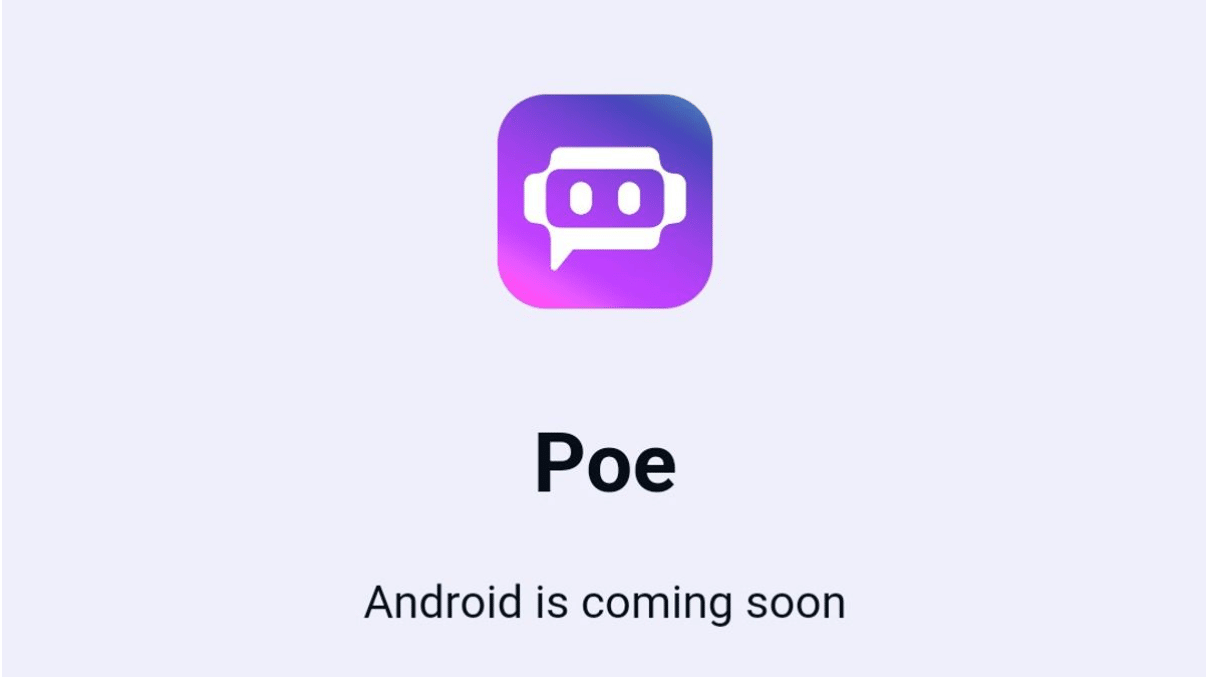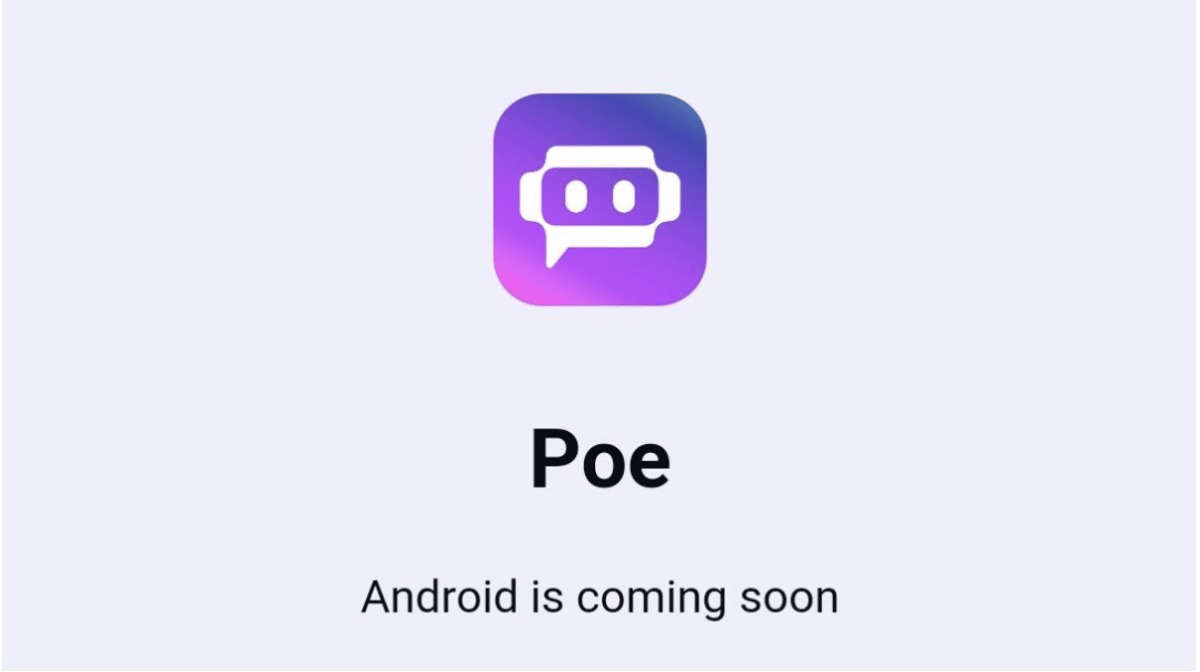 Quora has a team with over 10 years of experience in providing knowledge to people, according to a spokesperson who spoke to TechCrunch. The spokesperson also mentioned that the team has gained valuable insights in creating consumer products.
Based on this experience, Quora believes it can use its expertise to build a platform where consumers can engage with large language models through AI agents. The platform, called POE, aims to make it easy for people to interact with these AI agents.
Is Quora POE Like ChatGPT?
Both ChatGPT and POE are AI-powered chatbots that offer quick and believable responses to user inquiries on various subjects. As a result, it is not unfounded to compare these two software programs. However, currently, there appear to be more differences than similarities between the two.
Since its launch, ChatGPT has faced criticism and controversy for its inability to pass simple logical reasoning tests and for providing incorrect answers. While AI technology is capable of answering questions on a wide range of topics, including coding, academics, and poetry, its limitations have been recognized in the tech industry.
Stack Overflow temporarily banned its users from sharing content generated by ChatGPT. According to the site, the chatbot's content enabled the easy creation of computer codes and resulted in a flood of unreliable answers on the platform. WeChat also banned the AI chat or based on the same reliability and accuracy issues.
POE will likely capitalize on ChatGPT's reputation for providing unreliable information in order to differentiate itself and attract more users. Quora, a platform known for carefully moderating content and providing trustworthy answers to difficult questions, will be careful to avoid creating software that spreads misinformation.
Currently, GitHub, a subsidiary of Microsoft, and OpenAI, a business partner of Microsoft, are facing a class action lawsuit for the development of Copilot, a software tool that generates codes using a publicly available repository of codes posted online. Some of these codes are licensed and require credit to be given to the creators when used, but Copilot has been generating codes without giving credit, leading to the lawsuit.
Copilot is not the only generative art system facing public backlash. DALL-E 2 (developed by OpenAI) and Stable Diffusion, deep learning models for generative art systems, have also faced criticism from the online art community. Members of ArtStation have even started posting "No AI Art" images on their portfolios in solidarity against AI-generated art after ArtStation allowed it on its platform.
Quora risks facing similar backlash and possibly even litigation if it uses the questions and answers from its platform to train the POE chatbot. Quora users may object to their questions and answers being used for this purpose without credit. And if it decides to train POE on the transformer model of ChatGPT, it faces issues if it doesn't solve the problems of content inaccuracies and unreliabilities.
The Working Principles of POE
POE offers a platform that enables users to interact with various AI models (including ChatGPT) through text messaging. In the future, the company plans to allow model providers to submit their AI models for inclusion in the POE software.
It is currently unclear if Quora has a partnership with OpenAI that would allow it to use ChatGPT as one of its AI models. However, one key difference between ChatGPT and POE is that OpenAI does not provide a public API for ChatGPT.
The spokesperson for Quora expressed excitement about the prospect of users worldwide being able to engage with different AI models through normal conversations, as the platform will feature multiple language models that can provide instant answers to questions.
The spokesperson also mentioned the significant efforts being made to improve the capabilities of the company's AI models and create user-friendly interfaces for accessing these advanced features. The ultimate goal, according to the spokesperson, is to make sure that everyone everywhere can take advantage of the benefits provided by POE's ongoing development.
Skepticism
It is widely known that text-generative AI like ChatGPT has its drawbacks. ChatGPT has been criticized on multiple occasions for providing incorrect answers and failing at logical and deductive reasoning. Some of its convincing responses have even turned out to be completely wrong. Furthermore, it has the capability to generate toxic, racist, and even harmful coding lines. All of these examples illustrate the dangers of relying too heavily on artificial intelligence.
Given these concerns, Quora is expected to offer a more reliable experience with the launch of POE. However, the company has placed the responsibility for ensuring the accuracy and safety of the information provided by the AI models on the model providers themselves. Quora expects the providers to filter the content of the information their models generate and adhere to a set of guidelines that ensure the safety of the platform. While this approach may seem somewhat lackadaisical, it allows the providers to operate independently and continuously as long as they follow the rules.
Business Model for POE
The business plans for POE are still somewhat unclear. It has been confirmed that POE will operate independently from Quora and will continue to do so in the future. Based on Quora's current model, it is possible that advertisements and premium features that generate revenue will be incorporated into POE.
According to Quora's spokesperson, the immediate focus is on gathering feedback from beta testers and improving the product before making it available to the general public. In a tweet, Adam D'Angelo provided a link for interested beta testers to join the waiting list.
Possible Future for POE
The sudden popularity of ChatGPT has marked a significant advancement in information technology, akin to an apocalypse. As we enter a new era of technological advancements, the rapid positive and negative changes brought about by AI will have significant impacts.
The future of POE is uncertain, but it is clear that Quora is determined to make it a success. As an advanced AI platform that allows users to ask questions and engage in back-and-forth dialogue with AI agents, POE has the potential to revolutionize the way people interact with artificial intelligence. While the platform is still in the beta testing phase, Quora is working to resolve scalability issues and gather feedback from users in order to create the best possible product.
It is likely that POE will incorporate elements such as advertisements and premium features to generate revenue, and it is possible that the platform will face criticism and controversy similar to ChatGPT. Regardless, the success of POE will depend on its ability to provide accurate and trustworthy answers to users' questions and to navigate the complex ethical landscape surrounding AI.